The Development of iPhone
This page collects the basic information about iPhone, the most popular mobile devices throughout the world.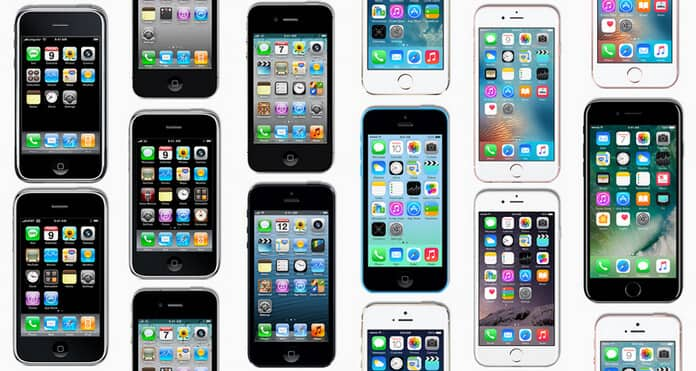 iPhone
The first generation of iPhone was announced in January 2007. Steve Jobs described the iPhone as "a wide-screen iPod with hand controls... a revolutionary mobile phone... [and] a breakthrough Internet communications device". The operating system of the 1st generation of iPhone was named as iPhone OS. The touch-based user interface and the smooth operation surprised everyone at that time. Steve Jobs said iPhone put Apple five years ahead of the competition.
The iPhone was available exclusively with AT&T voice/data plans, and was limited to EDGE-based network access.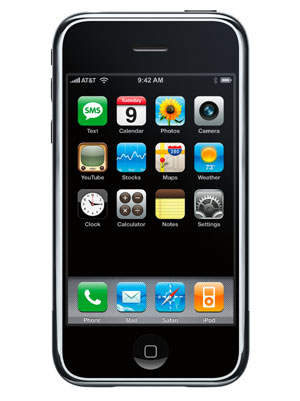 iPhone 3G
iPhone 3G, the second generation of iPhone, was released in June 2008. This version brought users 3G networking and built-in GPS.
The device was running iPhone OS 2.0, which introduced the App Store—Apple's new distribution platform for third-party applications.
The iPhone 3G featured a curved back and a non-recessed headphone jack, to the joy of many iPhone customers with 3rd-party headphones.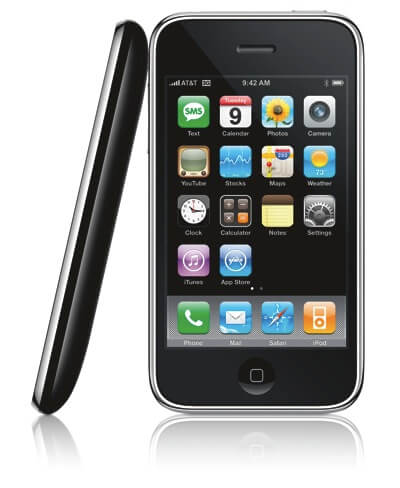 iPhone 3GS
In 2009, Apple introduced the third generation of iPhone – iPhone 3GS. The "S" in its name represents "speed". It is 2x faster than its predecessor.
It shipped with iPhone OS 3.0, which included software enhancements, such as cut & paste, pervasive landscape keyboard, search, internet tethering, and a voice memos application. The iPhone 3GS was available in both black and.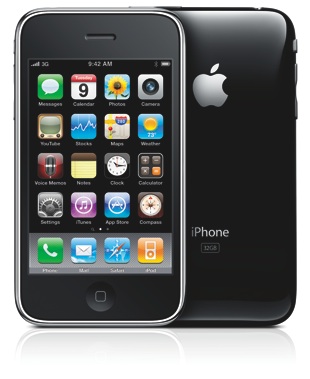 iPhone 4
iPhone 4 was introduced in June 2010 with the new Apple-designed A4 processor. The new display was claimed as the "Retina display", which means the resolution is so high that the human eye would be unable to distinguish individual pixels.
The re-branded iOS 4.0 was released together with iPhone 4. It includes a number of improvements, including multitasking, folders, and a new video calling feature, called "FaceTime".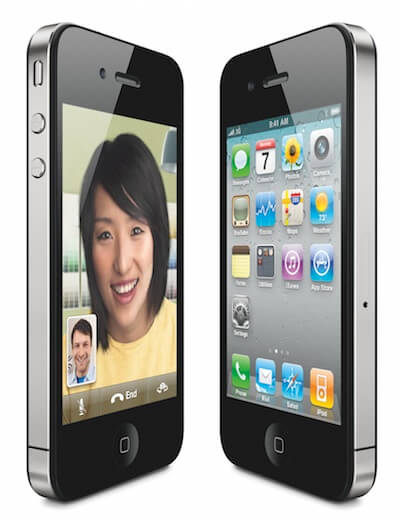 iPhone 4S
iPhone 4S is the 5th generation of iPhone. It was introduced in October 2011. The appearance design of iPhone 4S is almost the same as the iPhone 4. However, with the custom-designed A5 system-on-a-chip, iPhone 4S gets a 2x CPU and 9x GPU performance improvement.
iPhone 4S was named after "Siri", which is a new voice-activated assistant. Also the iPhone 4S is believed as last device Steve Jobs was actively involved in.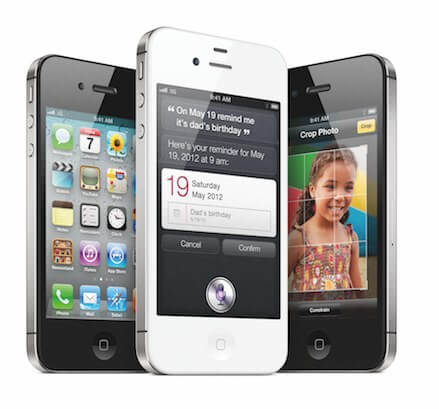 iPhone 5
iPhone 5, the 6th generation of iPhone, was released in September 2012. The most significant change of iPhone 5 is the screen size. For the first time, iPhone 5 replaces the 3.5 inch screen, which was used since the original iPhone, with a 4 inch screen.
iPhone 5 includes the Apple A6 processor, which is up to twice as fast and has up to twice the graphics power compared to its predecessor - the Apple A5.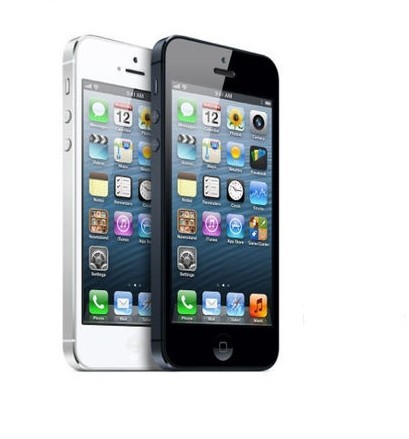 iPhone 5c and 5s
Originated from September 20, 2013, Apple unveiled two new iPhone models. The iPhone 5c, a mid-range-priced version of the handset that is designed to increase accessibility due to its price is available in five colors (green, blue, yellow, pink, and white) and is made of plastic. The iPhone 5s comes in three colors (black, white, and gold) and the home button is replaced with a fingerprint scanner (Touch ID).
It is said, iPhone 5c series is the most popular from iPhone users.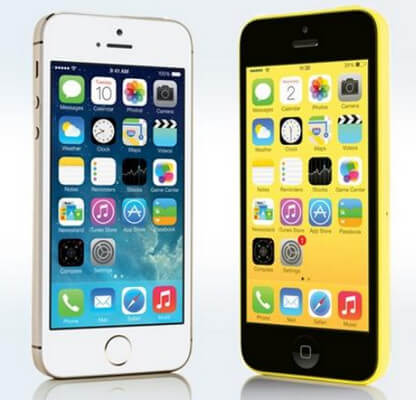 iPhone 6 and 6 Plus
iPhone 6 is a big change for Apple. Not only did it sport a curvier chassis than the last few models, complete with a change from metal and glass to all-metal, but it was also bigger, with a 4.7-inch screen. However, the screen is sadly no more or less sharp than the 5s though.
iPhone 6 Plus, is the first 4.7-inch standard with its 5.5-inch screen. The extra size makes it a good option for watching movies, browsing the web and generally wasting time on your phone with.
Do not miss: How to put videos on iPhone.
In most other ways it's similar to the iPhone 6, with the notable addition of optical image stabilization for the camera offering better snaps, along with improved battery life.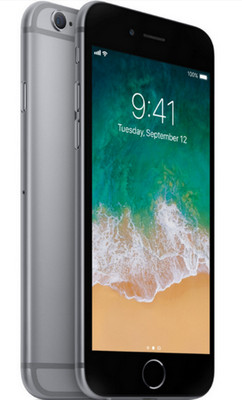 iPhone 6s and 6s Plus
The iPhone 6s, the Apple A9 chipset and a chunky 2GB of RAM, up from 1GB on the previous model, make it far superior in raw power
This was the first iPhone to sport 3D Touch though, which makes the screen pressure-sensitive and offers new tricks for enhanced emailing and shortcuts around the home screen.
iPhone 6s Plus was the first, dwarfing the 4.7-inch standard with its 5.5-inch screen. The extra size makes it a good option for watching movies, browsing the web and generally wasting time on your phone with.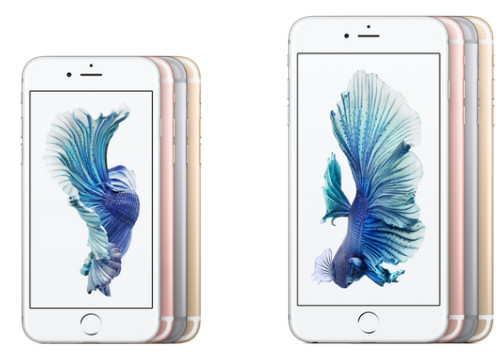 iPhone SE
Despite the iPhone SE's small size and relatively modest price tag, it's still an upper mid-range phone. It lacks the 3D Touch features and higher-resolution front-facing camera of the iPhone 6s and beyond. The screen is also less impressive all round.
iPhone SE, as it's one of the cheapest iPhone you'll find on the market.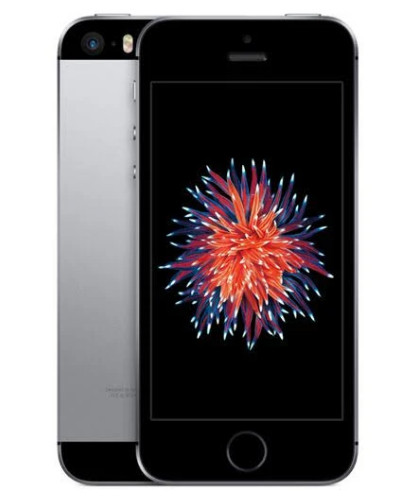 iPhone 7 and 7 Plus
iPhone 7 is one of the first iPhone to lack a headphone jack, but it does come with a water-resistant design, which means your phone is likely to survive the odd dip in the sink rather than just being frazzled right away.
There's no dual-lens camera on the iPhone 7, but you can still take some absolutely incredible photography with the 12MP sensor, and transfer photos from iPhone to computer for backup.
iPhone 7 Plus remains a winner for its longevity and price. The big upgrades over older iPhone are the waterproof design and a new dual-lens camera that allows you to snap with two 12MP lenses at the same time.
Battery life on the iPhone 7 Plus is much improved upon the iPhone 6s Plus, and while it's still a costly option.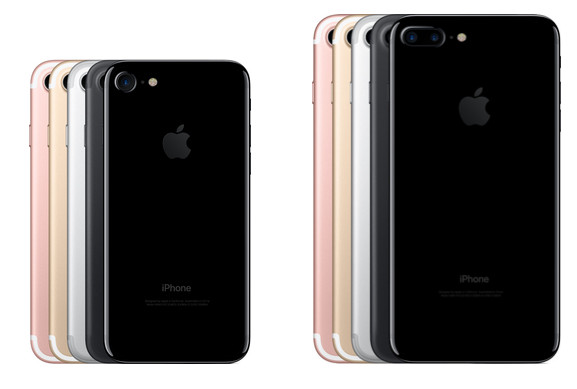 iPhone 8 and 8 Plus
iPhone 8, the size is the same as iPhone of old. The iPhone 8 features the same A11 Bionic chipset as the iPhone 8 Plus and the iPhone X, and it too debuted wireless charging and fast charging on an Apple smartphone.
The camera is still fantastic, even if it doesn't have the dual-lens capabilities that are exclusive to the X and Plus, and you'll dig iOS 11 at this size more so than the even smaller iPhone SE.
iPhone 8 Plus is the best iPhone if you're not willing to take the plunge into Apple's proposed smartphone future and need that fingerprint sensor. It has both wireless charging and fast charging, and the camera has improved, and built for big hands and slightly smaller wallets than the new iPhone X.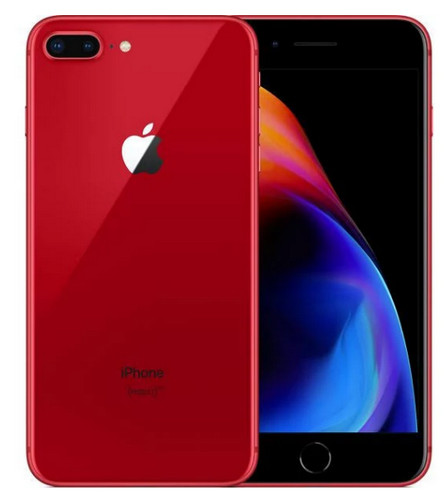 iPhone X
The iPhone X is as impressive as it is expensive, but it's the future of Apple's smartphone.
It has a large all-screen display, except for a notch cutout at the top that houses a new TrueDepth Camera. This takes selfies to another level and can map your face to an iPhone X-exclusive Animoji.
The iPhone X is Apple's 10th anniversary smartphone and has just about everything iPhone users have been asking for, from a more forward-leaning design to faster specs and new features. You'll just have to get used to Face ID instead of reaching for that non-existent fingerprint sensor.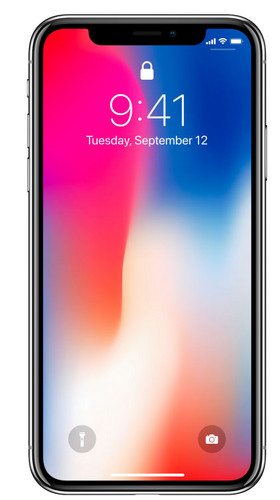 Bonus tips
When you use iPhone to communicate or entertain in your life, the data stored in it will be very important for you. Accidentally deleted or lost data on iPhone? Just recover data from iPhone with Aiseesoft FoneLab – iPhone Data Recovery.
FoneLab - iPhone Data Recovery
For Mac
It could back up the existing data and those deleted items on your iPhone, iPad and iPod to computer.
It syncs Messages, contacts, photos, music, videos, Safari history/bookmarks, call log, books, etc. to your PC or Mac.
It lets you view and extract data from iCloud backup to computer.
It enables you to preview and restore files from iTunes Library to your computer.
Compatible with iPhone X/8/7/6/5/4, iPad Pro, iPod, etc.