iPhone vs Android: Which Is The Better Smartphone
When you want to buy a new smartphone, it seems very easy to make the decision, just pick one from iPhone or Android. However, even though you won't consider Windows phone or Blackberry, you may still feel hard to decide which one you should choose, Android or iPhone. Here comes the question, which one is better? iPhone or Android?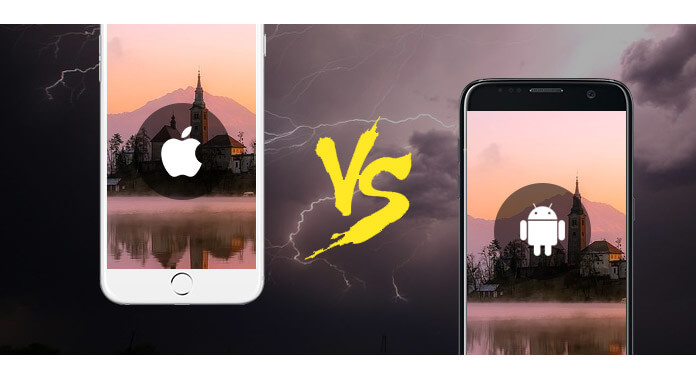 According to Apple CEO Tim Cook, 30 percent of new iPhone buyers is switched from an Android phone in the July-to-September 2015 quarter. And the trend is accelerating in the subsequent period. You may think that, iPhone is better than Android device. But the new iPhone X/8 doesn't bring you much surprise, not like Samsung S8 does. You start to hesitate about the final choice again. Fact is, both iPhone and Android offer a lot of great features. Here we list some key differences. You can figure out whether an iPhone or Android is right for you after reading this post.
What's the difference between iPhone and Android
Before you figure out what is better iPhone or Android, you should know the difference between iPhone and Android phone. We list some key features of these two types of phones to help you find out which one is better.
Appearance design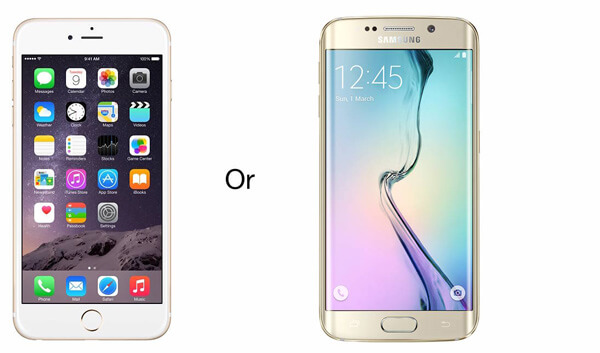 Appearance can always be a key factor when you want to purchase something. If you are still wandering what is better, iPhone or Android? At least, you can start with the outlook design. You can't tell a big difference from iPhone 6 to iPhone 7/8. While Android market provides you with multiple options, Samsung Galaxy S8/S8 +, LG, Sony, Moto, HUAWEI, Xiaomi, etc. When you want to find the answer about what is better iPhone or Android? You should first find a good looking phone that you really like.
Hardware
As Apple is the only company that makes iPhones, so it has extremely tight control over how the software and hardware work together. You can easily find some fantastic industrial designs in iPhones, especially in of Steve Jobs era. On the other hand, Google offers its Android software to many phone producers. So Android phones vary quite a bit in size, weight, features, user experience, and quality.
Operating system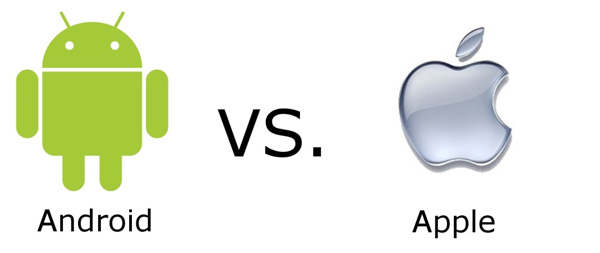 There is always be much subjective as objective when we talk about the operation system of iPhone and Android. Apple is well known for its stance of privacy. iOS is a more secure and closed platform than Android. You can easily get fast iOS upgrade for all. Android can give you more privileges and features, you can easily get many free apps and games on Android.
User experience
Compared with Android phone, iPhone is the more easy-to-use one. More importantly, when you deal with many works, iPhone can give you more fluent user experience. You can get many stutters during the usage of Android device, even for the latest Android OS.
Compatibility
If you are a Windows user, you can directly transfer data between Android device and PC. You don't need to rely on some other tools. However, if you want to do the same thing with iPhone, you have to use iTunes. Here we sincerely recommend the professional iOS Data Transfer to help you manage iOS files on PC/Mac. If you are not satisfied with the iTunes, you can free download it and have a try.
FoneTrans - Best iOS Data Manager
For Mac
Aiseesoft FoneTrans is the professional iPhone sync tool to transfer data between iOS devices, move data from iPhone to Mac/iTunes, and sync data from Mac to iPhone.
Sync iPhone photos, music, playlist, etc. to iTunes directly.
Get contacts, calendar, photos, etc. from iPhone to computer (Windows and Mac).
Transfer data from computer to iPhone.
Compatible with iPhone, iPad and iPod with iOS.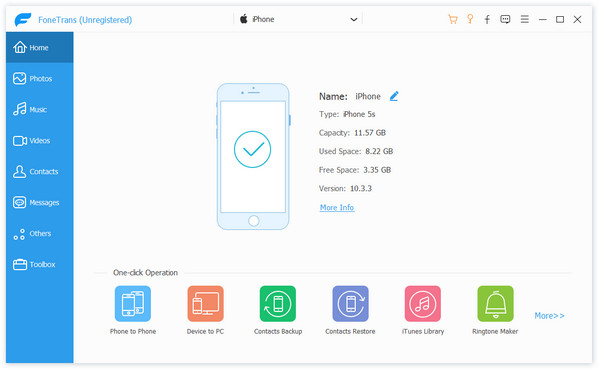 Don't Miss: How to transfer photos from Android to Mac
Assistants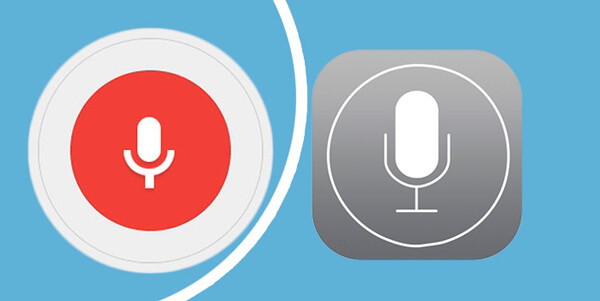 iPhones are equipped with Siri, and Android phones have Google Now. Google Now isn't really a virtual assistant you can have a conversation with, whereas Siri does at least try. You can take either of them to set alarms, reminders, get directions, check cinema times, send messages and emails and more. Siri relatively tends to do a better job at understanding the task in hand.
Memory and battery

Not all, but the majority of Android phones offer expandable memory. You can put in a micro SD card to add memory to your Android deveice. However, Apple never offers expandable memory for the iPhone.
For most Android phones, they are equipped with a removable battery. After you use a phone a while, the battery will start to lose its original capacity. At this time, you can handily replace your Android battery with the new one. But recently, both Android and iPhone prefer to use inner batteries.
Don't Miss: How to replace iPhone 4/5/6 battery
In this post, we mainly talk about what is better, iPhone or Android. We list some key differences between Android phone and iPhone. You can know which is the better smartphone after reading this post.