AVI VS MP4 - What Are the Differences between Them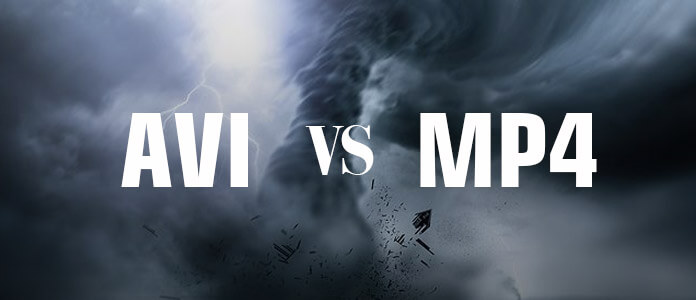 MP4 VS AVI, Whose Quality is Better?
When we compare MP4 with AVI, the first thing we take into consideration is the quality. Which format has a better quality, MP4 or AVI? Both MP4 and AVI are container formats, that is, MP4 and AVI are wrappers for video codec, audio codec and other files. We should look into the types of the codecs used within the formats to compare the differences between MP4 and AVI.
AVI is closely associated with DivX codec, which is notable for compressing video into small size with high visual quality. MP4 is based on MOV as a lossy format using MPEG4 AVC/H.264 codec. It is the reason why many people believe AVI is better in quality than MP4. But actually AVI file can also carry MPEG-4 video.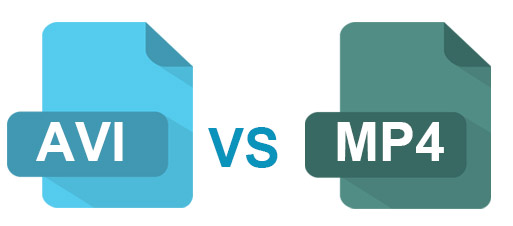 Which Format should We Choose, MP4 or AVI
It is another problem when we come across the two formats. Both MP4 and AVI are popular video formats. The AVI format is more likely to be used for Windows based media player or other devices with related codec. Due to the large file size, AVI file is not commonly used for portal devices or video streaming sites. The MP4 format is widely used for all the video players or portal devices, but also used for compression of AV data for web and stream over the Internet.
Compared MP4 with AVI, MP4 is more frequently used in different fields. You can use AVI to MP4 converter for converting AVI to MP4 for iPhone, iPad or other portal devices, even use the converted file for YouTube.
AAC (Advanced Audio Coding) is the other major difference between MP4 and AVI. AAC belongs with Part 3 of MPEG-4 standard. It is the audio compression in MP4 format. MP4 is also famous for containing subtitles and chapters.
For the brief comparison between MP4 and AVI, it might help you make a decision for the format you want to use. But you only need a program that can convert MP4 to AVI or vice versa, and then you do not have to worry about the format used for different players or devices.