Freemake Video Audio Converter Alternatives for Mac and Windows
"I hate Freemake video converter!! When I use it to rip a DVD disc, the progress bar is only revolving, and shows no loading information. I wait half of hour, still no any new information. Finally, I have to reboot Windows 7 computer with 64 bits crashes. What is wrong with Freemake Video Converter? Can I get any alternative to Freemake Video Converer?"
"Been using Freemake Video convertor and however awesome it is. I feel that it seems to be a bit slow in converting files. My Phenom X2 965 id OCed to 3.8. And when it converts, it is only using about 40% of the CPU and I would expect it to use it all. It even seems to be using mainly 1 core as well. I checked the Freemake website but there is no mention of multithreading. Is there any other software that can do the same as Freemake but perform faster."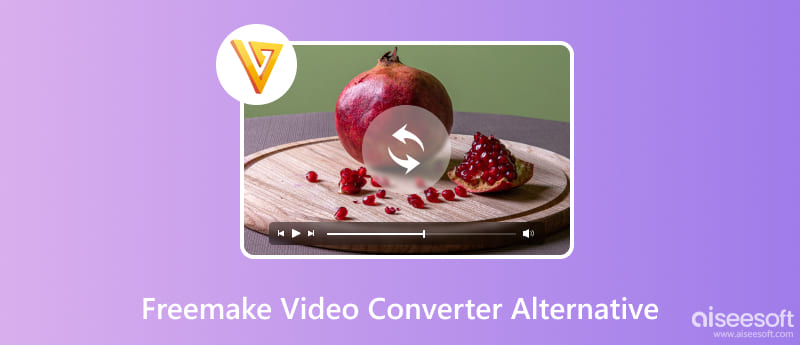 The above two hand-on experiences are from Freemake Video Converter users in one forum.
Have you ever used Freemake Video Converter to rip a homemade DVD disc? Convert video to MP4, AVI, M4V, VOB, MKV, MPEG2, DTS, WMV, and more? Yes, of course you did. Why Freemake Video Converter gets some complaint from users? You will find the answers from the following Freemake Video Converter reviews:
✎ It is always regarded as virus, and I am forced to install plug-ins like some backup tools.
✎ Freemake Video Converter is not free. The output formats needs money pay like MP3 converting.
✎ When I load DVD, it works like very slowly, and always gets buffer, then I have to shut down my computer.
✎ Editing features are in lacking in free version, only with clipping.
✎ The free version adds its ads in the beginning and ending in my video converts. It really makes me unhappy.
✎ I use this tool to convert a music file to other formats, and I find there are few audio options in output formats. What are the promoted 500 output formats?
✎ ...
If you also download and use Freemake Video Converter, you may also get stuck in the trouble mentioned in the above reviews. There is no doubt that Freemake Video Converter is the multifunctional software to convert video and audio, rip unprotected DVD to other formats, and download online video to computer. However, the inutility of this program may get you annoyed. So here we introduce four Freemake Video Converter alternatives for your convenient use.
Freemake Video Converter alternatives (words description)
Video Converter Ultimate is the best video converter to replace Freemake Video Converter in converting, ripping, editing and enhancing video or audio.
✔ It converts almost 300+ formats video or audio like MP4, AVI, VOB, MKV, MOV, MPEG2, DTS, M4V, WMV, MP3, FLAC, and more. Even the HD H.264, H.265, 4K and 3D video converter are included.
✔ It can be the video editor to clip/merge audio files, rotate/flip sideways movies, watermark, add video and audio effects, and crop video easily.
✔ Video enhancement is one of necessary for you to customize your own video for sharing in four optional ways.
✔ It is anti-virus, safe (no spyware), and fast (with NVIDIA and AMD accelerator and batch converting).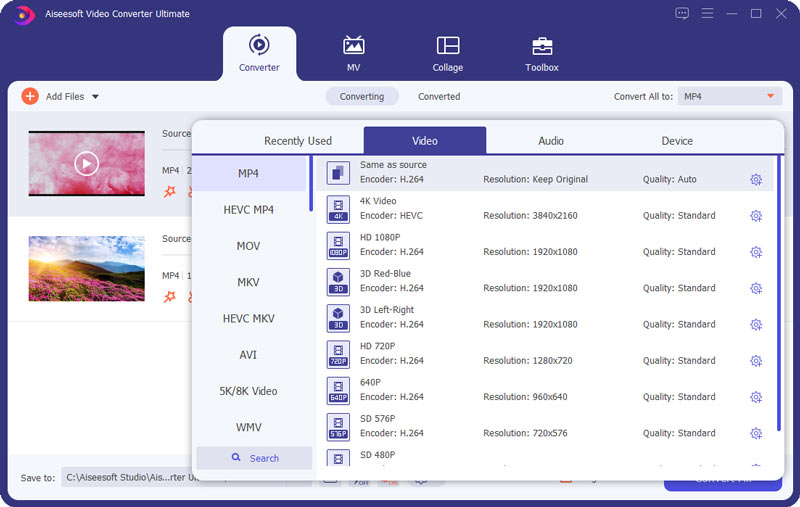 You can check the video below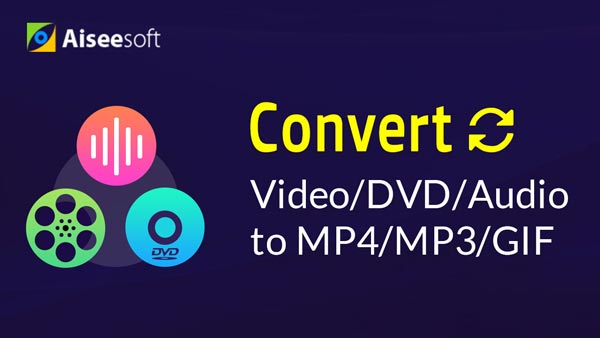 If Video Converter Ultimate is the ultimate version of video converter for replacing Freemake Video Converter, then FVC (Free Video Converter) can be regarded as the basic version. One of its spotlight is this Freemake Video Converter alternative is free.
✔ It lets you convert 300+ formats video and audio files for watching and editing on any device. For example, you can import MP4 file, and convert MP4 to XviD AVI for Xbox 360.
✔ Powerful editing functions like rotate, clip, crop, watermark, and turn 2D to 3D, and other editing features will enables you to free make your own special video animated. And compared to Freemake Video Converter, this program shows no watermark in your converted video.
✔ You can convert your video offline on your computer without any spyware.
WinxDVD Ripper Platinum
WinX DVD Ripper Platinum is a DVD-based ripper software as Freemkae Video Converter substitute.
✔ This software is able to rip DVD disc/ISO images to mainstream videos, such as rip DVD to iMovie MOV for editing or watching with iPad Pro or Apple TV.
✔ If you do not want to rip DVD, you can also use it as DVD cloner to copy one DVD to other blank DVD disc for future preservation, which is really useful when you rent some DVD discs. It provides you editing features like add downloaded SRT subtitle, trim or crop video as you wish.
✔ It shows you the output format with the composed form. For example, if you choose rip DVD to Android phone, then it will automatically get the codec with H.264 and AAC. If WMV, then WMV2 and MP3, which is its advantage, also can be as the disadvantage that you cannot get the wanted output composition.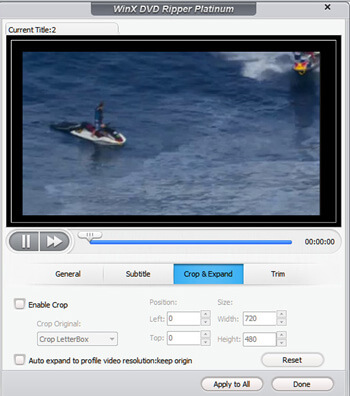 If you are a vision fancier, then Handbrake must be your type. This video converter gets a cool beach style with pineapple and colorful beverage. In functions, it can be as the Freemake Video Converter alternative as following:
✔ It is an open-source multithreaded video transcoder to convert any video to MP4 or MKV.
✔ It rips unencrypted Blu-ray or DVD-like source with subtitles.
✔ This software is available for converting a single file or a folder.
✔ It has to be admitted that this software is not easy to use if no any guide for a fresh hand.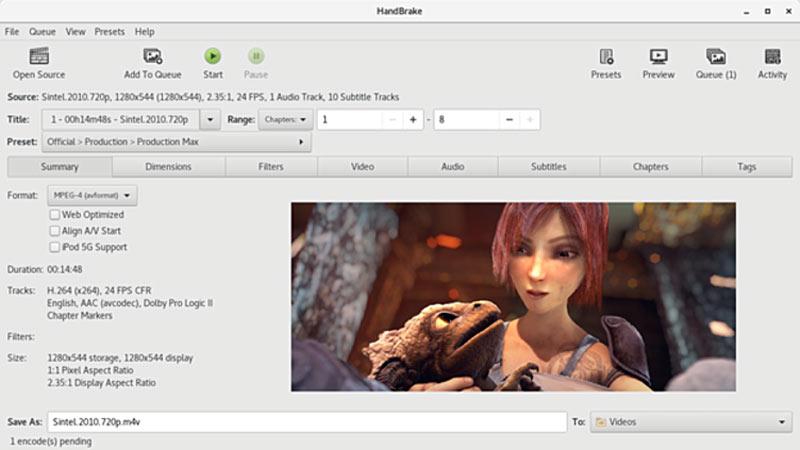 Freemake Video Converter alternatives (Chart comparison)
If you are tired of the long words above, then read the graphics below to make the comparison, so that you can easily find the most suitable Freemake Video Converter here.
Comparison among four Freemake video Converter Alternatives
Video Converter Ultimate
Free Video Converter
Handbrake
DVD Ripper Platinum
Price
$31.5
Free
Free
$39.95
Platform
Windows and Mac
Windows
Windows and Mac
Windows and Mac
Input
Video and audio
Video and audio
DVD, Video and audio
DVD
Output
Video and audio
Video and audio
Video and audio
DVD, Video and audio
Edit
Crop, merge, rotate, flip, clip, 3D, effect, watermark
Crop, merge, rotate, flip, clip, 3D, effect, watermark
Subtitle, trim, merge, crop&expand
Enhance
1. Remove video noise
2. Reduce video shaking
3. Adjust brightness and contrast
4. Optimize resolution
Speed
Fast with accelerator
Fast with accelerator
After reading this post, have you found your most suitable Freemake Vidoe Converter? If you have other more suggestions, welcome here.