Top 5 Best WAV Editor Software
WAV is widely-used among all audio file format. This audio format stands for waveform audio file format. Although WAV file may take up much storage space, but the format is very easy to play and edit. To edit a WAV format, you have to need one WAV editor for help. This article lists 5 best WAV editor software to you.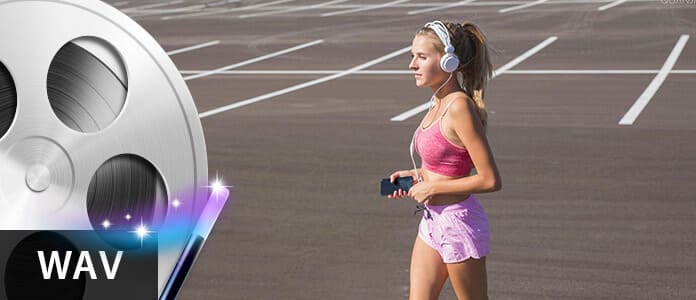 WAV Editor - Audacity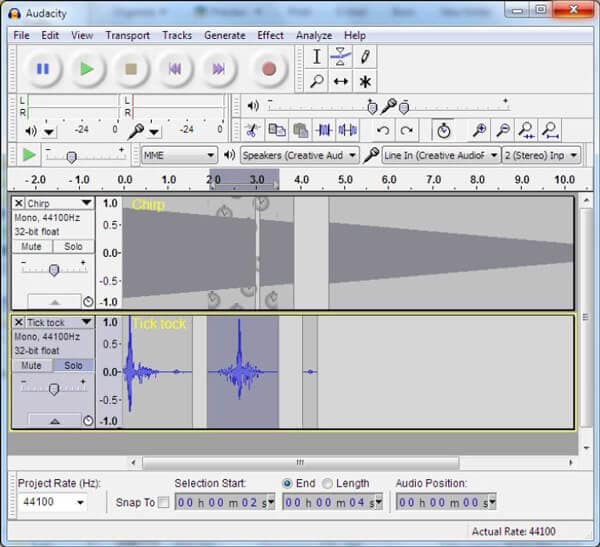 Audacity is a free and open-source audio editing program, which is able to make audio editing easy and efficient. This audio program is no DAW, but when you are looking to polish a set before share it to the internet or just want remove the noise out from the music and so on, Audacity can definitely be your best choice. This program highly support WAV and other audio format like MP3, OGG, AOFF and so on. It provides so many audio editing features to let you edit WAV files, like cutting, trimming, adding effects and so on. In addition, you can use Audacity to record live audio, mix music, digitize old vinyl and cassettes. Audacity can be your one great WAV editor.
WAV Editor - WavePad

WavePad comes from NCH Software and it is widely used. This audio editor can be an intuitive solution if you want to edit WAV files in your computer. You can use the tool for the creation of a music fusion by blending different tracks and professional music creation through recording and all. WavePad does offer support for almost every popular audio format, such as MP3, WAV, VOX, GSM, WMA, OGG, AAC, etc.
WAV Editor - Avid Pro Tools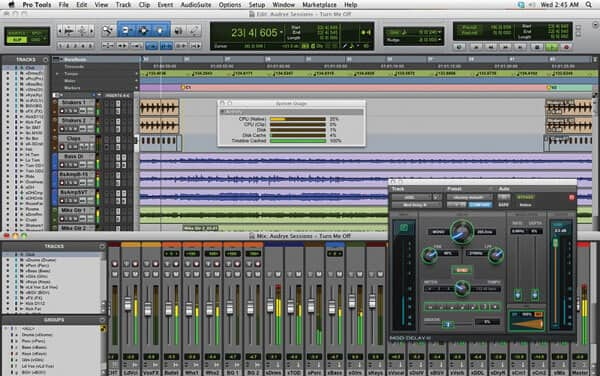 Avid Pro Tools is more of a DAW, although it can edit existing audio like a champ. Professional musicians use Pro Tools for studio recordings and album mixes, DJs use it to correct mistakes in their mixes after the fact, and music producers can assemble entire albums in a fraction of the time required with other tools. That power will cost you - $699 for the base version - but for the money you get an industry-standard, studio-grade tool that supports anything you send its way, has a wealth of plug-ins to extend its functionality, works seamlessly with studio equipment, and has its own music composition tools and instruments built-in. You can read more of Pro Tools' features here.
WAV Editor - Reaper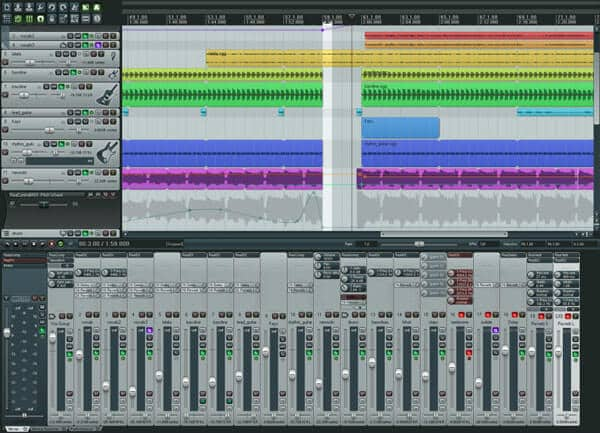 Reaper is one DAW where you can find so many useful and flexible feature set, customization option, etc. It has a lot of plugs-in that are able to extend the functionality. For beginners, Reaper is also useful. They can use Reaper to edit WAV file or other audio files with ease. You can cut, trim, split WAV audio files without any hassle. In addition, Reaper also support to record music and when you want to make music, this audio editor is helpful. Reaper features hundreds of built-in effects and features to make your music really shine, and has a huge and vibrant community of users, to boot.
WAV Editor - Ableton Live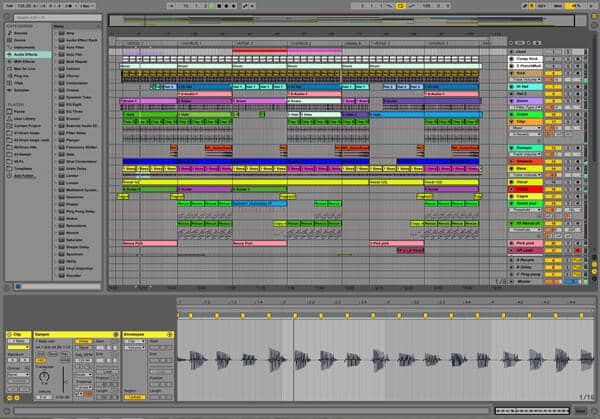 One great feature that Abletion Live is that Ableton Live draw a clear line between making music and editing audio files. It is a very efficient DAW and widely used among audio editing tools. You can find so many professional-level editing feature. If you want to do some advanced audio editing on WAV files, you can choose Abletion Live. This tool sports a relatively ridiculous features for the advanced users and applies to both DJs and musicians. This WAV editor support virtually any type of audio you try to import, features pre-loaded effects and processing tools, a host of built-in instruments, and more.
If you want to find a combination of editing and converting WAV file, you cannot miss Video Converter Ultimate.
Video Converter Ultimate
For Mac
Convert video/audio to any popular video formats.
Download online video/audio with easy clicks.
Simple and easy to use with advanced video/audio editing functions.
Merge multiple audio files into one!