Top SWF Players for Windows/Mac/Android/iPhone
Nowadays, more and more SWF (Shockwave Flash) files are available on websites. But it is a pity that you cannot open and see them using the common players on your computer or phones. So how to play SWF on Windows/Mac/Android/iPhone? Here we will show you the specific players for playing SWF on your PC, Mac, Android and iPhone.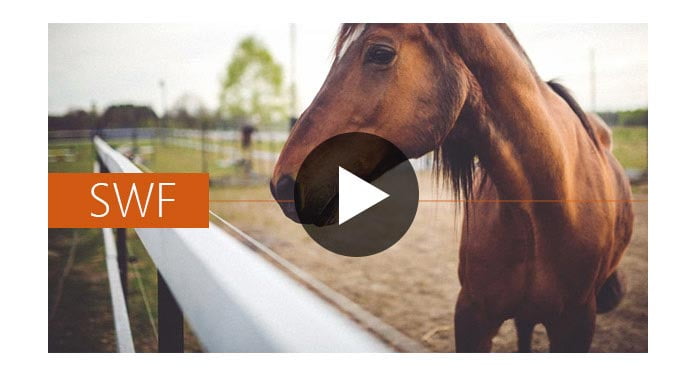 Part 1. What is SWF file?
SWF, the abbreviation for small web format, is an Adobe Flash file format used for multimedia, vector graphics and ActionScript. SWF files can contain animations or applets of varying degrees of interactivity and function.
Adobe makes available plug-ins, such as Adobe Flash Player and Adobe Integrated Runtime, to play SWF files in web browsers. However, if you download or get a SWF file on your computer or mobile phone, how do you play SWF file? The answer is getting the SWF player. Keep reading to get the SWF file player for Windows, Mac, Android and iOS in the following description.
Part 2. SWF players for Windows/Mac/Android/iOS
SWF players for Windows
SWF players for Mac
SWF players for Android and iOS
Part 3. Online SWF player
For playing SWF file online, what you need is your browser, like Internet Explorer, Chrome, Safari, Firefox, and others. Here you need to do is to enable Flash player on the browsers.
Take Chrome as the example.
Step 1 Run Chrome, input "chrome://settings/content" in the address bar to start to make settings.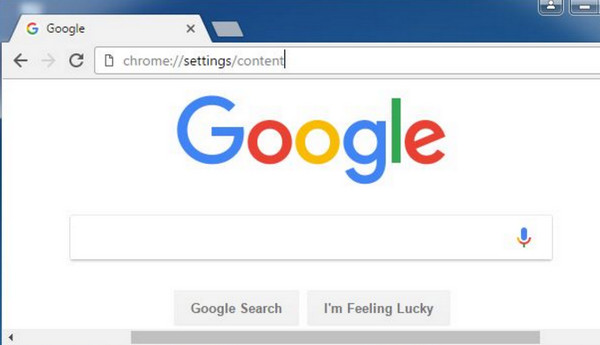 Step 2 On the "Content settings" screen, find "Flash" > Checkmark "Allow sites to run Flash" > "Done".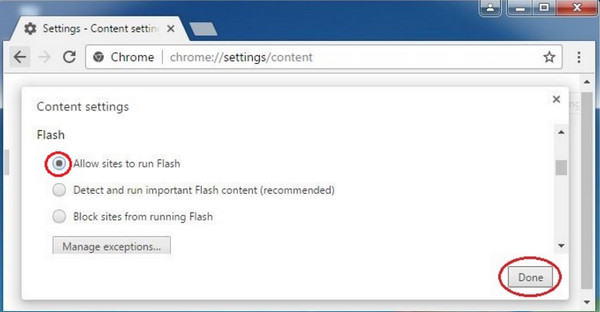 Step 3 Click "Manage exceptions…" still under "Flash" to enter the website domain and then choose "Allow" > "Done" to finish the settings.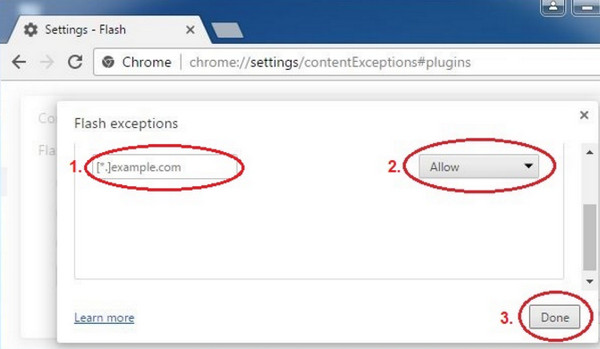 Step 4Drag the SWF file into the Chrome window, and you will find you can play SWF file online with your Chrome.
But you may notice that you have to use the mouse to adjust the play/stop button, or forward or backward button. It may be not easy as you can imagine.
Part 4. How to play SWF file
Here we will take Free Media Player as the example to play SWF file.
Step 1 Download, install, and run this Windows SWF player on your computer.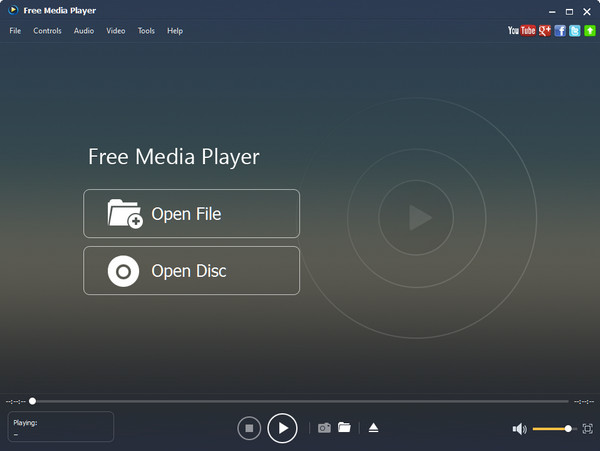 Step 2 Click "Add File" to import the SWF file to this program for playing.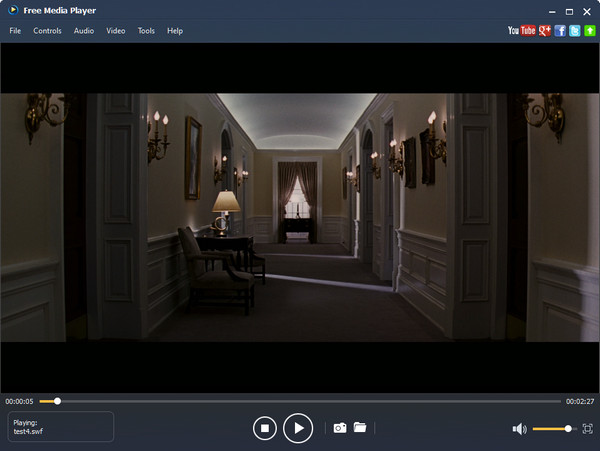 Here you could adjust the audio and video track, set screen size, set forward and backward hot keys as you like.