5 Methods to Bypass Android's Lock Screen Password/PIN/Pattern
To prevent unwanted access to your Android from strangers or your parents, you may have set a pattern lock, password or the personal identification number (PIN) on your phone. But what if you forget the password/PIN/pattern lock and cannot get access to Android phone by yourself?
Don't panic. These security methods may seem hard to crack by design, but in many cases, it's not entirely impossible to bypass screen lock and break into a locked device. Unfortunately, there is not one method that works for all devices. Given blow are the most effective seven methods that should hopefully perform Android screen lock bypass.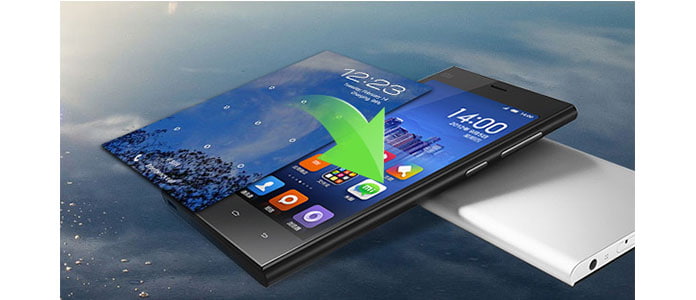 Bypass Screen Lock
Method 1. Bypass screen lock using Android Device Manager (ADM)
A service called Android Device Manager is probably the best solution for newer Android smartphones and tablets. You can use any device or computer to access the service, as long as you are logged into your Google account.
There are few steps that can be considered while moving along using this service to bypass lock screen. Once you log into ADM, choose the device you want to unlock. Click "Lock", and create a temporary password. Then click the "Lock" button again. If it works, there will be a confirmation showing beneath the option box of Ring, Lock and Erase.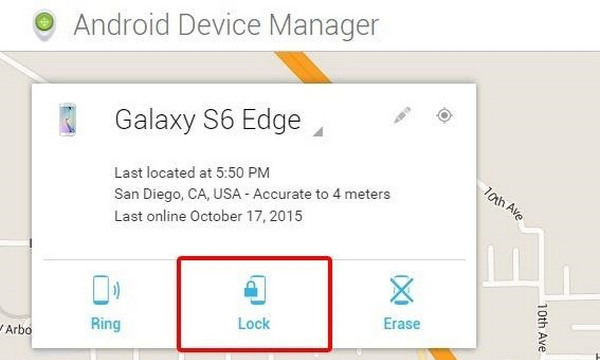 Soon, you will see a password prompt where you need to input the temporary password you just set up from ADM. Then your Android will be unlocked.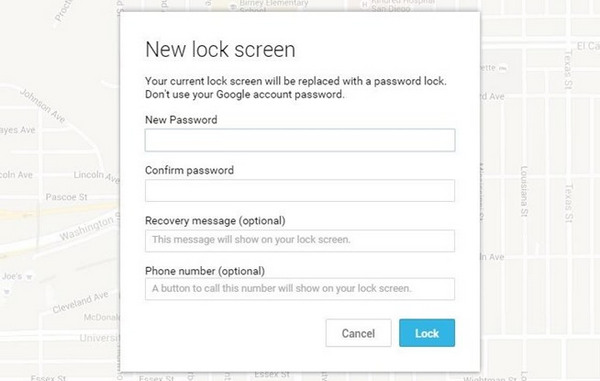 Method 2. Screen lock bypass with Samsung's "Find My Mobile" service
This is one of the best services to bypass screen lock if the user has a Samsung device. You just need to enable find my iPhone on Android.
To unlock Android phone, you need to be logged into the Samsung account to use this service. Once logged into the Samsung account, all one needs to do is click the "lock my screen" option on the left and enter the new pin followed by a click on "Lock" button which is present at the bottom. This will change the lock password within minutes. This helps bypass Android lock screen without Google account.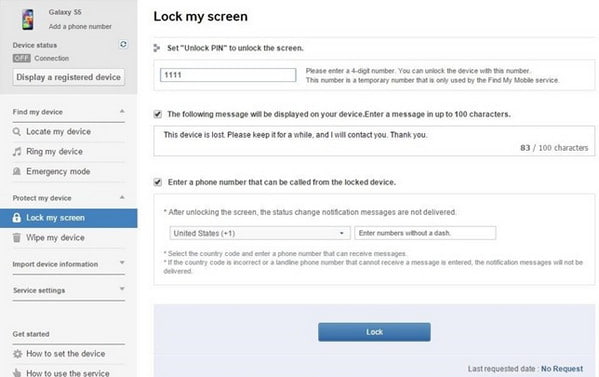 Method 3. Unlock Android screen pattern with your Google login
If you haven't updated your firmware to Android Lollipop (5.0), there is a faster way to bypass screen lock pattern/PIN/password. That is with your Google login.
When you enter about 5 times (The number of times depends on the phone settings) of incorrect lock screen pattern, then you'll see an option of "Forgot pattern". Click it.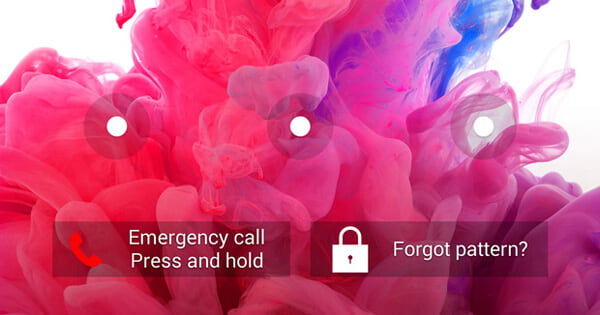 From the pop-up interface, choose to enter a backup PIN or sign in with your Google Account (Google account is forgotten? Recover Google account.) to unlock Android phone. Then your Android screen will be unlocked.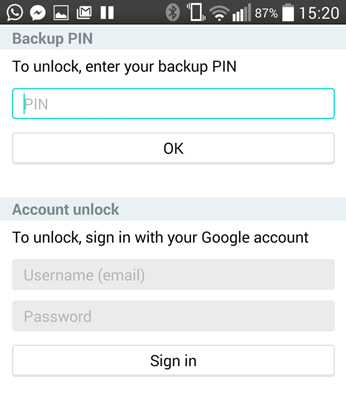 Method 4. Screen lock bypass: use ADB to delete the password file
If you have enabled USB debugging previously on your device and your PC is allowed to connect via ADB, it is ideal for you to bypass screen lock using ADB to delete the password file.
First, connect your phone to your computer with a USB data cable. Then, open a command prompt window in your ADB installation directory. Type the command "adb shell rm /data/system/gesture.key", and hit Enter.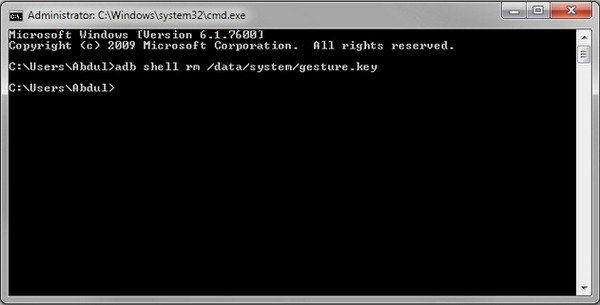 Next, reboot your phone and the secure lock screen should be gone, letting you to access your phone. But note that this is only temporary. Therefore, before you reboot again, ensure that you have set a new pattern, PIN, or password for your phone.
Method 5. Perform a factory reset to bypass screen lock
Factory reset could be one of the solutions for bypassing Android lock screen. If it is more important to bypass the lock screen and get into the device than saving the data stored in the device, then this method can be used to unlock Android.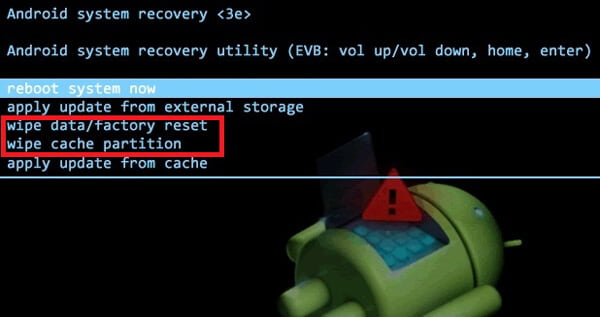 To reset Android, you need to shut down your phone firstly. Hold and press "Power" / "Home" button and "Volume +" button simultaneously until you enter Android Recovery Mode.
Then, choose "wipe data/factory reset" and "wipe cache partition" to remove all Android data and settings. After that, reboot your phone and you can find the pattern lock or password has gone.
In this article, we have mainly talked about five methods to bypass screen lock. Be aware that some of these methods may lose all your files on Android including messages, photos, videos, contacts, etc. So before you decide to bypass screen lock, make sure that you have backed up Android data to PC.