iPhone Says No SIM – Here is the Fix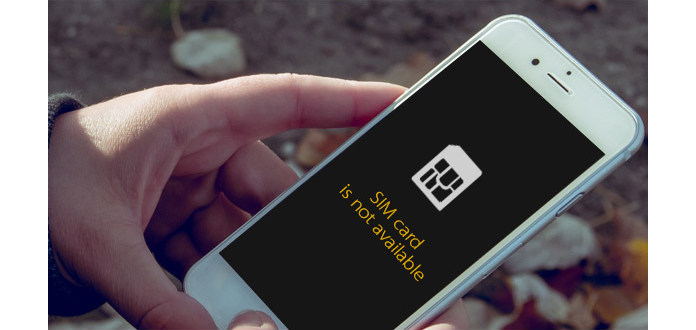 "Yesterday I got a message that "No SIM Card Installed" on my iPhone 5. Actually, I do inserted a SIM. iPhone keeps saying no SIM card. Why does my iPhone say no SIM? I rebooted iPhone but the problem still there. Any help?"
When iPhone doesn't recognize the SIM card, it will stops connecting to cellular phone networks. Under that circumstance, you are not allowed to make/receive calls, send messages, or use wireless data. So you will face the situation if a message on your iPhone screen saying that, No SIM Card Installed. The carrier name and signal bars/dots have been replaced by No SIM or Searching in the top left corner of the screen.
"Why does my iPhone say no sim?" "Do iPhones have SIM cards?" "What does invalid SIM mean?" Such questions are raised. Because after we updated or dropped our iPhones, there are some reminders popping up, like "No SIM card installed", "Invalid SIM" and others. Then, how to solve SIM failure problem? The detailed steps below will show you how to fix iPhone says no SIM.
Part 1. iPhone says no SIM card, why?
If you're are searching for the answer of "Why does my iPhone say no SIM card", or you want to figure out what a SIM card is, you are at the right place. This issue now widely happens on iPhone 5/5s/4/4S/6. Before we walk you through the process to fix the "iPhone says no SIM" error, we will first explain why this issue could happen.
It is difficult to pinpoint the exact reason as to why iPhone says no SIM. Sometimes it is an unfortunate simple glitch which can not be fully explained and at other times it is caused by an issue with the iPhone being too hot or the presence of dust on the SIM card itself. Sometimes it can be a faulty SIM.
Here are some reasons causing iPhone says no SIM card:
◆ Just a sudden glitch, and you can fix it by trying one more time.
◆ iPhone SIM card is dusty or faulty.
◆ iPhone battery overheated as spending a lot time on playing iPhone.
Part 2. iPhone says no SIM, how to fix it?
You may notice that, many reasons will cause the "No SIM has installed" on your iPhone. So you need to do some tryings to get rid of this problem. Speaking of iPhone no SIM card, no SIM card installed, invalid SIM card, and SIM failure, we recommend you several ways to fix these problems.
Step 1Disable Airplane Mode
Sometimes, your iPhone may not be charged, and when you pay fee to iPhone, if you want to get data traffic, you need to turn on Airplane Mode, and later turn it off. The point is, when you turn on Airplane Mode, you will get a no SIM card error. So if you got this error, just turn off Airplane Mode.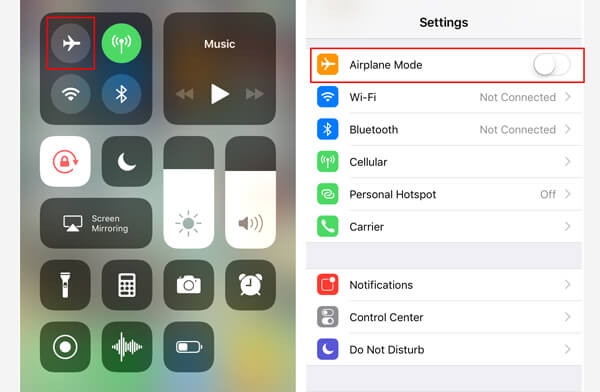 Step 2Reboot iPhone
iPhone says no SIM card after dropped or updated, and your iPhone SIM card should be registered. So you need to turn it off for a while and then reboot it. You can keep pressing the "Power" key and then slide the button to turn off your iOS device. Wait a few minites and turn on your iPhone with the "Power" key.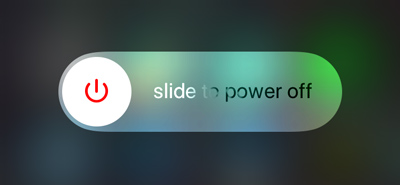 Step 3Check SIM Card
If iPhone reminds you "No SIM card installed" or "Invalid SIM" after you dropped it, maybe the SIM card went to the wrong place or is damaged. So just check your SIM card is all right or not and put it to the right place. Or find another SIM card to insert it into your iPhone, if "No SIM card installed" disappears, there should be a problem with your SIM card. Thus, you can contact with your carrier to change another SIM card.
Step 4Carrier Setting Update
No matter there is no SIM card on iPhone 5 or iPhone 6, maybe it is carrier setting causing this problem. So go to "Settings" > "General" > "About" to check if there is available update. And you need to download and update your carrier settings. After that, see if the SIM failure exists or not.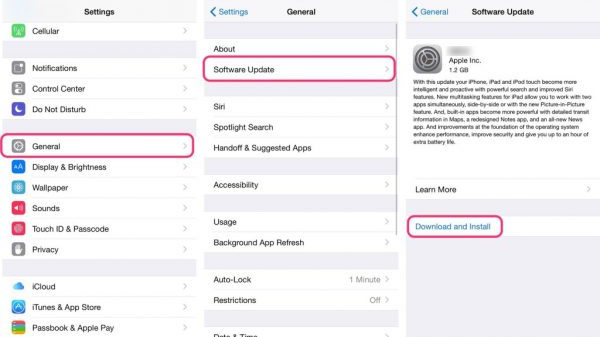 Step 5Restore iPhone
Ok, if all the solutions above are not useful, just restore your iPhone to fix "iPhone no SIM card". Before restoring, you need to back up your iPhone, because restoring iPhone may lead to data loss. Here we recommend you FoneTrans – iOS Transfer, to export and move all your iPhone data to computer or other Apple devices. You can free download it and have a try. After that, you can use iTunes to restore your iPhone and "Invalid SIM", "iPhone no SIM card", etc. errors will be solved.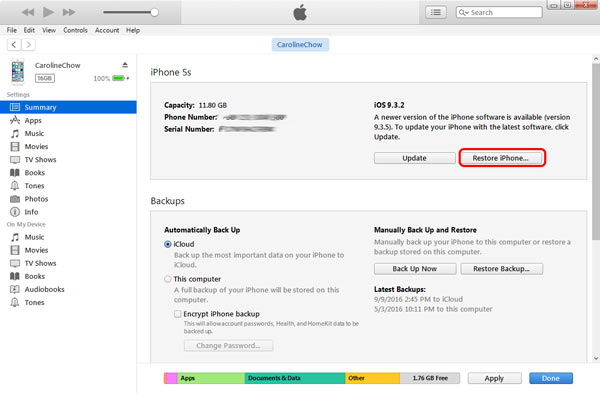 6 Restore iPhone to Factory Settings
You can also restore iPhone to factory settings to remove the "No SIM has installed" message from your iPhone. Here's details of solving the problem.
Step 1Unlock your iPhone and open "Settings" app.
Step 2Tap "General" > "Reset" > "Erase All Content and Settings" to erase all data and contents from your iOS device.
This operation will take your iPhone to the vary original condition and fix iPhone says no SIM issue.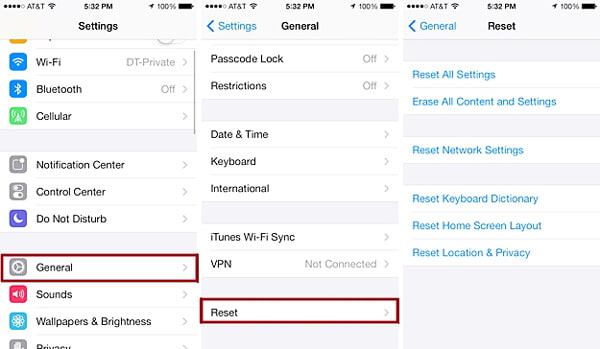 If you are facing the situation that your iPhone says no SIM. Hope the solutions in this post could help you fix it. We tell you several reasons that may get the "No SIM' error appeared on your iPhone screen. In addition, we show you some effective ways to fix this problem. If you still have any other questions, you can leave us a message.