What to Do If iPhone Says Invalid SIM, No SIM Card or SIM Card Failure
Yesterday I got an iPhone SIM Not Valid error on my iPhone 6 after I upgraded to iOS 16. I rebooted the phone and received the same message. After the second rebooting, I didn't have the iPhone says invalid SIM issue. Is this going to be a reoccurring problem? How to fix it if iPhone invalid SIM arise again?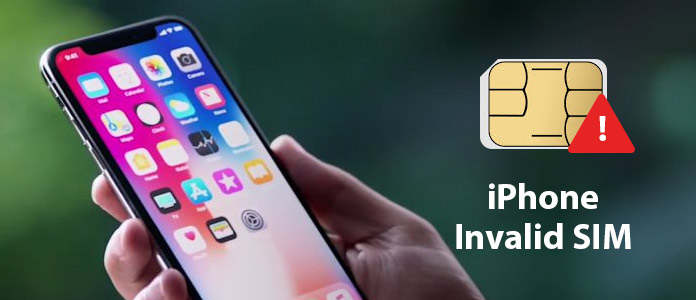 iPhone Says Invalid SIM
Have you ever faced the situation that your iPhone says "Invalid SIM", "SIM Not Valid" or "No Sim"? Actually, many iPhone users complained this kind of issue. Sometimes, you get iPhone invalid SIM error when you just upgraded iPhone to the new iOS version. What should you do?
iPhone says invalid SIM is a question that bothers quite a few Apple users. You can't send or receive text messages, make calls, and do other things when this problem happens. Moreover, there are a couple of reasons can lead to invalid SIM on iPhone. How to fix this issue? Just keep reading to learn how to fix iPhone invalid SIM.
Part 1. What is iPhone invalid SIM
Before we show you how to fix iPhone invalid SIM issue, you should know more about it first. It seems like that this problem will appear on both hardware is damaged and iOS updating. It may be the simple glitch that can be fixed after several attempts. Sometimes your iPhone system will go wrong because of small glitches and fail to detect your SIM card. So it's not easy to figure out which reason caused this "iPhone Invalid SIM" on your iPhone. If your iPhone SIM card is not placed properly or damaged, your iPhone is dropped into water or to the ground, you may see the error. What's more, it also appears after you update iOS version.
Part 2. Basic ways to fix iPhone invalid SIM
If you just get a new SIM card from carrier, you should first make sure that you have an active plan. Apart from this case, you can try the solutions below when iPhone says invalid SIM, no SIM or SIM card failure.
1. Reboot iPhone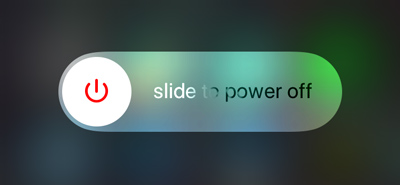 Just like you can restart your computer to fix all kinds of problems, you can try rebooting iPhone to solve the iPhone invalid SIM. To reboot iPhone, you can keep pressing the "Power" button. Then slide the button to turn off iPhone. You'd better wait for a few minutes and then turn on your iOS device.
2. Toggle Airplane mode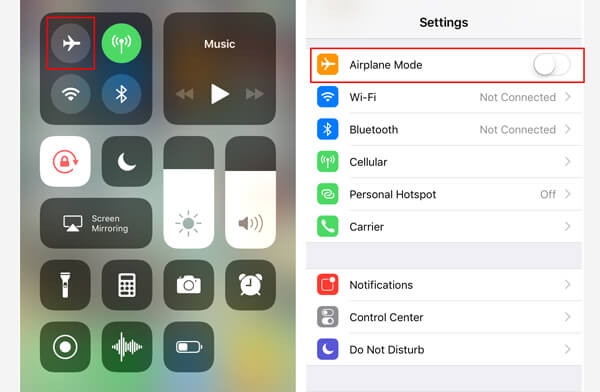 You may often use Airplane mode to deal with various network problems. When airplane mode is on, both networks and phone calls are disabled. This operation will cause iPhone invalid SIM. So when iPhone says invalid SIM, you can also toggle the airplane mode switch to try fixing it. Open Settings app and find the Airplane Mode option. Turn it on and off to switch this mode.
3. Check SIM Card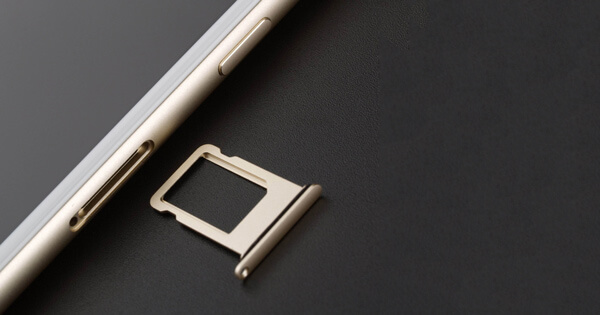 From the above you can know that damaged SIM card will cause the issue. If you accidently drop your iOS device, the SIM card on iPhone may be misplaced. In that case, you need to take the SIM card out and then put it into SIM tray again. You should check whether the SIM card is damaged or on the wrong place.
4. Carrier Settings Update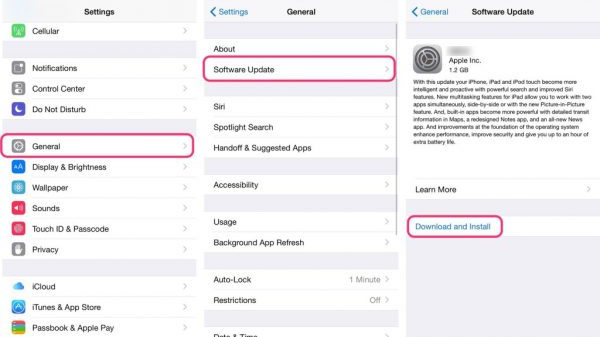 You are more likely to get a new pop up saying that invalid SIM on your iPhone when there is a new available update for the carrier settings. You can open "Settings" app and then tap "General" > "About" to check any update. Download and update it when you see one.
5. Reset network setting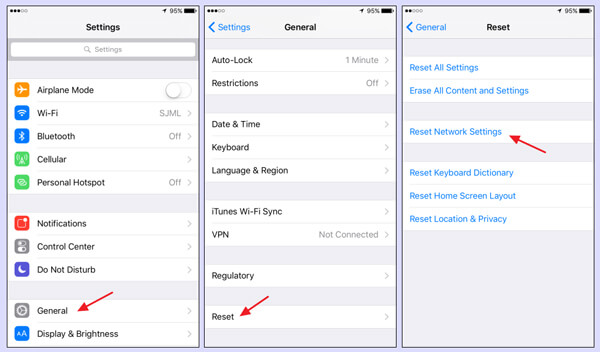 When iPhone says invalid SIM issue is due to the problem with your network provider, you can try resetting all current network setting to get rid of it. To do that, you can tap on General > Reset > Rest Network Setting. After that, the iPhone invalid SIM may walk away.
6. Reset iPhone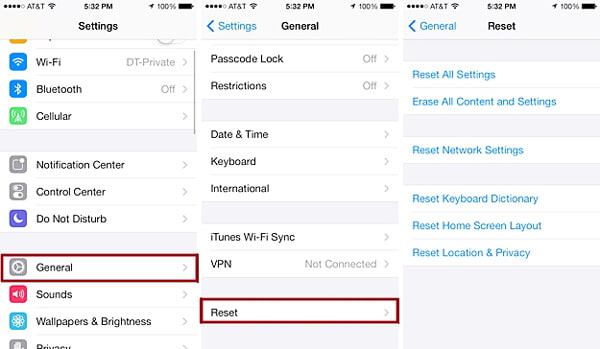 Resetting process will erase all content and settings and bring your iPhone to brand new condition. It's a good choice to get out of the invalid SIM card. But remember to backup your iOS data before you confirm the operation. Tap Settings > General > Reset, this time you need to choose the Erase All Content and Settings option.
Best iOS Transfer you may want to know:
Back up photos, music, videos, etc.
Transfer contacts, calendar, photos, etc.
Compatible with iPhone, iPad and iPod with iOS.
Part 3. Professional way to get rid of iPhone says invalid SIM
Under most circumstance, you will fix the iPhone invalid SIM issue with the method above. But if the problem still exists and you don't want to take it to Apple Store, you can rely on the powerful iOS System Recovery. One thing should be noted, if the reason that caused invalid SIM on iPhone is related to hardware, this method won't help you. You can free download it and give it a try.
1Launch iOS System Recovery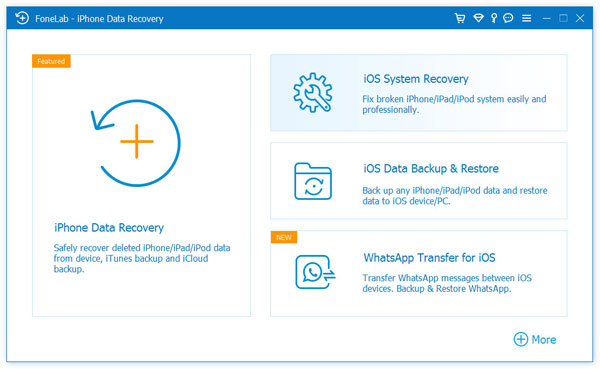 Click the download button above to get this iPhone invalid SIM fixer on your computer. Then install and launch it. Connect your iPhone to it via USB cable. Click "iOS System Recovery" option on the main interface. Click "Start" button to restore iPhone system.
2Put iPhone into Recovery/DFU mode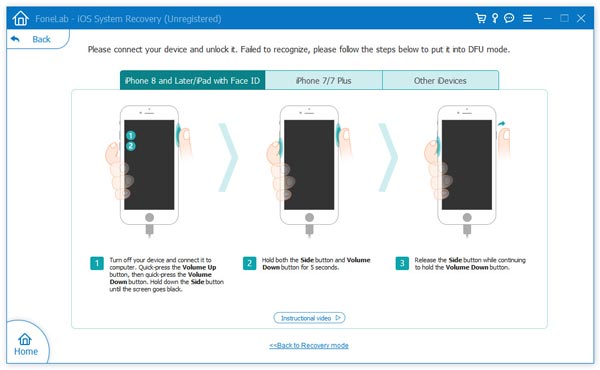 Click "Question" button and follow the instructions to put iPhone into Recovery mode or DFU mode. You are suggested to take iPhone into DFU mode.
3Fix invalid SIM on iPhone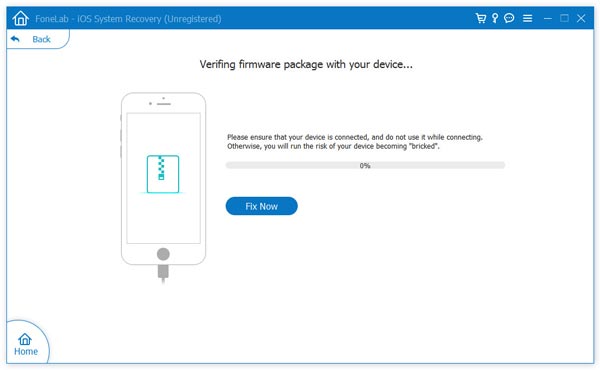 Select the right iPhone model and then click "Download" to download the repaired device plug-in. When the plug-in downloading process is over, this software can automatically begin to restore iOS system and get your iPhone out of invalid SIM card problem.
Check how to fix iPhone invalid SIM from the video below: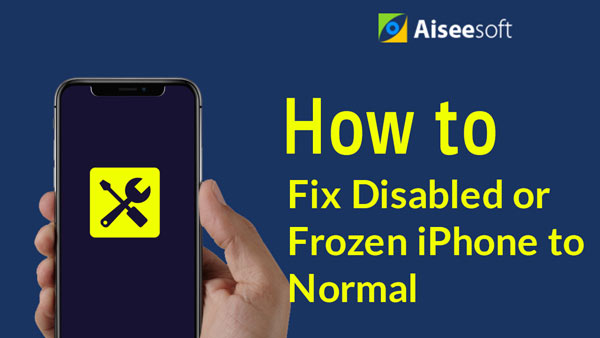 We mainly talk about iPhone invalid SIM problem in this post. We show you some effective ways to fix it. If you have any better solution or still have some questions, just leave us a message. Hope you won't see the invalid SIM message after reading this page.