iTunes Music Not Playing? Fix It Now
"I currently have iTunes 10.2.1.1 and I can download music. However, when I click "Play", the FLAC music will not play. The seconds remain at 0 and the line that shows how far the song is into, but I cannot move. I tried going to the Windows Media Player and it tells me "Windows Media Player cannot play the file." The Player might not support the file type or might not support the codec that was used to compress the file. What is the problem with my iTunes" – Silva

What is the first expression with iTunes as an Apple user? As most of you think, iTunes is not as easy as a pie to use. However, you have to admit iTunes is the good choice after iCloud to help you sync iPhone or iPad data for free. Beyond that, iTunes is a good companion to play your purchased music from Apple store and downloaded songs from other music sharing sites. Still this naughty companion is restless to report you some problems frequently. What are the problems with iTunes when you play music? The biggest problem is iTunes won't play music. How to fix this problem? Keep reading to find the answers.
Part 1. iTunes supported music formats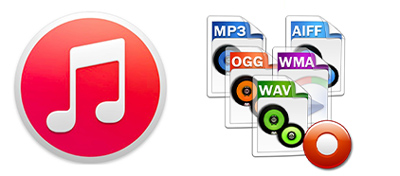 Before you play music on iTunes, you need to know what music formats iTunes support. iTunes is compatible with iPhone, iPad and iPod, so the supporting music formats of iTunes also shares similar to iOS device. iTunes lets you put MP3, AIFF, AAC, WAV and Apple Lossless Encoder songs on its playlist.
If you want to play songs on iTunes, you need to convert other formats music into those formats mentioned as before. For example, if you want to play FLAC or WMA songs on iTunes, you are required to convert FLAC to MP3 or convert WMA to AIFF for listening on your computer. (That is one of the reason why iPhone won't play music.)
Alternatively, when you import incompatible formats to iTunes, iTunes will convert the formats to the defaulted encoder automatically. On iTunes, click "Menu" > "Preferences..." > "General" > "Import Settings" > "Import Using" to change the defaulted encoder for importing music to iTunes.
But this conversion is only available to iTunes Plus users to convert iTunes purchased songs. So for such questions, "Can iTunes play FLAC or WMA?" "Does iTunes play AU file?" you will know the answer is no.
Aiseesoft Video Converter UltimateGo To Mac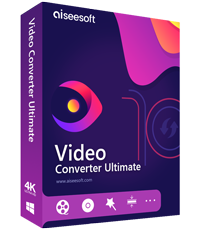 Convert audio/video to iTunes supported formats.
Adjust the music volume, cut music into clips or merge audio files into one.
Download online music or music video from online sites.
Part 2. Situations and solution to iTunes not playing music
1. Purchased music won't play on iTunes

iTunes enables you to create your own iTunes playlist from purchased songs. And you could download your iTunes music, and transfer iTunes Library to an external drive for backup. However, you may still meet some problems with purchased songs on iTunes. For purchased songs, Apple has its strict rules. If you are iTunes Plus user, then you could play music on oPhone, iPad, iPod, Apple TV, and all Mac and Windows computer without limitations. Buy if you are not, then you need to know that iTunes will let you play music up to five authorized computer. If you want to play music on the sixth computer, then you need to deauthorize one of the five authorized computers firstly, and then authorize the sixth computer for playing music freely. For other audio files like audiobook, it also works the same.
2. Synced music will not play with iTunes

As music fancier, purchasing music from Apple is not enough, so uploading your own music files will become common. However, when you play those music files on your iTunes, you will find it fails to play. What is the problem? It may be the encoder problem. There are many songs on the internet in the formats of ".MP3", ".AIFF" or ".AAC", but are they really encoded MP3, or AIFF, or AAC? No, some of they may change the extension only, not convert the encoding formats with some an audio converter. For example, "if you're trying to play an AAC file that was not created using iTunes or downloaded from the iTunes Store: Songs you download from the iTunes Store or import into your library using the AAC encoder are encoded using the new MPEG-4 AAC format, and play in iTunes and on your iPod, iPhone, and iPad. Other AAC files that you find on the Internet or elsewhere won't play in iTunes." (From Apple's description). But you are still allowed to use some audio converters to help you convert music to iTunes compatible formats, and then transfer music to iTunes for playing.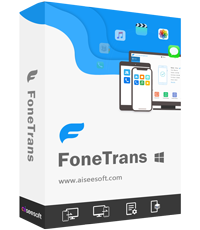 Transfer music between iPhone/iPad/iPod and computer.
Sync files to iTunes.
Convert audio/video to supported formats before transferring.
Transfer music and other files between different iOS devices.
Basic editing functions are supported.
3. Other problems from iTunes music playing
Apart from the two aspects from iTunes music problems, there may be other reasons that lead to a failure of music playing on iTunes.
1. iTunes Library get an accidental damage.
iTunes Library is one file library to store iTunes backup media file. It is defaulted in your local C disk. Some incorrect operations on our computer may cause this library file into crash. At this point, you may need to rebuild iTunes Library for playing music.
2. iTunes version is outdated.
For some synced music files on iTunes, iTunes may not play music. So you need to update your iTunes to solve this problem.
3. Computer speaker gets some problems.
Sometimes, you will find iTunes is not playing sound, but the music line bar is normal to move as the time goes. And when you play the music file on your other player on PC, you still get no sound. Then you may consider your computer speaker. It may get some problems. Check it carefully. If possible, go to repair store to get a consult.
If the above solutions cannot solve the music playing problems you meet on iTunes, you can uninstall your iTunes, and reinstall iTunes to have a try. As you know, iTunes is not always in well-behaved, and you need to treat it specially. After trying all the means above, if it still fails to play music, then you can take your computer with iTunes problems, go to an Apple support store, show their staff, then you may find the solutions.