How to Speed Up Android Phone/Tablet with 8 Simple Ways
So, you are holding your Android phone on hand, checking your photos, suddenly, a WhatsApp message comes in, you want to switch the task and reply to your friend. But boy, here come the torturing. Your Android phone reacts slowly like Flash the sloth in Zootopia, all you can do is waiting, and trying not to smash it.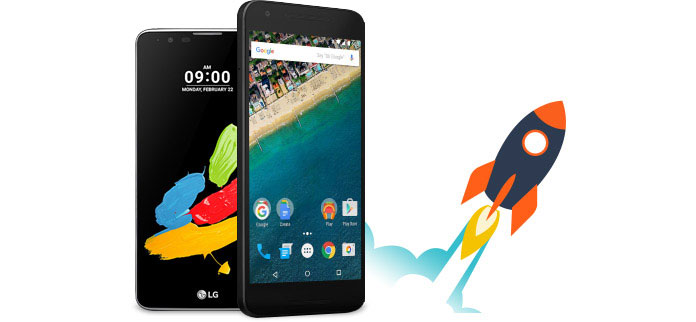 Since when did your Android phone/tablet start to run so slowly? Why is Android so slow now? Well, you don't care...All that could cheer you up are maybe some effective methods to speed up Android phone and make it as smooth as before. In the following article, you'll see a few tips and tricks for Android Speeding up.
Method 1: Speed up Android by disabling or deleting unused apps or bloatware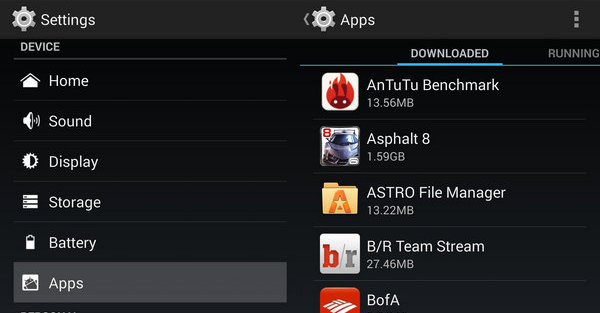 The most common reason for a slow Android phone/tablet is that you've filled it with all kinds of apps. Many of these apps are downloaded on a whim, and we both know clearly that you are never going to open it. So why sit it on your phone, wasting phone storage and slowing down the Android phone?
Now, to speed up your Android, open the phone, take a quick look at all the apps and say goodbye to the ones that's no use other than slowing Android. Uninstalling apps can be done by going to Settings, opening the Apps menu, and selecting the app you wish to uninstall. Preloaded applications from carriers or manufacturers that cannot be uninstalled, known as bloatware, can at least be disabled and hidden from the app drawer using this method.
Method 2: Speed up Android by clearing all cached data of apps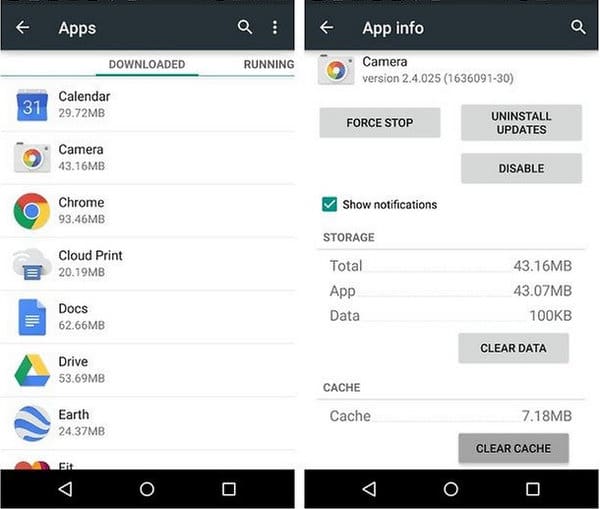 The next thing to slow your Android device is app caches. Cached data can build up over time in your applications just like junks in a teenager's room. All the pictures, photos, songs, videos and more you stored on Android will affect the speed of your device massively.
To clear your app cache and speed up Android, navigate to the storage menu in Settings and you'll see exactly how much space is in use. Tap cached data, and then hit OK to confirm the deletion. Deleting individual caches can also be done in the Apps menu. What's more, you can use other third-party Android speed booster such as App Cache Cleaner, it will automatically purge your cache on a regular schedule and make your Android faster.
Method 3: Speed up Android by limiting widgets and live wallpapers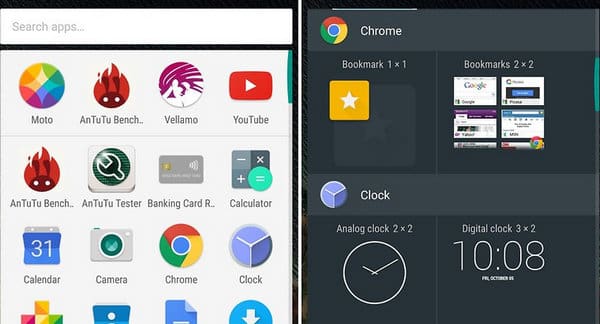 Android phone features widgets for helping you find information quickly without having to open an app, but at the same time they take more processing power to run compared to simply displaying an icon.
If you are using a lot across multiple home screens, consider reducing the ones you don't use much. Having fewer widgets will lighten the load and speed up your Android. You can remove the widgets from the home screen by long-pressing the one you wish to delete and dragging it to the top of the screen.
Another cool Android feature is the option to use live wallpapers as your background. But that could also slow down your Android. Switch live wallpaper to still one could also make Android faster.
Method 4: Speed up Android by cleaning up device storage space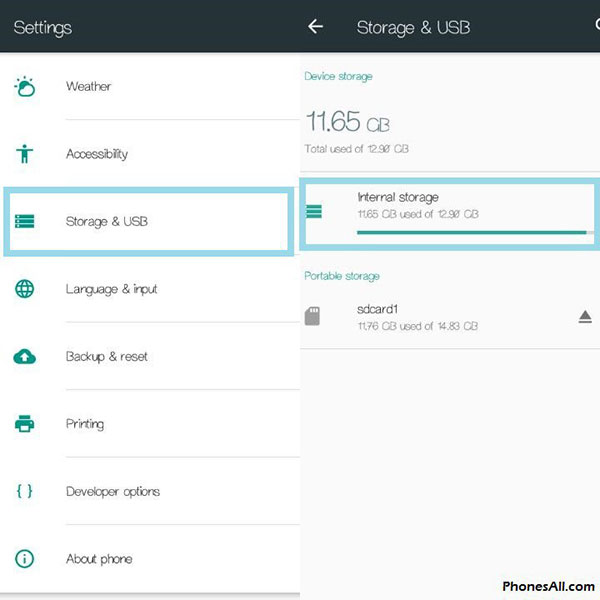 You may have tons of useless files on your Android phone that you preserve without noticing. In order to speed up Android, you may better clear useless files on Android to save your storage space.
The operation is very simple. For photos, just open the gallery app to choose photos and videos you do not need any more and delete them. For some downloaded apps, you can open Downloads folder from app drawer to find images, zip files, sound clips that you may no longer need. Zip them to oblivion to free the storage space.
Finally, open the storage page in the settings and find an entry for "Misc." or Other. Tap it and you will find a list of miscellaneous fines that apps created on your device storage. Delete the useless ones.
Method 5: Speed up Android by disabling animations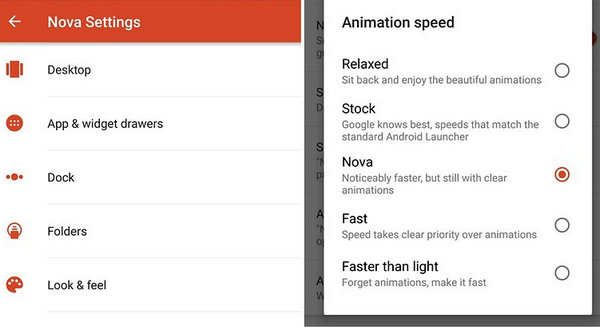 Every time you come back to the home screen or navigate around the app drawer, Android shows you some cool-looking transition effects. However, as nice as these look, they also take more time than just redrawing the screen right away.
Check in your launcher's settings to see if there is a way to disable any of these unnecessary extras, and you could earn yourself a speed boost.
Method 6: Speed up Android by keeping software updated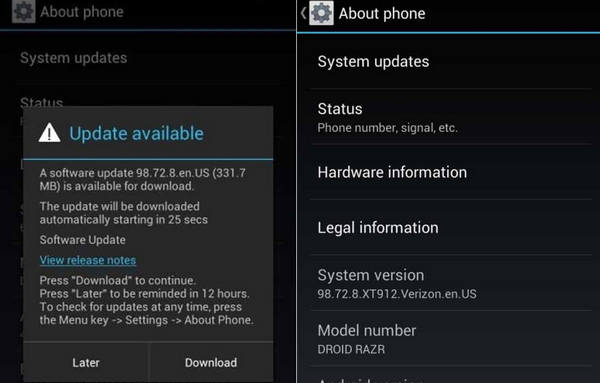 Android developers continually launch out new software updates, which include security and bug fixes, among other things that will improve the overall stability of your Android, and speed up your Android. Therefore, it is very necessary to update your Android in time. To check if there is an update available, go to Settings, select About Phone, and choose "System updates" option.
Method 7: Speed up Android by rebooting the device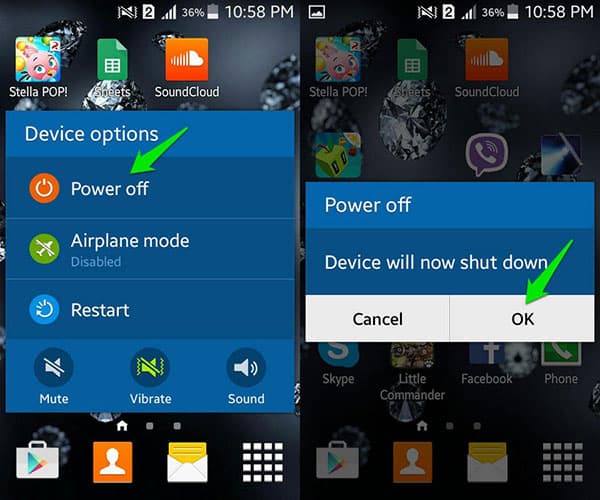 A quick reboot should be a trick to speed up your Android device. Press the button on the side of your device for several seconds until a menu pops up to offer you the choice to "Power off" or on some devices "Restart".
Wait a few seconds after powers down and press the button again to power the device back on again. This is a basic way to clean process to refresh the memory and reload the operating system which could cure some Android slowing down problems.
Method 8: Speed up Android by factory reset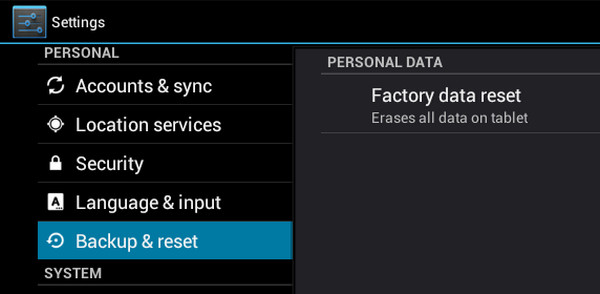 If everything else you have tried to speed up Android doesn't work well as you thought. Factory reset could always be your final option. It's not ideal but a clean slate might be just what you need if you really can't figure out why your Android device is so slow. For people who are tired of a slow Android this might be a perfect solution, but please be aware that all your data is gone, your Android text messages, photos, videos and more. So when you reset Android, you need to re-download apps and the like and make you backup Android data that you don't want to be gone forever.
Reading more: Clear History on Android Easily.
Trying some of these methods above, I'm sure that your Android speeds up now. Enjoy the smooth using on Android. What's more, make these tips your habits with phones, don't let your Android become so painful again.