How to Clear Cache and Cookies on iPhone
Clearing cookies that take up much space on iPhone is a very useful trick to free up storage space and speed up iPhone. And it is good to prevent privacy leakage, as you know, many hacker can search cookies for your information to access account, your login password and so on. It is beneficial to clear unwanted cookies from apps or websites. How to clear cookies on iPhone? This article will show you some free and easy ways to clear iPhone cookies.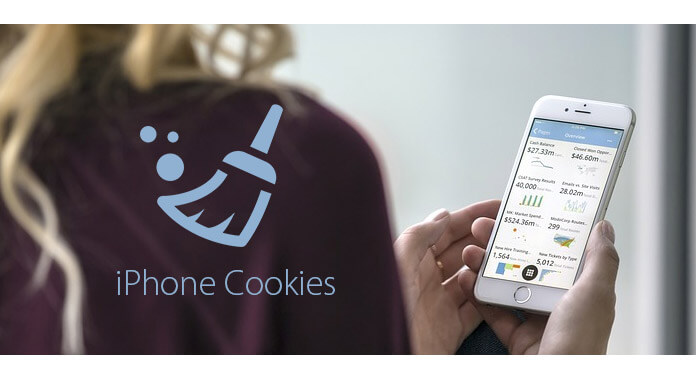 Part 1. How to clear histories, cache and cookies on iPhone Safari
When you want to clean up cache and cookies on iPhone, you will first go to Safari. Here's how to clear cookies on iPhone Safari: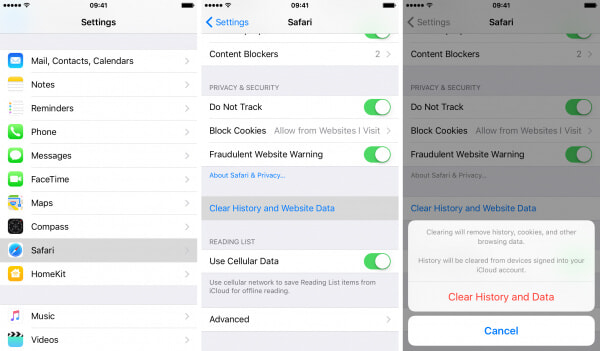 Step 1 To clear your history and cookies on iPhone, tap "Settings".
Step 2 Scroll download and find "Safari". Tap on it and then choose "Clear History and Website Data" Option. Clearing your history, cookies, and browsing data from Safari won't change your AutoFill information.
Notes: When there's no available history or website data to clear, the setting should turn gray. So after you clear cache and cookies on iPhone, you will notice the difference.
Part 2. How to erase cookies on iPhone from a specific website
It seems a little complex when it refers to deleting cookies on a specific site. Follow the steps below to clear iPhone cookies for a specific website.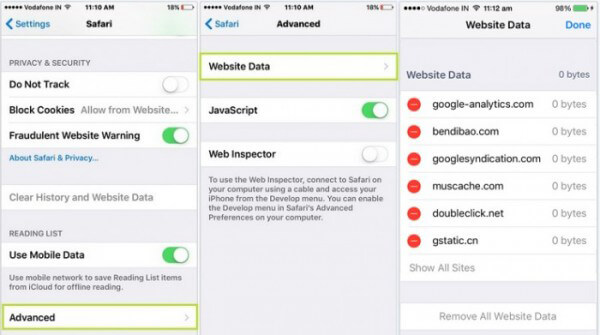 Step 1 Go to the "Settings" and then tap "Safari". Scroll down and choose "Advanced".
Step 2 Tap on"Edit" option. All the websites whose caches are stored in your device should be listed.
Step 3 Tap on the red minus icon for the website whose cookies you want to remove and then tap "Delete" button to remove these iPhone cookies.
Part 3. How to block cookies on iPhone
Optionally, you are able to clear cookies on iPhone by blocking cookies.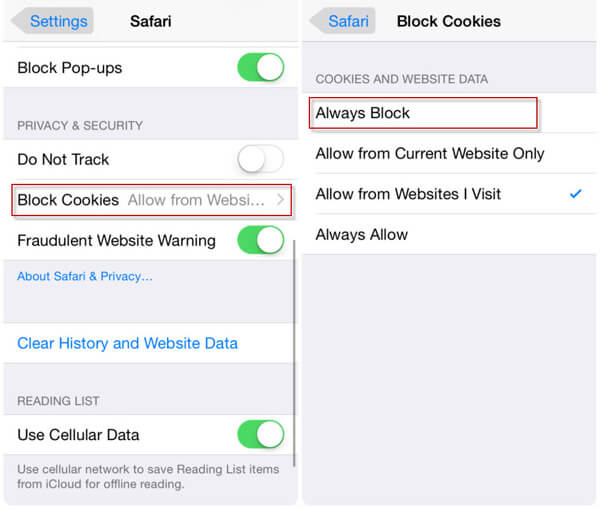 Step 1 Unlock your iPhone and tap "Settings" > "Safari" > "Block Cookies'.
Step 2 Four options are available: "Always Block"," Allow from Current Websites Only", "Allow from Websites I Visit", or "Always Allow".
Notes: block cookies may affact some web pages working:
◆ You might no longer log into a site using your username and password that the site remembered.
◆ A message might pop up that cookies are needed.
◆ Some features on a website might not work.
Part 4. What are cookies? When to clear your iPhone cookies
Cookies are small-encrypted text files, which will be stored in a website or a client user directories. Cookies might take up much space if you collect more. People would like to clear cookies for the following reasons.
Security threats: Cookies can be taken the advantage of into your iPhone to steal the account information or monitor financial transactions.
Faster load speed: Most iPhone users clear their browser cookies for reclaiming their original iPhone browsing performance.
Privacy: Clearing cookies will better retain your privacy.
How to clear iPhone cookies and cache throughly
In case you want to remove all iPhone settings and content, or restore iPhone to factory settings, we would like to introduce you with FoneEraser - iPhone Data Eraser to help you do that job.
Step 1 Launch this iPhone cookies clearing software on your computer, and connect your iPhone to it.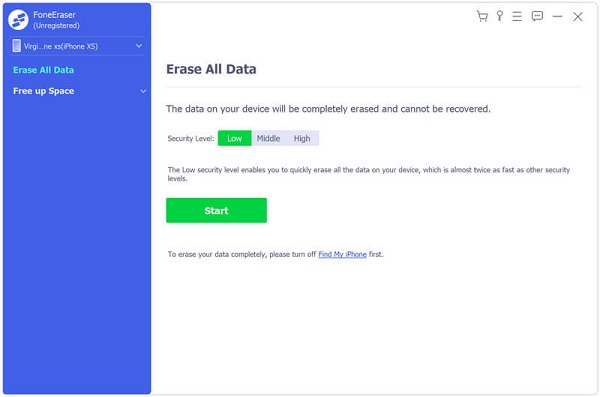 Step 2 Choose an erasing level (Low, Medium and High)."High Level" is recommended here.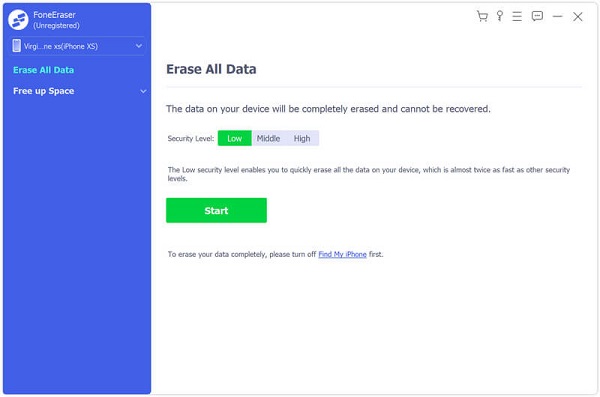 Step 3 Click the "Start" button and erase all iPhone data. This step will completely clean up iPhone cache, cookies, content and settings.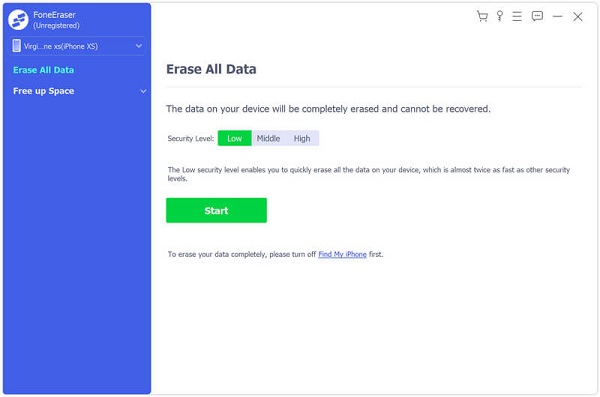 Note: FoneEraser can be your good choice when you want to remove all important information or data for selling out or handing over your device to others.
In this post, we mainly talk about how to clear cookies on iPhone. We show you several ways to delete your iPhone cookies. Also, we give you a simple introduction of what is cookies. Hope you can easily remove all unnecessary cache and cookies from iPhone after reading this guide.