Best Compact Flash Data Recovery to Recover Files from CF Card
Summary: Are you facing the situation that your CF card is corrupted or can't be recognized? You may be in a big hurry to find the right way to access various data on that compact flash card. This post will introduce you with a professional compact flash data recovery to help you recover deleted/lost files from corrupted or formatted CF card.
"I have a SanDisk 12GB CF card on my old Canon camera to save RAW pictures. While yesterday, it suddenly couldn't be recognized. It carries many valuable photos, and for many of them, I don't have any backup. After several times of trying, the corrupted memory card message is all I got. Any useful CF card data recovery app?"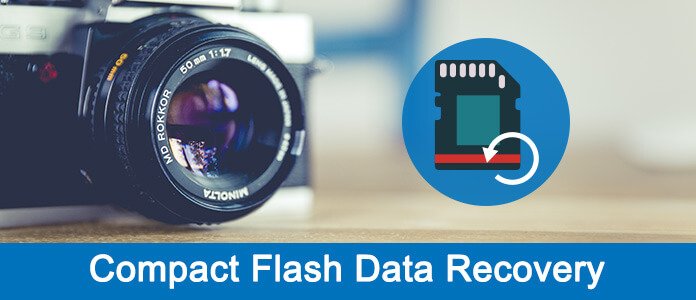 If you are still using a CF card nowadays, you may feel a little bit inconvenient. What's worse, if you accidently deleted or formatted some files on your CF card, you will feel nothing helpful to rescue these lost data.
You are at the right place if you are searching for the effective solutions to perform compact flash data recovery. This post recommends a professional compact flash data recovering tool to help you find missing files back.
Part 1. What is CF card (CompactFlash card)
CompactFlash (CF) is a flash memory mass storage device which is widely used to save data on portable device like digital camera, DSLRs, camcorders and more. Compact flash was first manufactured by SanDisk in 1994. In fact, CF card once used to be the most popular kind of flash digital memory card in the late 1990s.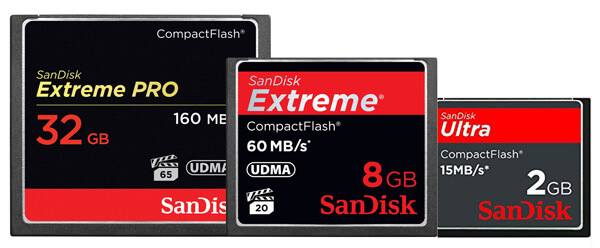 Regularly, you can access two main subdivisions of CF cards on the market, 3.3 mm-thick type I and 5 mm-thick type II. Compared with other storage devices, CF card can carry more storage space. Moreover, it is cheaper and can offer faster reading and writing speed. Currently, along with development of new storage devices, compact flash card is no longer that popular among users.
Part 2. How to restore CF card data with best compact flash data recovery
Which is the best CF card data recovery software? How to recover data from corrupted or formatted compact flash card? Here we sincerely recommend the powerful Compact Flash Data Recovery to help you rescue your missing files. Not only CD card, it also spports SanDisk Recovery, camera card recovery, hard drive recovery, etc.
Compact Flash Data Recovery is a professional CF card data recovering tool. As long as you connect your CF card with computer, you have a big chance to get all lost pictures back. Because CF card can't be directly connected and recognized by new Windows system computer, you need a card reader to make the connection.
Step 1 Launch Compact Flash Data Recovery
With the download button above, free download, install and run this CF data recovering app on your computer. Connect your CF card with computer with a card reader. Make sure the compact flash card is detected successfully. You can click the fresh icon to make sure the CF card is recognized.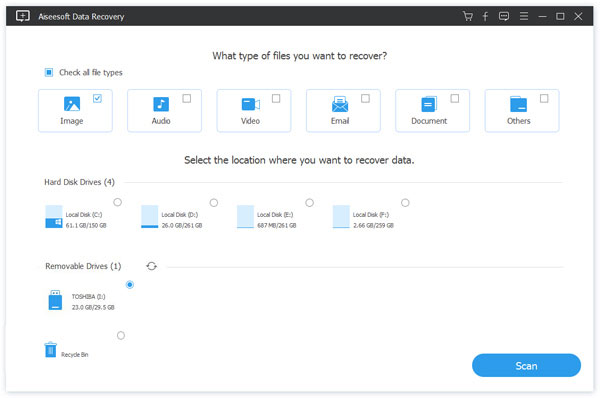 Step 2 Select data type and CF card
This CF card recovery has the capability to recover any popular data type, including pictures, songs, videos, documents, emails and more. During this step, you need to select the data type you want to recover. Then choose the CF card at the Removable Devices part.
Step 3 Scan deleted/lost CF files
After selecting the data type and location, click Scan button to start the scanning process. Two scanning methods are offered by this CF data recovery, Quick Scan and Deep Scan. You will first use the quick scan way to look for your lost CF data.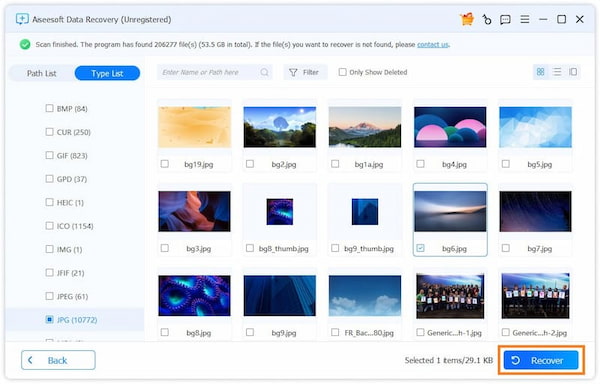 Step 4 Recover compact flash card data
The scanning results will be soon listed in the interface. You can use the "Filter" feature to quickly locate the deleted/lost CF data. When you find and choose all missing CF files you want to restore, just click the Recover button to perform the compact flash data recovery. Just a few seconds later, all selected CF files will be restored to your computer.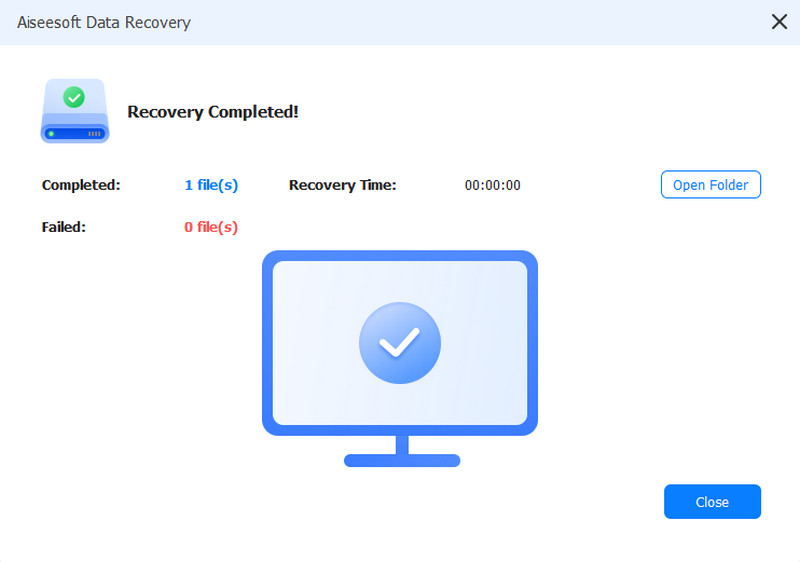 In this post, we mainly talk about the compact flash data recovery. For many young users, they may know little about the CF card. So at the first part, we give a simple introduction of compact flash card. What's more, we recommend a powerful CF data recovery to help you undelete files on CF card. If you still have any question, you can leave us a message.