How to Search for Any People on Facebook Quickly
Facebook is the largest social platform and over 2 billion people access it at least one time a month. A lot of people connect with friends, classmates, and family with Facebook. That makes searching for people on Facebook a good idea. In this post, you can learn multiple ways to get what you want.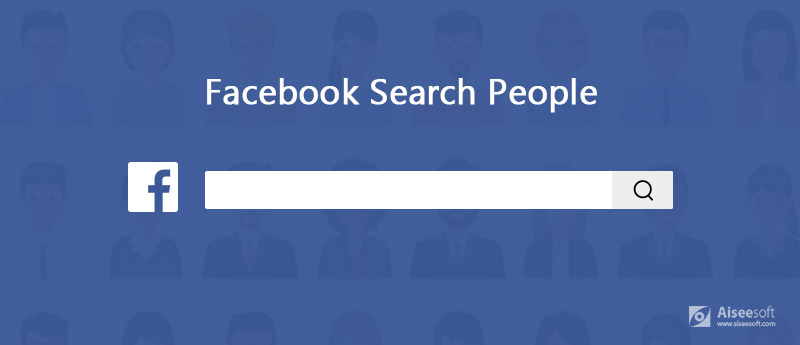 Search for People on Facebook
Part 1: Standard Way to Search People on Facebook
The Find Friends feature allows you to search for people on Facebook on PC and mobile device simply.
How to Search for People on Facebook on PC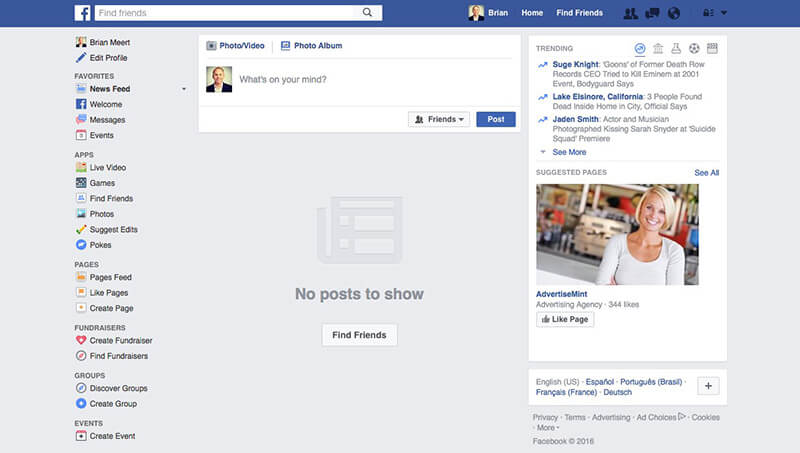 Step 2.
Click on the
Friends
icon on the top ribbon, which is a two-people icon, and choose Find Friends to open the
Find Friends
page.
Step 3.
Enter the name or any clue of the people you want to find in Facebook search bar. Then you will be presented the relevant result.
Step 4.
Next, you can add the people as your friend or read his or her posts.
How to Search for People in Facebook App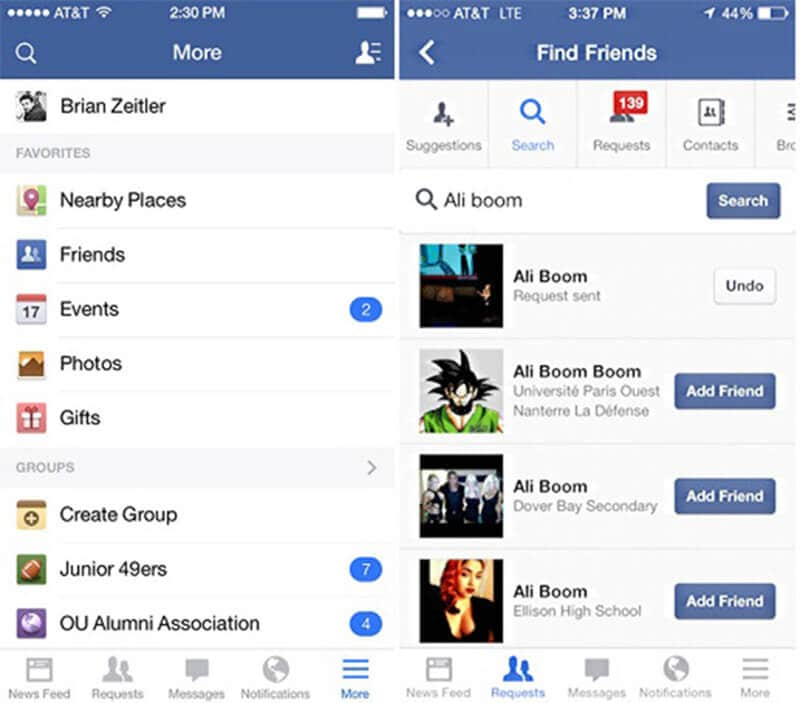 Step 1.
Run your Facebook app from your home screen on iPhone or Android phone. Also, log in your account and password.
Step 2.
Tap the
More
menu on the bottom, which is a three-line icon. Then find and tap
Friends
on the context menu list.
Tip: On Android device, the Friends option is replaced by Find Friends.
Step 3.
Next, tap the
Search
option on the top of the screen and search for people in Facebook by name or other keywords.
Step 4.
After viewing the result, you can tap
Add Friend
to the right of the person's profile to add him or her to your friend list.
Part 2: More Ways to Search People on Facebook
Besides the Find Friends feature, there are more ways to search people on Facebook and we share them below.
Method 1: Search People on Facebook by Friends' Friends
According to six degrees of separation, all people are six social connections away from each other. It means that friends' friend is an effective way to search people or posts on Facebook. A chain of a friend of a friend can be made to connect any two people in a maximum of six steps.
Method 2: Search People by Facebook Profiles
There is a Facebook page developed for the networks that users choose to belong to. You can search specific people by name, email, graduation year, company and other information of profiles quickly.
Method 3: Search People via Facebook Filters
To help you quickly search people, Facebook introduced various filters, such as Posts, People, Photos, Videos, Pages, Places, Groups, Events, etc.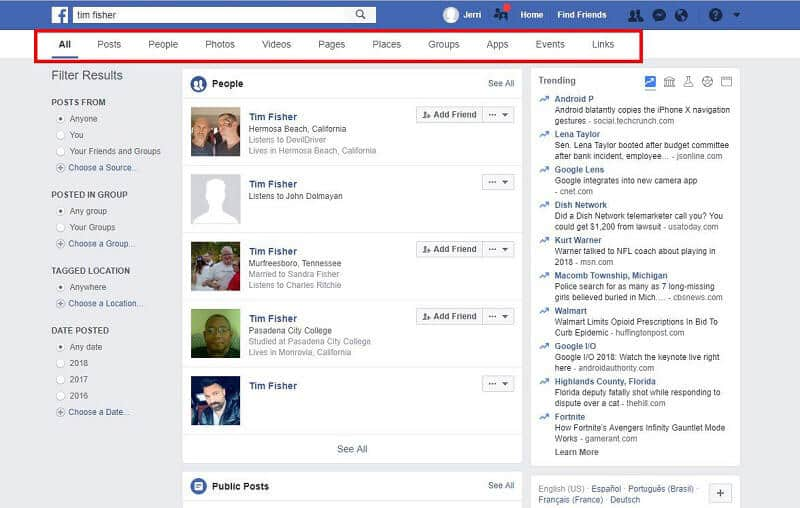 Step 1.
Go to the
Facebook
website and log in your account.
Step 2.
Type in the keyword into the search bar. Facebook will list all results.
Step 3.
Locate the top of the screen and select the what you want to search, like
People
.
Step 4.
Head to the left hand column and set each filter based on your need. It is able to shorten the search result list and you can find the desired people quickly.
Note: Though Facebook does not have the advanced search feature, you can search for two things at once. To look for football and John, input football | John in the search bar.
Method 4: Search People with Facebook Suggestions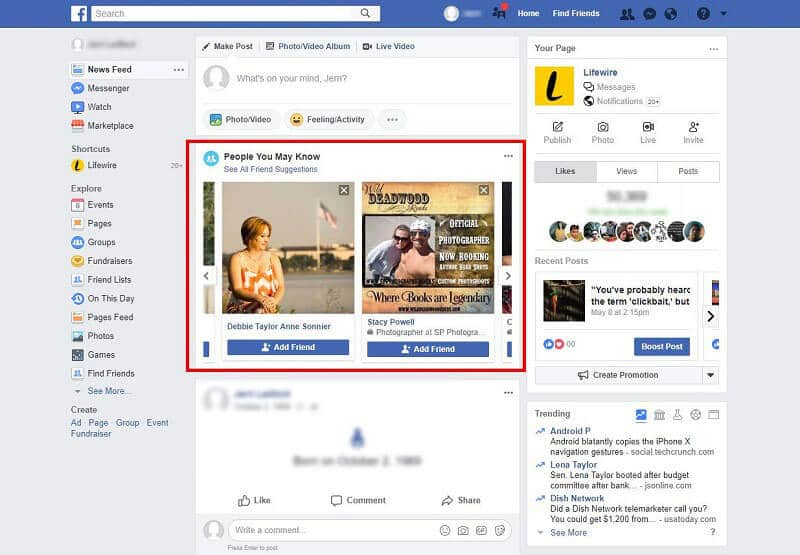 Facebook has the capability to recommend potential friends and followers based on advanced algorithm. Once you click the People You May Know link, Facebook will display the friends circle from your contacts. It gives you the option to search people on Facebook, who are not included in your contacts list.
Method 5: Search for Classmates on Facebook
The more information you have, the easier to search specific people on Facebook. The classmate, for example, is a kind of people you can locate in Facebook.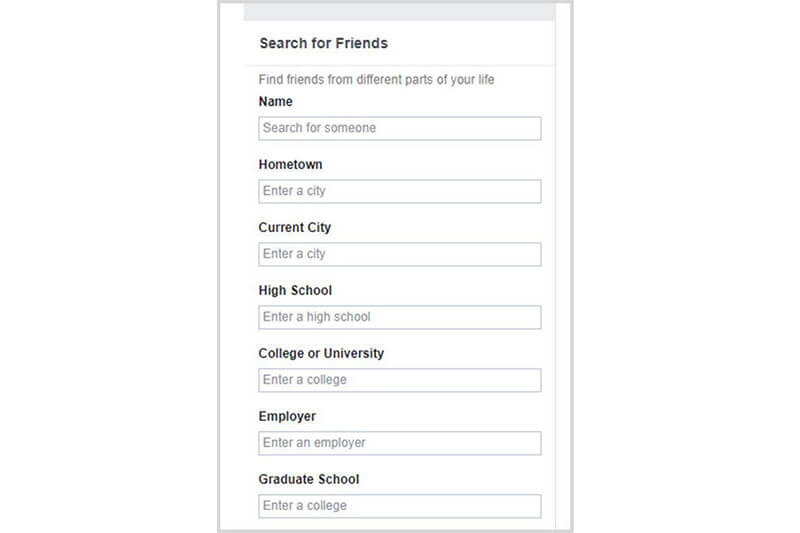 Step 1.
Click the
Friends
icon after you log in Facebook website.
Step 2.
Hit the
Find Friends
link, and select
Other Tools
, which you can find at the bottom of the list.
Step 3.
Click
Find Classmates From
link to open the page for searching people on Facebook.
Step 4.
Then set the
High School
, or
College or University
according to your classmates. The desired classmates will show up.
Method 6: Search Colleagues on Facebook
No matter you want to connect to old or current colleagues, you can search them on Facebook if someone has ever been affiliated with an organizer.
Step 1.
Navigate to
Friends
>
Find Friends
>
Other Tools
>
Find Coworkers From
.
Step 2.
Enter the company name into the
Employer
box and search for your colleagues.
Recommend: Slideshow Creator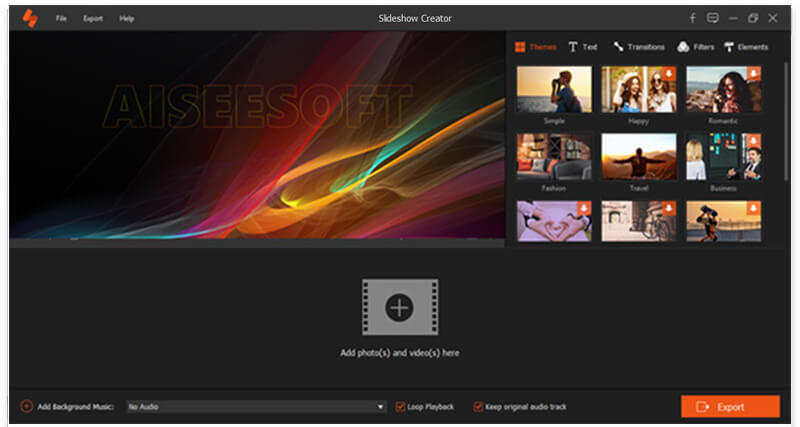 Aiseesoft Slideshow Creator is a professional story maker for Facebook and other platforms. It has the ability to edit and arrange your photos and videos to make short movies for Facebook. Plus, you can get extensive photo and video editing and enhancing tools.
Conclusion
Now, you should understand how to search specific people on Facebook quickly based on our sharing above.

Leave your comment and join our discussion