Your Complete Tutorial for How to Use New Facebook Notes in 2023
- "How do I see the notes section in a profile?"
- "How do I get to my notes on Facebook Mobile?"
- "Where do I find my notes on Facebook?"
This post explains all detailed information about Facebook Notes. Thus, if you have no idea about new Facebook notes, you just come to the right place. You can get the definition and complete tutorial from the following paragraphs. Well, everything you want to know about Facebook notes has been here already. Just read and learn.

Facebook Notes
Part 1: What Is Facebook Notes
Facebook Notes used to be a quick way of writing short notes. In recent years, Facebook announces a new layout of Notes. You can create blog posts like Medium and LinkedIn Pulse. Well, Facebook Notes has been available for Facebook Profiles only up to now.
What about Facebook Notes VS Posts? When you update a Facebook status, you need to consider the character length limit. But if you publish content with Facebook Notes, it will be much easier. You can write lengthy text-based content with formatting, tagging and photos. Thus, if you want to publish long paragraphs, you can write notes on Facebook.
Part 2: How to Use Facebook Notes
Some people complain that it is hard to find Facebook Notes on the mobile phone. Actually, you need to enable the Notes feature on your Facebook Profile manually. Now, let's read together to see how to use Facebook Notes.
Section 1: Enable the Facebook Notes Feature
Step 1 Sign into your Facebook account.
Step 2 Locate the Facebook profile.
Step 3 Choose the "More" option under the header photo.
Step 4 Select "Manage Sections" from the drop-down menu.
Step 5 Trigger the "Notes" option to enable Facebook Notes.
Step 6 Choose "Save" to add Notes on Facebook.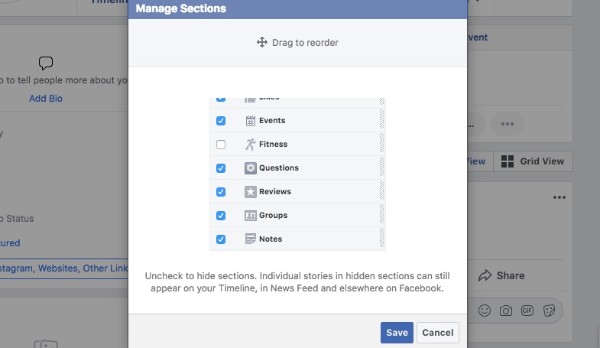 Section 2: Create Facebook Notes
Step 1 Select "Notes" from the "More" drop-down menu.
Step 2 Find and choose the "Add Note" icon.
Step 3 Add a photo to your Facebook note.
Step 4 Enter the title and content.
Step 5 Use Facebook formatting options according to your need.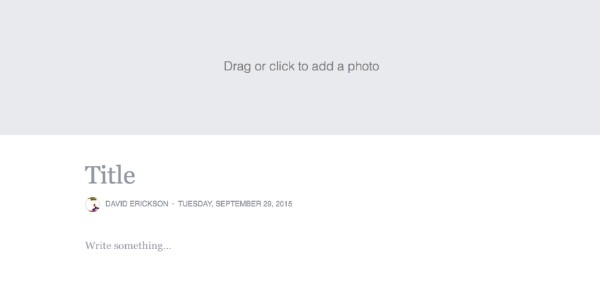 Section 3: Make Facebook Music Notes
Step 1 Hold down the "Alt" and "Fn" keys on the keyboard.
Step 2 Press "J" and "L"/ "U" letters at the same time.
Step 3 Long press "1" and "3"/ "4" keys simultaneously. (optional)
Note: You need to press blue number keys on your laptop. The regular black or white number keys on your keyboard are useless for Facebook music notes symbols. You can copy and paste music note symbol of emoji and others as well.

Section 4: Publish Facebook Notes Manually
Step 1 Locate the Facebook Notes editor.
Step 2 Choose "Friends" to set the visibility settings.
Step 3 Select "Publish" to post Facebook Notes online.
<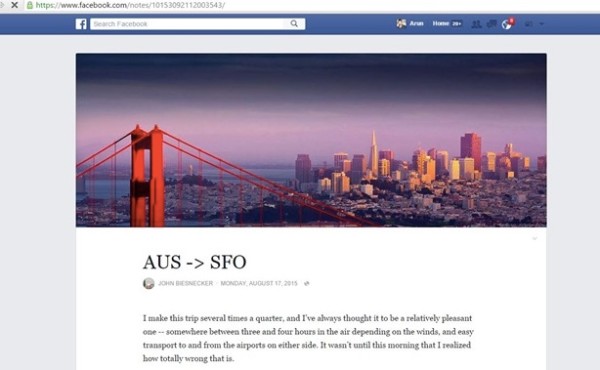 Section 5: Edit Notes on Facebook
Step 1 Access your published notes by choosing from the "More" option.
Step 2 Choose the title of the note next to the "Edit" button.
Step 3 Edit and update your Facebook Notes content based on your need.
Step 4 Select the "Delete" option to delete the note if necessary.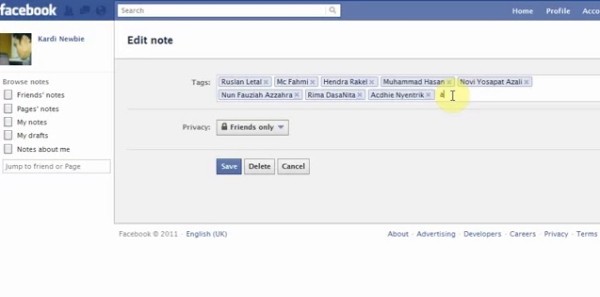 Section 6: Read Friends' Facebook Notes
Step 1 Head to the facebook.com/notes website.
Step 2 Browse all Facebook Notes on your Facebook Profile.
Step 3 Choose "Notes" from the "More" menu on your Facebook friend's profile.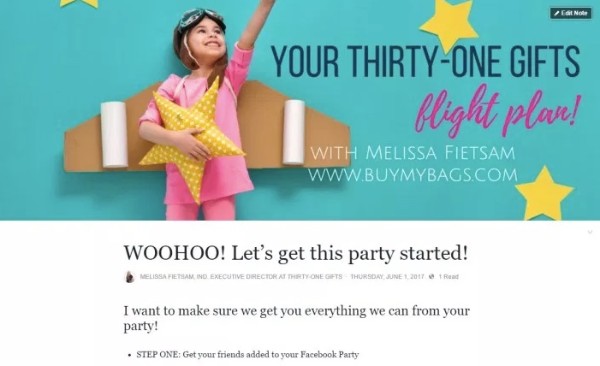 Don't Miss: Sometimes, you may also have the need to sync Facebook contacts on iPhone or Android phone. Check this post when you have the same need.
Part 3: How to Restore Deleted or Disappeared Facebook Notes from Your iPhone Safely
What if your Facebook Notes disappeared or deleted on your iPhone? Is there any way to recover Facebook Notes without overwriting other files? During this time, you can try FoneLab iPhone Data Recovery. It can help users recover from Facebook Notes mobile app to your Windows or Mac computer safely and quickly.
Generally speaking, you can recover deleted or lost files from your iOS device, iTunes backup or iCloud backup selectively. Fortunately, you can bypass iTunes and iCloud backup restrictions with this program. With the wide support of recoverable data types and iOS devices, FoneLab can be your best choice to recover deleted notes from Facebook.
Main Features of the Facebook Notes Recovery Software
Recover Facebook Notes, photos, videos, messages and other files selectively.
Scan and preview the lost and existing Facebook Notes before recovery.
Restore lost data from iOS devices, iTunes backup or iCloud backup.
Fully compatible with iPhone 14/13/12/11/XS/XR/X/8 and various iOS devices.
How to Restore Deleted Facebook Notes from Your iPhone Directly
Step 1 Connect your iPhone to FoneLab
Free download and install Facebook Notes recovery software. Locate the "Recover from iOS Device" section. Plug your iPhone to the computer via a USB cable.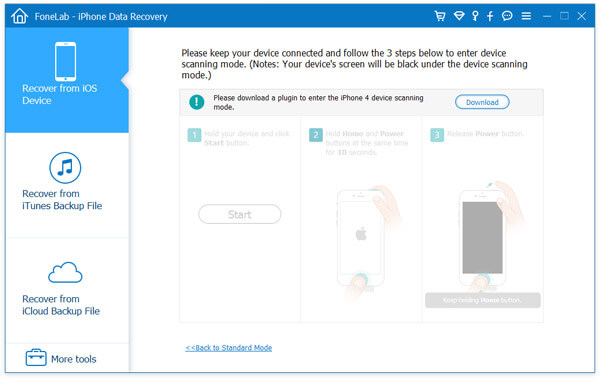 Step 2 Scan your iPhone
Once your Apple smart phone is detected, choose "Start Scan" to move on. Sooner, you can see all available files in categories.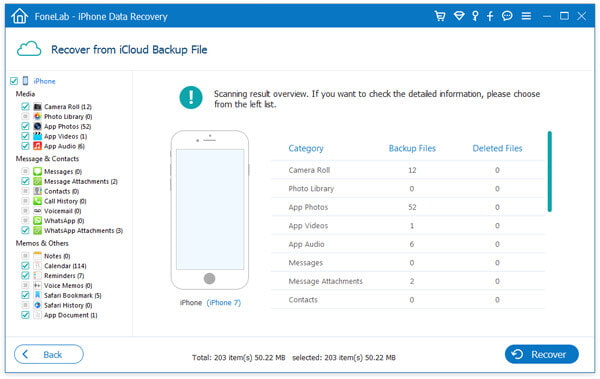 Step 3 Recover deleted Facebook Notes
Choose "Notes" to see all your Facebook Notes. You can turn on the "Only display the deleted item(s)" option to access deleted Notes on Facebook only.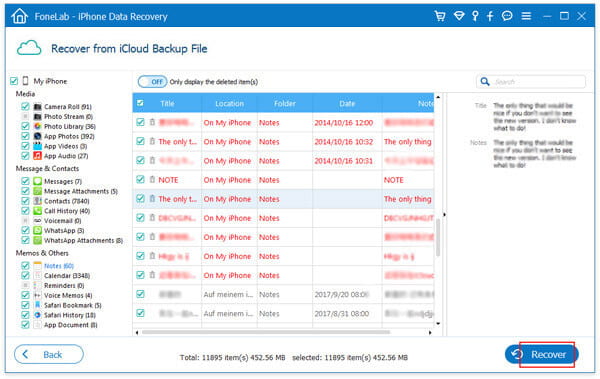 You may need: Facebook Cover Photos/Videos Maker to make Facebook cover perfect
Well, you can use the preview window to identify those files carefully. After choosing all deleted Facebook Notes, you can choose "Recover" to undelete them quickly.
Be aware that you should not save new Facebook Notes before the recovery. Otherwise, the possibility of successful recovery will be reduced. What's more you can try the similar methods to recover and extract iOS data from iTunes or iCloud backup files. There is no need to connect your iPhone to the computer. Once you sign into your Apple account, you can recover Facebook Notes easily as well.