3 Steps to Record Specific Window and Area on Computer
If you want to record a specific long-running window or screen on computer while using your computer for other things meanwhile, you can have the window recorder. Here is how it works to record a specific window on Windows and Mac computer.

When you want to capture screen on computer, there are many great tools that can make it. Additionally, thanks to the great recording software, the process of recording computer screen, including a particular window, is easier as well.
However, while you want to capture a particular window while using computer to handle other things with many windows running, it becomes a little hard to record the fixed window.
No worry, and here's what we will talk about recording a specific window on computer.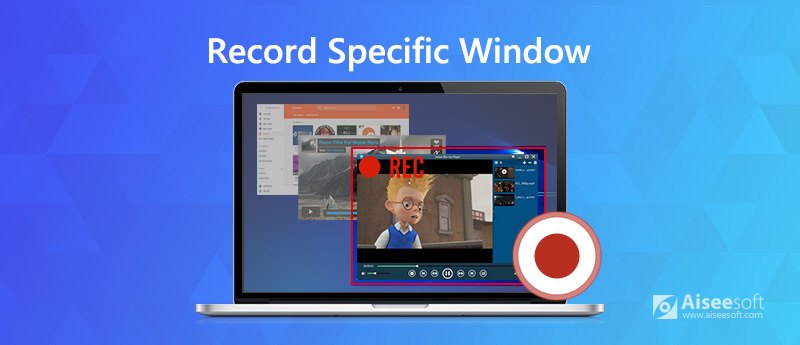 Part 1. Best Window Recorder for Windows and Mac Computer
To capture a specific window, you will need the professional window recorder software. Aiseesoft Screen Recorder is what you will need. It is the all-in-one screen recorder to capture anything what is happening on your computer.
Not only full-screen recording, it also lets you capture the selected area or window from your computer. Real-time editing while recording computer screen like draw, text, callout, etc.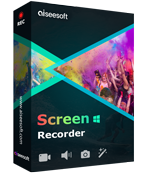 Downloads
Aiseesoft Screen Recorder - Window Recorder
Lock and record specific window recording even if you move the window.
Exclude the window or windows to keep what windows you want to keep.
Record webcam window and other windows with audio narration easily.
Set timer recording feature to record a window automatically.
In one word, it is the simple but powerful window recorder.
For how to record a window on computer, you need to jump the next part.
Part 2. 3 Steps to Record Particular Window
After choosing the best window recorder, you can follow the steps below to start capturing a specific window in 3 steps.
Step 1. Choose What Window You Want to Record
Free download Aiseesoft Screeen Recorder on your computer. This program is compatible with Windows 10/8/7 and Mac OS X 10.10 or above (macOS Big Sur included), and you can download what version you need.
Initiate the window, select Video Recorder.

In the main interface, click the drop-down option of Advanced Recorder to select Lock and record window.

In the pop-up window, you should select the preferred window from the drop-down option of Lock and record window.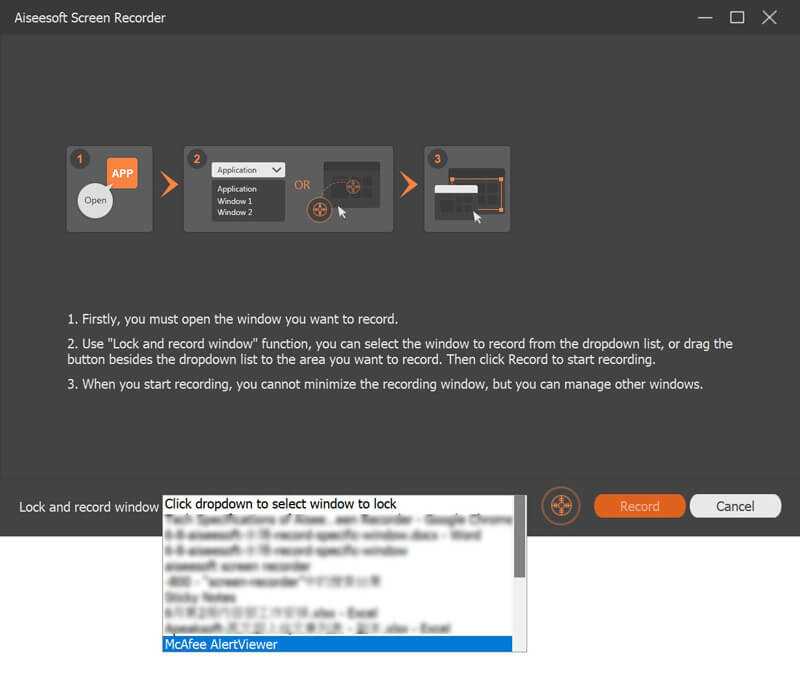 Note: Make sure the window you want to capture is enabled and then you can find it from the drop-down options.
Step 2. Start Recording Specific Window(s) with Editing Optionally
Here, after you choose the specific window, click Record next to it and it will start the record the window you picked up.
While recording, you can move the window and it will always capture the full window.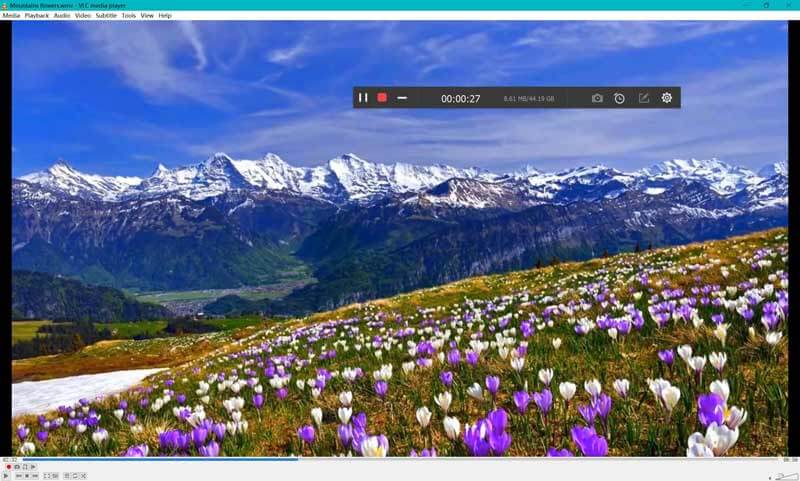 Note: While recording the specific window, you can do other things like run other windows, but do not close the specific window. Otherwise, it will not capture the window correctly.
Step 3. Export and Save Window Recording
After the recording process is done, just click the stop button to complete the window recording. Then you can preview the window recording and use the clip feature to cut down the unwanted parts from the video.
Click Save to export and save the window recording on your computer.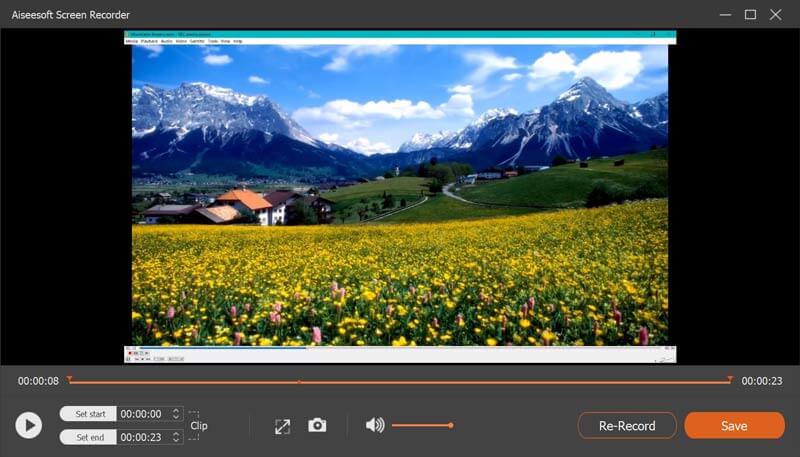 Note: If you have specific settings for the window recording, just click Settings icon above the microphone image in the main interface, and start to make the settings for the output format, mouse clicks, hotkeys, etc.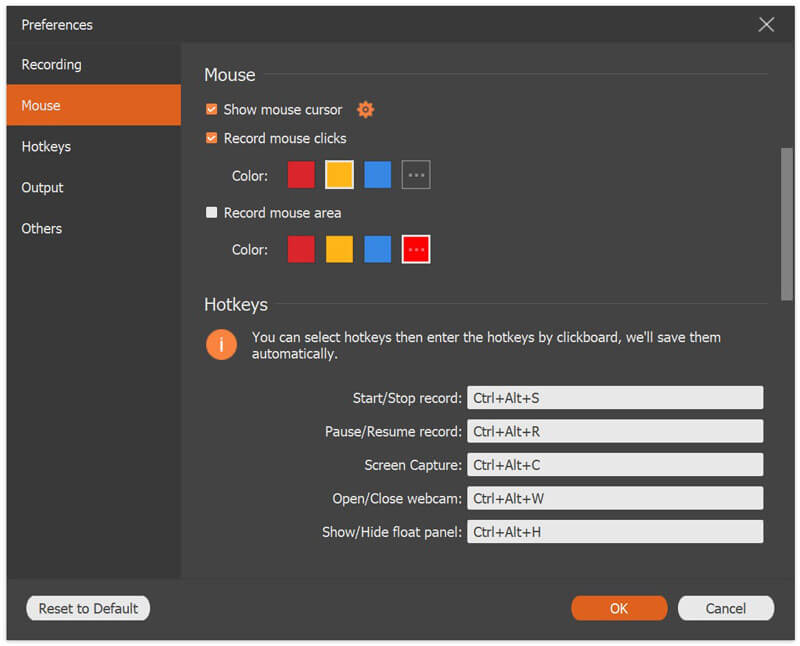 Part 3. FAQs of Recording a Specific Window
How to record your screen with audio on laptop?
For capturing your screen with audio, you should enable the audio recording. In the main interface of Aiseesoft Screen Recorder, toggle on the System Sound or/and Microphone, then you can record the specific window with audio.
Does Windows 10 have the built-in window recording software?
Yes, Windows 10 has the secret recorder. Xbox Game Bar has the screen recording feature, which you can record game up to 4 hours or 10 minutes' recording in the background. Besides, you can also use the game capture software to create a good experience of game recording.
Does this recorder support window record in the background?
Yes. For recording the specific window in the background, you just make the window run and not exit. Then you can open other programs on computer to handle other things.
Conclusion
To capture computer screen is easy can be done via many recorders. However, for recording the long-running specific window, you need find a great recording program. Aiseesoft Screen Reorder is the professional particular window recorder, which allows you to capture the specific window on Windows and Mac computer within 3 steps.
Now, it comes to your turn.
Have you any recommended window recording software?
Let me know by leaving your comments below.

Leave your comment and join our discussion