How to Fix Lagging in Bandicam When Recording
Bandicam is one of the popular screen recording programs, which allows you to record everything that happens on your screen. However, there are all sorts of problems in this screen recorder. Today we try to focus on the most common lag problem that a lot of users have reported over time.
Bandicam lagging is closely related to the recording settings and the performance of the computer. The recording is greatly affected by the following important factors, such as CPU, GPU, RAM, as well as the Bandicam settings, including video resolution, video size, FPS, video quality, etc. In this post, we will show you 6 ways to fix Bandicam lag for getting a smooth recording process.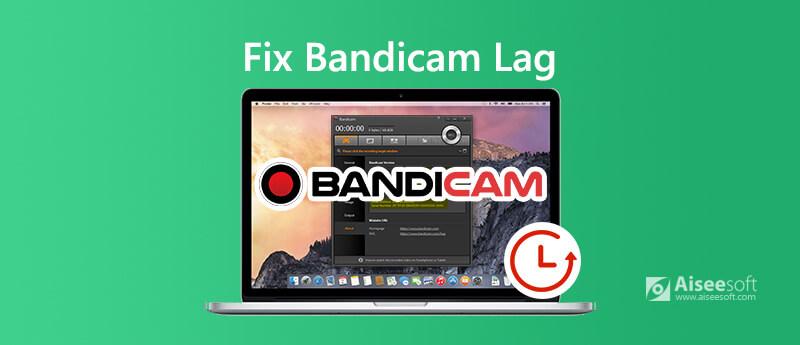 Part 1. How to Fix Bandicam Lag
When you use Bandicam to record videos, you might see the "bdcam.exe has stopped working" or "Failed to initialize codec" error message. To stop Bandicam lagging, you can try the solutions below:
1. Change the Bandicam Settings
If Bandicam lags or freezes while you start recording, you can adjust the Bandicam settings.
Reduce the video size from "Full Size" to "Half Size" to prevent the computer from slowing down.
Reduce the FPS from "30" to "15" for getting performance benefits.
Lower the video quality from 80 to 50to boost the performance.
Choose the "PCM" or "H264 (CPU)" video codecs.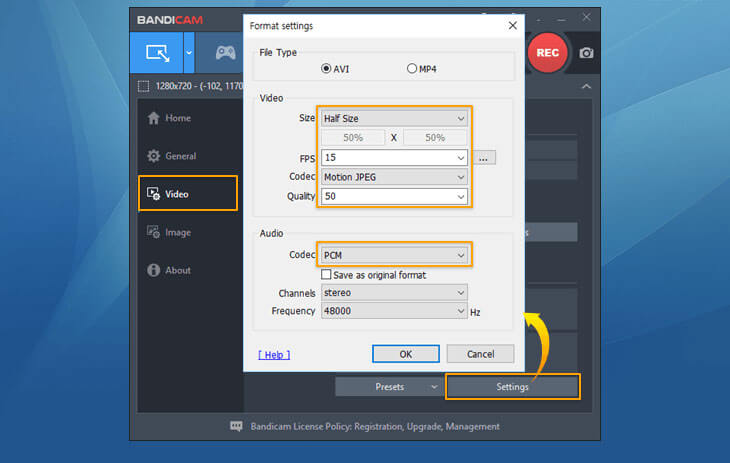 2. Plug Graphics Card into the Primary Slot on the Motherboard
If you put your graphics card into the secondary slot, you need to plug your graphics card into the primary graphics card slot.
3. Change the Recording Mode
If you use "Game Recording' mode, try "Screen Recording" mode.
If you use "Screen Recording" mode, try 'Game Recording" mode.

4. Disable the Secondary Sound Device
If you use the "Two Sound Mixing" option with USB headset, disable the "Two Sound Mixing" option. Even if you disable the "Secondary Sound Device", Bandicam can still record your microphone with "Stereo Mix" or "Volume Mixer (WASAPI)" of Windows.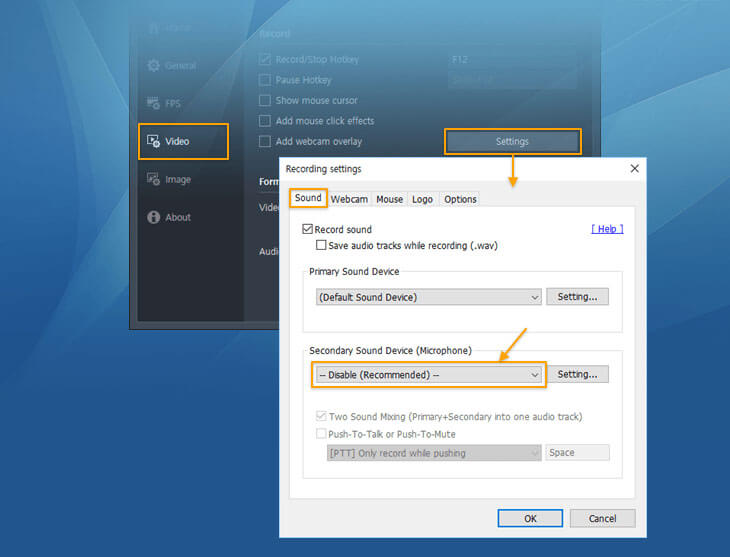 5. Upgrade the Hardware
You can upgrade your OS to Windows 8 or Windows 10 to reduce lag. Or upgrade your graphics card, CPU, and RAM to speed up and enhance the performance of Bandicam.
6. Reinstall Bandicam
If the above ways can't help you fix the lag problem, you can choose to uninstall Bandicam totally, and then download and reinstall the latest version of Bandicam. Download the latest version of Bandicam version from http://www.bandicam.com/downloads/.
Part 2. Best Alternative Option to Bandicam
If the Bandicam still freezes, stops or even crashes, you'd better to take a look at other options. If you want to have a smooth recording experience and raise your video quality, the best alternative recording service – Aiseesoft Screen Recorder you should try.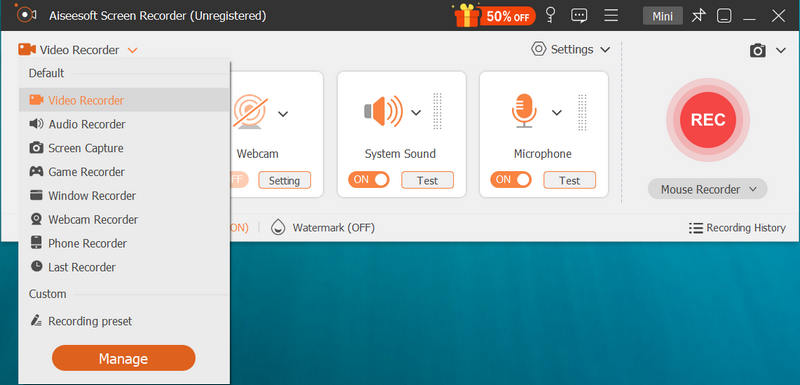 Aiseesoft Screen Recorder is a user-friendly screen recording tool on the market, which can record your screen activity, as well as sound from system sound, microphone or both smoothly. Furthermore, the software has various editing features that can perfect your videos effortlessly.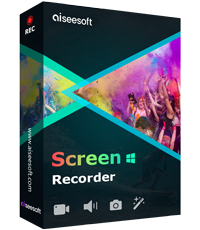 Downloads
Record your Windows & Mac screen without lag.
Capture 2D/3D games, like Minecraft, League of Legends, Overwatch, CS GO, etc.
Powerful editing features and output recording in MP4, MOV, FLV, MP3, M4A, etc.
Part 3. FAQs of Bandicam Lag Fix
1. Why Bandicam runs slowly on my computer?
Your computer's hardware is the most important factor for the Bandicam lag, such as CPU, GPU, RAM and more. Or the settings of Bandicam will slow down the performance of Bandicam, such as video resolution, FPS, video quality, plus more.
2. Can Bandicam record sound?
Bandicam can record all of the sound from computer system, as well as input from a microphone.
3. What can be recorded through Bandicam Screen Recorder?
You can rerecord various games, desktop screen, Windows programs, such as PowerPoint, Excel, etc., Internet TV streaming videos from YouTube, online music, and more.
4. Why my recorded video file is black?
It might be a problem with the video codec or your media player. You can choose the "Xvid' or "H264 (CPU)" video codec and try again.
5. How do I fix Bandicam audio not working?
You should check if the settings about audio recording are right in Bandicam. Just click on the Settings button to go to the Sound tab, and then set the Primary Sound Device as Default Sound Device. If the audio is still not recorded, you need to check Windows settings to fix the Bandicam audio not working problem.
6. Can Bandicam record videos on my Mac?
Actually, Bandicam is only available on Windows. So it is impossible to use Bandicam screen recorder to capture videos on your Mac. But you can try Bandicam alternatives for Mac to help you make the video recordings on Mac.
Above are the solutions to help you stop Bandicam lagging. If you still have the problem, you can send the video file to Bandicam's support team.

Leave your comment and join our discussion