Three Simplest Ways to Share Music between iPhones
"I get a new iPhone SE, and also keep my old iPhone 5s for mass music in it. Can I share music on my iPhone 5s with my new iPhone SE? I do not want to give up my favorite music in old iPhone?"
"I purchase lots of rock music from Apple music, and I want to share those songs with my friends. Is there any tool that can do that?"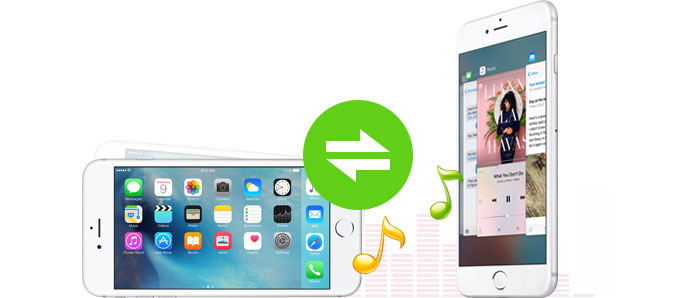 The above two questions are from Apple Discussion. As the closure of iOS system, iPhone users suffer a lot to share music files between iOS devices (iPhone, iPad and iPod) like the above two users. But it is still possible to share music files between iPhones. In this article, we will share you three ways to share iPhone music with another iPhone.
Solution one: Share music on iPhone with iTunes Home Sharing
If you use iTunes Hoem Sharing (iTunes Home Sharing does not work?) to share music between iPhones, what you need to make sure is that iPhones with before iOS 8.4 are on the same Wi-Fi network. And follow the step-by-step guide to get iPhone to iPhone sharing with iTunes.
Step 1 On your iPhone, go to "Settings" > "Music" > scroll down to find "Home Sharing".
Step 2 Log in your Apple ID and password and hit "Done", and repeat the process for all the music files you want to share with another iPhone.
Step 3 Open the Music app on another iPhone you also want to listen to the music files.
Step 4 If you use Apple music, tab "More" > "Shared" > hit the library you want to listen to. If you do not have Apple music on another iPhone, tab "My Music" > "Songs" or "Albums" and select "Home Sharing".
This way will take minutes to copy music from iPhone to another iPhone, but not stream, which is what you should keep in mind. iTunes Home Sharing also gets you share iTunes videos free.
Solution two: Send music from iPhone to another iPhone with AirDrop
Another feature for iPhone users is AirDrop, which functions similarly as Bluetooth. Different from iTunes Home Sharing, this method demands you to get iPhones with Bluetooth and Wi-Fi on, and Apple Music running iOS 8.4 or later, and iPhone with iOS 7 or later. Version is limited as below:
iPhone 5 or later
iPad Pro, iPad (4th generation) or later, iPad mini or later, iPod touch (5th generation) or later.
Mac with OS X Yosemite or later
Step 1 On your iPhone, swipe from bottom to up to turn on "AirDrop", and choose "Everyone".
Step 2 Launch Apple Music, hit the new tab and find the songs that you want to share.
Step 3 Tap "More" on the right bottom to select "Share Song…", where you will be given various ways like Airdrop, Message, Facebook, Mail, Twitter, Copy Link and More to send your music, and you need to choose "AirDrop" to send music from iPhone to iPhone.
Apart from music, you could also share contacts, photos, and more. In this way, you could get free music on iPhone from your old iPhone.
Solution three: Transfer music from iPhone to iPhone with Music Share
Besides the above iPhone sharing apps to move music, another easy to use music sharing utility you cannot miss is Music Share. This app enables you to share music between any iPhones, iPads and iPods. More than a file sharing between iPhone family, it also lets you transfer music between iPhone, iPad, iPod and PC/Mac. Now free download this app to your Windows or Mac.
Step 1 Launch this software on your PC/Mac meanwhile connect your two iPhones to PC/Mac.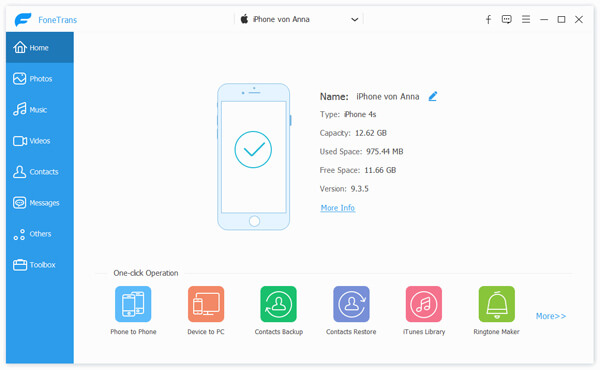 Step 2 Click "Media" > "Music" to show and choose music file you want to share.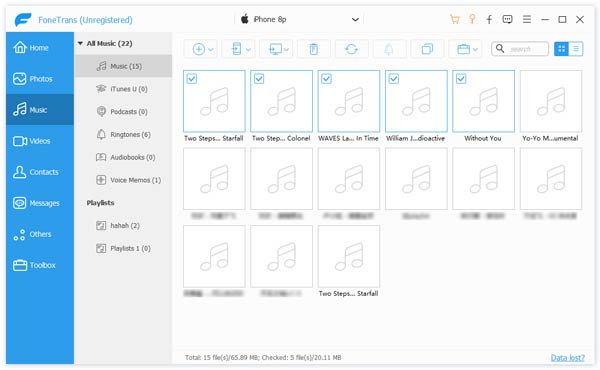 Step 3 Click "Export" > "Export to XX iPhone" to share music between these two iPhones.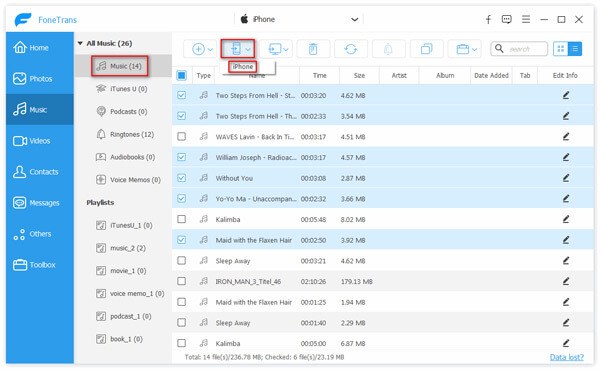 In this way, you could also choose "Export to iTunes" to transfer iPhone music to iTunes. Similarly, you can select contacts to move contacts to PC/Mac for backup.
Another features you cannot miss from this app:
1. This iPhone sharing app enables you to transfer music from PC/Mac to iPhone, and convert the music file format to be compatible with iPhone automatically, so are videos.
2. It also lets you transfer other app data (contacts, photos, and more) among iOS devices or between iOS device and PC/Mac, so that you can erase music from iPod for more space for new songs imported.
3. not only iPhones, thsi softwar also supports iPod and iPad. You can easily share music between iPhone and iPod.
More efficient ways are updated here for sharing music between iPhones.
FAQs about sharing music between iPhones
Can I send music through AirDrop?
Yes. If you have subscribed Apple Music, you can send music using AirDrop to people who have subscribed Apple Music too. Just select the song in Apple Music and tap Share Song, and tap the receiver to share with AirDrop.
How do I share music with family sharing?
On your iPhone, tap Settings > [your name] > Family Sharing. If you are using iOS 10.2 or earlier, tap Settings > iCloud > Family. Under Shared Features, you can tap Purchase Sharing. You need to enable Share My Purchases and make sure your information is correct.
How do I share an iTunes playlist with another phone?
Find a song in Apple Music, and tap the three dots button. Then tap Share to share iTunes playlist to friends through Messages, Mail, Twitter, Facebook or using AirDrop.