Top 10 Best Free Movie APPs for Android
Install one movie app on smart phone to watch movies is the good way to have a rest during your spare time. Here are the top 10 free movies apps for Android and iPhone, which has been tested and gained thousands of five-star comments already. If you have no idea which free movie app to choose, you can look through the following Android and iPhone movie apps overviews, which may help you to figure out their main features.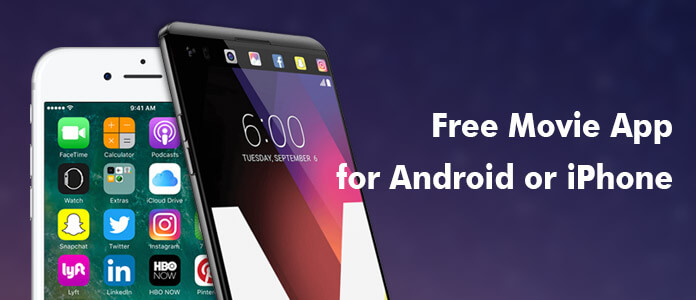 Part 1: Top 10 Free Movie APPs for Android /iPhone
These free movie apps for Android and iPhone offer high quality movie sources and high resolution displaying. And you can dig out more features with the following brief rundowns of every free movie app for Android or iOS.
You will also like reading: Trim/Crop/Combine and Edit Movie.
CinemaBox
Platform: Android/iPhone
CinemaBox is the movie-streaming app for Android and iPhone tablets of great renown. You can call it as PlayBox HD, which is its easier name. As the best movie app free for Android and iOS phones, CinemaBox offers many powerful strong supports. And then you can improve your movie watching experience. For instance, you can enjoy offline mode, subtitle support, kid's mode, Chrome Cast support and many other features to cover your personalize requirements towards movie watching. Though CinemaBox is not available in Google Play and iTunes, you can get it on other downloading sites.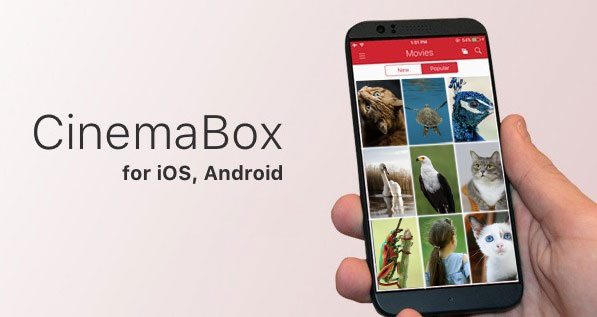 MegaBox HD
Platform: Android
MegaBox HD is the small size free movie app for Android tablets, with 1.8 MB only. And users can stream movies on Android phones with two different quality of 360p and 720p. MegaBox HD offers wide collections of movies over 60,000 titles. Therefore, you are able to find most movies within MegaBox HD Free Android movie app. If you fail to run MegaBox HD, check whether there are blocking websites stop because of commercial ads.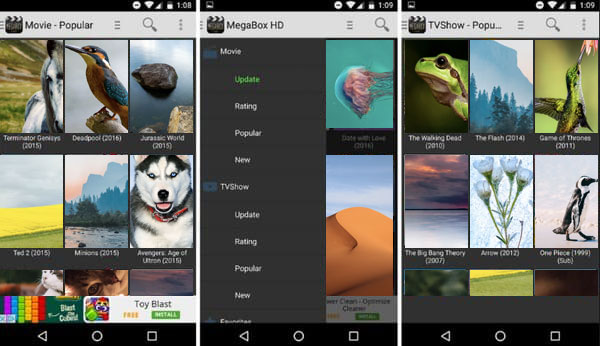 ViewSter
Platform: Android/ iPhone
If you are the person who loves to view anime shows, ViewSter is your first choice. There are numerous collections of anime videos over the Internet. And you can enjoy the line content for free, in the free movie app for iOS and Android phones. Moreover, Viewster does not require users to register forcibly, so everyone can access to information directly. ViewSter contains more than movies purely, but also trailers, movies news, bios and etc.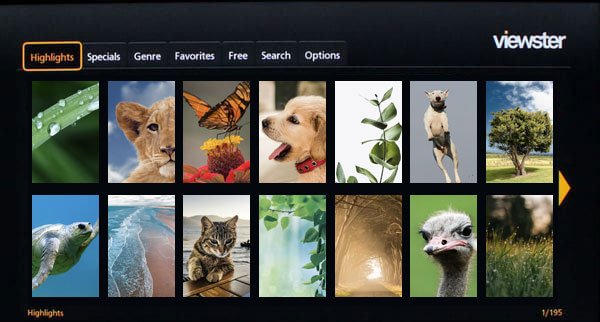 Flipps HD
Platform: Android/ iPhone
Flipps HD is the free movie app works on Android, iPhone and your TV. In another word, you can stream live streaming videos on TV and phones simultaneously, no delay and both of videos are in high definition. Furthermore, Flipps HD allows users to download movies for free as well. Fortunately, Flipps HD is one of the available free movie apps for Android phones at present.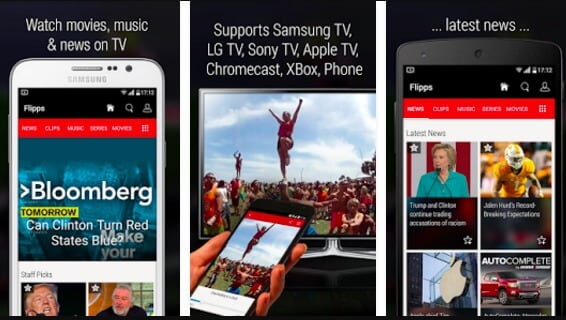 ShowBox
Platform: Android
ShowBox is the free Android movie app, which allows users to stream videos from third party sites without limitations. And ShowBox supports users to download movies in the content and then watch without Internet. Thus, if you need to spend long time on the train, download some movies from the free movie app under Wi-Fi in advance, and then enjoy movies offline, with HD mode support as well.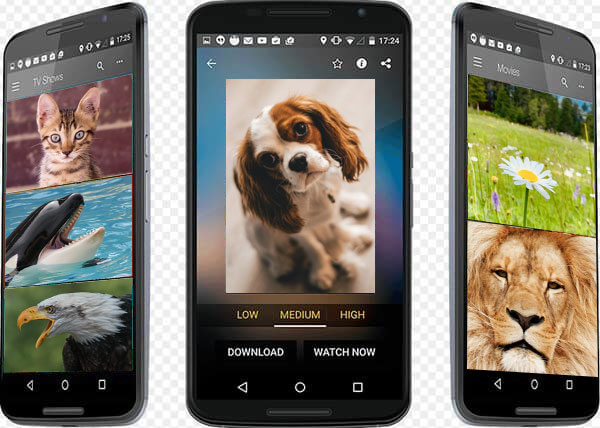 Bobby Movie Box
Platform: iOS
Bobby Movie Box is the free program for you to access HD movies on iPhone, with the support of fluent and modern UI. Because of the frequently update, Bobby Movie Box enables users to watch new released videos and fixed bugs in time. You can download the free movie app for iPhone from its official site, or to access it from App Store without any cost.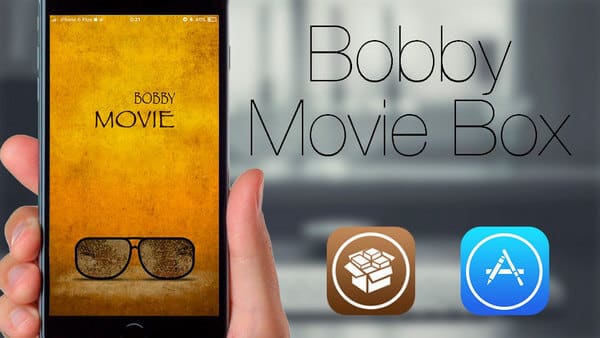 Tubi TV
Platform: Android
With over 1 million users from Google Play, and more than 40,000 titles collected, Tubi TV is your top free movie app for Android tablet. With the large amount of video collections, Tubi TV also separates categories for users to choose easier, like Kong Fu, Comedy, Drama and more. Moreover, Hollywood movies and TV shows are contained as well.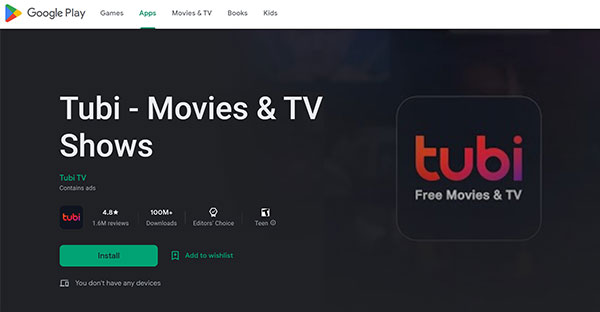 Crackle
Platform: Android/ iOS
Crackle is the free movie app on iPhone and Android tablets, with online streaming videos supported. There are also numerous contents offers, though you cannot download and store movies in Crackle at present. But you can still get many features to search and play movies on Android and iOS in free way.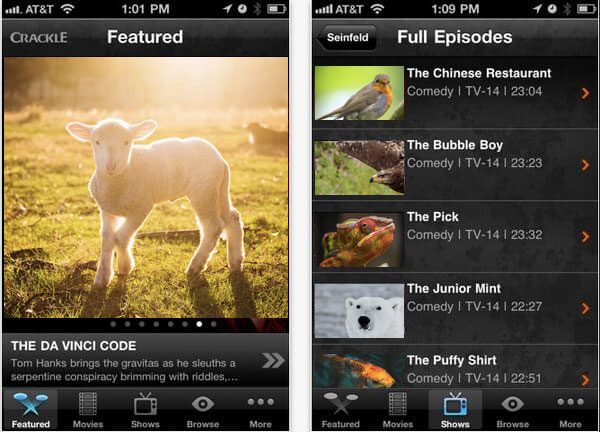 Terrarium TV
Platform: Android
Different from the other free movie apps for Android like ShowBox, Terrarium TV does not contain movie sources directly. It is more like the platform for users to locate certain category of movies, TV shows and more. You can enter the URL and stream movies online for free on Android, as there are some specific search algorithms built-in. In addition, Terrarium TV supports offline mode as well.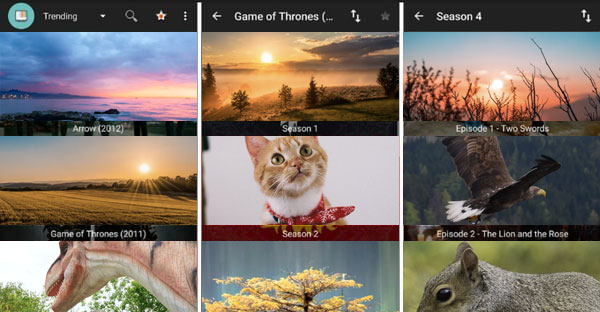 YouTube
Platform: Android
YouTube is the video-sharing platform that almost everyone knows. You can install YouTube app on Android for free and bring it all the way, with Internet connection stable. There is no doubt that YouTube offers wide selections of video sources and everyone is able to access them. However, no offline mode can you get within YouTube free movie app on Android.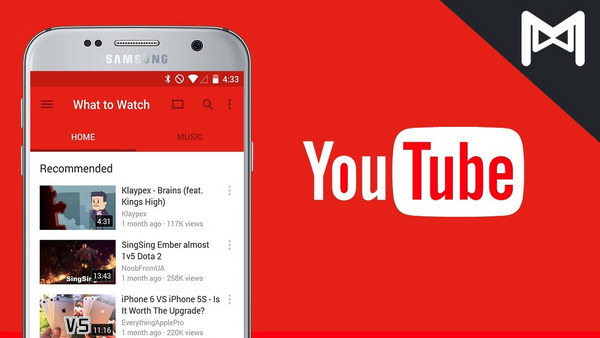 Part 2: Recommendation: Best Free Movie APP on PC/Mac
If you wanna enjoy free movies on desktop, then Free Media Player is your first choice, to be the free movie app on PC or Mac computers. You can enjoy video, audio and movie files on computer smoothly, with lossless effects equipped, including 4K/ HD videos. The Free Media Player covers most media formats and allow users to play with. In addition, the 3D video playback can bring your immersive experience. In a word, Free Media Player is the powerful tool, to build the home theater with original video quality kept on Windows and Mac computers.
Summary
The above free movie apps for Android or iPhone have shown their unique superiorities and disadvantages. No additional payment required, and some movie apps even allow you to download and watch movies offline. You can read and choose one free movie app for further video watching on iPhone or Android phones.