5 Best GIF Apps for Android Phone and Tablet to Make Funny GIFs
Nowadays, high-tech has changed many of our life ways. We are used to send some GIFs to our friends and relatives when we chat with them usually, or share GIF animations to social media to get some pleasure. We can also use the keyboard of Android phone to search or download GIFs, which means it is possible to use new created GIFs. What about an idea of making our own GIF files? The article introduces the best GIF App for Android to create GIF animations. Just read the article and find the methods.

GIF App for Android
Part 1. The Best GIF App Alternative to Convert Video to GIF
If you are looking for the best GIF Apps for Android alternative, Aiseesoft Video to GIF Converter is the recommended program to convert video to GIF on both Windows and Mac. It is 100% free and safe to turn video into GIF in a high quality and fast speed.
1. Supports multiple video formats including MP4, AVI, MOV, WMV, FLV, M4V, etc.
2. Adjust video setting for GIF options, including encoder, resolution to edit output profile settings and more.
3. Convert video into GIF files without internet limitation with a fast speed and high quality of the output.
4. Make watermarks, texts and other information for the source video before converting video to GIF.
5. Batch conversion features for multiple video files to GIF conversion at the same time.
6. Adjust brightness, contrast, saturation, hue and other settings.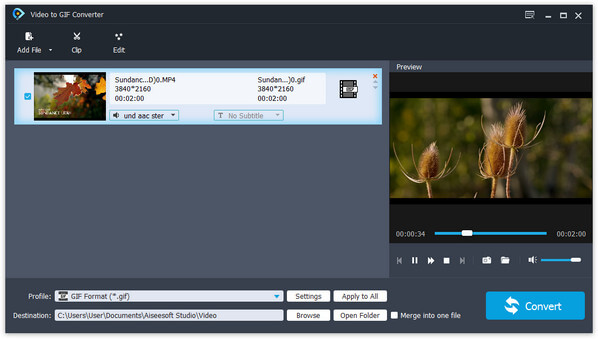 Part 2. The Top 5 of GIF App to Convert Video to GIF
The article also recommends another 5 free Android GIF Apps to make GIF files on smartphone directly. If you are a lover, you can have more choices to get a desired animated GIF.
1. Giphy Cam
Giphy Cam is a really amazing Gif App for Android, which takes a few taps to create GIF and share it across social media in a few seconds. You can see the image with some tools you are capturing by your camera in the upper of the screen. And it is a start red button to record a Gif in the middle of the screen.
Features for Android GIF App
1. A good GIF App both for Android and IOS devices.
2. Works with videos, photos, GIFs and Live Photos.
3. Fresh Filters added weekly.
4. Use rad effects from 3D to VHS.
5. Numerous tools during making a GIF, such as stickers, filters, frames and text options.
6. Share it directly with any other Apps or to your device with few seconds.
2. Tumblr's Built-In GIF Maker
Tumblr is one of the most popular micro blogging platforms which has many visual contents that users post photos, video or GIF continuously. Tumblr's Built-In GIF Maker is Tumblr's own built-in GIF creator tool which supports IOS or Android. It can save lots of time to get rid of using third-party tools to upload the GIF again to Tumblr, if you want to share it onto Tumblr.
Features for Android GIF App
1. A good GIF App supports Android and IOS devices.
2. Share directly onto Tumblr.
3. Convert burst photos and videos to the GIF format platform possible.
4. Trim the clips to speed up or loop to slow down the speed before posting.
5. Download videos from Tumblr to turn into GIFs to get rid of many complicated steps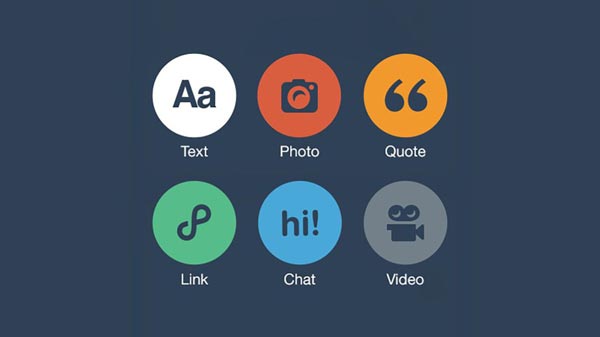 3. GIF Droid
The home interface of the GIF App has three clear options: Select Video, Record Video and View Created GIFs. It is easy for you to understand how to operate the GIF App. For example, if you want to turn a video that has made by other camera app, click the first option-Select Video. If you want to shoot a video by GIF Droid, choose the second option-Record Video. The last option is for you to preview the GIF that has made and do some adjust if you do not satisfy the original one.
Features for GIF App for Android:
1. Edit GIF Preference including how many setting frames per second, delay per second of the Gif, width of the GIF Image and height of the GIF Image;
2. Choose the specific video interval;
3. Choose pre-defined frames to create a perfect GIF image;
4. Share GIF animation directly onto social media.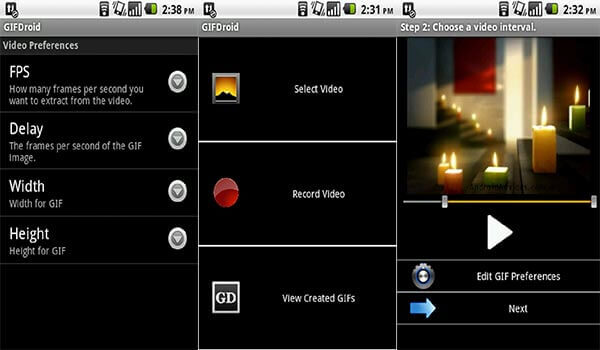 4. GIF Maker
GIF Maker is a GIF App for Android, which creates GIF files with few efforts. You can shoot a video to create a GIF or edit a video that download from social media by using GIF Maker.
The GIF App has a simple home interface just like the following shoot screen.
Features for Android GIF Maker:
Has a simple home interface
2. Set a start and an end of the video to make a GIF.
3. At the upper of the interface, you can change the data of scale, fps and interval to meet your needs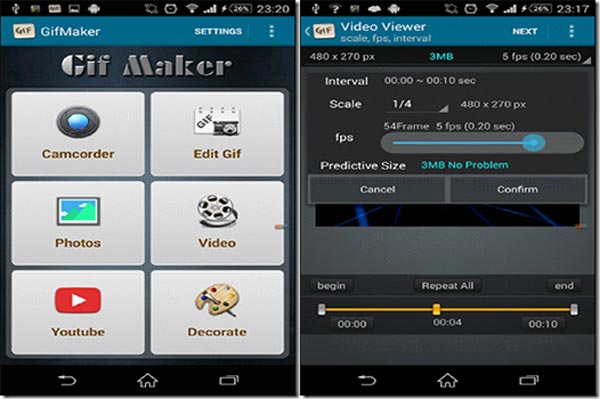 5. GIF Camera
Another GIF App for Android is GIF Camera, which will let you make animations directly from the camera. It is smart enough and easy for you to create GIFs. The home interface of GIF Camera is simple and clear. If you want to shoot a GIF, click Make Gif option. It will open your camera and tap the red button to record a video. After finished, it will show a preview to you to check whether the video is ok or not.
Features for GIF Camera for Android:
1. Record videos once processed
2. Share GIFs directly where you want to
3. Automatically save your GIFs and delete unwanted GIFs in a file easily
4. Find other interesting GIFs created by other users in Funny Gifs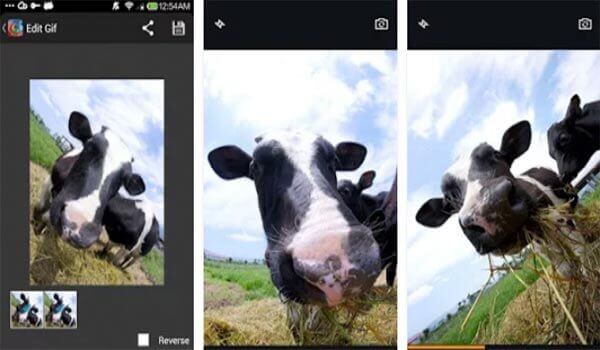 Conclusion
GIF is a popular lossless format for image files that supports both animated and static images in social media. You can do your favor to create what you want to express in GIFs by some GIF Apps. Here we recommend these good-using GIF Apps for you. If you have any questions you would like to contribute, please share your feedback in our comments.