Top 10 Free Messenger for Android Phone and Tablet
Nowadays, less and less people would use the traditional text message to contact friends and family. They would like to use free messaging app for instant messaging, sharing photos and group chats. However, more and more messenger apps released every day, you may like to know which one would be the most popular one. Here you can check the list below and find one you can use to communicate with your friends through Android devices.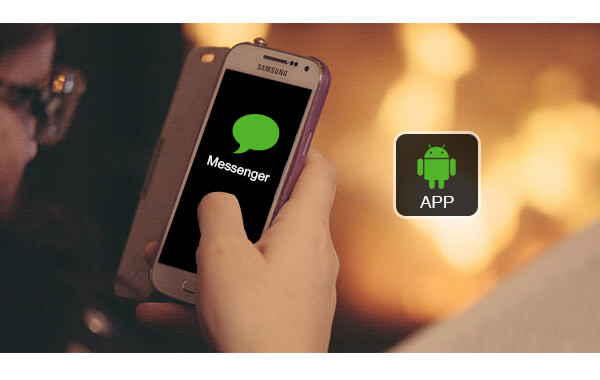 Messenger (Facebook Messenger)

(Price: Free)
When talking about Messenger, most of the people would refer it to Facebook messenger app which can be used to communicate with your family and friends on Facebook and with your phone contacts. Facebook Messenger for Android supports group chatting, photos and videos sharing, conversation keeping when using other apps and free calls with Wi-Fi. If you have lots of friends on Facebook, Messenger would be your better choice to use.
You will also like reading: Facebook Messenger Alternatives.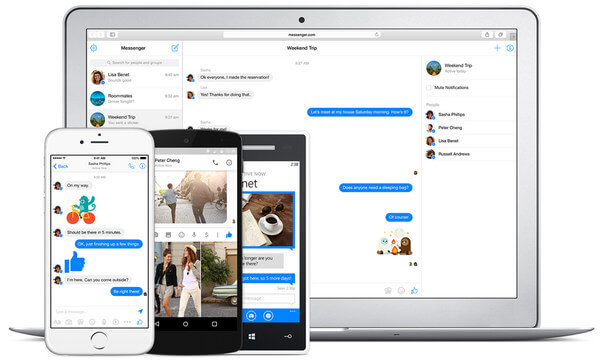 LINE

(Price: Free with in-app purchases)
LINE messenger is a mobile application that enables you to message and call and video call your friends and family. With LINE, you can send free messages one-on-one or by group anytime and anywhere. Free voice and video calls is also available. The most special feature would be that it offers more than 10,000 stickers and emoticons to make your chats funnier. Moreover, there would be many official accounts of popular artists and brands which you can follow to get latest news and special coupons from them.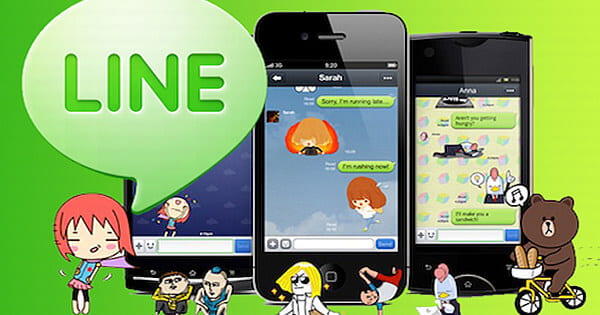 Hangouts

(Price: Free)
Hangouts is a free messenger apk developed by Google. It has all the basic function of the messenger app like message contacts, free video or voice calls and personal or group conversation. Google Hangouts also has emojis, stickers and can let you share things like gifs and your location to your friends. This messenger can also let you check who is available on Facebook Messenger and who is active on Facebook. Since Android system is also developed by Google, so they may know users' need better than other messengers in some aspects.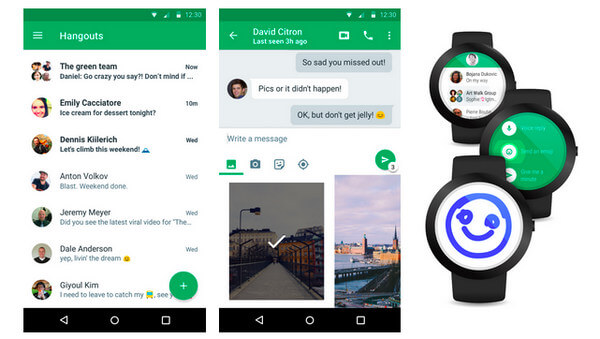 BBM (BlackBerry Messenger)

(Price: Free with in-app purchases)
BBM is represented as BlackBerry Messenger with various messenger application functions. Besides, it also adds some new functions that may not available in other messenger apps such as setting a timer to choose how long your messages and photos can be viewed by your contacts. BBM also set up the BBM channel concept where you can join conversations happening right between people, brands and communities. Or you can also create a new channel to share your ideas and thoughts. It is more like LINE's official accounts.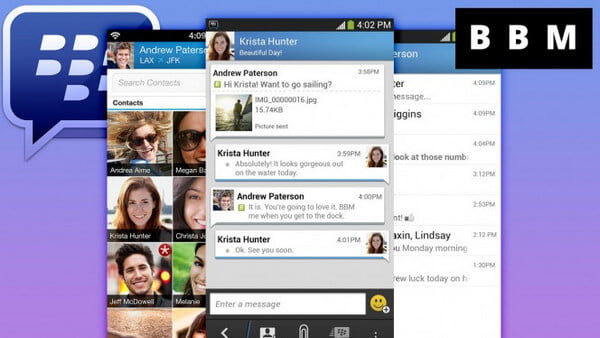 Kik

(Price: Free with in-app purchases)
Kik messenger lets you connect with friends and groups with chat. It is no need to bind with phone numbers. You can share pictures, videos, gifs, games and more with Kik and meet new friends with similar interests. Kik messenger has a Bot Shop which is like communities. It has categories with New and Noteworthy, Entertainment, Fashion & Beauty, Games and Lifestyle. You can join any Bots you interest and even to build your own Bot.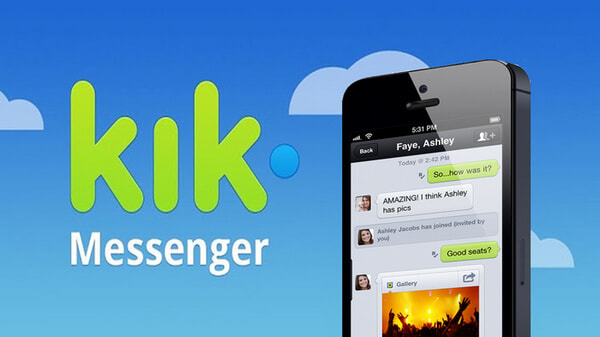 Viber Messenger

(Price: Free with in-app purchases)
Viber for Android lets you make free messages and calls from any Android device, including tablets. This messenger app can support group messaging with up to 100 friends. Viber also offers lots of awesome stickers featuring their brand new characters. Viber Messenger also has public accounts which can let you chat with your interested businesses and brands and follow their account to get exclusive contents they share. You can also hide specific chats from your messaging screen and access them later.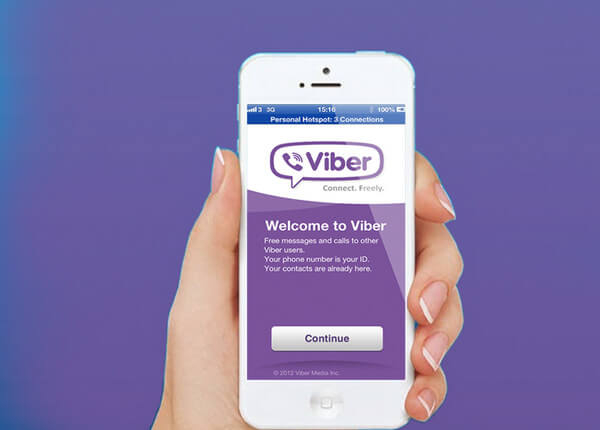 WhatsApp Messenger

(Price: Free with in-app purchases)
WhatsApp Messenger is also owned by Facebook. It offers free voice and video calls with your friends and family even they're in other country. It marks its security as an important feature as it is said to use end-to-end encryption technology which makes your messages and calls only you and the contact you're communicating with can read or listen to them. This Android messenger can support sending PDFs, documents, spreadsheets, slideshows and more with up to 100MB.
You will also like reading: Alternatives to WhatsApp Messenger.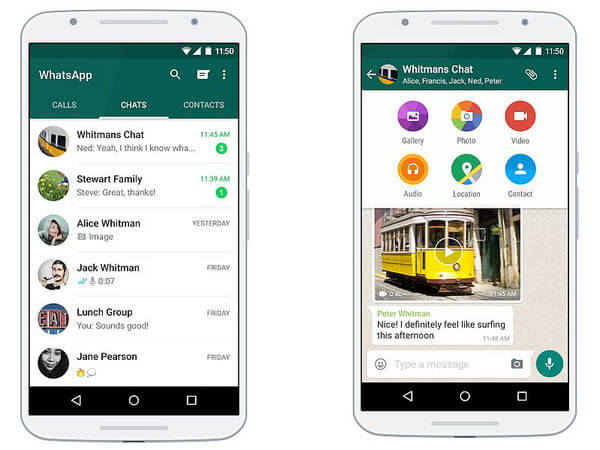 WeChat

(Price: Free with in-app purchases)
WeChat is developed by a Chinese company named Tencent which started developing QQ in the beginning of its business. WeChat is the most popular messenger in China and as Chinese people living around the world, WeChat become more and more famous in the last few years in other countries. From the beginning, it may have lots of features similar to other messenger apps, like send files via WeChat, launch a video call, etc.. However, as the growing up of the number of users, it developed more and more special features like "Friend Radar", "People Nearby" and "Shake" which are used to meet strangers.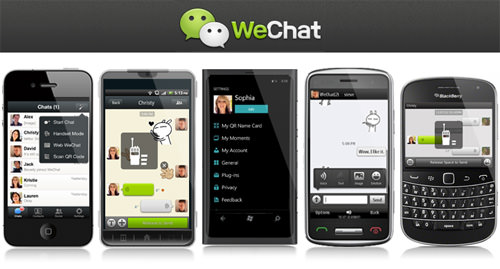 Skype
(Price: Free)
Most of the people use Skype as video calls application or video meeting software rather than instant messenger. However, it did has all the basic function as a messenger app. Skype is more widely used around business people rather than friends and family members as it has features like screen sharing with other person or a group of people in the video call. However, it is still used by common communication especially for video and voice calls for its stability.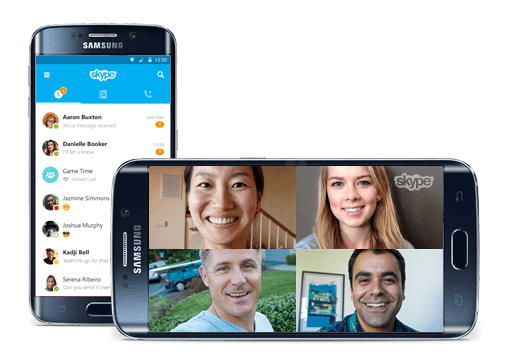 Signal Private Messenger

(Price: Free)
Signal Private Messenger may be used by those who care their messages more secure and private. It is developed by Edward Snowden in 2015 and keeps its users away from the prying eyes of various governments. It is also said it will not access any of your communication and store your data through its server. So you can try to use this free messenger on your Android phone or tablet if you care more about your privacy.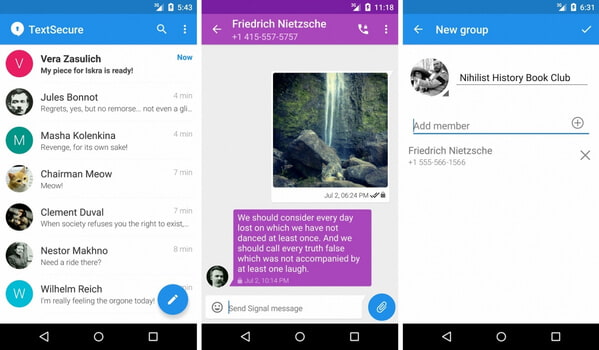 There are more Android messengers which may have specific feature to meet different needs of people. You can also check them and find some fun in those messengers, such as Chikka messenger which is a Philippine messenger, imo messenger, etc.
Extended Reading
How to recover free calls and messages from android messenger
As more and more people using messenger as daily communication way, there would lots of important data in those messenger apps. If you accidently lost or delete them from your Android phone, what can you do? Then you can use the professional Android Data Recovery to help you recover data from your messengers with ease. Check the following tutorial to retrieve your messenger data easily.
Step 1 Install this Android Data Recovery and connect with your Android phone.
Step 2 Scan your messenger files from your Android files, like WhatsApp and click "Next" to Scan.
Step 3 Click "Recover" button to recover messages on messenger. You can also get back chat history, attachments like images and videos through this app.
For detailed steps, you can read this article: https://www.aiseesoft.com/resource/how-to-recover-whatsapp-messages-from-android.html.