Best Projector App for Android - Connect Mobile Phone to Projector
Wireless projectors have completely changed the way we present and share information. No cable needed, you can easily interact with listeners through air. More importantly, the mobile projector remote apps are another addition to the long list of technological advances in the realm of visual content. It helps you lose the compatible machine, and simply brings projection management to your fingertips.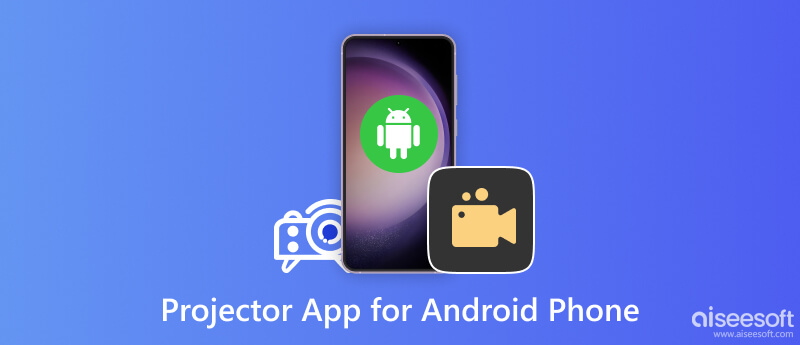 Projector apps are mostly multi-functional, they do more than just change the slides and brighten the display. In case you have not come close to projector app or looking for a useful one, we have collected several best projector apps for Android phone, and showed you how to connect Android phone to a projector. Hope you can get what you expect.
You will also like reading: How to Hide Apps on iPhone and Android.
Part 1. Top 8 project app for Android phone
Part 2. How to use android phone as a projector
After learning about all Android phone projector apps above, how to connect Android to one projector and use it as a remote? The fact is, once you choose the proper projector app, it can be quite easy to present content on your Android phone. Here I would like to take Epson iProjection app as an example, and show you how to use an projector app for Android within simple steps.

Step 1 Connect your mobile device to the projector's network.
Step 2 Launch the app and select the connected projector.
Step 3 Select the web page, document or photo you'd like to project, and you're ready to go!
Recommendation: Best Android manager tool
In this article, we mainly introduced top 8 best projector apps for Android phone, and showed how to connect Android to projetor. Still have more questions about Android projector app? Feel free to leave your comments down below.
Don't miss: Best Android Backup App.