5 ScreenFlow Alternatives for Windows to Record Your Screen
Is ScreenFlow only available for Mac? Can I use it on Windows? Or is there an alternative to ScreenFlow on Windows?
It is the most common thing for us to record computer screen. Screen recording enables us to make video tutorials, save online classes, record live streaming videos, get video chats, and so on to local disc for future watching.
When it comes to the best screen recorder software, you will not miss ScreenFlow. ScreenFlow is one of the most well-known screen recording applications, which is a Mac-exclusive program. That's to say, ScreenFlow is only available for Mac.
If you want to find a reliable program to record your screen, this article is prepared for you, listing top 5 best screen recorder alternatives to ScreenFlow for Windows.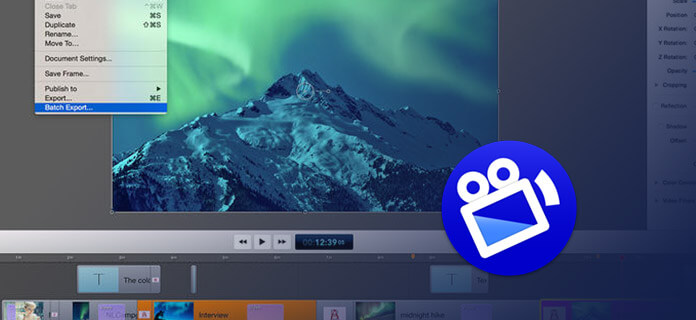 Part 1. Best ScreenFlow for Windows – Aiseesoft Screen Recorder
Aiseesoft Screen Recorder, with no doubt, is the should be a best choice of ScreenFlow for Windows. Aside from the intuitive interface, it also has many powerful functions. With this screen recording software, you are able to record video/audio with ease.
You can record any region on the screen. For different user needs, this PC version of ScreenFlow also enables you to choose the input (system, microphone or both), add webcam and choose a specific format (MP4, WMV, WMA, MP3, M4A, AAC, etc.) for the recording.
Screen Recorder
For Mac
The best ScreenFlow for Windows tool to record streaming audio and video on Windows computer.
Record streaming video/audio, online video/audio, microphone voice.
Record screen video with high quality.
Advanced settings for audio recording.
Step 1 Install Screen Recorder
Install and launch this ScreenFlow for Windows on your computer. There are two options for recording, "Screen Recorder" as well as "Audio Recorder". And here, we take "Screen Recorder" as the example.

Step 2 Prepare on-screen activity
Prepare what you want to record. If you want to record the video with high quality, you should adjust the video quality from "Settings".
Step 3 Choose audio recording way
For better video recording, you'd better turn off the microphone as the surrounding noise will affect the recording quality while keeping the system audio on.

Step 4 Record the screen with this ScreenFlow for Windows
Begin to click the red "REC" button and record the screen with this ScreenFlow for Windows. At more user experience, you can use the hotkey F10 to start/stop capturing, F9 to pause/resume capturing and F8 to take a screenshot.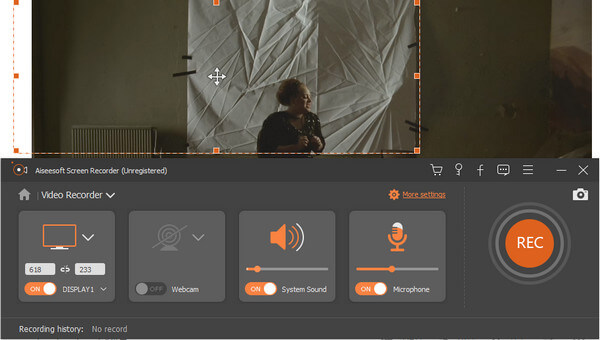 Part 2. Other ScreenFlow Alternatives for Windows You can Try
1. Camtasia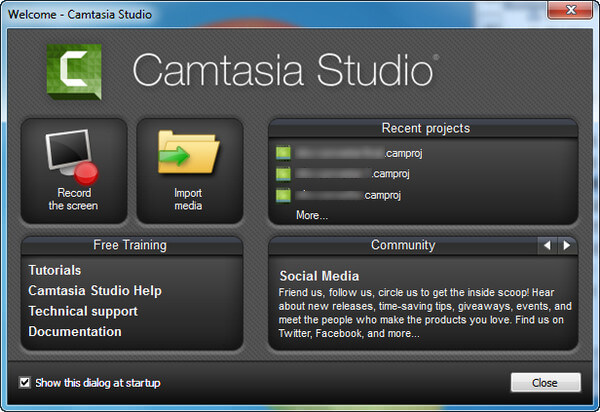 As a professional screen recording tool, Camtasia is another useful ScreenFlow for Windows. This tool enables you to record any region on your PC screen. You are able to add your webcam in the recording process. In addition, you can edit the recordings separately after the recorder load the video, system sound, microphone sound, cursor onto their own tracks. Then, you can export the recording in the format like MP4, MOV, AVI, etc. This ScreenFlow is very useful, and it may be a little expensive for beginners for screen recording, which costs $299 for single use and $149.5 for each update.
2. CamStudio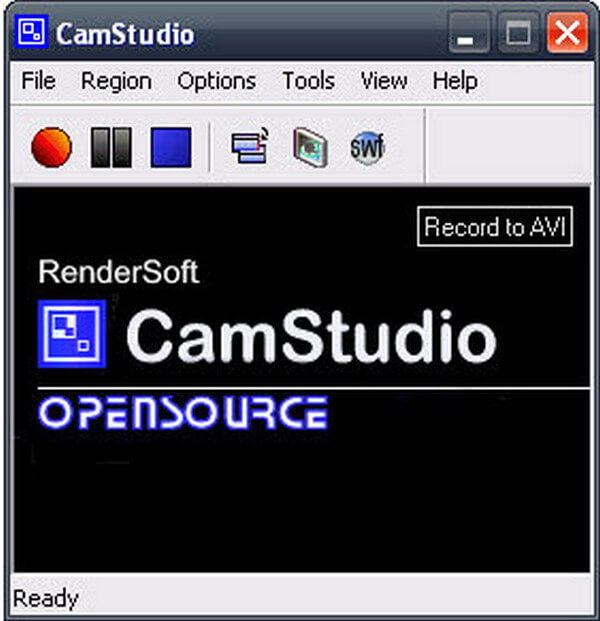 Also as a great ScreenFlow for Windows, CamStudio is a free and useful screen recorder for Windows PC. This screen recording tool is able to record any region on the screen with audio captured at the same time. When you prepare to record the on-screen activities, you are able to personalize the screencast quality based on your needs. After you are done with capturing, the recording you make will be saved in AVI format. In addition, you are able to use its default SWF Producer to convert AVI recordings to SWF videos.
3. Ezvid Video Maker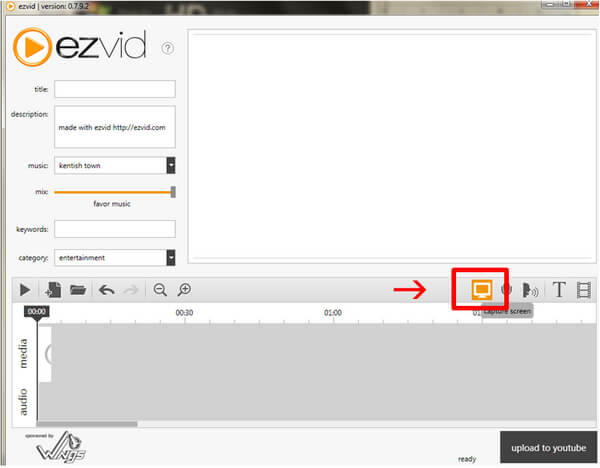 Ezvid Video Maker is an excellent ScreenFlow for Windows recording tool. Just within several clicks, you are able to easily record the screen and make your own video with high resolution. This ScreenFlow for Windows enables you to draw on the screen during the recording. And it also supports recording specific region. You are able to add title, keywords, description and other meta information to your recordings. This ScreenFlow allows you to make slides with the capturing of your recording. Meanwhile, Ezvid is also a free webcam recorder, which means that you can use it to record online chats easily. However, when you finish recording, this tool only allows you to share your video on YouTube. And it has less customizable settings for recording.
4. Screenpresso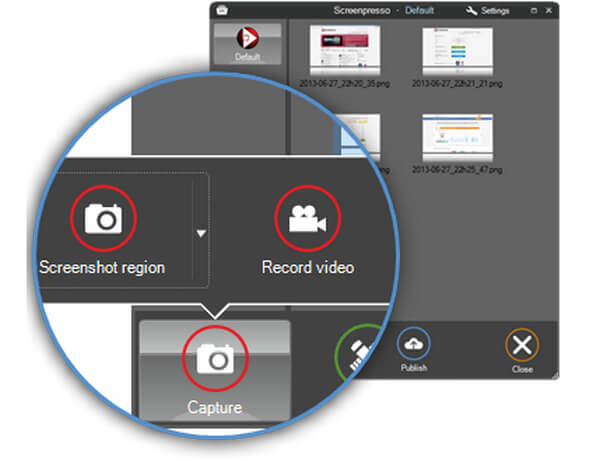 Screenpresso, another feasible ScreenFlow for Windows, is a good choice for you. This tool enables you to record on-screen activities and let you make HD videos. The recording program is one of the best screen recorders for Windows, and many advanced recording features are provided by it. You can freely record the entire screen or specific region. In addition, Screenpresso allows you to manage your recordings. But you should notice that Screenpresso does not provide much free features to users. You can record the screen in lightweight MP4 format and you can save the output recording in WebM, WMV and OGG. The max recording duration is just 3 minutes.
Part 3. FAQs of ScreenFlow for Windows
Is ScreenFlow available for Windows?
No. ScreenFlow is a screen capture application for macOS X. There is not a Windows version, or no scheduled plan to release a ScreenFlow for PC.
Does Windows 10 have screen recorder?
Yes. You can use Xbox Game Bar to record any screen video like gameplay or a tutorial on Windows 10.
How long can you record on Windows 10?
Game DVR is designed to record video game footage. With it, you can record a video clip - up to 2 hours of your Windows 10 screen.
Conclusion
Even though ScreenFlow only applies to Mac users, after reading this post, you have known 5 trustworthy screen recorders on Windows. They are all good alternatives to ScreenFlow for PC. And among them, we highly recommend you to use Aiseesoft Screen Recorder, as it is much easier-to-use and more practical for Windows users.