Effective Ways to Transfer and Record Cassette Tape
For most music lovers of the 80's and 90's, the audio cassette tape was the dominant music format, which provides us with the affordable music medium for both distributing and recording songs. Many people, I think, still have various cassette tapes stored for the precious memory. However, people nowadays prefer to listen to music with portable iPod, iPhone or other MP3 players rather than inconvenient cassette tape player or antiquated walkman.
Your collection of audio cassette tape might have great value. Here comes a question, how can you keep and transfer cassette audio content to computer for better saving? Actually, why not rely on a reputable cassette recorder to record cassette to MP3 or other audio formats, so that you can enjoy the audio content on Windows PC/Mac or portable device. What is the best cassette tape recorder to capture and convert audio cassette to computer without any quality loss? You can explore this article and find the best answer.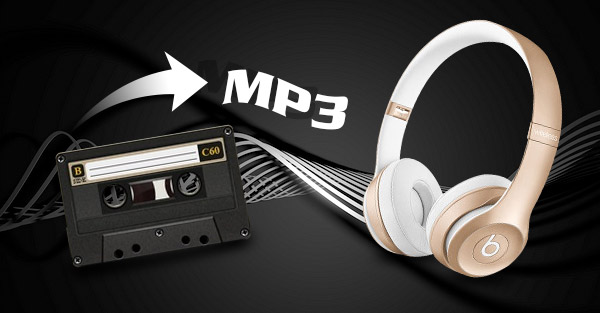 Part 1. Gather the necessary equipments before cassette recording
➤ Computer with available sound card. Check your computer and see whether your sound card has an available LINE IN jack (Usually in blue color) and the latest drivers.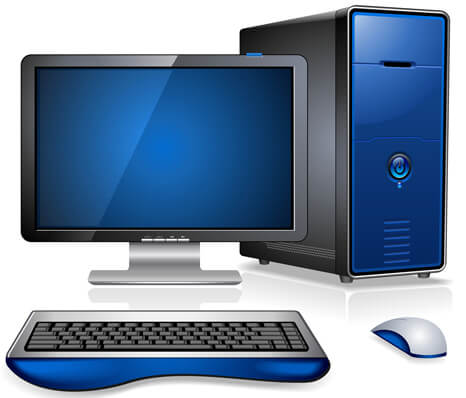 ➤ Cassette deck. Apply a tape deck to play your cassette. The audio source should have RCA LINE OUT jacks (preferred) or a stereo-mini headphone jack at least. Clean your deck audio head and pinch roller. Remove residual moisture by forwarding and rewinding the cassette and guarantee the smooth playback.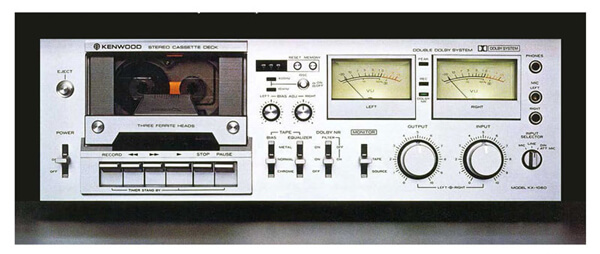 ➤ Audio cables. One end of your cable should be a stereo-mini. With the jack you use on the audio source, the other end should be either RCA or stereo-mini. Use a cable with gold-plated jacks for best results.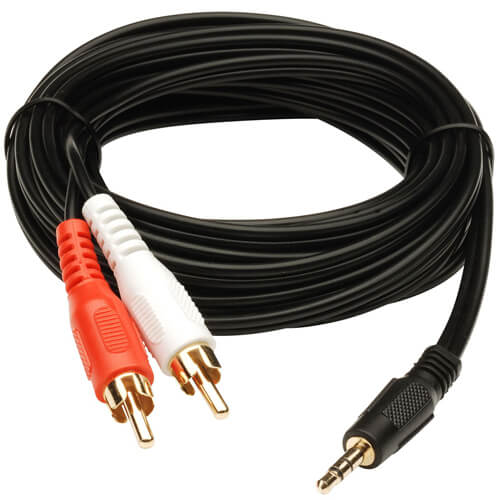 Part 2. Top best cassette recorder to transfer cassette audio to Windows PC/Mac
In this part, we will introduce several best cassette recording tools for you to record cassette with ease, including Cassette to MP3 Recorder, Windows Sound Recorder, QuickTime Player and Audacity.
#1. Record audio cassette with Cassette to MP3 Recorder
Cassette to MP3 Recorder is one full-featured video/audio recording software for Windows, which can help you record cassette to MP3 and other audio format without any quality loss. Besides capturing cassette tape content, this program can also help you record videos.
Step 1 Launch the Cassette Recorder on your Windows PC. Click "Audio Recorder" to enter the "Record Audio" window.

Step 2 Choose to record sound from system audio or microphone according to your need. Here we choose record cassette from system audio.

Step 3 Click "REC" button to record audio. Click "Stop" button and then save cassette audio in MP3 format.
You can learn the steps from the video below: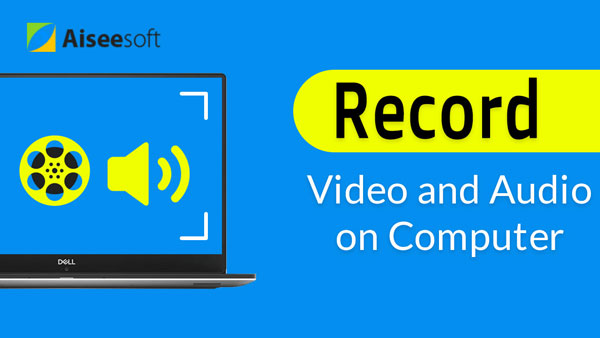 #2. Use Sound Recorder on your Windows PC
Every Windows PC or laptop is equipped with Sound Recorder. As long as you connect an audio recording device tool with your computer, you are able to use this free and useful tool to record audio.
Step 1 Launch Sound Recorder. Click "Start" button, and type sound recorder in the search box and launch the program.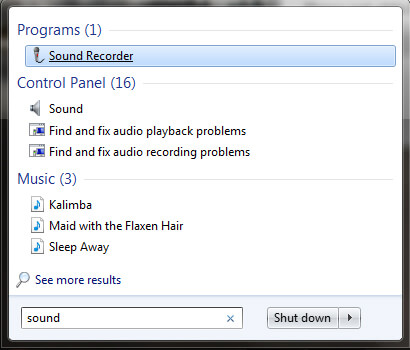 Step 2 Click "Start Recording" button of Sound Record. Play cassette by pressing "Play" button of the cassette tape player.

Step 3 Click "Stop Recording" when the playback is over. Press the stop button of the cassette deck. Resume recording if you want, or save the cassette recording to your computer.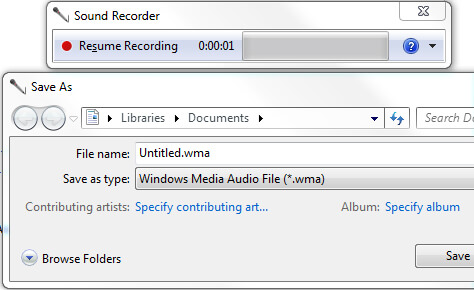 #3. Use QuickTime Player to record cassette
For Mac users, QuickTime Player is not a simple media player, but also a useful video/audio recording tool for you to record on-screen activity or audios on Mac. You are able to use QuickTime Player to grab the cassette audio and save the recording on Mac for saving.
Step 1 Launch QuickTime Player, click "File" > "New Audio Recording".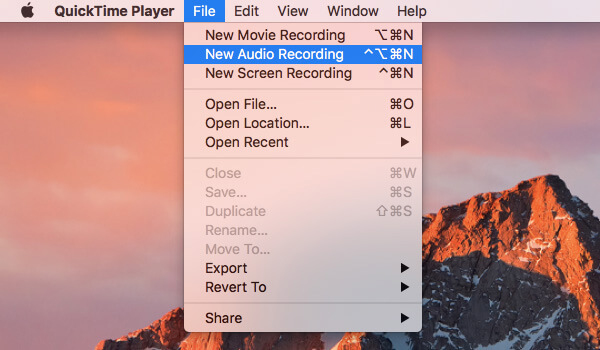 Step 2 Click the red button to get ready to record cassette tap, and then press "Play" button of the cassette deck.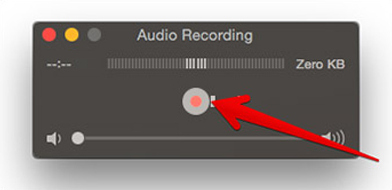 Step 3 Hit the button again when you finish tape recording, and stop your cassette deck to play. Your recording by QuickTime Player will be automatically saved to the desktop screen. (Find other screen recorder like Windows Step Recorder here)
#4. Record cassette with Audacity on Windows or Mac
Audacity is a useful open-source freeware. Many people love to use Audacity for audio recording, converting and editing. It can also be used to convert MP3 to MIDI. If you've installed Audacity on your Windows PC or Mac, you can use Audacity to record cassette to MP3 with ease.
Step 1 Set the sound input in Audacity. From "Edit" > "Preferences", set both playback and recording devices specifically to the sound card in which your cable is plugged. Never use Microsoft Sound Mapper on Windows computer.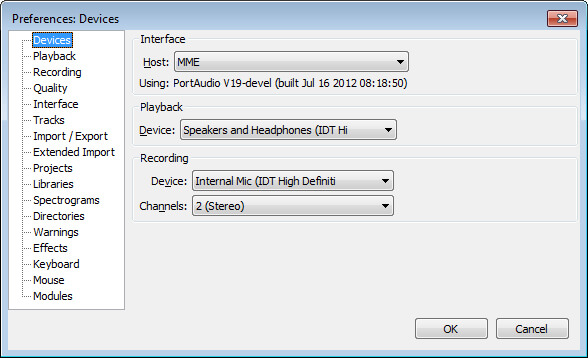 Step 2 Click the red-dot "Record" button and play your cassette then. Hit the "Stop" button when cassette deck playback is finished.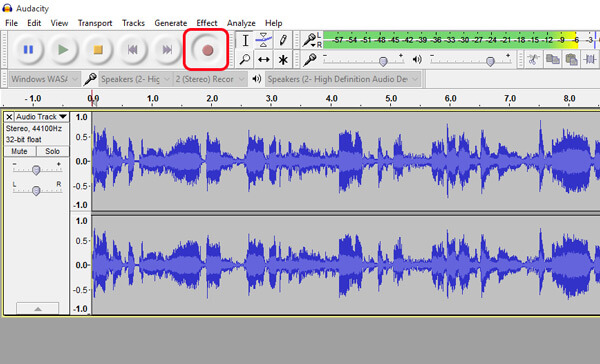 Step 3 Edit your recording audio with powerful editing features Audacity offers, including breaking into tracks, trimming silence, etc.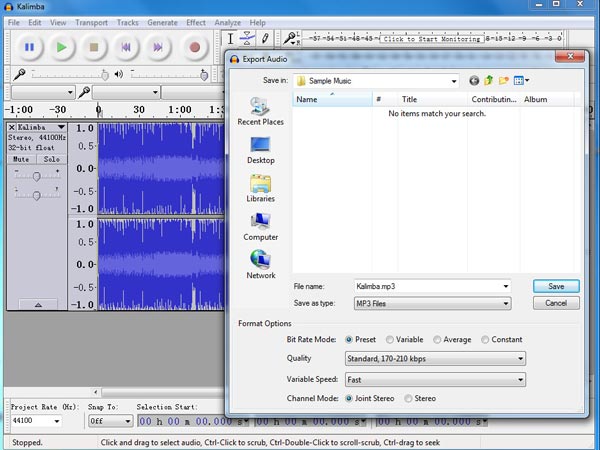 Step 4 Consider using the LAME plugin to export your cassette recording to MP3 format. Click "File" > "Export Audio" > "Save as type" > "MP3 Files" > choose the folder destination.
In this article, we mainly show you several best cassette recorders to help you record cassette tape to MP3 or other audio format. Great sound recorder tools are recommended for you to get the job done. You can chooose any of them to capture cassette audios. If you have any better idea of cassette recording to computer, welcome to tell us.