[Top 10] Free Screen Recorder for Windows, Mac and Online
Go without saying that during the daily usage of your computer, you will frequently have the screen recording need, for different reasons. With so many screen or video recording software offered on the internet, do you know which one is the best free screen recorder?
Considering your need, here in this post, we will introduce you with 10 great screen recorder including 3 free online ones to help you capture screen on your Windows 10/8/7/XP/Vista PC or Mac. You get some basic information about each free screen recorder. Then you can select your preferred one to start the free recording on your computer.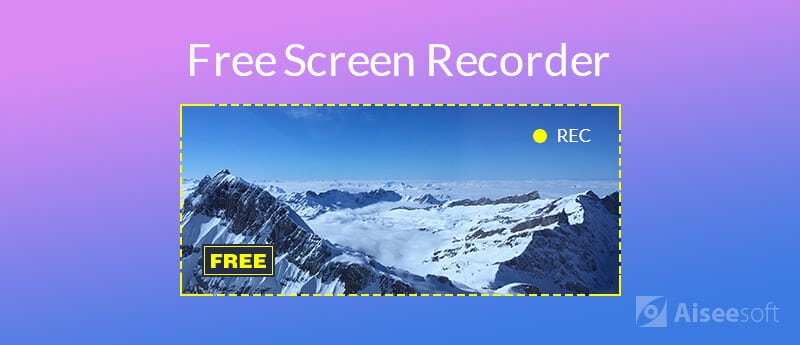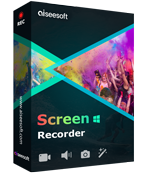 Downloads
Part 1. Top 3 Free Screen Recorders Online
First part, we will show you 3 great free online screen recorder. You can use them to capture your computer screen if you just have the screen recording need for one or two times. We test 10 more free screen recording tools and select 3 ones from them. They don't carries many functions like professional ones. But they can help you capture screen on computer with fine quality.
Top 1. Screencast-O-Matic
Screencast-O-Matic is no doubt one of the most popular screen recording tools which can help you capture your computer screen. It offers an online version for you to record online videos, gaming videos, Skype chats, and more. This free online screen recorder enables you to capture both computer screen and webcam. So it's quite convenient to record some online video calls.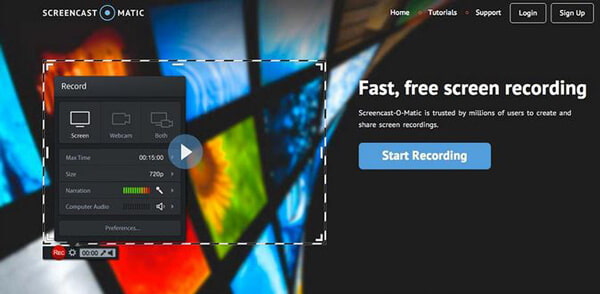 As a free screen recorder, it carries enough capturing features for you to do the screen recording work. You can record any any part of your screen, add and size your your webcam for picture in picture effect. But you should know that, not all features can be used if you don't upgrade to its Pro version.
You are required to install a launcher before the screen recording. The recorded video can be saved in MP4, AVI or FLV based on your settings. One more thing you should know is that, this free screen recorder only allows you to capture a video within 15 minutes.
Top 2. Aiseesoft Free Online Screen Recorder
Aiseesoft Free Online Screen Recorder is a popular free browser-based recording tool. It enables you to record both computer screen and webcam. What's more, it is able to record screen with audio simultaneously. Actually, it is a quite easy-to-use free online screen recorder which carries many useful capturing features.

The cool part of this free screen recorder is that, it doesn't limit what or how long you record. It allows you to free capture screen with audio. Moreover, it can record audio from both computer and microphone. The captured video can be saved as MP4, WMV, AVI, FLV, MPEG, VOB, ASF or GIF file. But before using it, you also need to install a small-size launcher first.
Top 3. Free Cam
Free Cam is another popular free screen recorder which can help you handily capture image and sound on your computer. It is designed with a built-in audio/video editor. So relatively speaking, with this free screen recorder, you are more likely to get a output video you really like.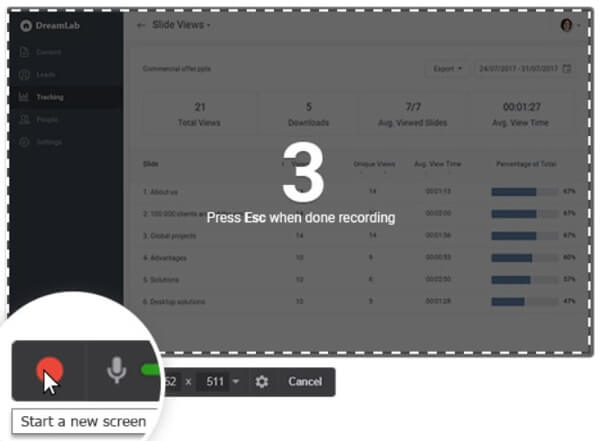 One of great advantage of Free Cam is that, it won't add any watermark to your captured video and it is ad-free. You can choose to save recorded videos as WMV files or directly upload them to YouTube for sharing. It can offer you a high-quality resolution screen recording. But it can't record webcam, you should know that.
Part 2. Top 7 Free Screen Recorders for Windows and Mac
If you frequently capture screen on your Windows 10/8/7XP/Vista PC or Mac, free online screen recorder won't be your first option. Because comparing with online screen recording software, professional ones can always bring more features and higher output image/sound quality.
Top 4. ShareX Screen Capture
ShareX Screen Capture is a free and open source screen recorder which can help you capture screen grabs and videos. With the adoption of OCR, it allows you to capture screen smoothly and with high quality. It is a free screen recorder with no watermarks. What's more, there is no time limits for the screen recording.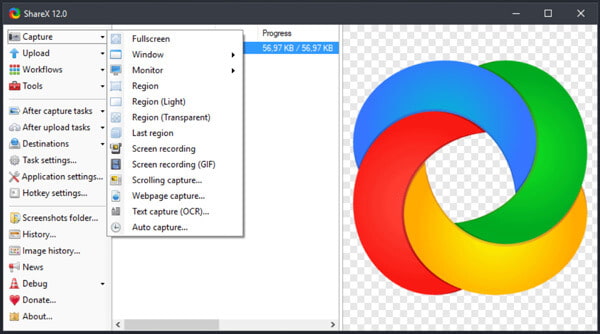 To give you full control of the screen recording, ShareX Screen Capture gives you the keyboard shortcuts feature. You can press Shift + Print Screen to quickly start a screen recording and press Ctrl + Shift + Print Screen to stop it. It is very convenient. Besides capturing screen to common videos, it allows you to save your capture as a GIF file. In that case, you can easily share the captured content on forums and social media.
Top 5. Ezvid For Windows
Ezvid For Windows is free HD screen recorder for you to capture screen videos on your Windows computer. It will automatically present the screen videos in HD format, certainly with no intricate export operations. It provides you with a wide range of video import formats, even the gameplay videos from software are supported, like Fraps, Camtasia and Hypercam.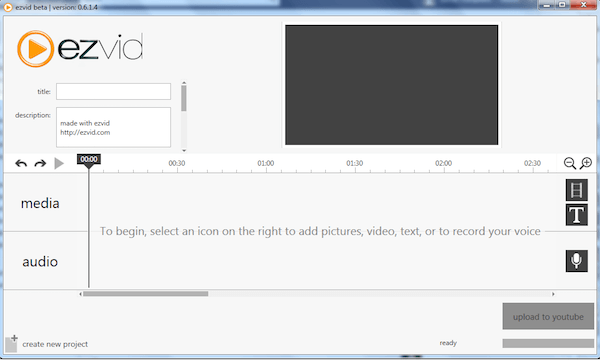 Apart from great screen capturing functions, it also has an integrated built-in video editor, which can help you edit your recording conveniently. This free video recording software with audio is compatible with all Windows versions like Windows 10, Windows 7, Windows 8 and more. It also carries some useful audio editing functions. For instance, you can control the speed of the recording and synthesizing speech.
Top 6. CamStudio
CamStudio is great free screen recorder that is compatible with all Windows versions. It comes with the function to personalize your recordings with screen captions and video annotations. In addition, you are allowed to capture videos through webcam, record full screen or a region screen through CamStudio. It can be a good webcam recorder.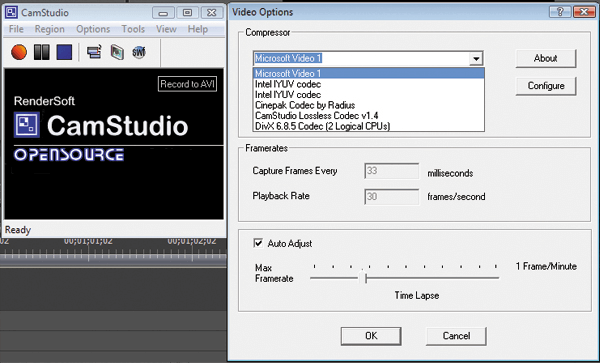 With this free screen recorder, you are allowed to select the codecs to encode your screen capture shots as well as set the frame rate that you want to capture. It enables you to add texts, images and a lot of complicated motion captures, and a useful auto-tracking feature follows the movement of the mouse automatically. You can also set auto pan speed. The captured screen file will be save in MP4 or AVI format.
Top 7. Aiseesoft Screen Recorder
Aiseesoft Screen Recorder is the free screen recording software that can help you make your own screen videos with high quality in real time. You can capture screen with audio from your whole screen, a window, a selected area, or a webcam.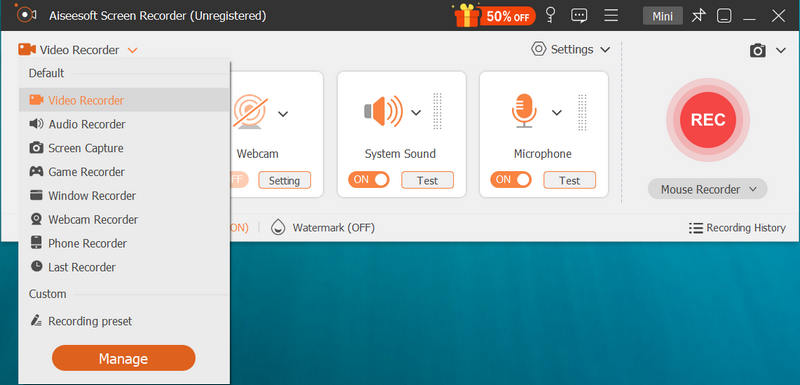 Beside nice video recording tools, Screen Recorder allows you to capture voice with an attached microphone or system sound. While the recording, you will be guided to configure all the settings, including video quality, sound source and recording area.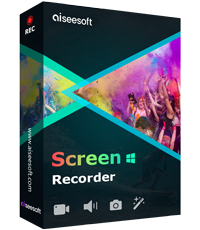 Downloads
Record any online videos/audio on your Mac/Windows screen.
Record Skype call, meeting, webinar video or gameplay, tutorials.
Preset a scheduled task without monitoring the recording all the time.
Edit the video while recording and trim recordings easily.
Steps to record video for free trial
Step 1.
Free download, install and launch Aiseesoft Screen Recorder on your computer. Select
Video Recorder
if you want to record computer screen with audio.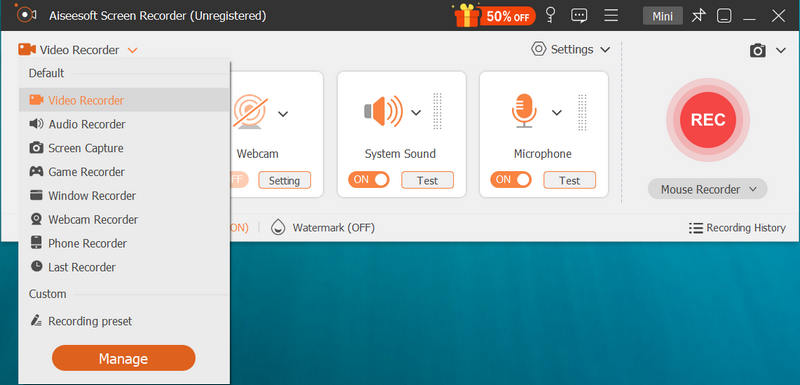 Step 2.
Select the recording area by full screen, fixed screen or customized screen. For audio option, you can choose to toggle on
System Sound
or
Microphone
or not.

Step 3.
Click
REC
button to start the screen recording on your computer. After recording, you can click the
Stop
button to preview the recorded video, and then click the
Save
button to save the recording to your computer.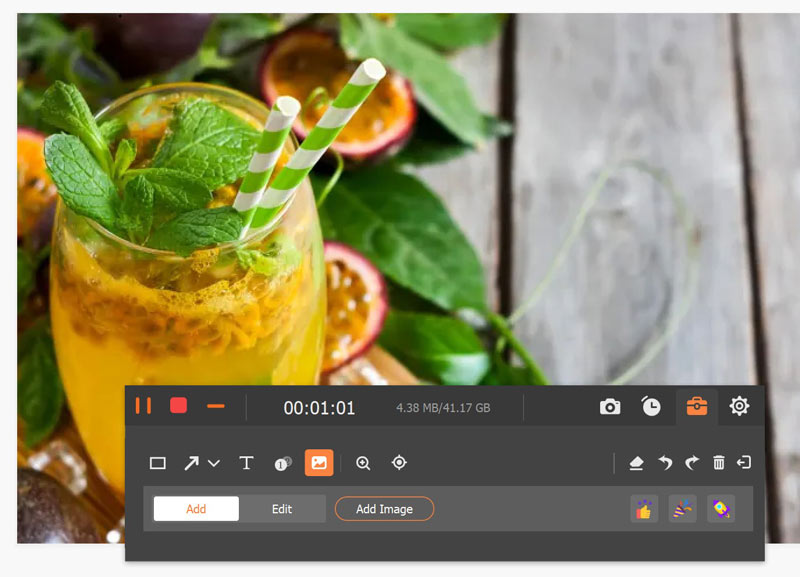 During the recording, you are able to edit video and add text, line, arrow and specific labels to the captured video.
Top 8. Rylstim Screen Recorder
Rylstim Screen Recorder has the capability to free record anything happened on your Windows PC. When you launch this program on your computer, just select the codec type, the frame rate you need and the location where to save the screen video, and then start the process of screen recording.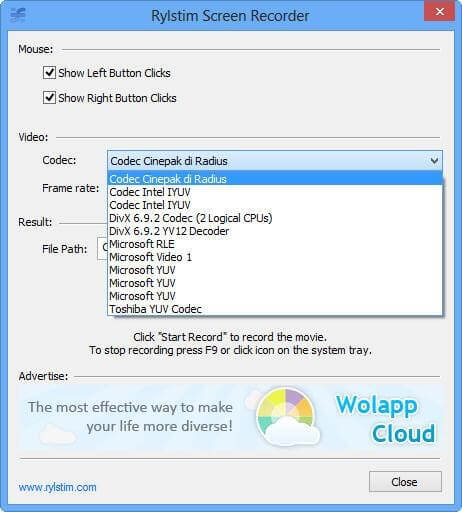 This easy-to-use free screen recorder with audio is able to record anything on the screen with the movement of the mouse cursor or other clicks and more. You are able to customize the recording screen, full screen recording or customized area. The recorded video will be saved as AVI file. This free screen recorder supports quite a lot of codec, including Cinepak Codec by Radius, Intel IYUV codec, Microsoft RLE, Microsoft Video 1, Microsoft YUV and etc.
Top 9. eLecta Live Free Screen Recorder
eLecta Live Free Screen Recorder is a free shareware screen recorder which is designed by Electa Communications Ltd. It offers different versions for you to free capture screen with audio on Windows PC, Mac, iOS and Android devices. You can export and save the captured screen video in AVI format.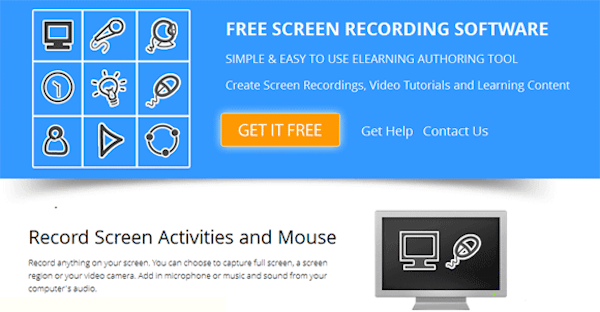 Comparing with other free screen recording tools, it develops simple design and reduces complexity, which is really welcome to beginners and novices. You can add your own watermark and logo on the recording video to protect your copyright.
Top 10. ActivePresenter
ActivePresenter, our last recommendation of the free screen recorder, which is developed by Atomi Systems. It is mainly designed for educational video tutorials and presentations. This full motion video recorder allows you to make more creative learning video. You can rely on its powerful editing tools and ability to incorporate with learning management systems.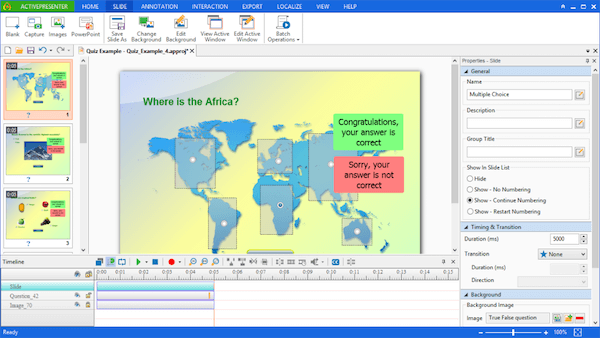 In addition, through adding callouts, annotations, narration and special graphics on the recorded videos, you can have a clearer explanation about your courses, giving students and learners a better understanding. With each action captured as a slide, it can explain to the viewer what they should follow to master the course in details. It gives you many basic editing features. After the screen recording, you can cut, crop, merge video or do other editing jobs without any quality loss.
Part 3. FAQs of Free Screen Recorder
1. Does Windows 10 have a built-in screen recorder?
Yes. Windows 10 has a native feature that lets you record video clips. Using Game DVR, you can record video game footage for sharing on YouTube or Twitch.
3. Is Bandicam really free?
Bandicam is a screen capture software that offers free trial, and you can record videos from games, desktop and external sources. The free version has watermark and recording length limitation. You can purchase the paid version at $39.95.
After reading this page, you can get 10 free screen recorder to help you capture screen and audio track on your Windows PC or Mac. Whether you are searching for a free online screen recorder with no watermark, or the professional free screen recording software with audio, you can easily find one from this post.

Leave your comment and join our discussion