How to Convert 2D Normal Video to VR with Best VR Video Converter
VR (Virtual Reality) has become the hottest topic around the world in these two years with the development of Virtual Reality technology and VR headsets. More and more VR devices such as Oculus Rift, HTC Vive, PlayStation VR, Samsung Gear VR, Google Cardboard, etc are released to meet different levels of requirement for customers. However, the VR videos does not spring up like the devices, so you may wonder if you can convert the normal video to VR format. In this situation, you may need a VR video converter which can help you converting VR videos.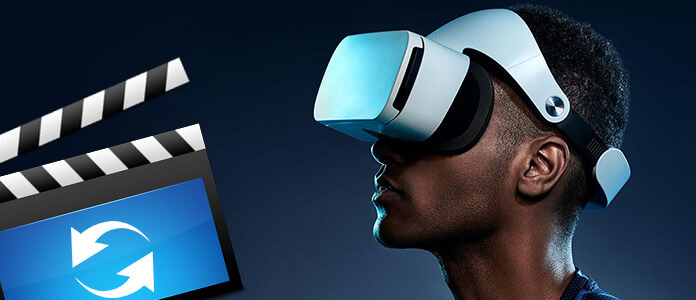 Best VR converter for converting Virtual Reality Videos
If you are looking for the best VR converter to help you to convert non-VR to VR formats to make 2D videos with 360 degree perspective, super three-dimensional and immersive experience or change a Virtual Reality video format or resolution to be available to VR video players, Video Converter Ultimate would be your best choice.
Video Converter Ultimate
For Mac
Convert any video/audio to other video/audio formats.
Edit and enhance 2D normal videos before converting to VR videos.
Convert even 4K/1080p videos to 3D/ VR formats without quality loss.
How to Convert 2D to VR videos with VR Converter
In order to change the normal videos to VR format, you need to first download the best VR converter to start the conversion. It provides try before buy service, which allows you to free try the VR converter to check whether it works. So please rest assured to free download it and have a try.
Step 1 Launch the VR Converter
After installing Video Converter Ultimate, click the icon to launch this VR converter software on your computer. If you are using Mac, you just need to download the Mac version.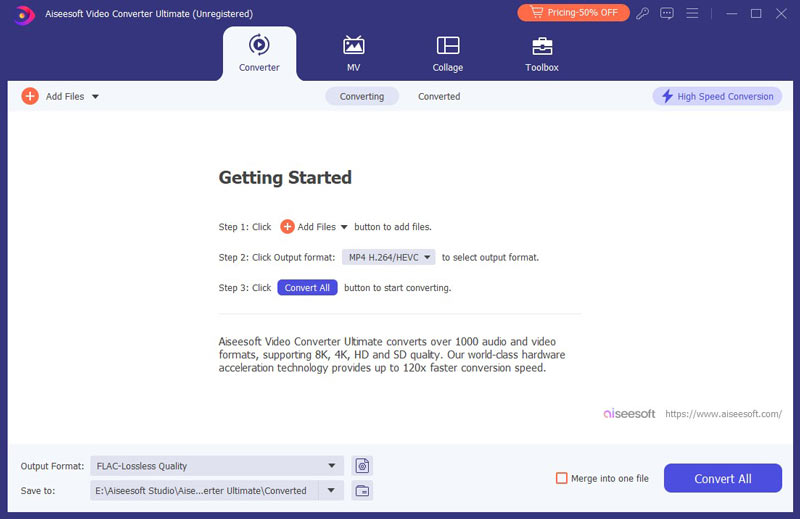 Step 2 Add video files
Click "Add Files" button on the top toolbar of the main interface and add the videos you try to convert to VR videos into the program. Here you can see the general information of the added videos like name, size and length. You can add more than one audio tracks to the video or add subtitle also.
Note: If you want to edit the videos before converting to Virtual Reality video, you can click the "Edit" button to enter the edit window.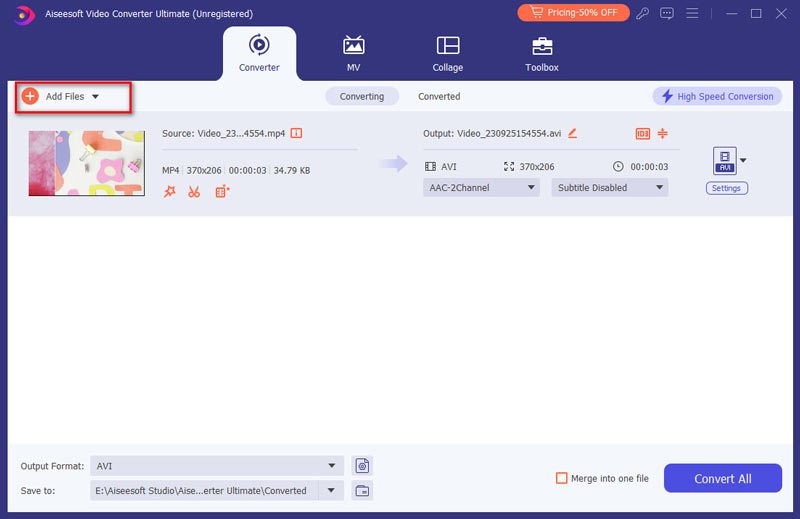 Step 3 Convert 2D to VR
On the main interface, there are three main features: Converter, Ripper, and Toolbox. To convert 2D video to VR, you should choose the "Toolbox" feature. Then, select the "3D Maker" tool in the current window.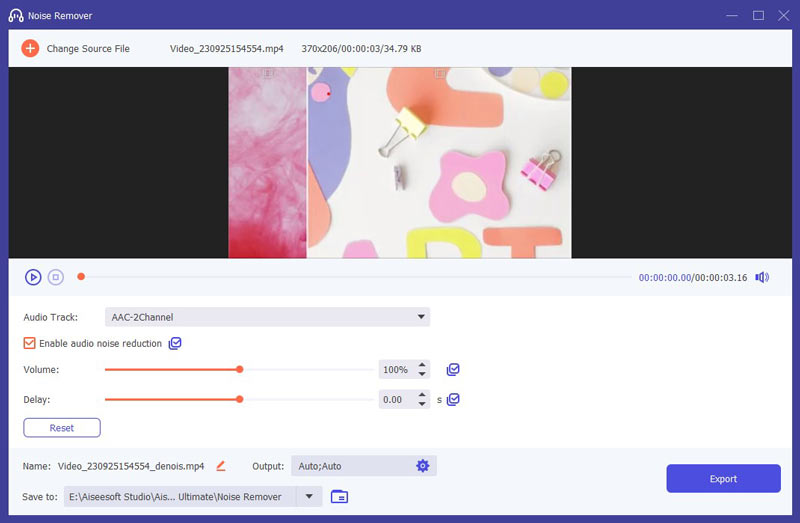 Next, add your video to the "3D Maker" tool.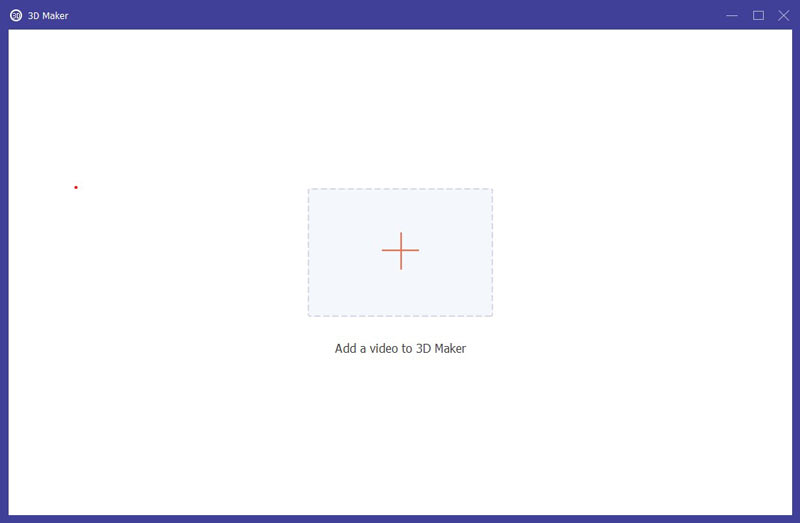 After entering the 3D window, you can enable the "Anaglyph" option with various modes to choose from or choose to enable the "Split Screen" option. Also, you can adjust the depth, format, and quality. Then, just click the "Generate 3D" to convert your video to VR.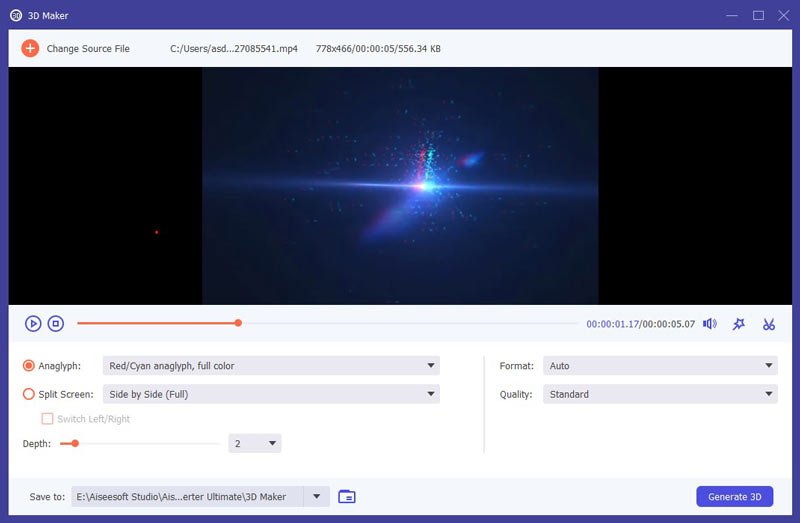 Extending Reading: VR introduction
VR (Virtual reality) is a computer technology that replicates an environment, real or imagined, and simulates a user's physical presence and environment in a way that allows the user to interact with it. Virtual realities artificially create sensory experience, which can include sight, touch, hearing, and smell.
VR video vs. 360 degree video
The 360-degree video that capture the entire scene around the camera is not the same thing as VR. When playing the 360-degree videos/photos in a VR headset, you can look around and feel immersive in the scenery but not able to interact with it. Compare with 360 degree video, VR video is still in its infancy now.
Top VR Headsets supported VR formats
Here you can check the following list of the hottest VR headsets and its related VR formats.
Google DayDream: 3D SBS/360 degree Video
Google Cardboard: 3D SBS/360 degree Video
Oculus Rift: 3D SBS/360 degree Video
HTC Vive: 3D SBS/360 degree Video
PS VR: 3D SBS/360 degree Video
Homido VR: 3D SBS/360 degree Video
VR One: 360 degree Video (SBS if VR player are installed)
Gear VR: 3D SBS/360 degree Video
FAQs of VR converter
Can any video be watched in VR?
Yes. You can watch any video using VR glass. But in most cases, you can experience 3D movies in theater or 3D environment in VR.
How do I enable VR mode on Android?
Download and install ARCore and Hello AR apps on your Android phone. Open settings and locate both ARCore and HelloAR apps, then enable all the required permissions.
Why is VR not working on phone?
Many reasons can cause VR not working. Perhaps, the videos stay in a high quality and the resolution exceeds what the Gear VR can play. Or there is something wrong with the connector that connects your phone and Gear VR.
Does YouTube have VR?
Yes. You can watch any videos on YouTube with a VR headset. YouTube supports play 3D VR videos.