Top 8 Watermark Remover Apps for Images/Videos on Android & iPhone
If you want to remove watermark while keeping the original quality, you need to use a watermark remover app to get the best result. There are many watermark remover apps on iOS and Android devices. The question is which one should you download to remove text or image watermark from your mobile phone. To save time on endless searching, you can get useful information here.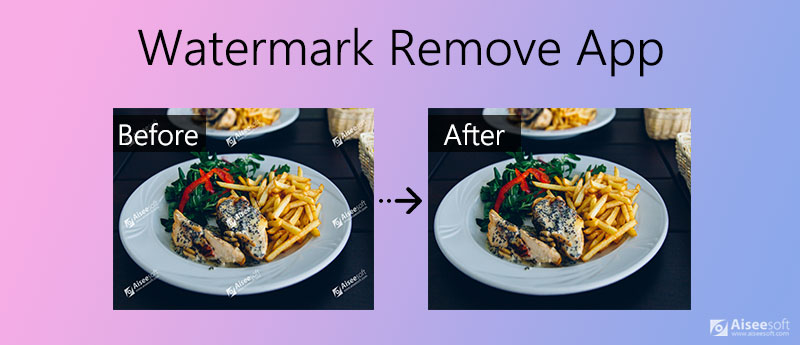 Part 1: Free Online Watermark Remover for Windows/Mac
For desktop users, it is suggested to remove watermark from an image with Aiseesoft Free Watermark Remover Online. It is a 100% free online watermark remover. You can remove logo and watermark from all pictures while preserving the original image quality. There are 4 customizable watermark removers for different scenarios. So, you can get rid of watermarks with simple or complicated backgrounds successfully.
Remove watermark (text, camera date stamps., image logos, and more) from a picture in JPG, JPEG, TIFF, BMP, PNG, etc.
Set the watermark area by polygonal, lasso, brush, or eraser.
Detect and blur the selected watermark part automatically.
Get a watermark-free image with super-fast speed.
Completely free and safe to use.
Part 2: Top 5 Image Watermark Remover Apps
If you want to make watermark removed completely, using a watermark remover app for Android or iPhone is a good choice. This article picks up 5 top image watermark remover apps. You can read and check to see if you really need the application.
Top 1: Remove Unwanted Object (Android)
BG Studio Remove Unwanted Object is a highly rated Android watermark remover apk. You can color the unwanted watermark area red. Later, press the Process button to remove object from an image, including watermark. You can remove logo, watermark, sticker, object, and other unwanted objects from your picture without losing quality on Android.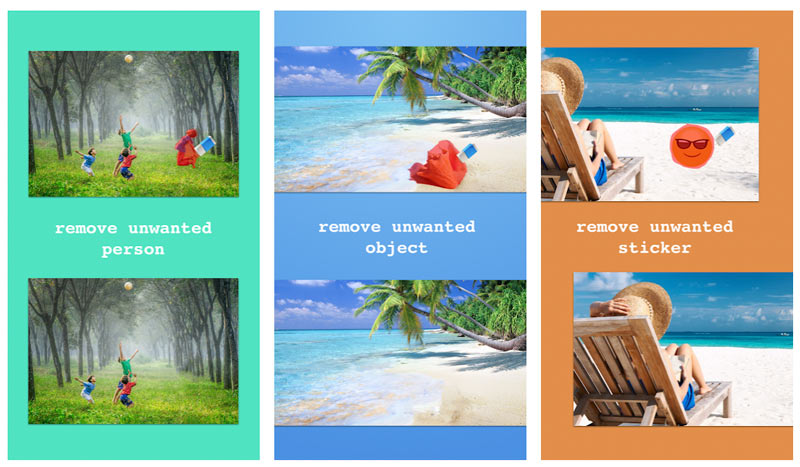 Top 2: AirBrush (Android & iPhone)
AirBrush is a popular photo editor and retoucher for young people all over the world. It is also an app to remove watermark from an image on mobile devices. You can also use AirBrush to clear watermarks. There is a built-in AirBrush watermark removal tool you can use. Moreover, you can remove other imperfections from your selfie or photography, such as blemishes, wrinkles, etc. AirBrush is free to download. But if you want to unlock advanced features, you need to buy in-app purchases.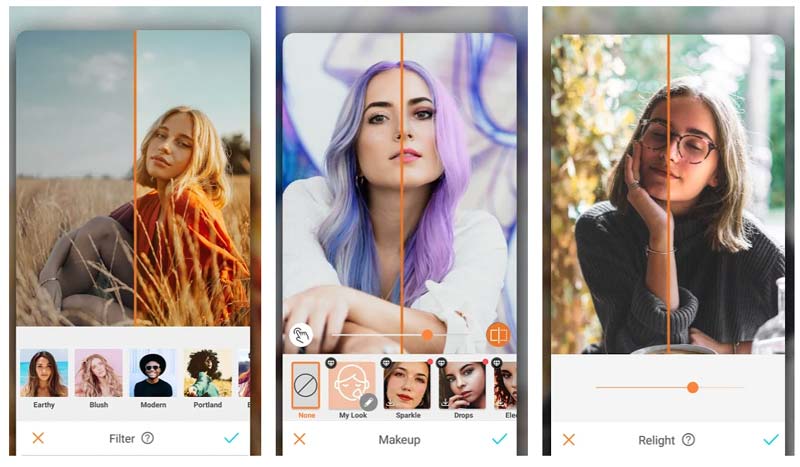 Top 3: iWatermark (Android & iPhone)
iWatermark is a free watermark remover for Android, iPhone/iPad, Windows, and Mac. You can watermark or un-watermark a photo on multiplatform. Compared with common watermark remover apps, iWatermark can find and delete watermark from an image automatically. Though this function does not work well while removing colored watermarks on smartphones.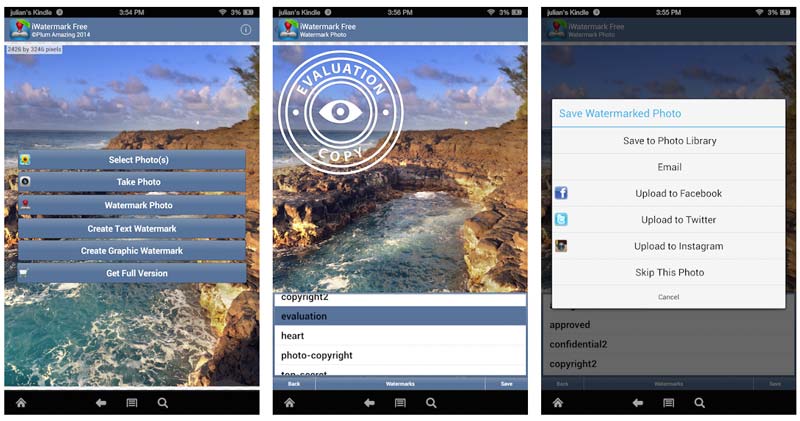 Top 4: PicLab (Android & iPhone)
PicLab provides the watermark removing support for both Android and iOS users. Just import your watermarked image into PicLab. Apply its marker tool and highlight the unwanted watermark. Later, you can save the clean image with no watermark into JPG and other formats. Moreover, you can add watermark with multiple stickers, overlays, and other collections within PicLab.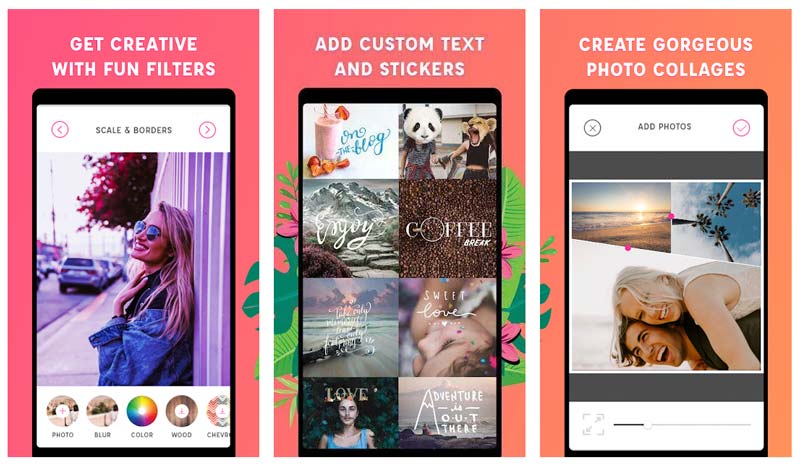 Top 5: Remove & Add Watermark (Android)
Remove & Add Watermark is also a good watermark remover app for Android. You can remove watermark from an image or video with easy steps. The Android image video watermark removal app allows users to select the watermark area by lasso or rectangle. By interpolating the non-watermark pixels, you can make watermark "disappear" from your picture or video. Thus, you can remove logo from Android images and videos successfully.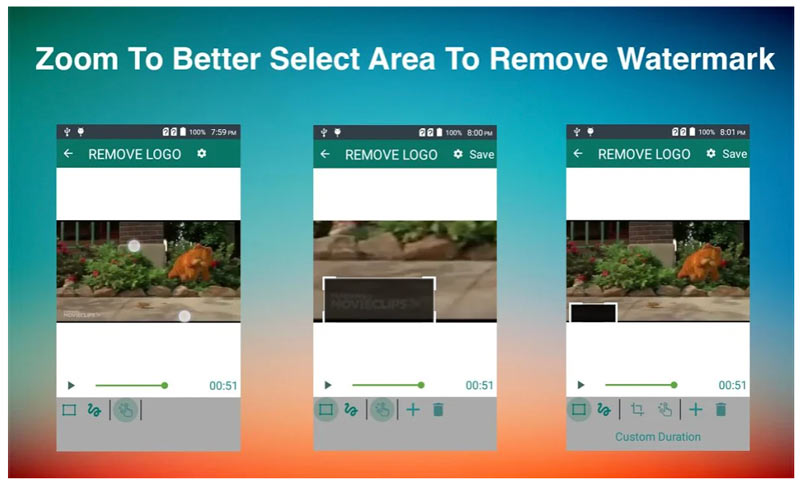 Part 3: 3 Best Video Watermark Remover Apps
1. Video Eraser – Remove Logo (iOS)
This watermark removing app is designed for iPhone and iPad. You can use it to remove unwanted logo, icon, and watermark from your videos easily. The operation is quite simple: import the video, select the watermark part, and then start removing. But currently, it only supports 4 video formats, including MP4, MOV, M4V, and 3GP.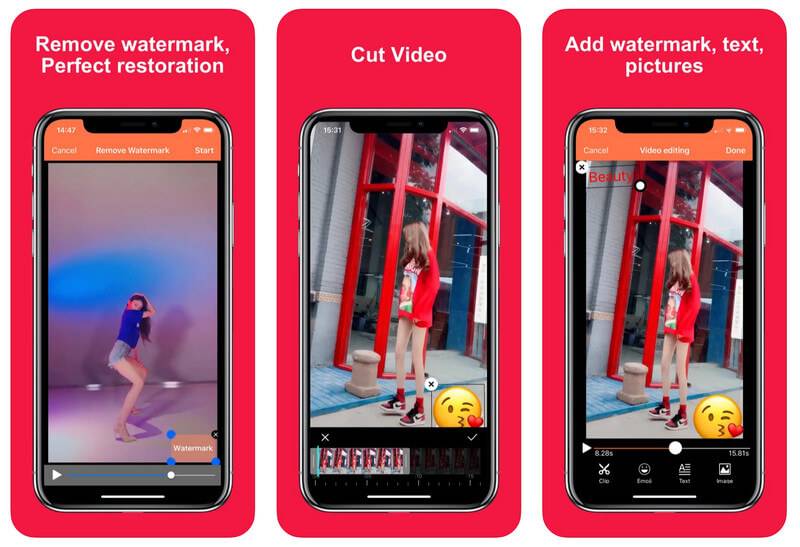 2. FilmoraGo Video Editor & Maker (Android)
Besides being a video editor, FilmoraGo can also help you remove the unwanted watermark from your videos. You can crop and those objects on the edge. Or you can use the removing feature to get rid of the watermark. What's more, it enables you to edit the video with the best quality. However, you may need to purchase for the VIP license.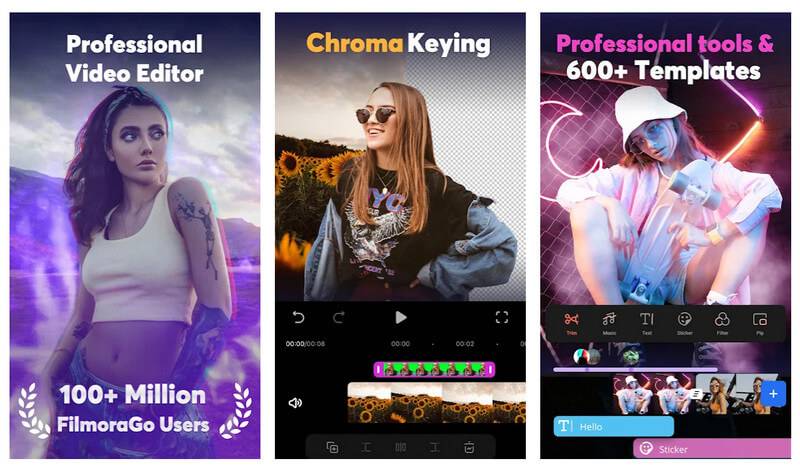 3. Watermark remover, Logo eraser
It is a perfect watermark tool which can not only help you remove watermark from the video, but add logo/text to the video as you like. You can even add sticker or emoji to any segment of the video according to your need. Also, it provide other editing functions like cropper, compressor, trimmer, etc.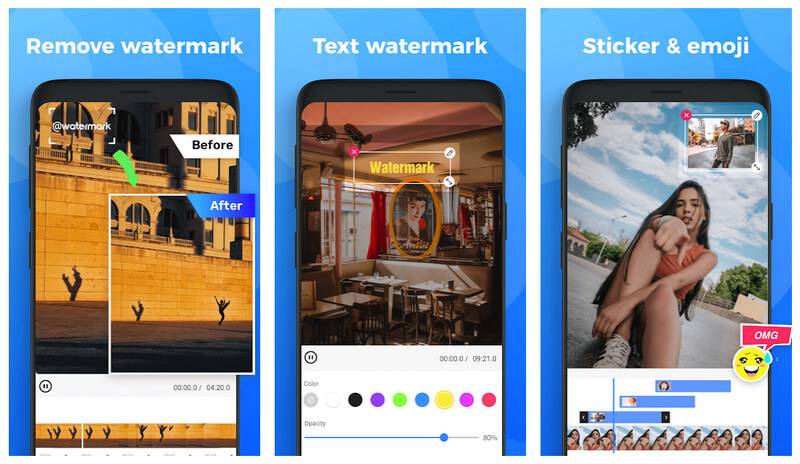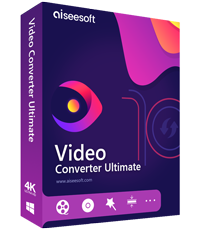 117,638 Downloads
Best Video Watermark Remover for Windows/Mac
Remove any watermark from the video without cropping.
Analyze and blur the watermark the area with AI technology.
Equipped with various handy video editing tools.
Support both Windows and Mac computers.
Part 4: FAQs of Watermark Remover Apps
Can you remove logo from video?
Yes. You can remove watermark logo from video online with Video Watermark Remover Online, 123Apps Remove Logo from Video, Watermark Remover, and more. If you want to get the best watermark remover app for videos, you can take a look at Video Eraser, Kkapps Remove Logo from Video, etc.
What TikTok watermark remover app to choose?
If you want to remove TikTok watermark on iPhone and Android, you can choose from Video Eraser, Remove & Add Watermark, etc. Or you can download TikTok videos without watermark by using SnapTik, SaveTok, and more.
Can you remove objects from an image in Photoshop?
Yes. You can use Content Aware Fill or Clone Stamp Tool to remove unwanted objects in Photoshop. As for mobile users, you can use Photoshop alternative apps too. The above image watermark removers are all available.
Is there a PDF watermark remover app?
Yes. You can use Adobe Acrobat Pro as your PDF watermark remover app for Android or iPhone. Or you can use PDF watermark removers online to get the same result.
Conclusion
That's all about well-performed Android and iPhone watermark remover apps. You can see many positive reviews about watermark removals and other unique features. For example, you can use AirBrush to retouch selfies and remove watermark in one stop. Or you can remove the old watermark and add a new watermark by using Remove & Add Watermark app.
If you also need a desktop watermark remover, then Aiseesoft Free Watermark Remover Online and Video Converter Ultimate can be your first choice. You can get rid of multiple watermarks from JPG/PNG/TIFF/BMP images or MP4/MOV/MKV/AVI videos without a technical background.
Do you have any other questions about removing watermarks from Android, iPhone, or iPad? If yes, you can leave messages in the comments below. It is also welcomed to send us an email to get more support.

Leave your comment and join our discussion