Top 5 Methods to Fix Your Hard Drive Not Showing Up in Windows 10
Here are some frequently reported questions about hard drive not showing up in Windows 10. Read and check if you encounter the same problem.
The internal hard drive not showing up in Disk Management.
The hard drive not showing up in BIOS.
The external hard drive not showing up in Windows 10.
The second hard drive is not detected in Windows 10.
The newly-installed hard drive is invisible in Windows 10.
In conclusion, you cannot access the internal or external storage space in Windows 10. Things will be worse if your stored files are inaccessible. Fortunately, you can fix HDD not showing up in Windows 10 without data loss. Now, let's read together to see how to find the disappeared or not recognized hard drive in Windows 10.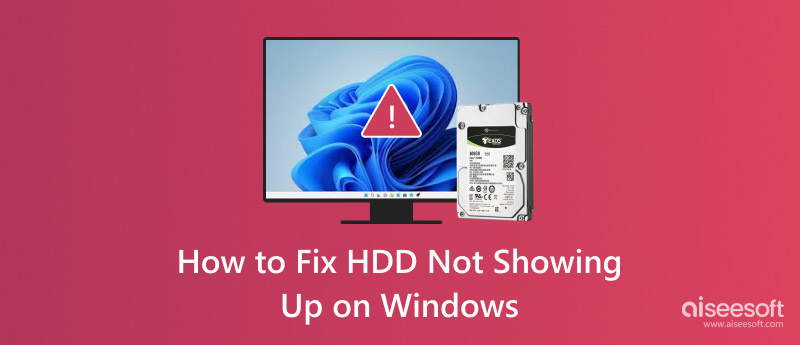 HDD Not Showing Up Windows
Part 1. How to Fix Hard Drive Not Showing Up in Windows 10
Method 1: Change Drive Letter and Paths
Check the connection between the external hard drive and your computer. If it is connected properly, you can give a drive letter to your invisible hard drive. Actually, when you fail to detect the new hard drive in Windows 10, you can try this method to solve the problem.
Step 1 Right click on "This PC" icon from the File Manager.
Step 2 Select "Manage" to get a popping-up "Management" window.
Step 3 Locate the "Disk Management".
Step 4 Right click on your not showing up hard drive, then select "Change Drive Letter and Paths".
Step 5 Choose the drive letter you need from the list.
Step 6 Click "OK" to save your change. Then restart your computer.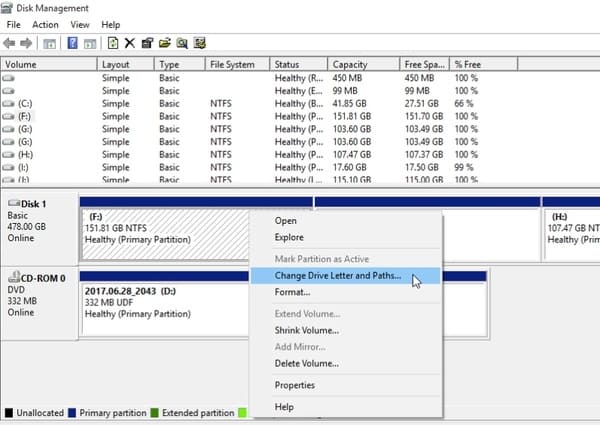 Method 2: Initialize the Hard Drive with Disk Management
When your hard drive appears as unallocated space, or you cannot see the disk capacity, you should initialize the hard drive. Be aware that all stored files will be removed completely. So you had better create a backup before fixing the hard drive or partition not showing up in Windows 10.
Step 1 Press "Windows" and "X" keys together, then locate the Disk Management window.
Step 2 Find a hard drive named as "unknown" or "unallocated" under the "Volume" category.
Step 3 Choose "Initialize Disk" from its right-click menu.
Step 4 Set the disk partition style as GPT or MBR.
Step 5 Go back to the main Window. Right click on the hard disk, then choose "Create New Simple Volume".
Step 6 Set "NTFS" as your target file system. Later, you can format your new hard drive quickly.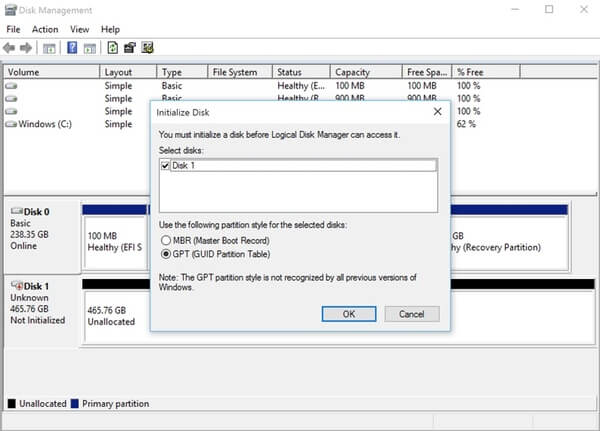 Method 3: Update Driver Software Manually
If your hard drive works well in the past, then the Windows 10 hard drive not showing up problem may be caused by the incompatible driver. In another word, you need to update driver software to the latest version.
Step 1 Open the Device Manager through the "Search" box.
Step 2 Expand the "Disk drives" to see all available hard disk drives.
Step 3 Right click on your target hard drive, then choose "Update Driver Software".
Step 4 Do as the on-screen instruction tells to update the hard disk driver.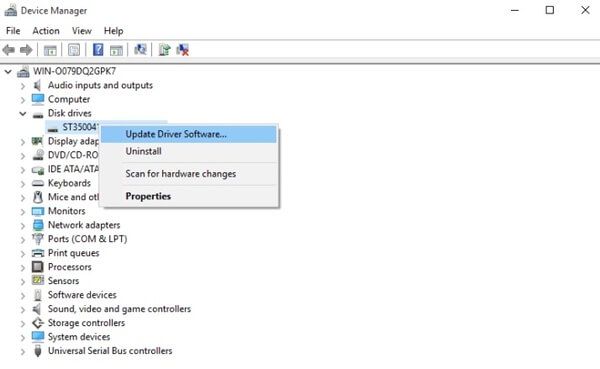 Method 4: Restart Your Windows 10 Computer
If your second hard drive not showing up in Windows 10 Disk Manager or BIOS, you need to reboot your computer and enter into the BIOS environment to have a try. Check if the hard drive is enabled in BIOS or not.
Step 1 Restart your computer from the Start menu.
Step 2 Press the "F2" key on your keyboard.
Step 3 Browse and check if your second hard drive shows up in system setup.
Step 4 If not, you need to restart your Windows computer again to have an another try.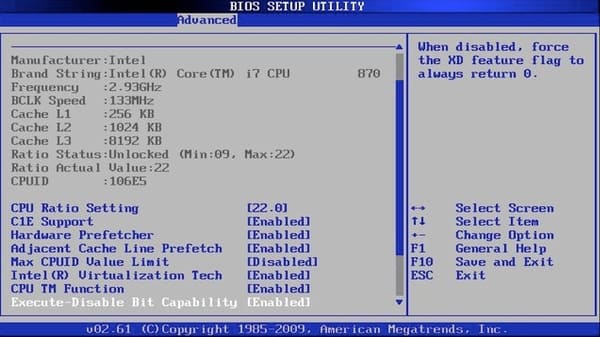 Part 2: Recover All Lost Files from Your Not Showing Up Hard Drive
What if above methods are useless? Is there any safe and powerful tool that can recover data from an external hard drive? Actually, you can run Aiseesoft Data Recovery to bypass all hard drive problems. To be more specific, the program allows you to recover all deleted, formatted or lost data safely and easily.
Yes, you can extract files from all types of hard drives. For instance, it does not matter if your western digital internal hard drive not showing up in Windows 10. You can recover any data from this not detected or recognized hard drive effortlessly.
Main Features of the Hard Drive Data Recovery Software
Recover lost or deleted data from your RAW hard drive, RAW partition and other disabled hard drives.
Wide support of recoverable data types including documents, audios, videos, images, emails, etc.
Get 4 data recovery modes to recover files from almost all data loss situations.
Fully compatible with your Windows 7/8/10 computer, memory card, flash drive, digital camera camcorder, hard drive and other removable drives.
Steps to Perform a Hard Drive Recovery When the HDD Not Showing Up
Step 1 Launch Aiseesoft Data Recovery
Free download and install Aiseesoft Data Recovery on your Windows 10 computer. Plug the external hard drive to your computer if necessary. Well, you can see all installed and connected hard drives.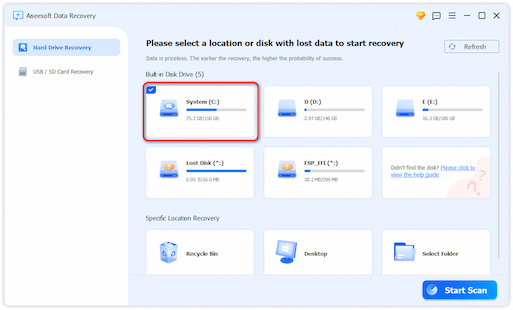 Step 2 Scan on the chosen hard disk drive
Choose the data type and hard disk drive you need. You can mark before the item you want to recover. Later, you need to choose from the quick scan and deep scan options. Obviously, the latter one takes more time to complete the process. You can get more related files through the deep scanning mode.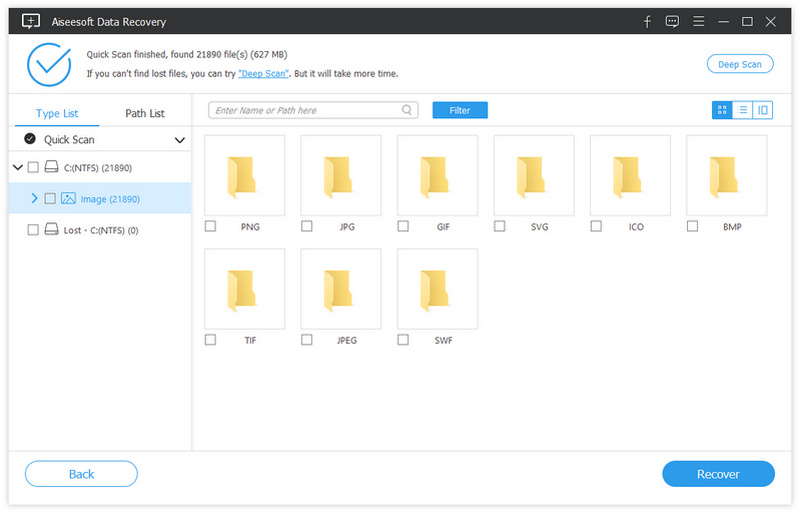 Step 3 Choose files to recover
After scanning, you can see not only existing files but also deleted items on the main interface. Use the "Filter" function to locate the certain file quickly. Well, you can preview any item with the detailed information.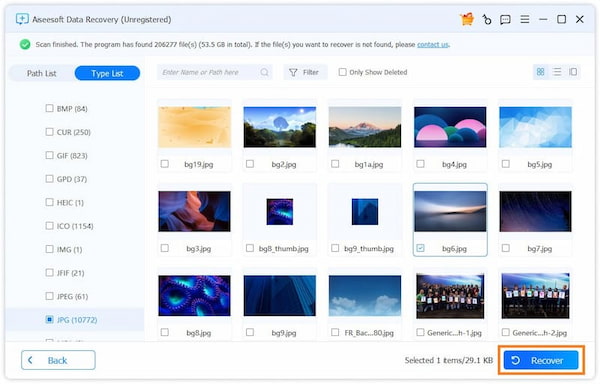 Step 4 Recover the selected data
The final step is choosing the "Recover" button on the lower right corner of the window. Later, all recovered files will be in the default destination folder. You can copy and paste them to extra storage devices too.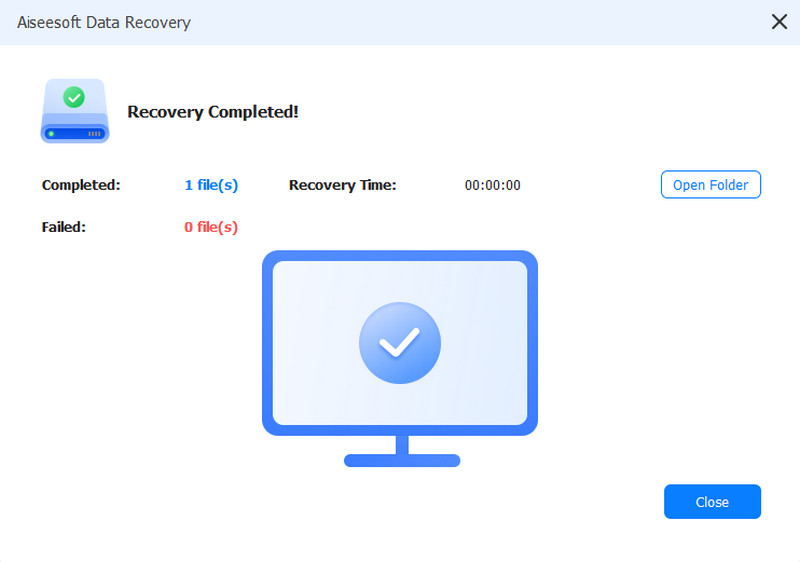 Do not save the recovered files back to the damaged hard drive. Otherwise, the related space will be overwritten. Consequently, you may not perform a second hard drive recovery successfully. All in all, next time your hard drive not showing in Windows 10 or other Windows operating systems, you can save important files through Aiseesoft Data Recovery first.