3 Best Methods to Fix Invalid System Disk and Recover Your Data
There are various errors may appear in your hard drive. Have you ever met the error which says that Invalid System Disk after booting or rebooting your computer? If you have, do you know how to fix this problem?
Don't worry, when you meet such an error, it doesn't mean that you have to replace your system disk right now. Various reasons can result Invalid System Disk, and in this article, we will discuss about the reasons for Invalid System Disk error and how to fix it, as well as recover data for Invalid System Disk.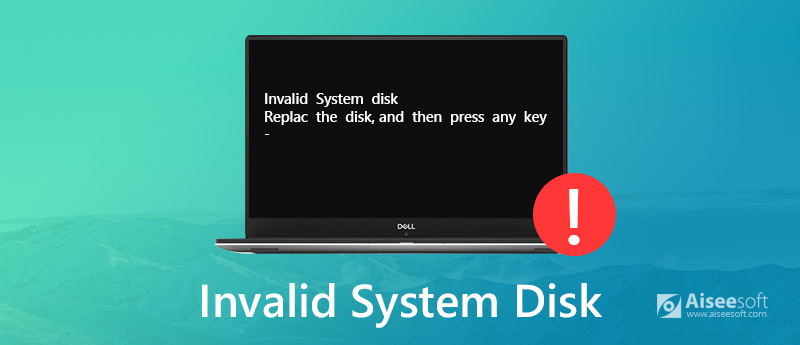 Fix Invalid System Disk
Part 1: Reasons for "Invalid System Disk" Error
Before fixing Invalid System Disk error, you may need to the reasons that cause this error on your computer. Here we list 6 reasons which may cause Invalid System Disk for your reference.
Damaged boot disk is the most common reason which can lead Invalid System Disk.
Improper partition by unqualified disk partition tools.
Use disk management software.
If your operating system installation is interrupted by accidents, it may lead Invalid System Disk.
Set an unavailable hard disk as the first boot disk.
Virus infections.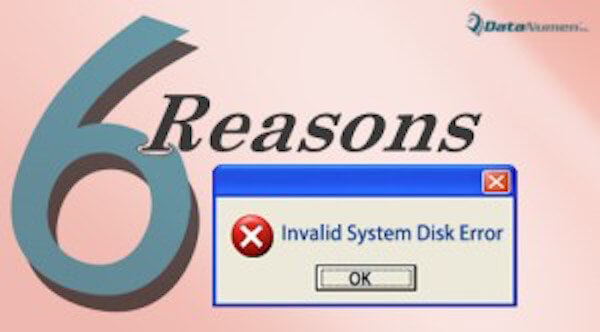 Part 2: Common Solutions to Fix "Invalid System Disk"
Solution 1: Set the Bootable Disk as the First Boot Disk
When you set an unavailable hard disk as the first boot disk, you may meet Invalid System Disk error. To fix this problem, you can follow the next steps to set the bootable disk as the first boot disk.
Step 1:
Start your computer and go to BIOS setup. Then use the arrow keys to select the "Boot" tab.
Step 2:
Simply move the boot disk to the first option in the list.
Step 3:
Now save the Boot order changes and exit BIOS. At this point, you can start the computer with the new boot order.
Solution 2: Perform an Automatic Repair
You can also perform an automatic repair to fix Invalid System Disk. Here are the steps you can follow.
Step 1:
Insert the Windows bootable drive and boot from it.
Step 2:
Select your language preferences on your computer and click "Next".
Step 3:
Click Repair your computer > Troubleshoot > Advanced > Start-up Repair.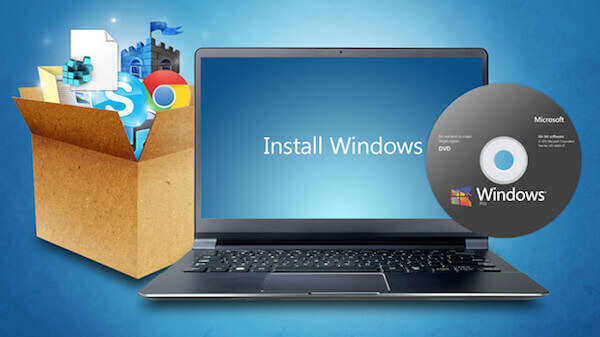 Solution 3: Reinstall Operating System
When Invalid System Disk is caused by the damaged operating system, you can reinstall operating system to fix it. When you lost data because of operating system reinstallation, you can read part 3 to recover data.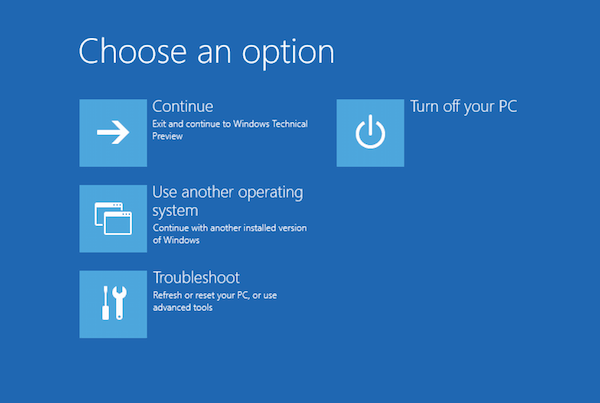 Part 3: Ultimate Solution to Recover Data for "Invalid System Disk"
Some people who have many important files stored on their computer hard drive are worried about losing these files when fixing Invalid System Disk. In fact, you can retrieve them back with the help of Aiseesoft Data Recovery in case data loss happens while you are trying to fix Invalid System Disk.
Aiseesoft Data Recovery is one of the best data recovery software which can help you recover almost all deleted or lost files like photos, documents, emails and more. It is powerful and safe recovery software to help you recover data from computer, hard drive, flash drive, memory card, etc. Fast scanning speed and reliable data recovery make it more popular.
In what follows are the detailed steps you can learn to recover data for Invalid System Disk.
Step 1:
Download Aiseesoft Data Recovery
First of all, you need to visit the official website of Aiseesoft and free download Aiseesoft Data Recovery. Then install and run this data recovery software on your computer.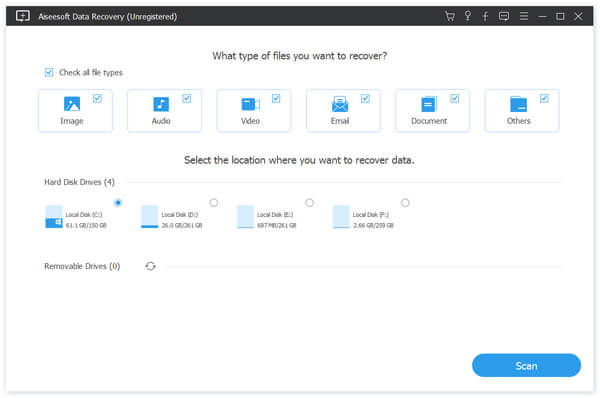 Step 2:
Choose data type & disk drive
When you enter the main interface, you need to choose the data types you want to recover. This software enables you to recover any popular file type like image, video and more for Invalid System Disk. After choosing, select "disk drive(s)" where you may find your lost files.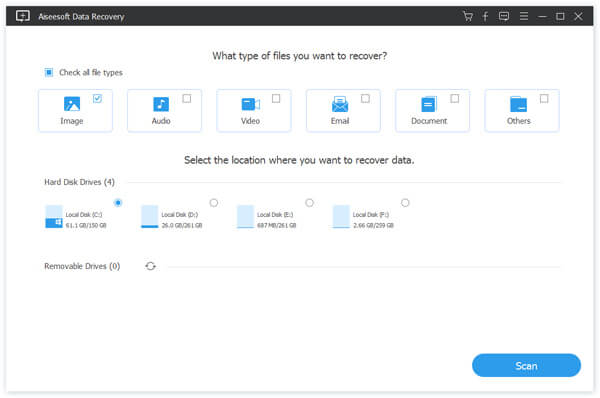 Step 3:
Scan data you choose
There are two scanning ways offered to you, including "Quick Scan" and "Deep Scan". Click "Scan" button to select quick scan. If you can't find lost files, you can try "Deep Scan". But it will take much more time.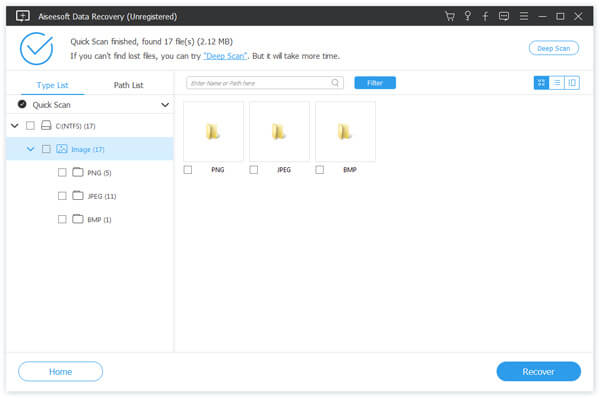 Step 4:
Recover data for Invalid System Disk
When the scanning process finished, all the lost files will be listed for you. You can click "Filter" button to quickly locate these files. Then tick the box before the files you want to retrieve, and click "Recover". Just wait for a moment, you can handily get all these lost files due to Invalid System Disk back to your computer.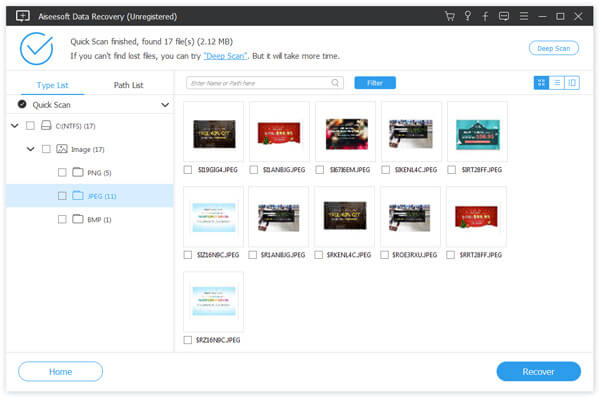 Conclusion
Now you can know clearly what the reasons cause Invalid System Disk, and how to fix this error. What's more, you can also know how to recover lost data for Invalid System Disk. If you meet this error next time, you can simply fix it. Hope you can gain something useful from this article.

Leave your comment and join our discussion