Where Are Screenshots Saved on Windows 10/8/7 PC
Where do screenshots go on PC? How do you find screenshots on Windows 10/8/7?
Taking screenshots is a very convenient way to save information of the current computer screen. There are many easy ways to take screenshots on a Windows PC. You can easily capture a screenshot with some keyboard shortcuts. However, after the screenshot operation, do you know where to find these screenshots?
Where are screenshots saved? Generally, Windows will save your screenshots in a particular folder on your PC. But if you capture the screen with PrintScreen key, you may not find the screenshot at all. Here in this post, we will show you where to find your screenshots on Windows 10/7/8 PC with ease.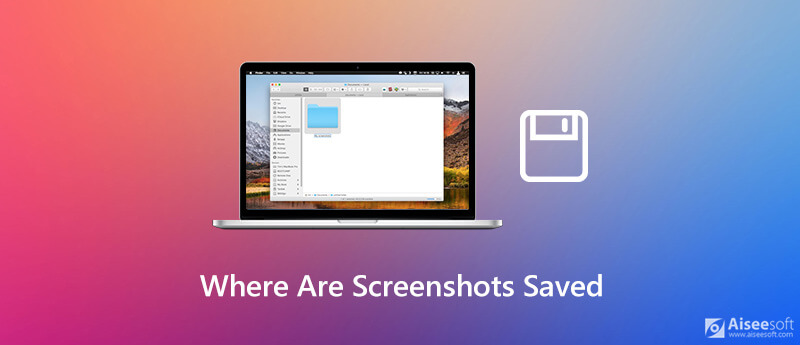 Part 1. Where Do Screenshots Go on PC - Clipboard
Windows PC provides you with a Print Screen key to quickly capture the current computer screen. But you won't directly get a screenshot image after pressing the key. In fact, if you don't do something after taking screenshots, you can't find them on your PC.
You may wonder, where are print screens saved? In fact, when you press the PrtScn key on your keyboard, the full computer screen will be saved as a screenshot in clipboard. In that case, you need to rely on the paste command to retrieve the screenshot from clipboard to a Windows image app like Paint or PhotoShop.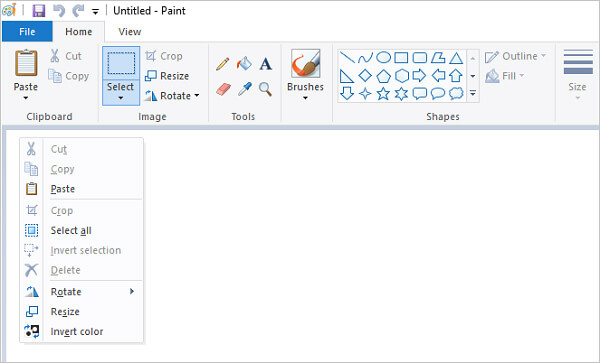 One thing you should know is that, the clipboard can only store your screenshot temporarily. If you don't paste the screenshot, or you take another screenshot with the PrtScn key, the original screenshot on the clipboard will be erased permanently.
Part 2. Where Are Screenshots Saved - Screenshots Folder
Windows will automatically save some screenshots in a specific Screenshots folder. Sometimes, when you take a screenshot on Windows 10/8/7 PC, your screenshots will be stored in that folder. So, if you can't find the location where screenshots go on PC, you can check the Screenshots folder.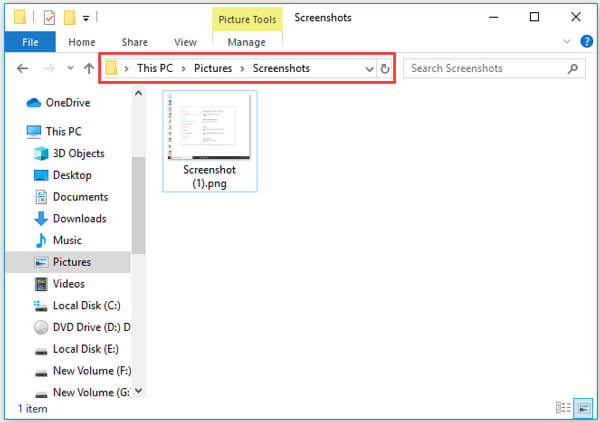 The default Windows screenshots folder location is C:Users / Username / Pictures / Screenshots. If you are using a Windows PC, you can also find your screenshots in the Photos app > Albums > Screenshots section.
Part 3. Where Do Screenshots Go on PC - Captures Folder
If you are taking screenshots from your games on Windows 10 with the Game Bar, you should also check the Captures folder to find your screenshots.
The Game Bar allows you to capture your gameplay with ease. You can also press Windows + Alt + PrtScn keys together to take a screenshot. Here you can find your screenshots Captures folder in Videos library.
Part 4. How to Take a Screenshot on Windows PC and Mac
To take a screenshot on your computer, you can also rely on the popular screenshot software, Screen Recorder. This free screenshot tool is able to capture anything displayed on your computer with high image quality. It allows you to capture entire screen or custom region of your computer. You can edit your screenshot and save it in any popular image format like JPG, PNG, GIF and more.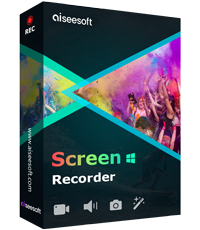 Downloads
Take a screenshot of your computer with high image quality.
Screenshot on computer screen with full screen, active window or customized region.
Take a screenshot and save it in any popular image format like JPG, PNG, or GIF.
Powerful editing features to edit screenshot and add various elements to it.
Step 1.
Free download, install and run this screenshot software on your computer. This screenshot feature is totally free. When you get to the home window, choose the
Screen Capture
feature to take screenshots on your computer.

Step 2.
Now you can freely take a screenshot to capture the current computer screen. Here you can capture your computer with full screen, active window, or custom area as you like.
Step 3.
After you get the screenshot, you can directly edit it and adjust its output effect.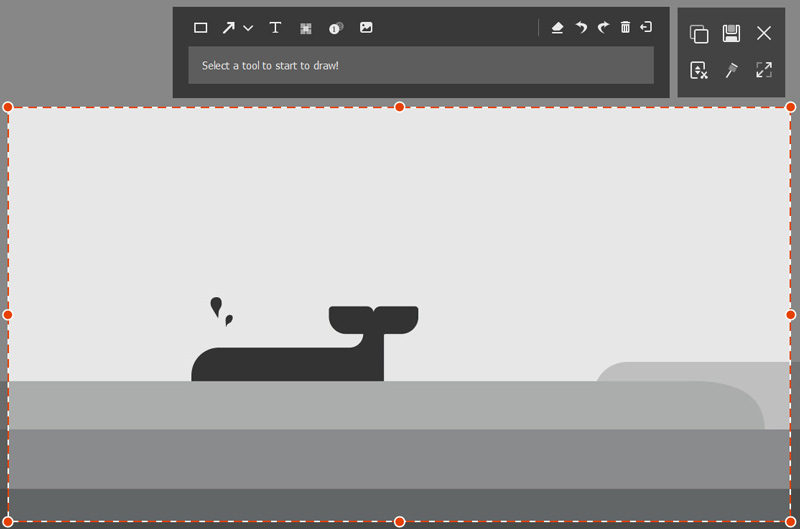 Step 4.
Click the
Save
button to save the screenshot. You can save the image file in JPG/JPEG, PNG, BMP, GIF, or TIFF. Besides the screenshot feature, this Screen Recorder also allows you to record online videos, capture your gameplay, and more with high quality.
Part 5. FAQs of Where Are Screenshots Saved
Question 1. How to change default screenshots location on Windows?
To change the default screenshots location on your PC, you should open File Explorer and then choose the Screenshots folder. Then you can enter its Properties window. Click the Location tab and click Move… to select a new location for you screenshots. Now you can follow the instructions to change the Screenshot folder location.
Question 2. How to screenshot on a Mac?
When you want to screenshot on a Mac, you can press Command + Shift + 3 at the same time to capture the full Mac screen. After that, you can see a screenshot thumbnail appears in the lower right corner of your screen. The screenshot will be saved in PNG format by default.
Question 3. How do you screenshot on iPhone without home button?
To screenshot on iPhone, you can rely on the Screenshot feature in the AssistiveTouch. You can go to Settings app and then tap General > Accessibility. Now you can replace one option with Screenshot feature. After that, you can simply tap the Screenshot icon to directly capture your iPhone screen.
Conclusion
We have mainly talked about where are screenshots saved in this post. After reading this page, you can handily find your screenshots on Windows 10/8/7 PC with ease. If you still have any questions about it, you can leave us a message.