How Do I Access My iCloud Photos in an Easy Way
I bought my iPhone several years ago. I had made photos backup on iCloud from my iPhone before, and now I want to view and access iCloud photos selectively on my iPhone. How do I access my iCloud photos on my iPhone?
I had my iPhone for 2 years. And I also made plenty of backup photos on iCloud. But recently I learned from my friend that, iCloud backup is limited, and it will erase the old data after a period of time automatically. I have so many important photos on it, and do not want them disappeared. Is there any way of accessing iCloud photos and download them to PC? How to back up my iCloud photos on my computer?
About the above two questions, It's obvious that iCloud is very important to back up files, like photos. However, after the iCloud backup, how to access iCloud photos and other files is the point. This article will focus on teach you how to access iCloud photos in different ways.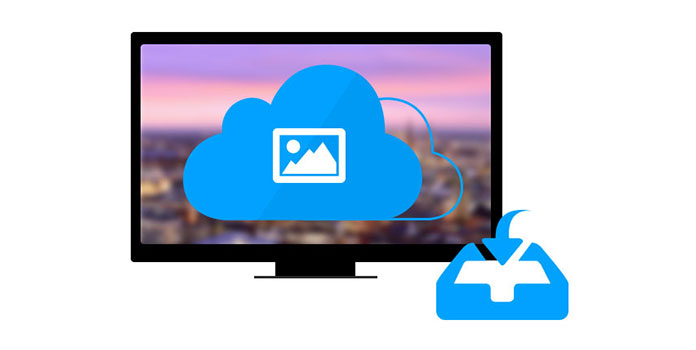 Access and Download iCloud Photos
Method 1: How to access iCloud photos from iPhone directly
As iPhone users, accessing iPhone iCloud photos is very easy. Kindly note: you need to get the internet connection during the process. Steps are as following:
1Go to "Settings" > "iCloud" and tap "On/Off" toggle to turn it one and enter your Apple ID. Turn on Photo Stream and you will see your own pictures in iCloud.
2Launch "Photos" app and tap "Photo Stream" button at the bottom of the screen. You can also tap "Camera Roll" or "Albums" button on the upper right corner to make the Photo Stream button visible if you cannot find the button.
3Tap "My Photo Stream" to see pictures you have uploaded.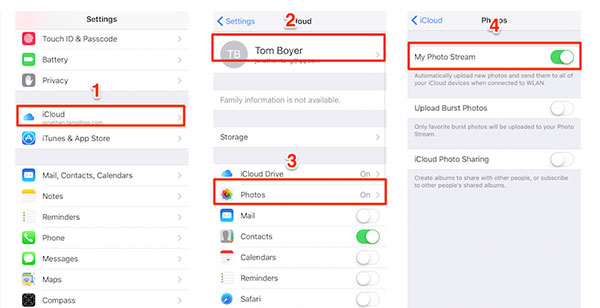 Method 2: How to access iCloud photos online
1Print iCloud official web in your browser, www.icloud.com
2Log in your iCloud account, and you can see your iCloud backup.
3Click "Photos" to access and view all your photos and videos from your iPhone.
Click the "Select" button to choose the photos, then click "Download" to save the photos to your PC or Mac. Alternatively, you could share or deleted, even add photos to iCloud.
This way is very easy. You can view your backup photos and other files, like contacts, Emails, calendar, etc.
Method 3: How to access iCloud photos on PC or Mac
In this way, you need to download iCloud Control Panel on your computer firstly. Steps are as the following:
1Launch "iCloud Control Panel" on your PC/Mac.
2Sign in your iCloud with your Apple ID, and you can access your iCloud photos data information.
3Checkmark "Photos" > "Option".
Then the pop-up window will tell you the location where you store your photos from "My Photo Streaming" and "Photo Sharing". You just need to open the folder it tells, and go to it for accessing iCloud photos.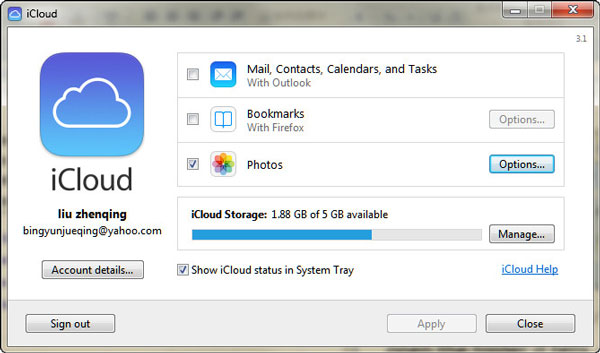 In this way, you are only allowed with the options of photos stream and photos sharing. If you want to access your other photos in Photo Library or Camera Roll you may feel disappointed.
Method 4: How to access iCloud photos with iCloud Photo Extractor
From the above methods, you can access your iCloud photos easily. However, if you want to download photos and back up them on the local disc of your computer, you will find they are not perfect to meet your demands. So we introduce another way to access iCloud photos for solving this problem with iCloud Photo Extractor. Firstly, free download this software to your PC or Mac for a backup. Take the following taps to have a try.
1 Recover from iCloud backup
Click "Recover from iCloud Backup File", and log in it with your iCloud account.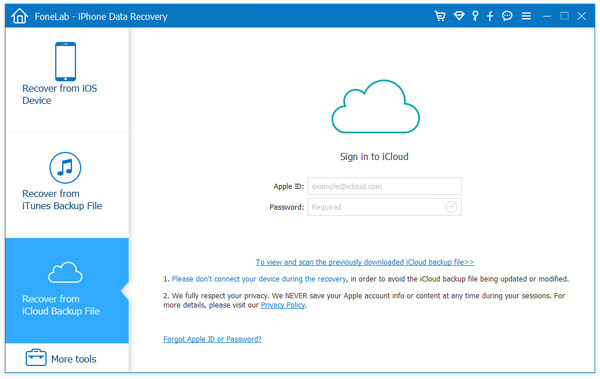 2 Download iCloud backup
After signing in your iCloud account, click "Download" (find the latest backup date in which you can find your wanted photos.)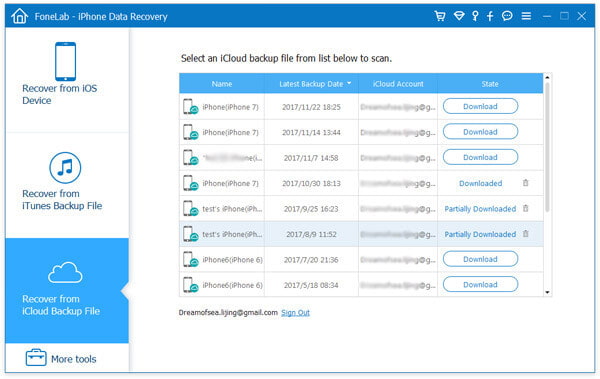 3 Select photos on iCloud
On the popup interface, tick "Photo Library", "Camera Roll" and "App Photos"or any other files you want to download from iCloud to your computer, and then click "Next".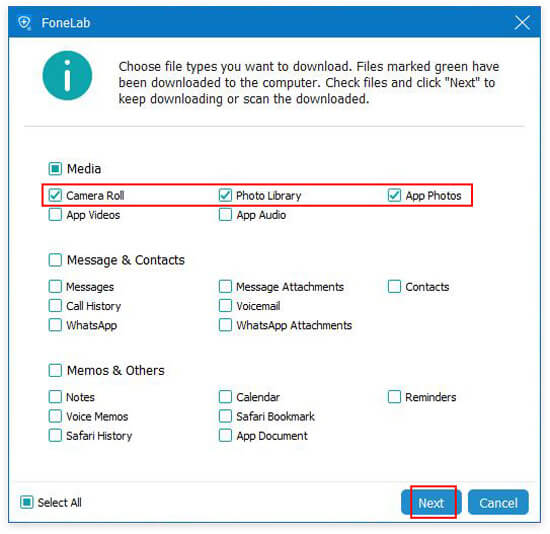 4 Access and download iCloud photos
After finishing reading all the photos, you will see the iCloud photos data. Double click "Camera Roll" to access and preview your iCloud photos. In this step, you are able to access all your iCloud photos. If you want to download these photos to PC, you can tick the photos list selectively and click "Recover" on the right bottom corner.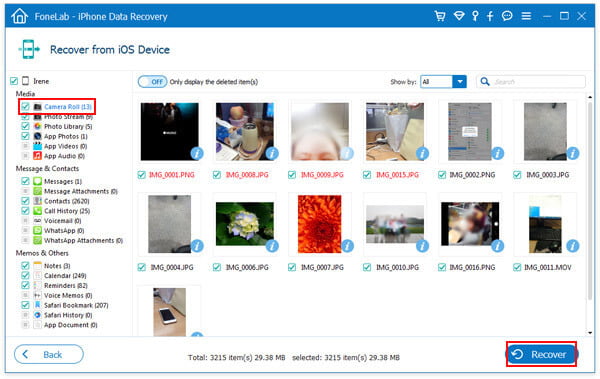 This method of accessing iCloud photos is also very easy. It provides the best solution for the two questions at the beginning of this article. Compared with other ways above, the last one also gets more advantages in managing iCloud backup:
✔ You can access other files, like bookmarks, notes, contacts, etc. and preview before downloading to your computer.
✔ You can download iCloud backup like photos, bookmarks, notes, etc. to PC selectively instead of the entire synchronization.
✔ You are able to access iCloud backup and other iOS devices backup.
✔ Choose the best way to access iCloud photos.