How to Bypass iCloud with iCloud Bypass Tools
What is the best iCloud bypass tool?
Apple pays great attention to its high-end security. So under most circumstances, you will feel safe about your private information when you are using an iPhone, iPad or iPod. iCloud Activation Lock is that kind of meaningful tool to protect the private information from being exposed even when your iOS device is lost. However, in some cases, you may need an iCloud bypass tool to bypass iCloud activation if you forgot iCloud account and cannot find it back.
You must consider it will never be possible to bypass iCloud. Of course, it's not an easy thing to bypass Apple's security. But you still can rely on some iCloud bypass tools or iCloud bypass services to do that. In this post, we will show you 5 best iCloud bypass tools to help you bypass iCloud activation lock.

iCloud Bypass Tool
Part 1. How to Bypass or Remove iCloud Lock on iPhone
Before you choose to use some iCloud bypass tools to help you bypass iCloud, you can first try bypassing iCloud lock on your iPhone. And you can take the following guide to directly remove iCloud activation on iPhone.
1. Unlock iPhone, open the "Settings" app and select "Wi-Fi" settings. From the Wi-Fi list, tap on the "i" symbol next to the Wi-Fi network you want to connect to.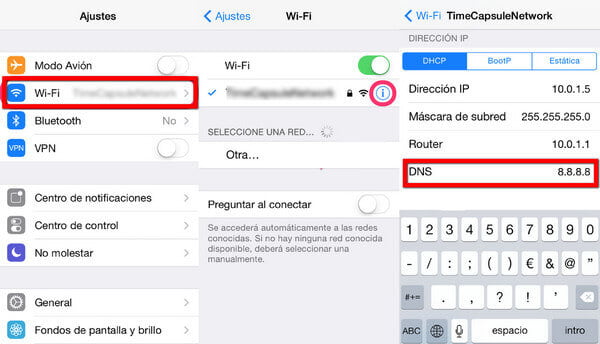 2. In the Wi-Fi setting menu, remove the existing DNS and enter the new DNS according to your location:
➤ To bypass iCloud Activation in USA/North America, the new DNS is 104.154.51.7
➤ To bypass iCloud Activation in Europe, the new DNS is 104.155.28.90
➤ To bypass iCloud Activation in Asia, the new DNS is 104.155.220.58
➤ To bypass iCloud Activation in other area, the new DNS is 78.109.17.60
3. After you have entered new DNS, tap on "Back", and then click "Activation Help".
Once the iCloud activation bypass settings is done, you'll receive a message saying "You have successfully connected to my Server." Now you have successfully completed iCloud unlock, you can access most functions like iCloud locked user Chat, Mail, Maps, Video, Games and more.
Note: This iCloud bypassing method is proved to be effective for iOS version from iOS 8 to iOS 16/15/14/13/12/11/10/9. If you want to remove iCloud Lock on other versions, you can also give it a try.
Fonelab - iCloud Data Recovery you may want to know
Fonelab - iCloud Data Recovery
For Mac
Recover lost or deleted iPhone/iPad/iPod data from iCloud backup file.
Restore Photos, Videos, Notes, Calendar, Reminder, Voicemail, and Voice Memo from iCloud backup.
Get back up Text Messages, iMessages, Contacts, WhatsApp messages and others from iCloud backup.
Scan and preview lost iPhone/iPad/iPod data before iCloud data recovery.
Compatible with iOS 16 and latest devices like iPhone 14/13/12/11/XS/XR/X/8/7.
Part 2. Top 5 iCloud Bypass Tools to Bypass iCloud
1. iCloud bypass tool - DoulCi Activator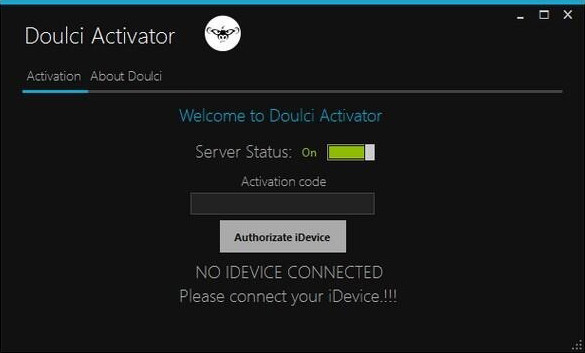 DoulCi Activator is the professional iCloud unlock tool to help you bypass iCloud. It is easy to use and works well on iOS 10 and iOS devices like iPhone, iPad and iPod. It is not a UI tool and will therefore allow you to run your own iCloud bypass server. DoulCi tool uses a mirror activation server that activates your iPhone/iPad/iPod when connected to iTunes. It's completely free and compatible with Mac, Windows and Linux computer.
Note: The tool here we mentioned is to unlock iCloud, not iPhone SIM lock. For the details, just visit iPhone SIM unlock.
2. iCloud bypass tool - ICLOUDIN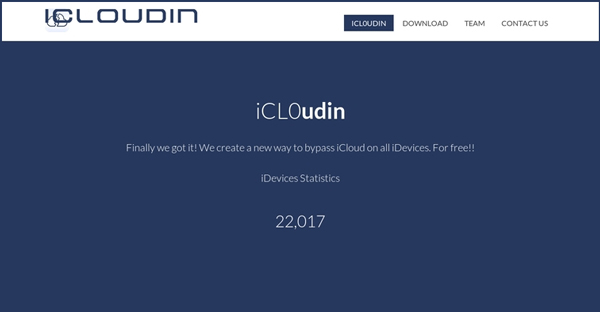 ICLOUDIN is one of most effective and popular iCloud bypass tools, which can help you bypass iCloud activation lock easily. It highly supports all Apple devices like iPhone, iPad and iPod. The whole iCloud bypass process is very simple. Moreover, it is also a totally free iCloud bypass tool. When you want to bypass your iCloud lock, just go to its website and you can follow the tutorials to do it. ICLOUDIN's site is a little cluttered so you should be patient to find what you want and pay attention to various considerations.
3. iCloud bypass tool - Open My Icloud Tool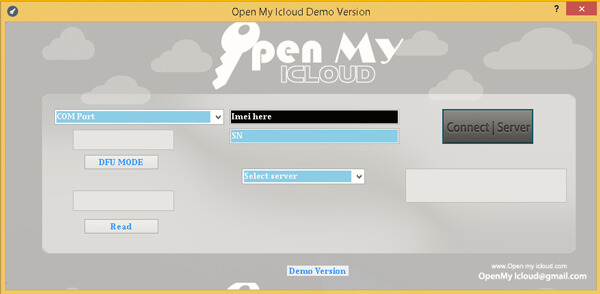 Open My Icloud Tool is a widely-used iCloud bypass tool which allows users to unlock or bypass iCloud in just one click. It is equipped with intuitive interface and user-friendly design for iPhone/iPad/iPod users to easily bypass iCloud. You can follow the exact steps as instructed on its website to bypass iCloud activation lock. But this excellent iCloud bypass tool only offers its Windows version, and the Mac download is not available.
4. iCloud bypass tool - iCloud Bypass Tool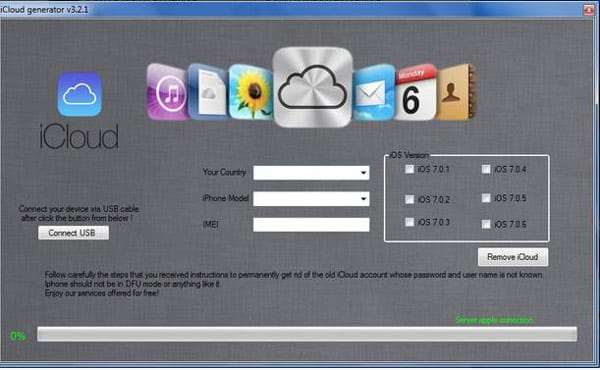 iCloud Bypass Tool is one of the best choice when you want to bypass iCloud activation, remove an iCloud account or bypass the iCloud lock. This powerful iCloud lock bypassing software has received warm reception in the global mobile market. Though the final rating star is 3.5, there are still many users are rather satisfied with it and use it to bypass iCloud successfully.
5. iCloud bypass tool - Official iPhone Unlock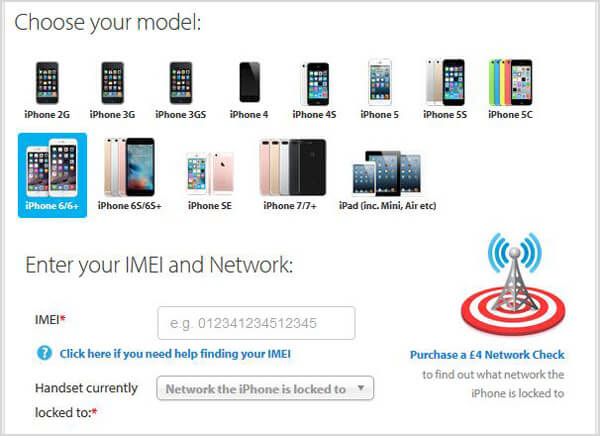 Official iPhone Unlock is not a iCloud bypass tool, but a iCloud activation lock bypassing service. While you don't need to worry about the result, it works much the same way as the tools we have already seen above. Different with the first four iCloud bypass tools, this official iPhone unlock service isn't free. You need to pay for it according to your device. So compared with other iCloud bypass tools, it has a bigger chance to bypass your iCloud.
We mainly talk about five great iCloud bypass tools and how to bypass iCloud activation lock in this post, so that you can easily access your iCloud data.
What's more, we tell you a simple way to directly remove iCloud lock on iPhone by using Fonelab - iCloud Data Recovery. When you need to bypass iCloud, you can use these iCloud bypass tools to have a try. Because Apple constantly strengthens its security, we can't guarantee each recommended iCloud bypass tool can help you bypass iCloud. In a word, hope you can finally make your iCloud lock bypassed after reading this post.