How to Remove iCloud Activation Lock on iPhone 14/13/12/11/X/8/7/6/5/4
(Even without Password)
Do you know how to bypass or remove iCloud activation lock on iPhone, iPad or iPod? If you have an iPhone which is stuck on the iCloud activation screen, this iOS device will turn to practically unusable. How to make the iCloud lock removal? This post will show you effective ways to remove iCloud activation lock on iPhone 14/13/12/11/X/8/7/6/5/4.

"I bought a used iPhone 11 and it kept asking for the iCloud login. I can't go through the iCloud activation and use it. How to bypass or remove the iCloud activation lock? Is there any good iCloud lock removal tool or service? Any help?"
To better protect personal information, Apple brings the iCloud Activation Lock feature to safeguard your iOS device like iPhone, iPad and iPod. However, you may forget your iCloud password and unable to restore your iCloud account, or buy a used iPhone which is still locked by the last owner. How to remove iCloud lock?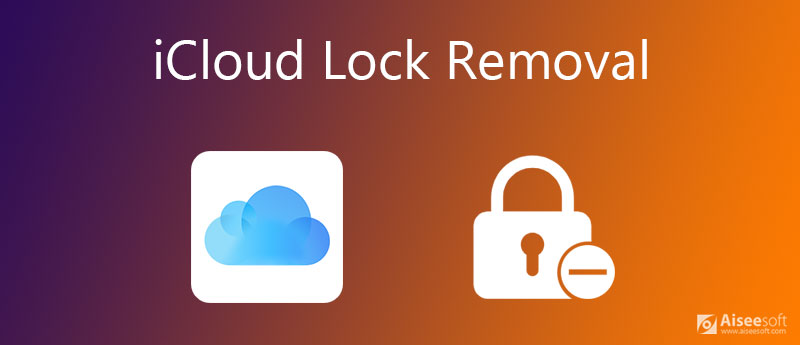 If you can't bypass or remove the iCloud activation lock, all you get is an unusable iPhone.
You have to admit that, it's not that easy to remove iCloud lock. You have to rely on some iCloud lock removal tools or services. The hardest part is that, you don't even know which one you should choose. Don't worry. This post will help you disable iCloud activation lock and bring your iPhone back to normal condition.
Part 1. What is iCloud Activation Lock
You probably don't know what iCloud activation lock is when you first heard about it. Thus, before showing you how to remove iCloud lock, we want to give you a simple introduction about the iCloud activation lock first.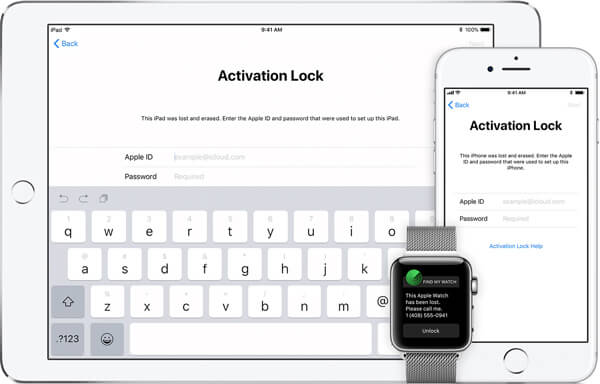 iCloud activation lock is an iOS feature designed by Apple to better protect users' personal information and prevent others from using your iPhone. If your iPhone is lost or stolen, all the privacy data will still be safe. Once you lost your iOS device, you can enter www.icloud.com and turn on Find My iPhone to put it into Lost Mode. In that mode, user is required to enter the original Apple ID and password to remove iCloud activation lock.
Part 2. How to remove iCloud lock temporarily with DNS
If you are stuck at the "Activate iPhone" mode and asked to login Apple account, you can try using DNS to bypass the iCloud activation lock.
Step 1.
After choosing Language and Country, tap Home button and then tap More Wi-Fi Settings.
Step 2.
Tap on the i icon next to the Wi-Fi network you want to connect to
Step 3.
When you enter the menu, clear the address bar and enter new DNS.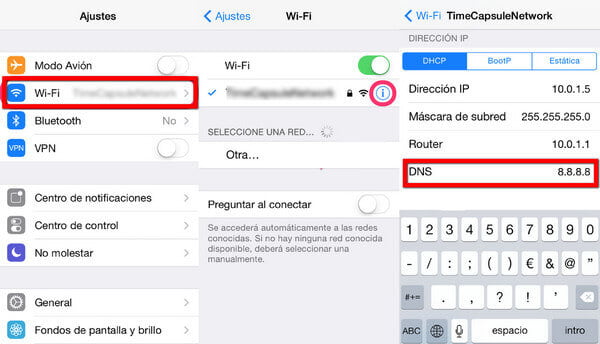 You can remove the DNS settings and input a new one according to your location:
iCloud locked removal on USA/North America, the new DNS is 104.154.51.7
iCloud locked removal in Europe, enter the new DNS 104.154.51.7
iCloud locked removal in Asia, try the new DNS 104.155.220.58
iCloud locked removal in other areas, try the new DNS 78.109.17.60
Check how to clear DNS cache on Mac
Step 4.
After entering the new DNS, tap Back > Activation Help. If you successfully remove iCloud lock, you will get the message "You have successfully connected to my server".
Part 3. How to remove iCloud activation lock permanently
Step 1.
First step will be the same, you need to tap More Wi-Fi Settings and i to enter Menu interface.
Step 2.
Clear the source DNS address, and tap Globe on the keyboard.
Step 3.
Tape the Port field and input 15-30 random characters. Type "8888" in front of Port and then select Back > Next.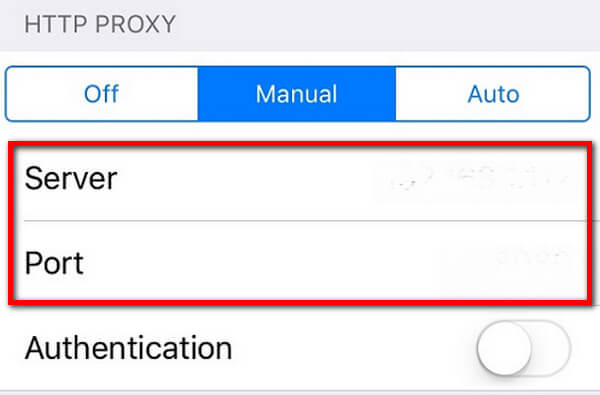 Step 4.
Keep sliding the Unlock and tap the language options until you see the home screen. After all these steps, you have a big chance to get iCloud lock removed.
Part 4. How to remove iCloud activation lock with iCloud lock removal service
In fact, there are many iCloud lock removal services on the internet. Official iPhone Unlock site is one of them. It can help you remove the iCloud activation lock and the service price starts at $19.95.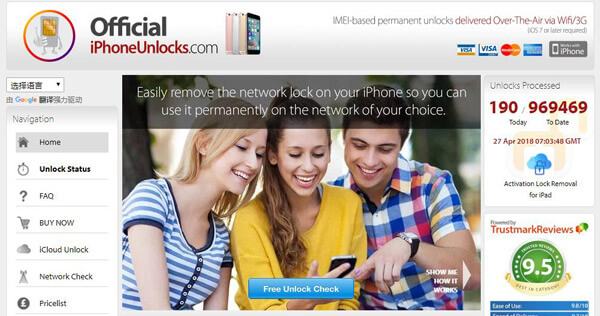 Part 5. iCloud activation lock removal on iPhone (Know ID and password)
The problem will be easily solved if you have the Apple ID and passcord, as well as enable Find My iPhone.
You can easily remove the iCloud lock by taking the following guide.
Step 1.
Navigate to iCloud.com and log into your Apple account.
Step 2.
Click Find iPhone and then enter the password.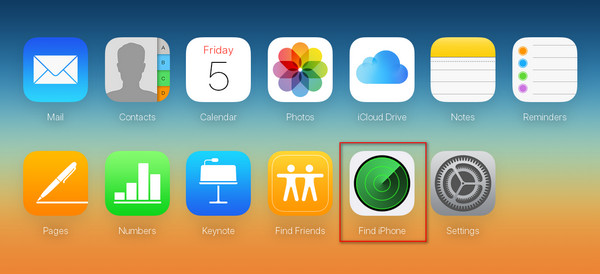 Step 3.
Click All Devices and select which iOS device you want to remove iCloud lock.
Step 4.
Click on Erase iPhone > Remove from Account to make the iCloud activation lock removal.
Part 6. How to delete iCloud lock with activation lock removal software
You can also choose to remove iCloud lock with removal tools. Doulci Activator is a very popular iCloud lock removal software which can help you get a normal-condition iPhone. It offers both Windows and Mac versions. You should first download and install a right version on your computer.
Step 1.
Download, install and run Doulci Activator on your computer.
Step 2.
Override the DNS for a domain by editing the Hosts file. "Hosts" file locates on c:\windows\system32\drivers\etc.
Step 3.
If you installed the script on a local server, paste "#127.0.0.1 albert.apple.com". You need to paste "127.0.0.1 with the IP of your server" if you installed the script on a web server.
Step 4.
Connect the iCloud locked iPhone with computer. Enter IMEI number and then click activation Start. iPhone will reboot. You are required to input IMEI number again after rebooting.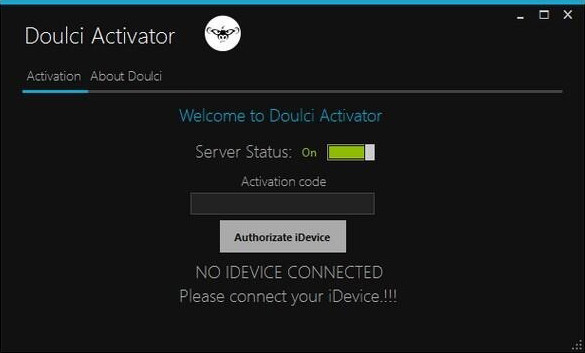 When the whole unlocking process is finished, the iCloud activation lock will be removed. Then you can enter your personal Apple ID and password.
Part 7. How to remove iCloud lock by erasing everything on iPhone
You can erase all settings and content on iPhone to try removing iCloud lock. To do that, here we recommend the professional iPhone Eraser for you. It has the capability to delete everything on iPhone and bring it to the brand new condition. Once the deletion is completed, others cannot recover and steal your private data. You can free download it and have a try.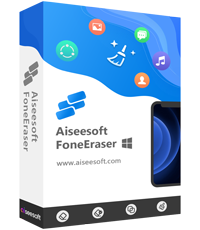 Downloads
FoneEraser - Best Way to Remove iCloud Lock
Wipe the iCloud lock on your iPhone thoroughly and permanently.
Provide 3 erasing levels to delete data according to your requirements.
Protect your privacy and free up the storage space on iPhone
Support multiple iOS devices like iPhone/iPad/iPod.
Step 1.
With the download button above, install and run this iPhone erasing software on your computer. Connect your iPhone to it with USB cable.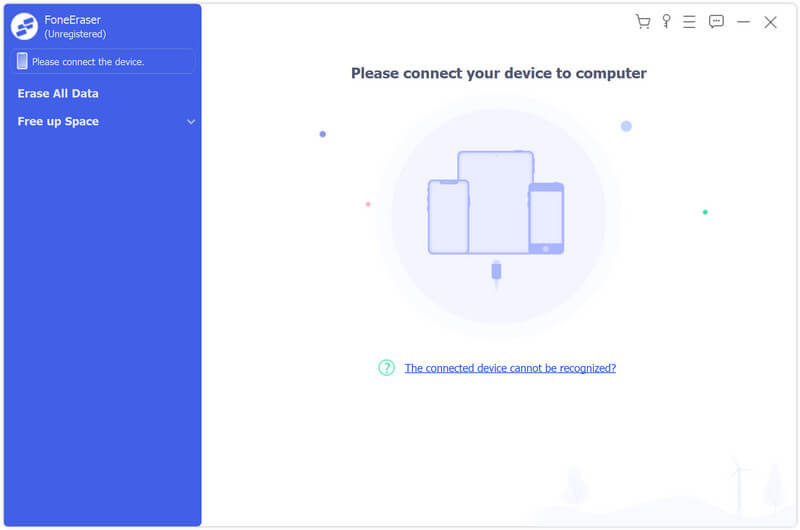 Step 2.
It provides three erasing levels for you to choose from:
Low, Middle and High
. You can use High level to try removing iCloud lock, which is based on the U.S.DoD 5220.22-M wiping standard that should erase your private data. Then click the
Start
button.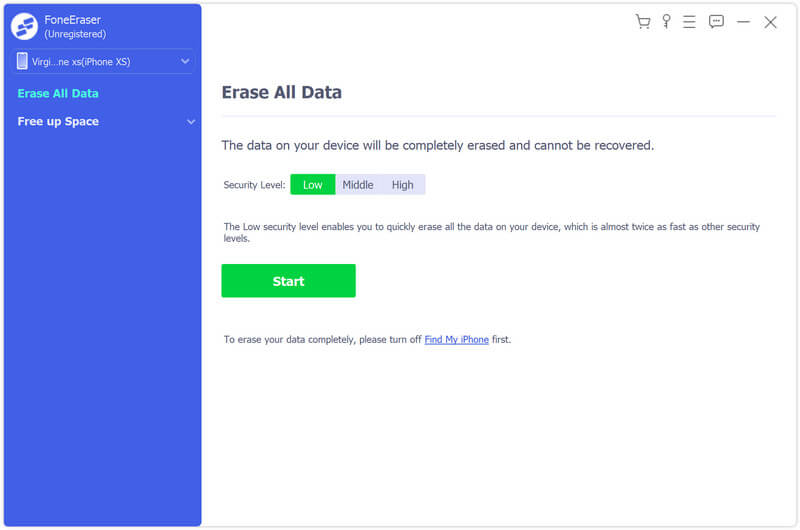 Step 3.
To confirm erasing, please enter
0000
and click
Erase
. That should delete all iOS data and settings permanently to make the iCloud lock removal.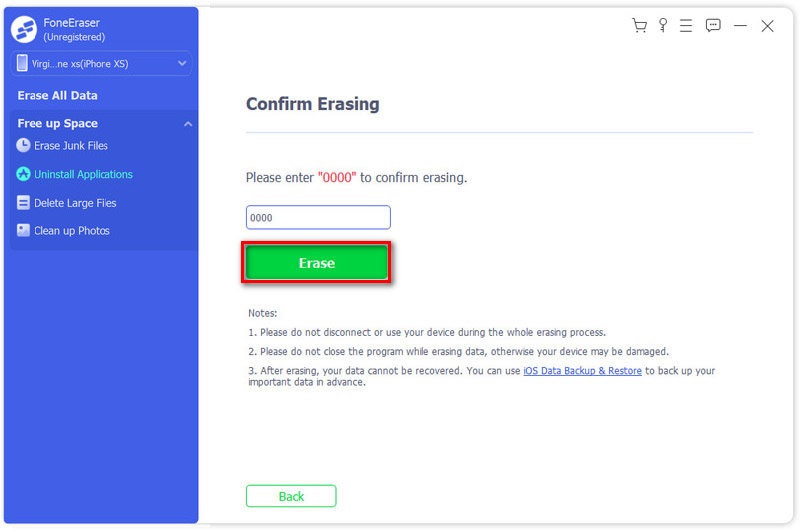 Part 8. FAQs of iCloud Lock Removal
1. Do iCloud lock removal services work with any version of iOS?
It depends. But most iCloud unlock service, such as FoneEraser, should support the latest versions of the iOS.
2. What's the difference between iCloud activation lock and SIM lock?
The iCloud activation lock is produced by Apple, which is determined to make it hard for others to use stolen devices. As for the SIM lock, it is meant to force you to apply the multi-year contract by locking your IMEI number to a specific carrier.
3. Does the mentioned iCloud removal service work on iPad?
Yes, they should work on not only your iPhone but iPod touch, iPad Air, iPad Pro, and technically all iOS devices linked to the Apple ID account.
Conclusion
We mainly talk about iCloud lock removal in this article. The truth is, it's hard to remove the original iCloud activation lock from your iPhone, iPad or iPod. We show you several solutions to help you get the iCloud lock removed. If you have any better method, please tell us in the comment.
Surely, if you still have any question, you can also leave us a message.

Leave your comment and join our discussion