How to Bypass or Unlock iCloud Lock for iOS
iCloud Activation Lock is the meaningful tool to protect the private information from being exposed after iPhone or iPad is lost. Once iPhone users lost iPhone, they can log in www.icloud.com to enable Find My iPhone to make the lost iPhone as the Lost Mode.
At that mode, someone else who takes the lost iPhone is required to enter the original Apple ID and password to unlock iCloud lock. This function is really useful for iPhone or iPad losers. However, it also brings some inconvenience for someone who wants to bypass iCloud lock or unlock iCloud lock safely.
For example:
1. After you misunderstood your iPhone is lost or stolen, you misplace your iPhone and cannot unlock iCloud lock.
2. You get a second-hand iPhone 6 from eBay, but that iPhone is iCLoud locked. And you cannot contacts the original owner to help you unlock the iCloud account.
The above embarrass prompts you to bypass iCloud lock or remove iCloud account for a legal use. In this post, we will discuss how to bypass iCloud lock and how to unblock iCloud lock on iOS for your use.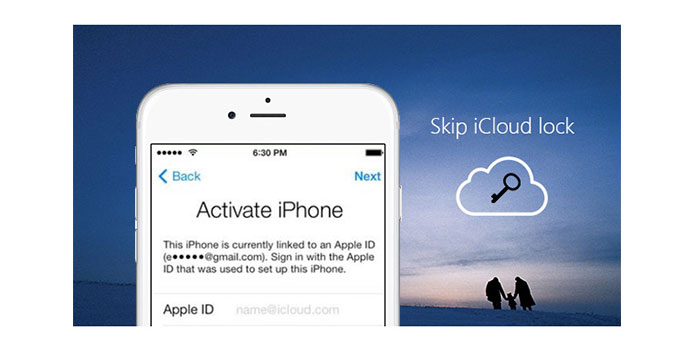 Bypass iCloud Lock
Bypass iCloud lock on iOS 8 to iOS 9.2
For iOS 8 to iOS 9.3, you can follow the step-to-step guide below to bypass iCloud lock.
Bypass locked iCloud temporarily
For your temporary settings on iCloud lock removal, you can take this method.
1In "Activate iPhone" mode on your iPhone, tap "Home" button to choose "Wi-Fi Settings". In the Wi-Fi network list, hit "i" symbol to connect the network that you want.
2Remove the existing DNS, and enter the new DNS
Check DNS number on your location:
➤ If you are in USA/North America, type in 104.154.51.7
➤ If you are in Europe, type in 104.155.28.90
➤ If are in Asia, type in 104.155.220.58
➤ In rest of the world, type in 78.109.17.60

Check how to clear DNS cache on Mac
3Tap "Back" > "Done" > "Activation Help".
After all is done, you can see one text that reads, "You have successfully connected to my server." Which means that you have activated iPhone and can use the major functions of your iPhone. (Fix error connecting to Apple ID server)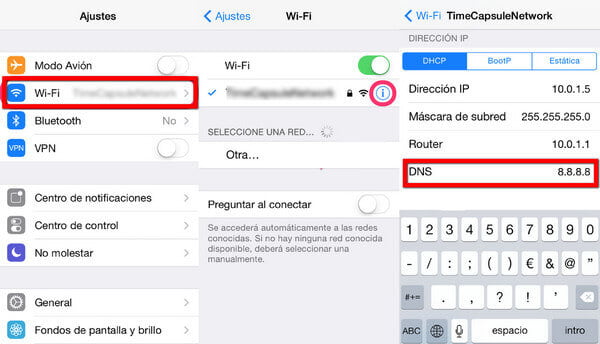 If you buy a second-hand iPhone and iPhone is not in "Activate iPhone" mode, you need to manually reset your iPhone into "Activate iPhone mode".
Remove iCloud lock permanently
1Tap "Menu" > "Applications" > "Crash" to reboot your iPhone.
2Select language and country, tap "Home" button and select "More Wi-Fi Settings".
3Still tap "i", scroll down and tap "Menu" under "HTTP PROXY" section.
4Clear the given address, and tap "Globe" on the keyboard. In the "Port" filed, type 15 to 30 characters randomly and type in "8888" in front of Port and tap on "Back" and select "Next".
5Keep sliding to unlock and select the language options repeatedly, till you see the home screen of your device.
By now, you have removed iCloud lock for most functions on your iPhone.
When you use the iCloud unlocked iPhone to open one of the three apps, Phone, Newsstand, and FaceTime, you will find you have to restart iPhone.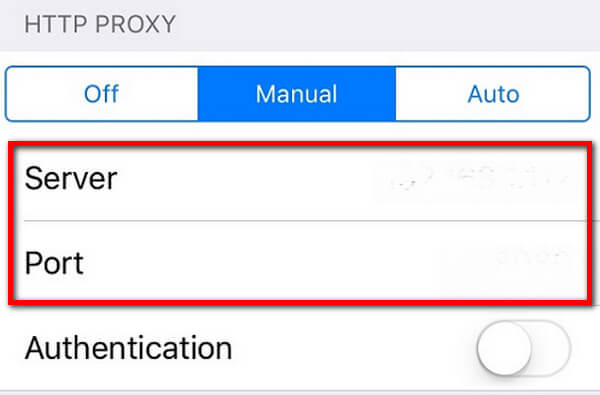 Note: we are writing here to bypass iCloud lock, not iPhone SIM lock. For the details, just visit iPhone SIM unlock.
Bypass iCloud lock on iOS 10
If you want to bypass iCloud lock on iOS 10, you must pay more attention. By now, for iOS 10 iCloud lock remover we will need one too, Doulci Activator, it has Windows and Mac version. You can make iCloud lock disabled on Windows computer and Mac accordingly.
1Download Doulci Activator 5.0 for Windows, install and run it on your computer.
2Edit "Hosts" file on your computer to enable you to override the DNS for a domain, on that particular machine.
1. Find "Hosts" location
For Windows xp/2003/vista/2008/7/8/10 users, "Hosts" file locates "c:\windows\system32\drivers\etc".
2. Paste files
Paste "#127.0.0.1 albert.apple.com" if you installed the script on a local server
Paste "127.0.0.1 with the IP of your server" if you installed the script on a web server.
3. Save the "Hosts" file
3Plug your iPhone to computer. And this tool will detect your iPhone or iPad automatically.
4Type device IMEI number correctly and then click activation Start. Wait a moment, your device will be rebooted and Doulci tool asking you to confirm your IMEI number type again.
5After about 10 minutes, your iPhone iCloud lock will be unblocked, and you can add Apple ID and password at your own will.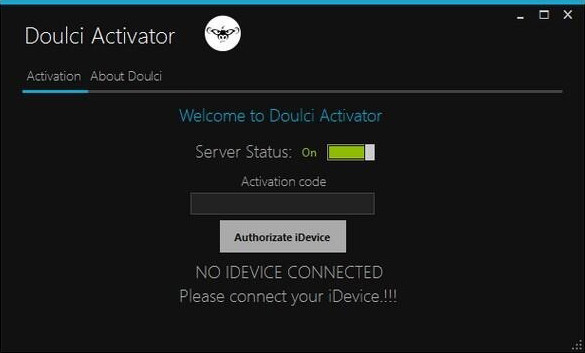 This iCloud lock removal tool is compatible with iOS 10 for iPhone 7, iPhone 7 Plus, iPhone SE, iPhone 6s/6s Plus/5s/5c/5, iPad Pro, iPad Air 4/3/2, iPad mini 4/3/2 and iPod touch 6. So you can fully be met with to get iCloud lock removal.
Similar tools to Doulci Activator, iCL0udin also can help you make it.
More than deleting iCloud lock from your iPhone, you can also find some online service that can help you bypass iCloud lock within 1-3 days. And what you need to do is to provide your IMEI number of your iPhone, and make payments.
After unlocking iCloud lock, you had better take care of your settings on your iPhone. If you do not use "Find My iPhone" frequently, you can turn off "Find My iPhone".
Extended Reading: Permanently delete iPhone before you bypass iCloud lock
Before you unlock iCloud lock, you can choose to delete iPhone from iCloud first in order to protect privacy. Here is a powerful tool you can use to erase all iPhone data.
Aiseesoft FoneEraser is the most powerful utility to erase all iPhone content and settings permanently and thoroughly.
FoneEraser
Erase various content and settings permanently.
Protect your privacy by thoroughly erasing iOS devices.
Meet your personal needs with three erasing levels selectively.
In this article, we have mainly introduced all methods you can use to bypass or unlock iCloud lock in iOS. Still have more questions about bypass iCloud lock? Feel free to leave your comments down below.