How to Create a Flickr Slideshow with Music
Nowadays, people record their moments in numerous ways like taking photos, making a vlog, etc. How to make the photos more attractive while you are sharing them to your family, friends, and lovers, even the strangers on the social website? Making a slideshow can be an option.
But how do we make the attractive slideshows? I think Flickr is working great as a slideshow maker.
Flickr is known to us as an image hosting service and video hosting service, which has been owned by SmugMug since April 2018. People can share and embed photos on Flickr.
Flickr allows to create the slideshow from users' Flickr photos in several minutes, this is the common reason why most of the photographers and bloggers choose Flickr host pictures which embed in blogs.
After reading this article, you will know how to make a Flickr slideshow via Flickr itself, and Aiseesoft Slideshow Creator.

Part 1. Make a Flickr slideshow via Flickr photos
Step 1 Log on your Yahoo! Account, if you do not have one, you need to register first.
Step 2 Upload Photos.
If the photos you need for slideshow is on your Flickr, skip this step.
Click the "Upload" button on the top right next to the search box. Then you will meet a page written with "Drag & drop photos and videos here or Choose photos and videos to upload", you can drag your photos or videos to this page or click on the "Choose photos and videos to upload" with a blue background to select your photos or videos.
You could rename your photos, and also add descriptions, tags for them. After finishing editing, just click on "Add to albums".

Step 3 Click on "You" next to the "flickr" logo, then click "Organize".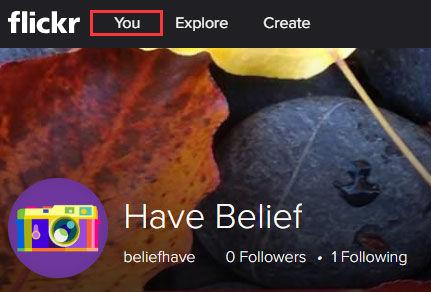 Step 4 Select the photos you want from the bottom of the page, and drag them to the blank page in the middle of the "Batch Organize" page.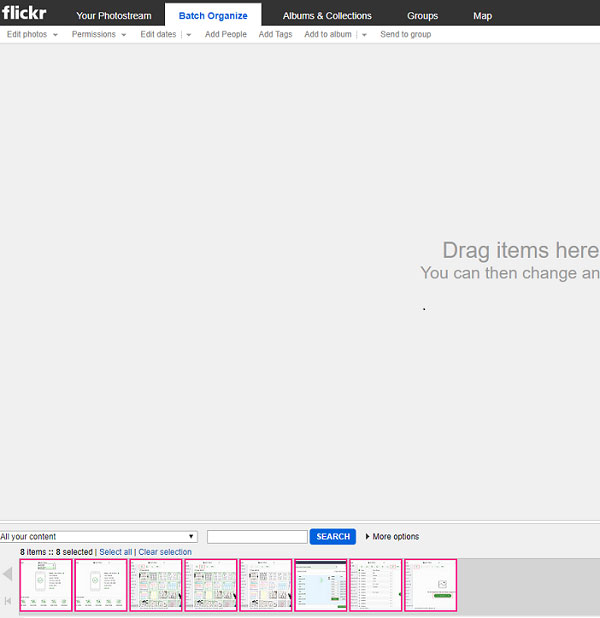 Step 5 Click on "Add to album", and rename your album then click "SAVE".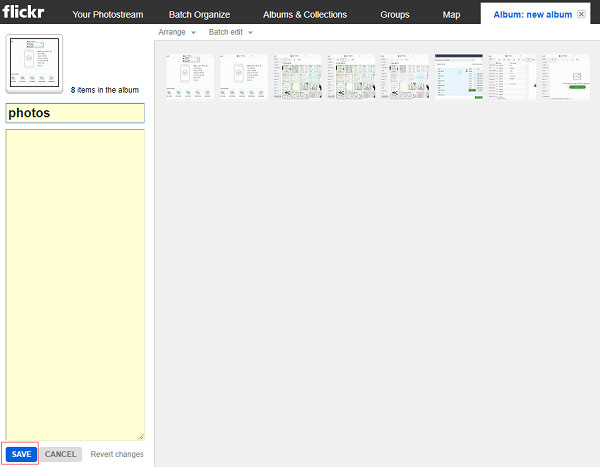 Step 6 Select the album to appear as a slideshow.
Click on "Your Photostream" next to the "flickr" logo.
Click on "Albums", you will find the album you set, open it.
Click on "Toggle slideshow" icon, you will see the slideshow you made.

Making a slideshow on Flickr is a good choice, but it requires the internet connection to go through the whole process. And this Slideshow maker function inside Flickr only provides you with a few editing functions, like reversing, etc.
Maybe you will need another slideshow tool when you're offline, or you may want more powerful editing functions, and Aiseesoft Slideshow Creator can be a great alternative.
You can make the slideshow via Aiseesoft Slideshow Creator for free, and it is easy to use. With Aiseesoft Slideshow Creator, you can make a video slideshow, photo slideshow. There are various themes for you to make your slideshow more attractive.
Part 2. Make a Flickr slideshow via Aiseesoft Slideshow Creator
Step 1 Install Aiseesoft Slideshow Creator and launch it on your computer.
Step 2 Click "Add photo(s) and video(s) here" to add pictures and video files into this program.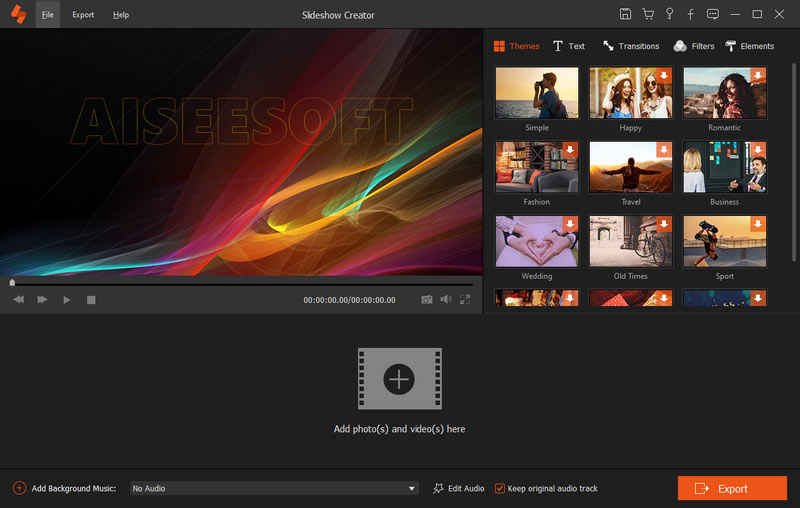 Step 3 Navigate the photo or video that you want to edit, click Edit button to start the editing interface. Then you can click the "Themes" icon to select the perfect themes from this software.
In this window, you can select one theme you like to make the slideshow.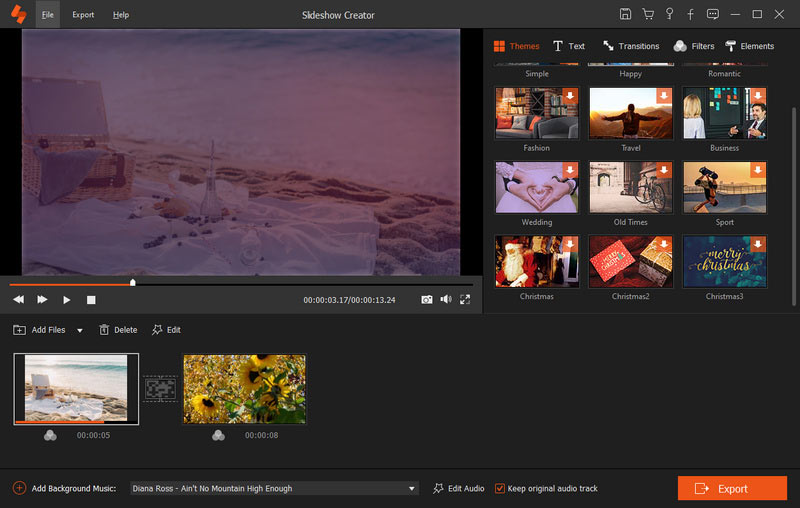 Step 4 In the main interface, you can also click the "Add Background Music" button to select the music you want. You are allowed to loop playback the current music, just check the checkbox.

Step 5 Click on the "Export" button, and you are allowed to rename your slideshow and select the location you want to save it. Also, you can select the output format you want.
If you want to change the video and audio quality, click on the gear-alike icon, you can change the encoder, channel, sample rate, and bit rate of your video and audio.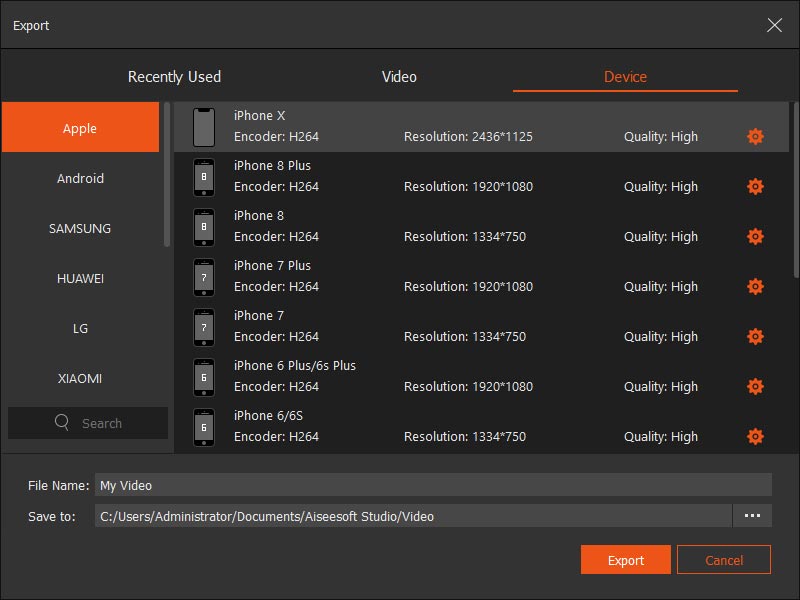 Step 6 Click on the "Convert" button, and wait for minutes until it finishes.
Here's the video about making slideshows for you. Click it to check.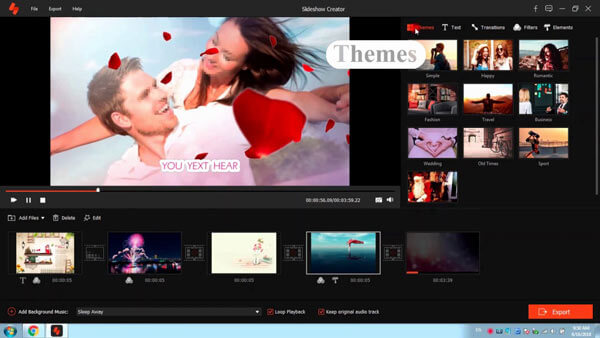 After reading this article, you have learnt 2 ways to make a slideshow on Flickr. One is basic and free, the other one is paid but more powerful. Choose the one that best suits you. If you have more great ideas about creating slideshows for Flickr, leave your comments below!
Making slideshows on a phone is also a trend as we are carrying the mobile phone every day. Making slideshows on your phone makes most of us feel more convenient. We can make the slideshows everywhere, not just on the desktop or laptop.
If you also like to learn about how to make slideshows on your phone, click and learn Top 10 Photo Slideshow Apps with Music on iPad/iPhone and Android(/resource/slideshow-app-with-music.html).