Shrink Photo Size with the Best Ways You Must Use Right Now [Ultimate Guide]
It is essential to understand that to shrink photo size; you will need software. Everything we capture has different file sizes because of the color bit, resolution, and quality it has on it. As mentioned earlier, you will need software, but not all software provides the best output. Sometimes, the compressor you choose is faulty or hard to use, leading to other problems. As a word of advice, you will need to spend at least three to five minutes reading this post. Here, we will introduce the four safest methods you can follow to downsize your image without affecting the overall quality of your image.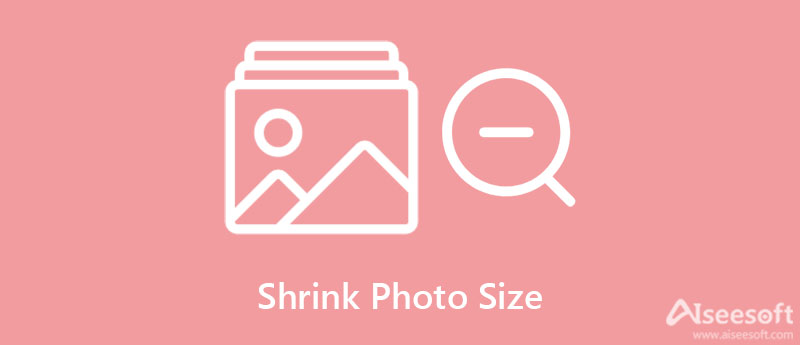 Part 1. Free Online Method to Shrink Any Images at Ease Without Quality Lost [Must Read!]
Aiseesoft Free Image Compressor Online lets you shrink image size automatically without needing to install software on your device. It is a powerful compressor you can access on the web for free. This tool can detect patterns, textures, and colors, unlike other compressors with AI technology. Indeed, the tool works even if you are compressing multiple files or single. After compressing your file, you can download one file or all at once. Also, it supports multiple image formats you can upload here; there is no need to worry if the format is supported. What do you think about this tool? Want to know how to shrink photo size right now? In that case, you can follow the indicated steps below to do it successfully!
Steps on How to Shrink Image on the Web with the Aiseesoft Free Image Compressor:
Step 1:
You can directly access the online tool by clicking this
link
; a new tab on your search engine will open once you click the link.
Step 2:
ere, you can drag and drop multiple or single files if you want to, but you can click the
Add Images
to open the folder and search for the image file you want to shrink.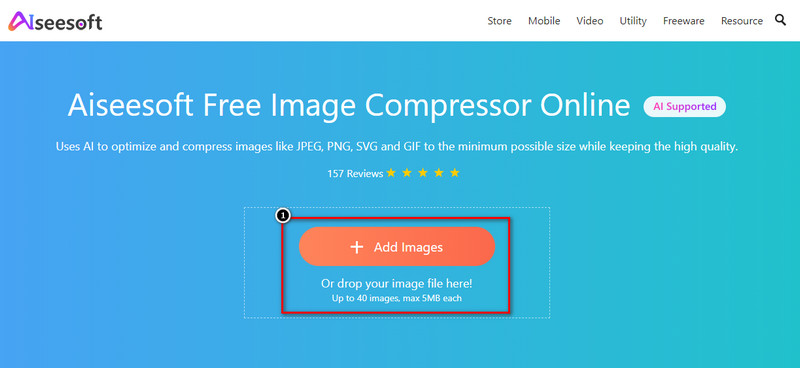 Step 3:
The shrinking process will start after you upload the image file. Wait for the process to be accomplished.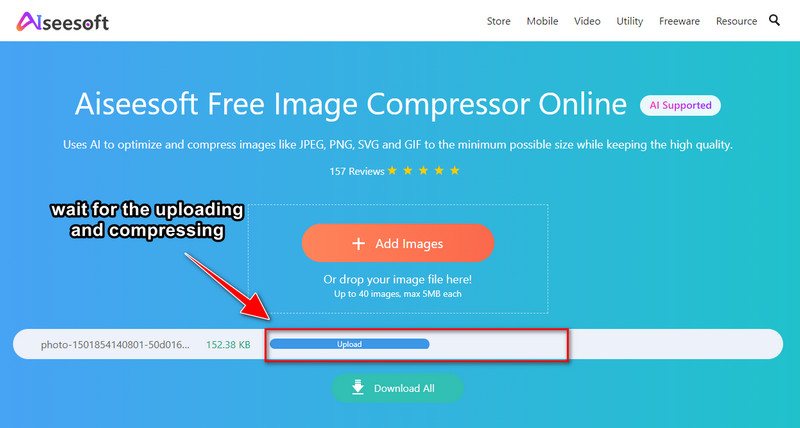 Step 4:
Now that compressing is finished, click the
download
button to have the image you shrink with this tool.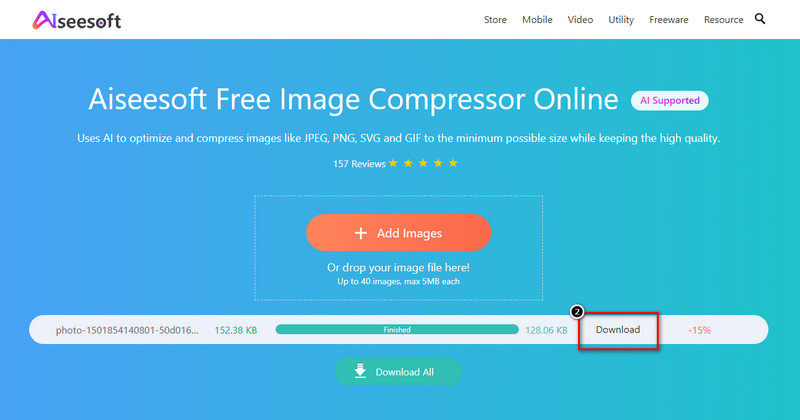 Part 2. A Professional Image Editor You Can Download on Your Device [Paid]
Everyone knows Photoshop is a heavy-duty software that allows multiple professionals and beginners to start making their images look better and shrink picture size. With the reputation it builds on the market, we can say at least that it is the best amongst the tool you may find, but you will need to purchase it. Unlike any other software, this tool can do a lot of amazing things to your image with its rich features and functions you can have. However, learning to edit with this software will consume some time. Nevertheless, shrinking here is much simpler if you follow the added steps.
Steps on How to Shrink Image Professionally with the Adobe Photoshop:
Step 1:
efore we can teach you how to shrink the photo file size, you must download and install the software on your desktop, then launch it!
Step 2:
Click the File menu, go to the
Open
, look for the image file over your local drive, and then upload it.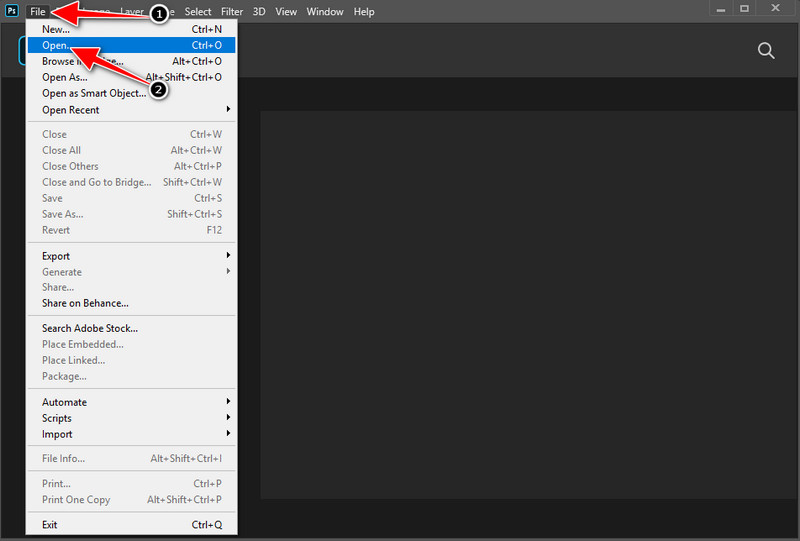 Step 3:
Before you compress, you can start doing some editing on your image with the tools this professional software has. But if you want to start compressing immediately, proceed to step 4.
Step 4:
Go to the same
File
menu, then click
Save
. A dialogue box will show, you can change the image option to compress the image here. Press
OK
to save the image you compress here.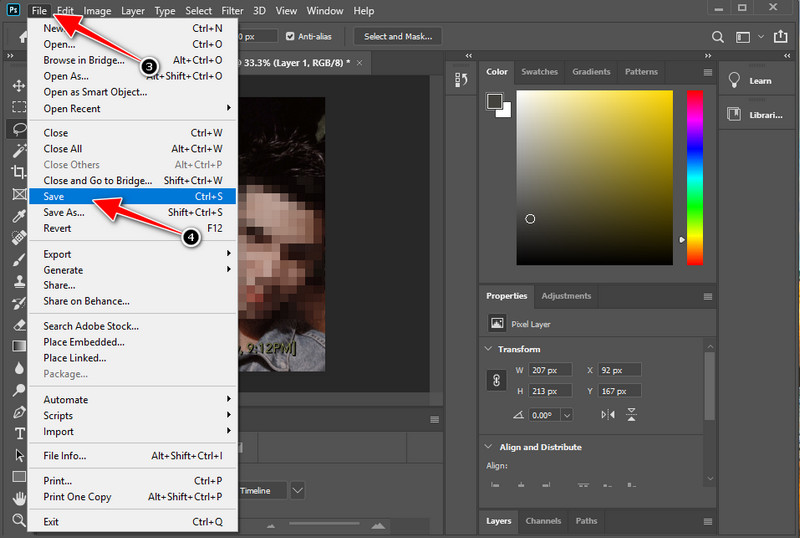 Part 3. Free Windows Compressor to Shrink Image via Zip File
because its size is small, but all of the content will store in the image in a case-like, known as a zipped file. Also, this method is pre-built, so you don't need to download and install the software. However, if you choose this option, the receiver needs a tool to unzip the file. It would be trouble for them, but if the receiver has, you can follow the steps we add below.
"Note: This method only works for Windows users; the zipping method on Mac differs from the steps here."
Steps on How to Shrink Image via Zipping the Image File:
Step 1:
On your computer, find the image file you want to zip. Now that you have found it, you can proceed to the succeeding steps.
Step 2:
Right-click
the image you want to be zipped, and there will be different options on your screen.
Step 3:
ress the Send to and select the
Compressed (zipped) Folder
to turn the image into a zip file.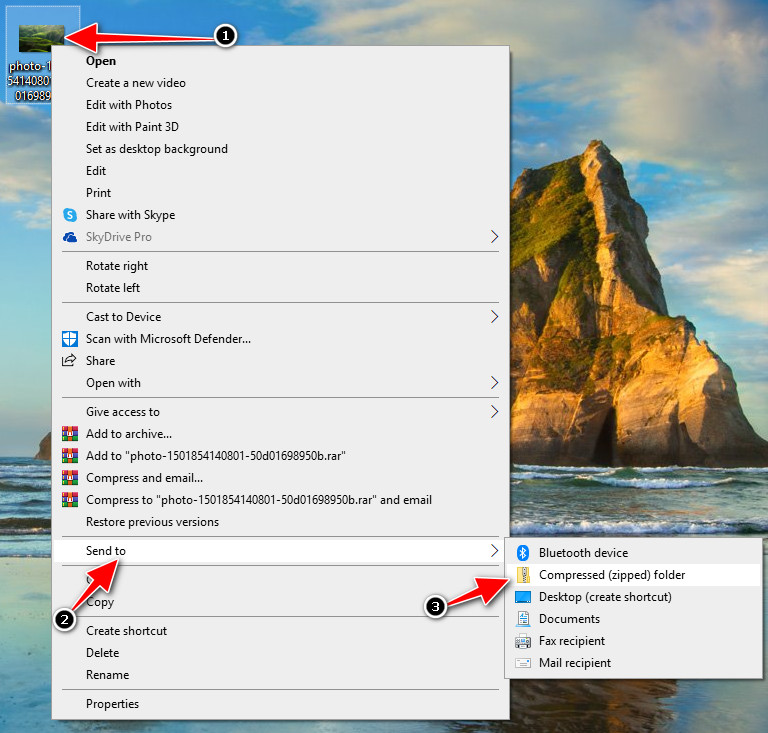 Part 4. Built-in Software on Mac to Shrink Photos Easily
Preview can assist you on how to shrink picture size if you are a Mac user. This tool is a default app you can use on the latest Mac devices and some old versions of Mac. Its primary purpose is to view images saved on your Mac devices, but it can also help you do multiple things like downsizing the image file. Sadly, this app isn't available to Windows users because it is only dedicated to the operating system. So, if you need to compress the image, follow the steps we add.
Steps on How to Shrink Image with the Default App on Mac the Preview:
Step 1:
Open now the photo you want to shrink on Preview.
Right-click
the image, then press
Open
With and select the
Preview
.
Step 2:
Click the
Tools
on the toolbar at the top and choose
Adjust Size
on the options that will show.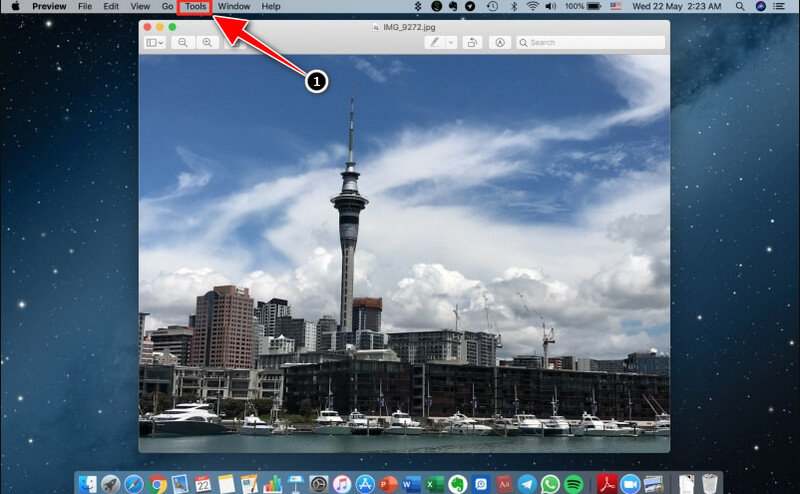 Step 3:
Change the image resolution to compress the image; you can also change the dimension of the image to shrink the photo file size.
Step 4:
will see under the dialogue box the resulting size; if that is your desired image size, click
OK
to apply the changes.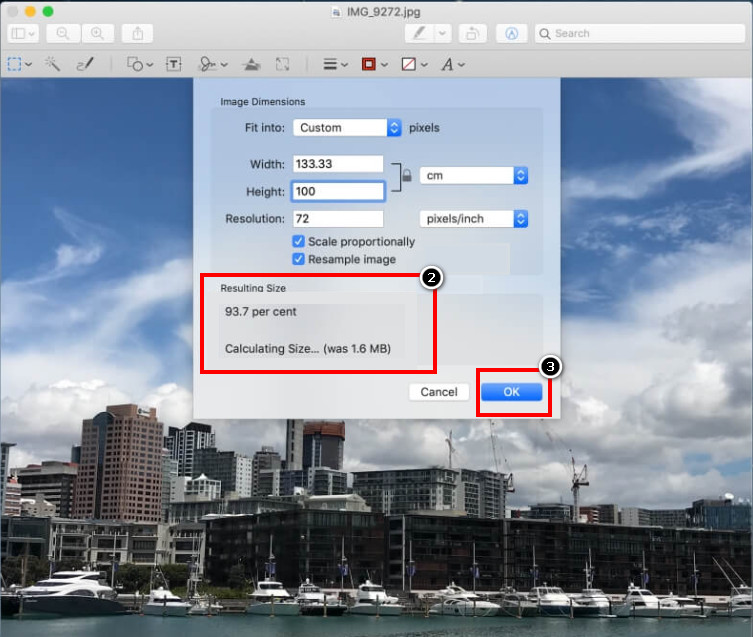 Part 5. FAQs on How to Shrink Photo
Does lowering the file size of photos reduce pixels?
It reduces pixels once you lower the image's file size or shrink it. Pixels make the image in-detailed, playing an essential role in defining the high image. So, if you compress or shrink an image, keep in mind that you are reducing the pixels of the image you upload.
How to Shrink JPEG File Size?
You can start shrinking your JPEG file with the tools we add here; select which tool you think will suffice your needs of yours. With the tutorials we add here, you can successfully shrink the file size of the JPEG or JPG you have on your local drive.
Does shrinking images make the uploading faster?
Yes, it does! Once you reduce the image's file size, the uploading or sending process will become lighter than transferring large files. Smaller files eat less space and uploading friendly compared to large files. Start compressing the image you have by reading this article!
Is it safe to use an online image compressor to shrink images?
That image compressor is good to use if your connection is secured when you access it. If you access the Aiseesoft Free Image Compressor, we can assure you that your shrinking process is safe and the online tool is accessible on different web browsers of your choice. You can start using the software once you visit the main website to use the tool.
Conclusion
Now that you have learned to shrink picture file size on different software on the web, offline, pre-built, and zip, which do you think will you use? All of the software and steps we add here will assure you to make the image's file size smaller than before so that you can send them faster and save some space on your drive. Do you have questions about this topic? Or do you want to share some thoughts of your own? You can freely do it by leaving a comment below; we hope we did an excellent job helping you solve the problem with the tools and more straightforwardly.

Leave your comment and join our discussion