Part 2. Review of High-Profile GIF Compressors
At times or most often, you will have difficulty sending large files over the web. This situation is especially true when a website implements size limitations. And reducing the GIF file size is the best way to circumvent this. On the other hand, below are the top GIF optimizers online and offline.
1. Aiseesoft Image Compressor Online
Aiseesoft Image Compressor Online is a free online compressor supporting GIF, SVG, BMP, TIFF, JPEG, JPG, and PNG image formats. It allows you drag-and-drop your photos directly to the website tool for your convenience when uploading. In addition, there is no need for you to tweak any settings. As soon as you upload a photo, the program automatically compresses it. Best of all, it generates the best quality and leaves no watermark on the output file.
Furthermore, it allows you to download output images individually or download them in batch in a zip file. Not to mention, you can compress multiple GIF files simultaneously in an instant. That is possible because the program is infused with an AI technology that is responsible for processing images with swift speed. To be exact, users can compress up to 40 images all at once. Indeed, it is an excellent and helpful GIF downsizer.

2. YouCompress
Another GIF condenser to shrink GIF's file size online is YouCompress. The program comes with a simple and easy-to-operate interface, allowing you to accomplish your tasks immediately. When it comes to compressing pictures, you can process only one GIF at a time. Nonetheless, you can compress unlimited files. Plus, it does not take too much time to process files. Aside from GIFs, the tool also supports compressing audio, video, and document files. It supports MOV, MP4, MP3, PDF, songs, etc. If watermarks bother you, the tool guarantees no watermark is added to the output file after compressing your photos using this program.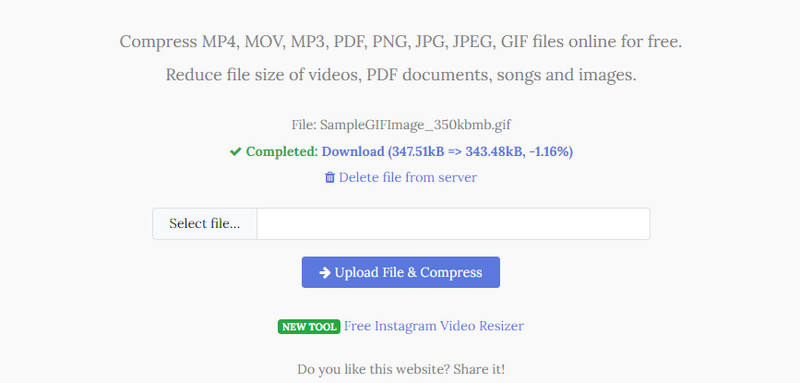 3. Optimizilla
One of the most excellent programs online you may use is Optmizilla. Likewise, it is a web service tool that applies the best system algorithms for processing photos online, especially in compression operations. In addition, you can upload and compress photos up to 20 images at the same time. What sets this tool apart from the other programs is that you can further adjust the quality for a better-looking photo. Over and above, it provides a preview of the original and new photo using the slider control that makes it a functional GIF compressor online.

4. ILoveIMG
Next on the list, we have ILoveIMG. It is a web app that supports multiple image formats and supports batch compression with optimal image quality. The program works on any browser like Edge, Safari, Google Chrome, and many more. Aside from its clean and intuitive user interface, it also boasts a practical image uploading method. This program can add images from cloud storage services, such as Dropbox and Google Drive. The best part is that it processes files with the best quality and size ratio for a better output file.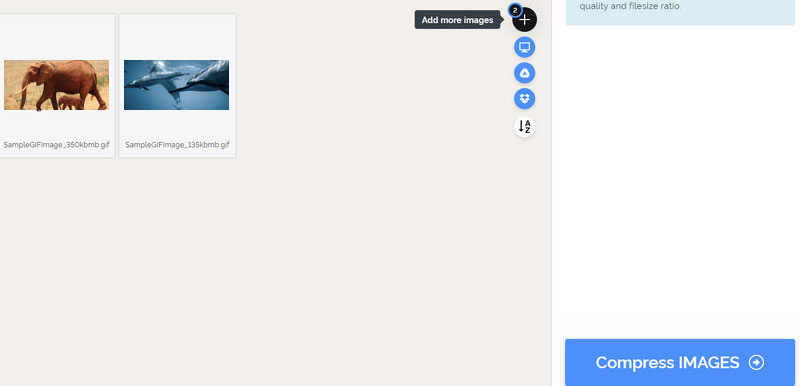 5. EZGIF
An alternative GIF compressor you can use to decrease the size of GIFs online is EZGIF. It is a web-based program that offers basic and advanced tools, including optimizing GIFs. What is great about this tool is that you can upload images with a max file size of 50 MB. More importantly, it comes with different optimization methods with categories of color reduction, drops frames, lossy, transparency, merges, etc. In other words, it does not only allow you to optimize the size but also other essential properties of GIFs. On top of that, you may edit the compression level using the easy-to-use slider while maintaining the output image's behavior. Apart from that, you can also use the program as an online GIF converter.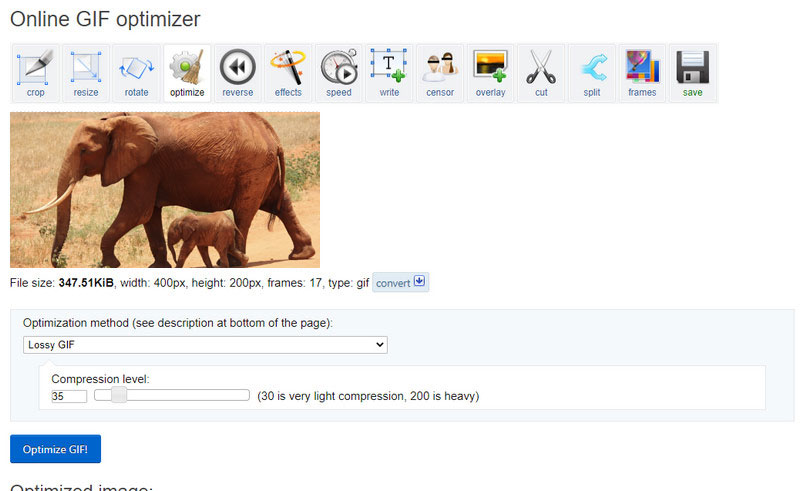 6. Adobe Photoshop
Adobe Photoshop is an advanced desktop tool with a complete range of editing features for photos. You can easily optimize GIFs by altering their file size, format, quality, transparency, and much more. Apart from that, the tool is excellent at removing unwanted objects from a photo, whether there is an undesired object, a person, a watermark, etc. As a matter of fact, you may take advantage of its healing brush, patch tool, spot healing brush tool, and more to help you with your photo editing tasks. However, the program can be challenging to navigate for beginners and users who do have no prior experience with the program. Nevertheless, it is a functional and helpful GIF compressor for Discord.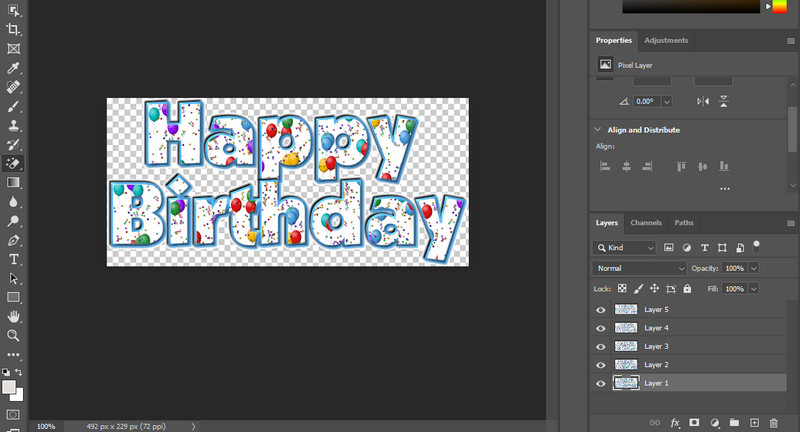 7. PNGOUTWin
If downloading programs is not your thing, you could use this free GIF compressor tool to accomplish your tasks on the desktop. Since it has an intuitive and easy-to-operate interface, users with no skills in photo editing or non-tech-savvy people could navigate the program without difficulties. Moreover, the program enables you to select and add multiple files to compress with the program. It can deliver significant processes with less time consuming due to the multi thread architecture saving time and effort. That is also responsible for processing in the background while not affecting other apps or processes on the computer. Beyond that, the program is lightweight and does not take up too much disk space. PNGPOUTWin is indeed a great GIF compressor.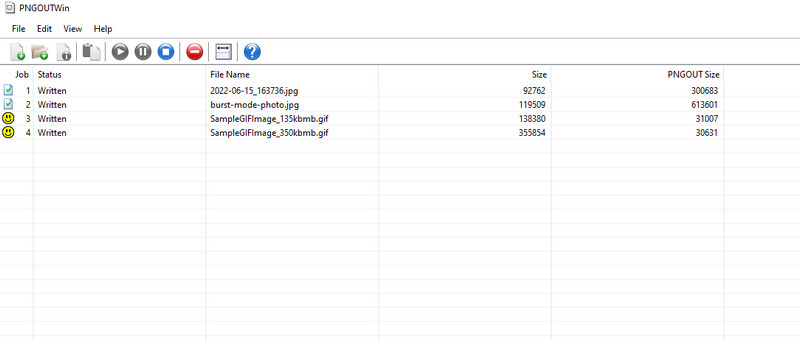 8. JPEGCompressor
From the title itself, JPEGCompressor is a wonderful program that offers a wide range of editing tools. With it, you can choose if you will optimize the photo in file size or ratio, depending on someone's needs. What is more, there is a detailed quality equalizer that will help you come up with your desired outcome. Just like EZGIF, you have options to correct and adjust brightness, color levels, temperature, sharpness, and so much more.
In addition, you can crop and rotate photos using this program. All these features and functions can be accessed for free. Aside from that, you can also use this program for highly-optimized non-progressive and progressive JPG images. Otherwise speaking, it has a lot to offer. Hence, it would help if you have hands-on experience with the program.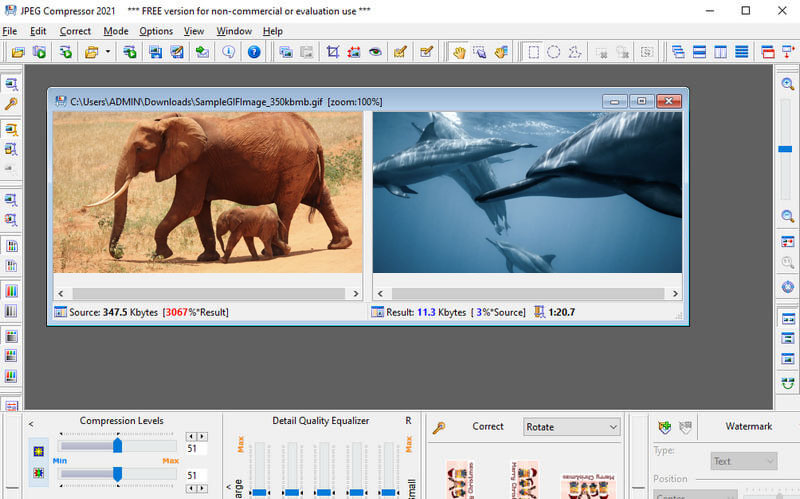 9. RIOT
Last but not least, we have RIOT. This acronym stands for Radical Image Optimization Tool. As the name suggests, the tool will help you employ significant change on the photo that you processed using this program. With RIOT, you can reduce the color 256, 123, and 16 color palettes. It also comes with a slide as another way to get this method done. In optimizing GIFs, you can customize and specify the width and height. Additionally, you get to choose the unit for compressing the photo.
On top of that, various resampling filters are offered to generate the expected results. This GIF compressor offers more features that are handy for editing photos. Therefore, it is an excellent tool if you are looking for a functional tool.