How to Remove Watermark in Photo Using Gimp
If you pay attention to the pictures embedded in the articles on the Internet, you will find many of them are stamped with one or more watermarks to declare the copyright of their owner. Watermarks can also be left on your pictures and videos if you put them through the processing by some unregistered editing software. Maybe you just want to share the pictures with your friends, instead of for business purposes, and want to get rid of the watermarks. How to do that? That's what we are going to talk about. You can read this post to learn how to remove watermark using Gimp.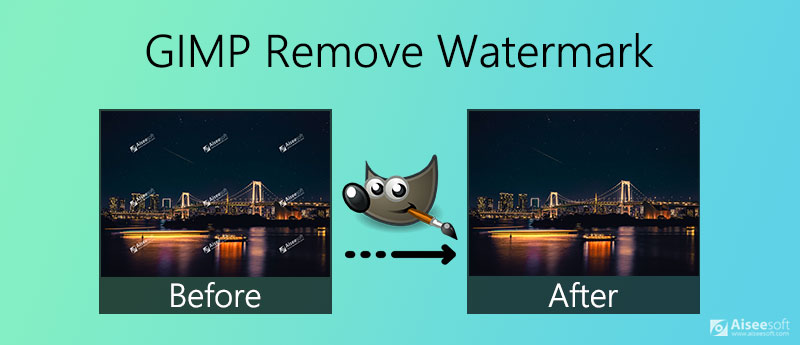 Part 1: How to Remove Watermark with Gimp
Gimp is a powerful and open-source image editing program that works on Windows, Mac, and Linux. Many people use it as a free alternative to Adobe Photoshop. For many of us, effacing the watermark from a photo is a frequent task. Gimp is a good tool to do it. Here are the steps to Remove Watermark with Gimp:
Step 1:
Download and install Gimp on your computer.
Step 2:
Click on the
File
tab in the top left corner of the interface and select
Open
. Then just select the picture and open it.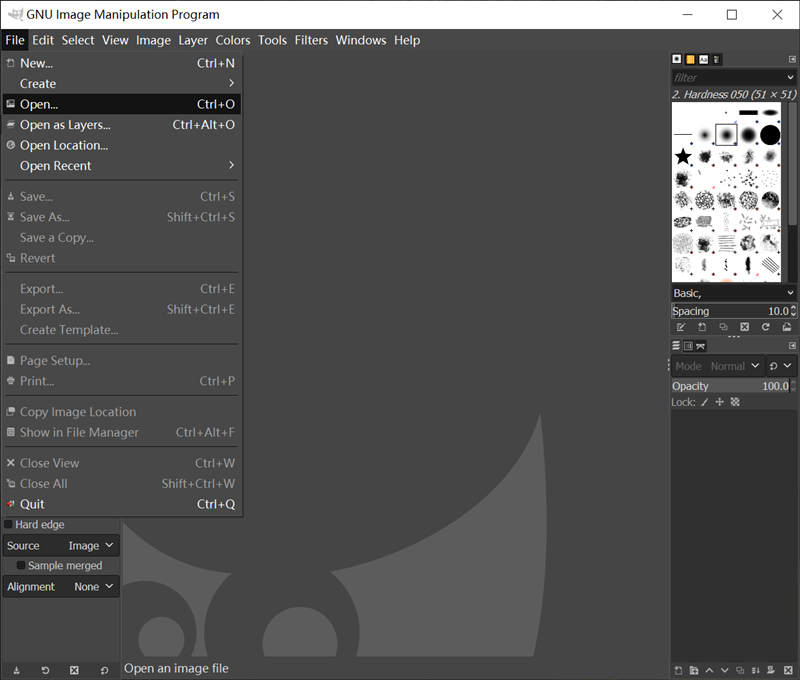 Step 3:
Select the
Clone Tool
in the top right corner of the interface.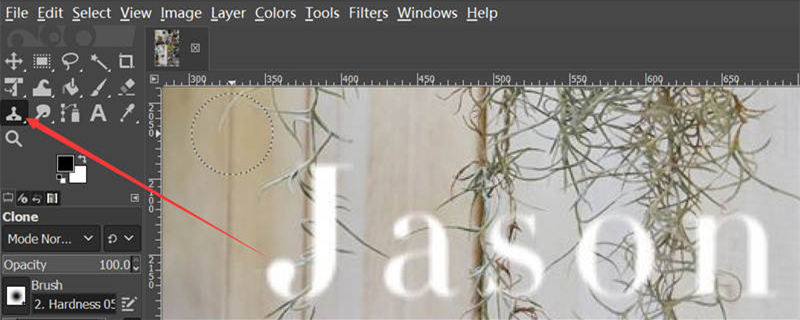 Step 4:
Find a region which is like the watermark's background in the picture and put the cursor on it. Keep the
Ctrl
key pressed and single-click your mouse. (You can adjust the size of the region on the left side)
Step 5:
Press down the left key of your mouse and paint over the watermark. The image from the copied region will cover the area you painted.
Part 2: Remove Watermark with an Alternative to Gimp
Is there any easier way to remove watermarks in pictures? Yes, Aiseesoft Free Watermark Remover Online is the best alternative to Gimp if you want to remove the watermark from an image in an easier way. It works completely online so you need to do no preparatory work before you see the tool working correctly on your screen. Here are several key features of Aiseesoft Free Watermark Remover Online.
Remove watermarks from pictures of any size without limitation.
Based on web and launch without downloading or installing.
Intuitive but straightforward interface and buttons are friendly to beginners.
Select the watermark area in multiple ways: polygonal, lasso, and brush.
Steps to remove watermarks from photos using Gimp's alternative
Step 1:
Open your browser and go to https://www.aiseesoft.com/watermark-remover-online/. When you see the webpage is fully loaded, click the
Upload Photo
button in the center of the webpage.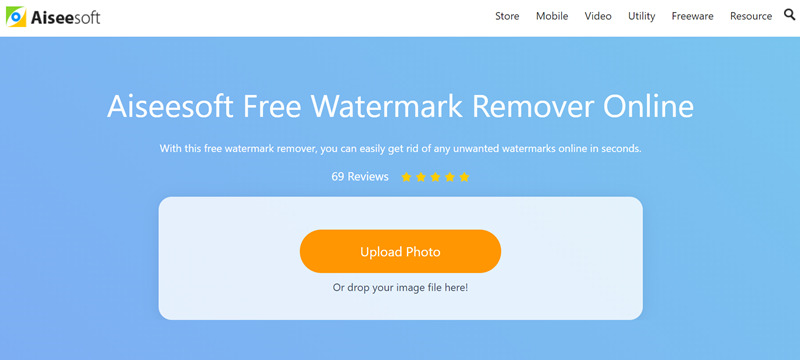 Step 2:
Select a picture from which you want to remove the watermark and then click
Open
.
Step 3:
Select a tool from
Polygonal
,
Lasso
, and
Brush
. Then highlight the watermark with the tool you choose.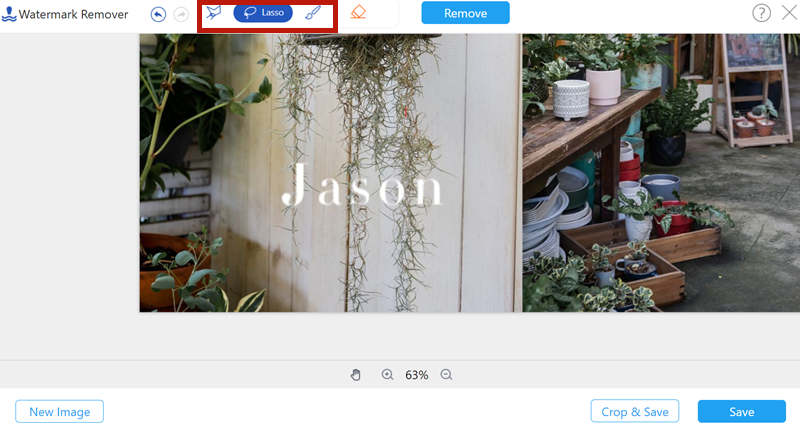 Step 4:
Click the
Remove
button at the top of the interface and wait for the tool to remove the watermark on the server. When it's done, click the
Save
button to retrieve the picture.
Part 3: FAQs about Removing Watermark from Photo
1. Is it illegal to use a photo with a watermark?
It depends on how you use it. Sharing the picture with your family members and close friends for fun won't bring you trouble. But don't use it for marketing. If you get sued, claiming that you don't know it's wrong to use the watermarked image won't be a good defense.
2. How do you remove watermarks from pictures on your phone?
On most smartphones, you need to download and install a third-party app to remove watermarks on the device. PhotoDirector is a good one. Tap Edit and select a photo from the album. Tap the Removal at the bottom. Then paint on the watermark and tap Apply.
3. Does a watermark count as copyright?
Watermark is a method for the owner to announce the copyright of a picture. So, you can stamp a watermark on your picture, too. However, a watermark doesn't have to be created by its real owner. Leaving a watermark on a picture you downloaded won't make it yours.
Conclusion
This post introduced how to remove the watermark from a photo using Gimp, a powerful open-source image editor that many people like. More than that, we also talked about an alternative tool to Gimp, Aiseesoft Free Watermark Remover Online which has an extremely simple interface that can be used by beginners without any hassle.

Leave your comment and join our discussion