How to Unlock iCloud without Downloading
Have you ever had the situation when you bought a second hand iPhone or iPad but unfortunately found the iCloud of this device is locked? Don't be upset, this passage is going to introduce you two different methods to remove and unlock the iCloud lock: one is to remove the iCloud lock by downloading an iCloud Unlocker and the other is to unlock iCloud without downloading. If you are interested with this topic, please keep on reading.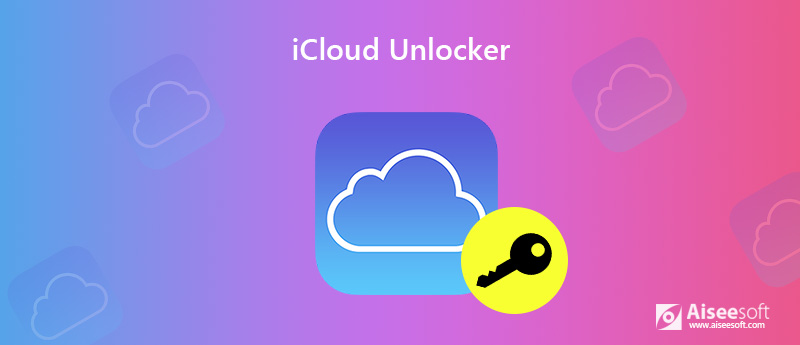 Part 1. When to Need an iCloud Unlocker
If you have an iPhone, iPad or other iOS device with the iCloud locked, maybe you can still use this account though you don't know the details about it. However, you can't turn off Find My iPhone tool on the device, erase the device, and activate your phone again to set up the detailed information. At this point, you have to use an iCloud Unlocker.
What's worse, if the phone is connected to the internet, the users of the registered account can wipe the phone at any time and lock it in any way due to the device is traceable. So, you must need an iCloud Unlocker for you to remove the iCloud lock.
In fact, there are many nice iCloud unlocking software on the market for you to unlock the iCloud lock. But if you do not want to download any iCloud unlocking software and look for a new way to bypass the iCloud activation lock, well, there is a kind of online iCloud Unlocker that you can use directly without necessarily downloading.
Part 2. Download an iCloud Unlocker
The common method demands you download iCloud Unlocker software, iCloud Remover, on your computer. This method is to use this iCloud Remover software to bypass the iCloud activation lock and unlock the iCloud lock successfully. As for the time of the unlocking process, it is various from the different make or model of your device and usually takes from 3 to 5 business days. Just need to submit your IMEI number to the program or download this software to the computer, you can easily unlock your iCloud with this downloading iCloud locker. Here are the detailed steps to bypass the iCloud lock on your iOS device with iCloud Remover:
Step 1 Sign into the iCloud Remover
Search the official website of the iCloud Remover on the Internet, and open it. Or you can type icluremover.org directly to find this downloading iCloud unlocker.
Step 2 Download the iCloud Remover
Click the Download button on the top right corner if you can see it on the main interface, then the iCloud Remover will be downloaded to your computer.
Step 3 Confirm whether compatible
Before you start to unlock the iCloud with this downloading iCloud Unlocker, you may need to send your IMEI number to this program to check if the locked device is compatible with iCloud Remover or not.
Step 4 Receive an email
When the program has confirmed your IMEI number, you can also receive an email that concludes the model, purchase date, warranty, carrier lock and more information about your device.
Step 5 Remove the iCloud lock
And you will receive another email if your device is compatible with this iCloud Unlocker. There are a new email account and password in this email for you to remove the iCloud lock. Just follow the instruction in the email, and you can simply achieve it.
One thing to illustrate, the fees using this downloading iCloud Unlocker to bypass the iCloud lock may take $145. It is not cheap, and you can adopt this method if you can afford it. However, if you want to find a more economic way to remove the iCloud lock, or you just want to bypass the iCloud lock without downloading an iCloud Remover, you cannot miss the following passage.
You may need: How to Find iCloud Account by IMEI
Part 3. Unlock iCloud Locked iPhone with Third Party Tool
If you found your iCloud is locked, the easiest and most recommended way is using a professional iOS unlocker tool – Aiseesoft iPhone Unlocker to remove iCloud from iPhone without password. It is the best iPhone unlocking tool that can reset your iPhone completely as a new one.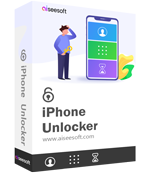 Downloads
Easily remove iCloud from iPhone without password and reset iPhone as new device.
Bypass iCloud locked, screen locked or damaged, disabled iPhone, iPad, or iPod.
Easily unlock iPhone and remove the forgotten Apple ID with high success rate.
Quickly recover and remove Screen Time passcode without data loss.
Steps to remove iCloud from iPhone with iPhone Unlocker
Step 1 Free download, install and launch iPhone Unlocker on your computer. Choose Remove Apple ID mode. Connect your iPhone to computer via a USB cable.
Step 2 Remove Apple ID will erase all data including iCloud account on your iPhone. Also, you need to keep your iPhone connected during the process. Following the instructions, you can click Start to begin the process.
Step 3 If Find My iPhone is disabled, iPhone Unlocker will start removing your Apple ID and iCloud account. If Find My iPhone is enabled, you can go to Settings > General > Reset, and select Reset All Settings. Then, your Apple ID and iCloud account will be removed automatically.
Step 4 After the process is complete, your Apple ID and iCloud account will be removed from iPhone. Then, you can set up your iPhone as a new one.
Part 4. How to Unlock iCloud without Downloading
The official method just costs about $27.00 to remove the iCloud lock, and you do not have to download an iCloud locker. When it comes to the unlocking time, it may take from 1 to 3 work days, which is also shorter than the online method. As log as you have an active Internet connection, find the IMEI number of your device and a valid payment, you can simply unlock your iCloud with the official method. Below are the step-by-step guides about unlocking the iCloud lock with the official iCloud Unlocker.
Step 1 Visit the official website
Search and open the Official iPhone Unlock website, which is the iCloud Unlocker you will use in this official method. In the main interface, select the iCloud Unlock option on the right navigation list.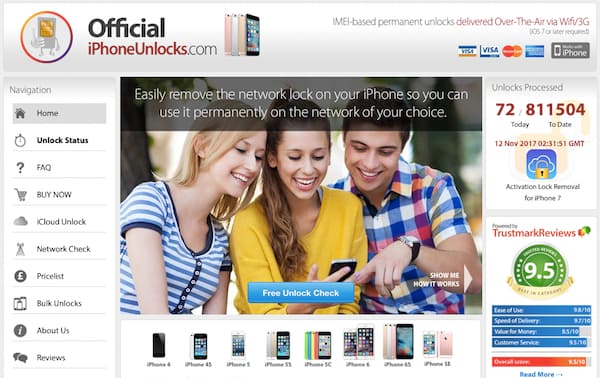 Step 2 Enter the IMEI number
According to the pop up window, this iCloud Unlocker will ask you to type in the handset type and IMEI number of your iOS device, and then click the Add to Cart button in the lower left quarter.
Step 3 Enter a valid email
Then you will be navigated to a new website page. Here you need to submit a valid email account in the corresponding space, which will be used to communicate with you when the official iCoud Unlocker is bypassing your iCloud lock.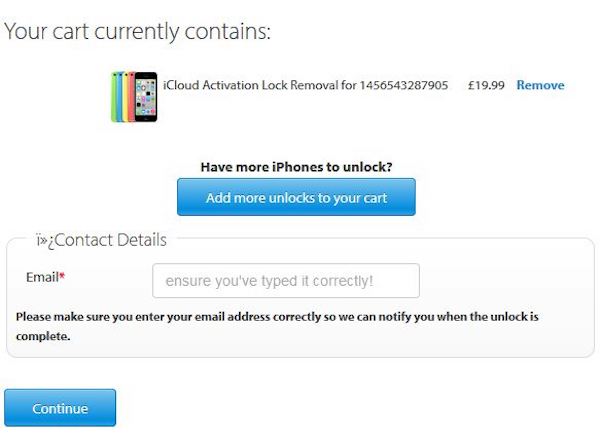 Step 4 Check the payment details
After entering the valid email address, you should submit the payment details. You are allowed to choose from Visa, MasterCard, and American Express. Then click the "Pay with Credit or Debit Card" option and check the payment details.
Step 5 Bypass the iClock lock
Once you have received an email, you have paid the fees successfully and the official iCloud unlocker will start bypassing the iCloud lock. After several workdays, the program will send you another email that tells you the iCloud lock has been bypassed.
FoneLab iPhone Data Recovery - The No.1 iCloud Data Recovery Tool
FoneLab iPhone Data Recovery gives you a fast and reliable recovery option to recover any lost or deleted media files, contacts, messages, memos and nearly everything on your iCloud in just a few moments.
1. Support iCloud backup data recovery
2. Download the iCloud backup file
3. Retrieve backup files from iCloud
4. Recover 19 kinds of data from iCloud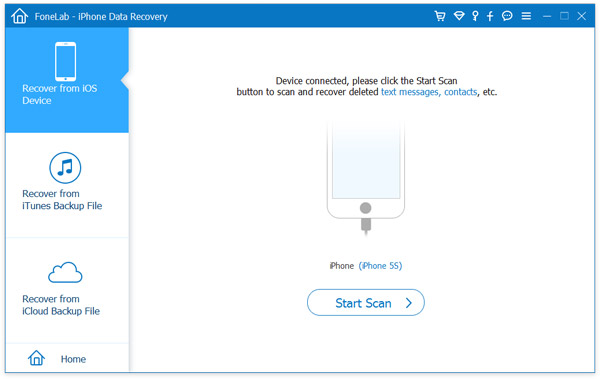 You can learn detailed tutorial from below video:

Leave your comment and join our discussion