Factual Review about the Imglarger Image Editor You Must Know Before Buying It
Does any of us like to have an image that looks like someone captured it on premium digital cameras? Professionally speaking, you will need to use a high-end camera that could provide you with an admirable image but not all afford to purchase one. Luckily, you can use editing software to make the image look even better, as you took it on an expensive digicam without spending anything. Maybe this is your first time hearing this software. Still, it does the job effectively, and its editing features are commendable. To give you a factual review of the Imglarger, you must keep reading the detailed information we did about this image editor.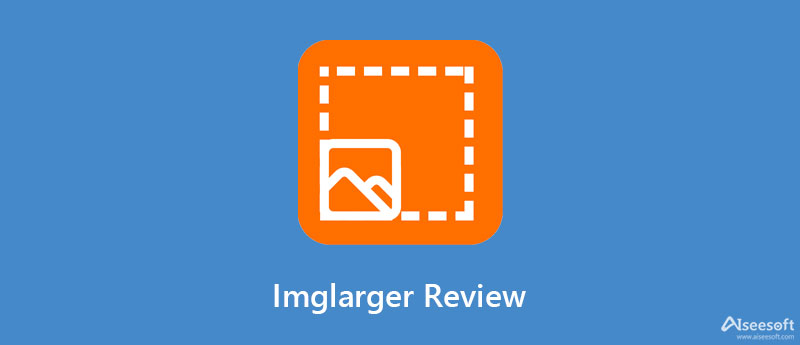 Part 1. What Is Imglarger with Review about Its 6 AI-Technology Tools Supported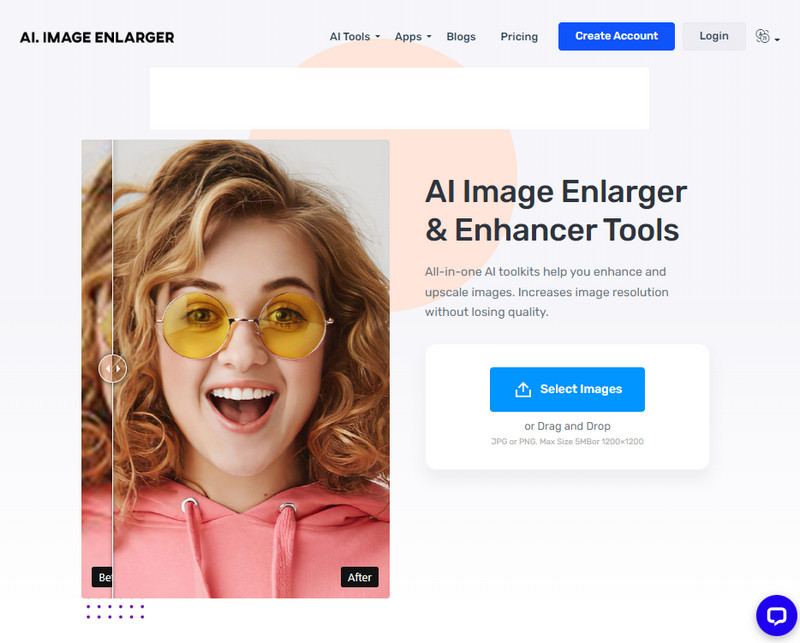 Imglarger supports six AI tools with different purposes to make the image you capture the most fantastic look you have ever seen! We know this tool is beyond the belief of anyone, and later we will discuss the six tools it has. What makes this tool amazing? Is that you wouldn't need to download it on your device to use it because you can entirely do the editing on the web and achieve a fantastic final output. But you can download the app version of this tool on your iOS and Android if you don't have a stable internet connection all the time. There are other features this tool has that we didn't include in this part; to know more about it, you can read the information in the next part.
As promised, we will add the six tools that this tool supports and introduce them to you individually. For an easier understanding, we will use a chart to separate and explain the purpose of each tool.
| | |
| --- | --- |
| AI Toolkits Available on Imglarger | Purpose |
| AI Image Enlarger | It can upscale images upto 200, 400, and 800% to make the image look larger than the usual version without degrading the quality. |
| AI Image Sharpener | It has an advanced unblurring feature you can use to make the edges of the image you shoot look sharper than before. |
| AI Image Denoiser | Automatically restore the original image to its old glory by removing the noises that the photo sensor and cameras have produced. |
| AI Image Enhancer | AI detects the image color and contrast abnormalities to make it better. |
| AI Face Retouch | It can detect the area with blurry spots and aid them by reverting it to the original form. |
| AI Background Eraser | It detects and removes the background of the photo you upload here. |
Part 2. Imglarger Review with Key Features, Pros, and Cons [Factual Review]
There are limitations to using the Imglarger software on how many times you can use it, supported features and functions, dimensions, and such. But this is avoidable if you purchase the premium or advanced plan in this software. To know the features you can get on each plan; you can read the chart below.
| | | | |
| --- | --- | --- | --- |
| Plans Features | Free | Premium | Advanced |
| Upscaling Options Available | 200% and 400 % | 200%, 400%, and 800% | 200%, 400%, and 800% |
| AI-Supported Technology | Yes | Yes | Yes |
| Pesky Ads while Using It | Yes | No | No |
| Enlarge & Upscale Image Unlimited | No | Yes | Yes |
| Dimension Supported for Images | 1200 by 1200 px in maximum | 4000 by 4000 px in maximum | 4000 by 4000 px in maximum |
| Max File Size | 5 MB | 10 MB | 10 MB |
| Exporting Speed | Average | Fast | Fast |
| Price of Plan [Monthly & Yearly] | Free to Use | $ 9.00 for Month & $ 49.00 for Year | $ 19.00 for Month & $ 69.00 for Year |
PROS
It doesn't require a RAM requirement before you can use it.
The tool is not too complex to use; you will have the file ready within a few clicks.
It is less expensive compared to other software you can use to edit images.
It is the best choice for beginners or starters who don't have image editing experience.
CONS
For the free version, you can process eight images monthly.
You will need to log in.
There are ads on the website if you are using the free version of this software.
Part 3. Top Imglarger Alternative to Upscale & Enlarge Images for Free without Limitations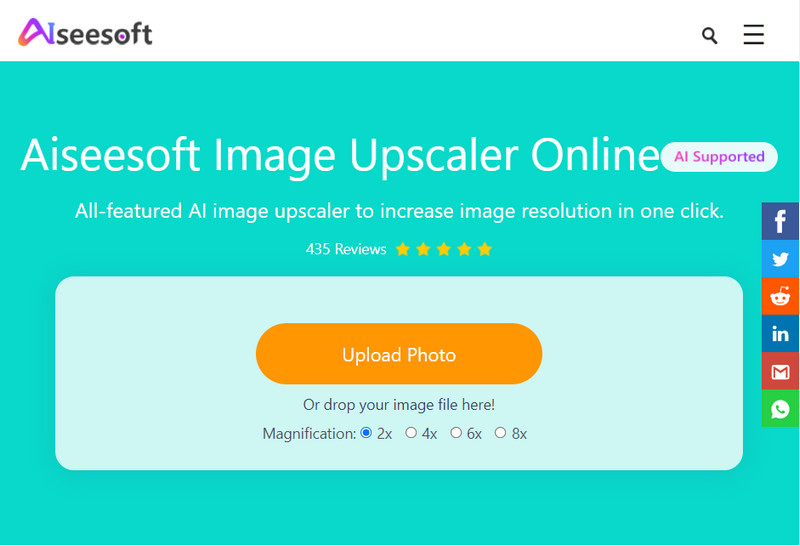 Doesn't like the limitations, logging in, and ads on the Imglarger software? Then you can try to use the Aiseesoft Image Upscaler Online, which has an AI technology supported with fewer limitations. Suppose we are about to compare this tool to the first-mentioned image upscale. In that case, this tool has better support for AI technology. You can upscale and enlarge the image up to 800% without lowering the original quality of the image you upload here. What's more? You can use this online tool without signing up, pesky ads, and limiting the image's process.
However, this tool can't do anything else other than upscaling and enlarging the image you have, like the first online tool we review. But if you want to upscale and enlarge your image for free without limitations on how many times you use it, click the tool's name to open it.
Part 4. FAQs about the Review on Imglarger
Is Imglarger expensive?
Compared to other image editors offering the same editing features, this tool is cheaper in terms of price. So, if you are about to purchase a plan here, we can assure you its price is lower than the other image editor on the market.
Does Imglarger add a watermark on the image?
Once you export the image you edit here, there will be no product watermark embedded on the image. Even though you are using the free version of this tool, you wouldn't need to deal with the watermark on the image because it won't add.
Is there any Imglarger offline version I can download?
There is no offline version of this software, and if you want to use it, you will need to access its official website. We have already tried using it, and it is safe to use on any web browsers you have. Search the tool on your browser, open it, and try to use the AI tech tools it supports.
Conclusion
Is Imglarger the best for upscaling, enlarging, sharpening, denoising, enhancing, and removing the image's background? Well, with the information we add to this article, you now know if it is or not. But if you want a tool that you can use without limitation on upscaling or enlarging the image. Then you can use the alternative we found on the market. Its performance is the same as the tool we review, but it is better at doing its job. What do you think of this article? Do you have other questions about this certain topic? In that case, leave your queries below in the comment section, and let's discuss them.

Leave your comment and join our discussion