How to Free Download Android Wallpaper
During the daily usage of your Android phone, you may frequently change Android wallpaper to get a better mood. Android wallpaper would be straightforward to change. However, finding an Android wallpaper you really like will not be that simple, though you can easily access thousands of Android wallpapers on the internet.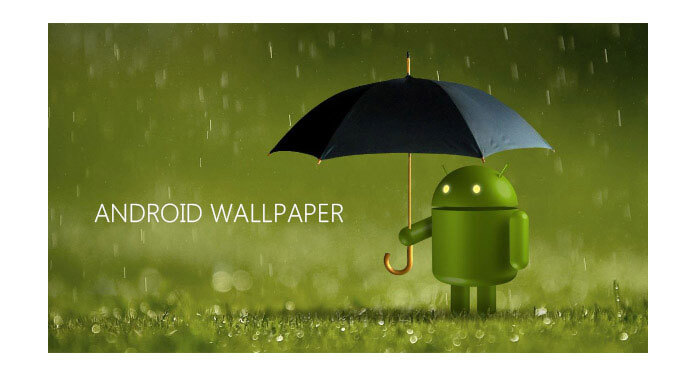 Sometimes, even you set your favorite picture as the Android wallpaper, only to find out that the Android wallpaper isn't suitable for the screen. In this article, we will show you some fantastic Android wallpaper sites and apps for you to free download Android wallpapers. If you want to change the Android wallpaper, you have a big chance to find the perfect one there.
Top 5 Android wallpaper download sites
Besides the Google Images, you can also browse some professional Android wallpaper sites to download wallpapers for your Android devices.
Androidwalls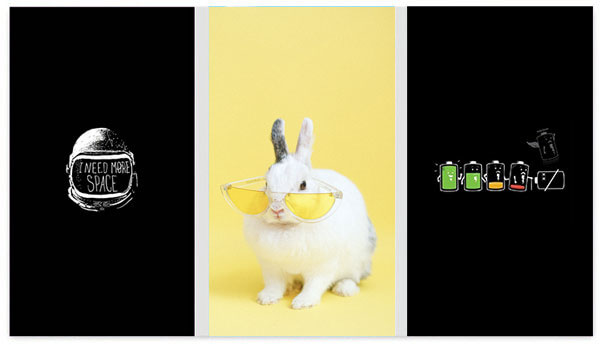 Androidwalls is a very popular Android wallpaper site for Android users to free download Android wallpapers. With an elegant interface, you can easily browse and download wallpapers for your Android phone. It provides multiple categories for you to choose from, such as Abstract, Animals, Architectures, Cartoons, Colorful, Games, Funny, and more. You can easily find the pictures you are interested in and free download them to your computer.
PHtheme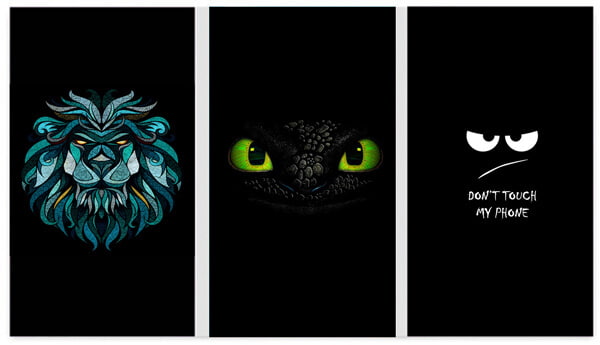 PHtheme is one of most popular Android wallpaper sites. It provides lots of categories and tags for you to quickly find your desired wallpapers. Moreover, it enables you to directly search for your needed Android wallpaper in the search box. When you put the mouse on the Android wallpaper, it will automatically show the wallpaper displayed like on your Android phone. You can also download themes, games, apps, ringtones, etc. in this Android wallpaper site.
mobileswall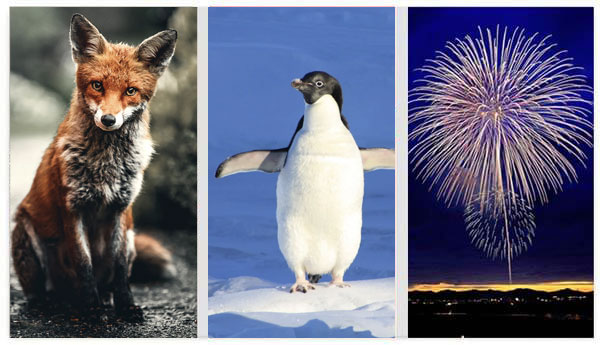 mobileswall is designed with a concise interface to help you easily browse and find your preferred Android wallpapers. mobileswall can give you a comfortable feel when you first enter its site. If you want to free download some HD Android wallpapers, it can be your best choice. It also offers you many categories for you to select, and you can click "Menu" icon on the upright corner to show these tags. Apart from Android wallpapers, you are allowed to free download wallpapers for your iPhone or Windows phone.
mob.org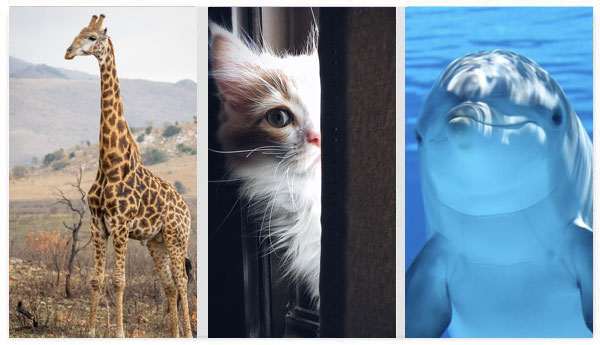 mob.org houses thousands of free wallpapers for your mobile phone. Whether you are using an Android phone or iPhone, you can handily find the suitable wallpapers for your device. You can easily locate the Android wallpapers according to the categories like Anime, Brands, Cinema, Food, Funny, Games, Sports, and so on. What's more, you can free download ringtones, apps, games, themes in this site.
Live Wallpapers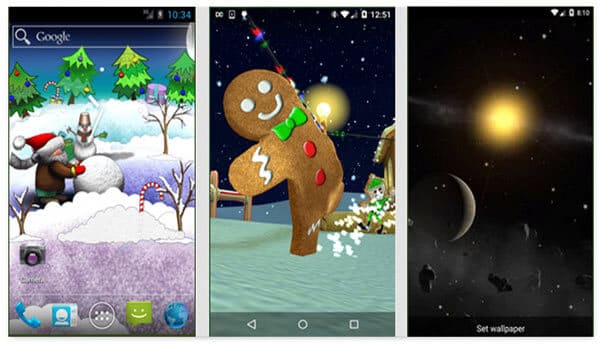 Live Wallpapers is the best place to download live Android wallpapers. Whether you want to download Nature live, Christmas live or 3D Android wallpaper, you can easily find what you want in this site. All kinds of tablet wallpapers are also provided for you to free download. Just like other Android wallpaper sites, Live Wallpapers sets many categories for you to select. In addition, it enables you to mark each Android wallpaper.
Top 3 Android wallpaper apps
If you want to directly download wallpapers on your Android phone or tablet, maybe the Android wallpaper app is a better choice for you. And in the following part, we will show you 3 great Android wallpaper apps to help you get your favorite wallpapers.
Wallpapers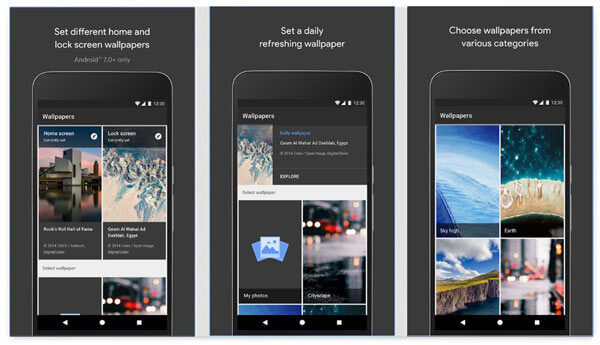 Wallpapers is one of the most famous Android wallpaper apps. With this app, you can conveniently select one of your own photos, an image from the Google Earth collection, a scenic landscape from Google+, and more. If you often change your Android wallpaper, it can always represent your style correctly.
ZEDGE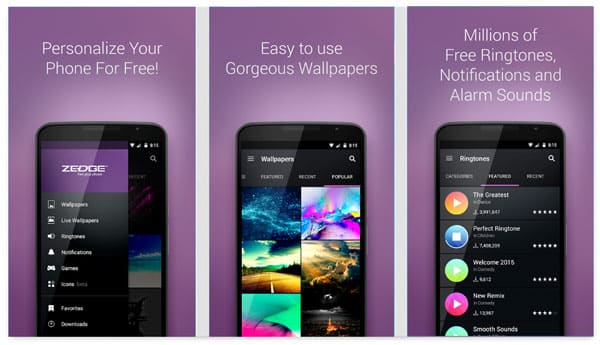 ZEDGE is the most trustworthy app in phone personalization. It carries lots of free Android wallpapers, ringtones, app icons and notification sounds to easily customize your phone, tablet or other Android devices.
Best Wallpapers QHD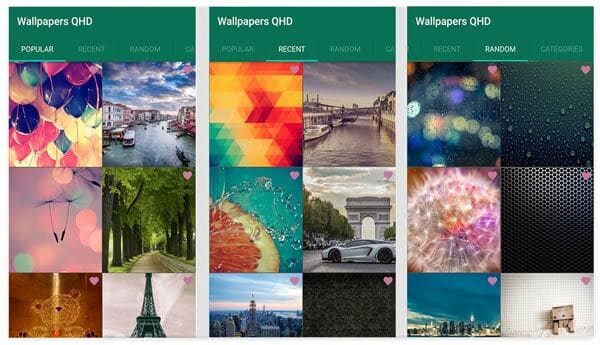 Best Wallpapers QHD is another easy-to-use Android wallpaper app which offers free high-definition beautiful images for you to free download. You can easily find the lovely Android wallpaper based on categories. More importantly, it can help you directly set your preferred picture as the screen wallpaper.
We mainly talk about how to free download Android wallpaper in this post. If you want to change your screen wallpaper to get a different mood, you can choose any of the recommended Android wallpaper sites or apps to do that.