5 Reasons Why My Mac Is So Slow and How to Fix Slow Mac
Many Mac users have such questions:
"Why is my MacBook Pro so slow?" "How to make Mac run faster?" and more.
Actually, Mac becomes slower and slower with the age you use it, no matter it is MacBook Pro, Air or Mac mini. To speed up your Mac, you had better find out the reasons why Mac is so slow.
In this article, we will show you 5 reasons that explain why Mac is running slow and give you corresponding advice to fix it.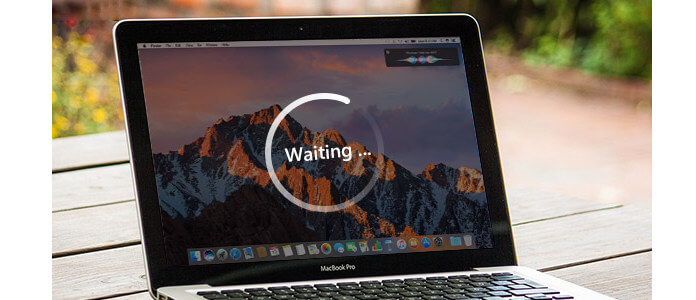 Part 1. Not enough hard drive and how to fix it
If you have too much on your Mac hard drive, it will absolutely slow down your Mac. So you need to check if there is enough free hard drive space.
Just click Apple menu and go to "About This Mac" > "More Info" > "Storage" to check the hard drive space. If the colour bar has been almost close to the end of the whole bar, which really make Mac slow down.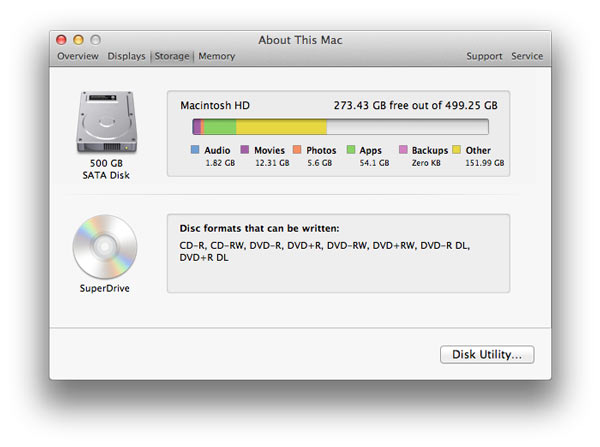 Mac fix: Clear hard drive
You must have lots of movies, photos, songs occupying your Mac. So find them and delete unused ones. Or you can choose to extract them to external drive.
And, empty your trash bin, which can save more space for your Mac.
Last, clear caches, junk files, cookies, download history, etc. from your browsers, apps, system and more. You can use one Mac cleaner to clear your Mac and speed up it. And you can search a Mac cleaner on the Internet.
Part 2. Not enough RAM and how to free up it
Many people complained that the usage of Memory is always close to the RAM size. But they usually don't know why, and they think there is not so much stuff running. Actually, Mac use RAM to store user data that the CPU is actively using, if your Mac has only 4GB or 8GB RAM, and the system might be running low when launching more and more programs or documents.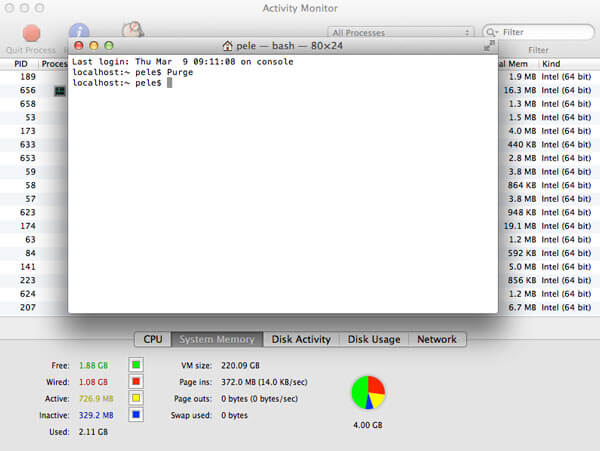 Mac fix: Free up System Memory and CPU
You can open "Terminal" in your Applications and enter "Purge" to enter the "Enter" tab. Wait one or two minutes to let Mac complete the process. And then go to "Activity Monitor", you will find more free space in System Memory.
You can also quit unused applications to free up more CPU, you cannot let over 30 applications running background. Try keep under 10 applications running on your Mac simultaneously.
Part 3. Too many startup items and how to deal with it
Many items will load up when you start up your Mac. Just like Windows computer, you will take longer and longer time to start up Mac. This is also a reason why your Mac is so slow.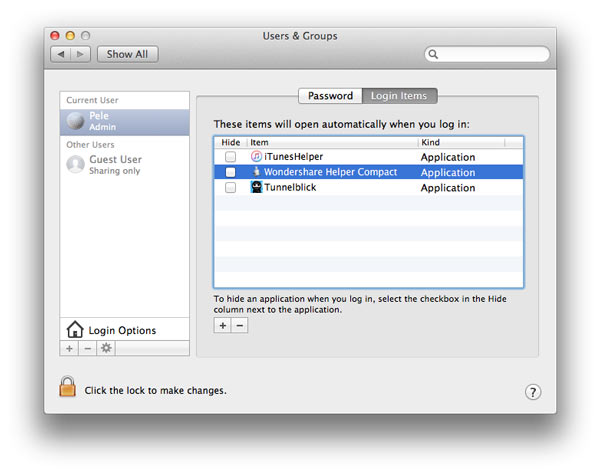 Mac fix: Manage your startup items
Go to "System Preferences" > "Users & Groups", and click "Login items" on the top menu, you can find how many items that open every time when you turn on Mac. Now, you can choose which one cannot open automatically when you turn on your Mac and click "-" to remove it.
Part 4. There are full of icon clutter on desktop and solution
Well, if you don't love classify your document, songs, videos, PDFs and more, and put them on the desktop, that's terrible! Every file you put on your desktop needs memory to store. So when you put more items on desktop, your Mac will become slower.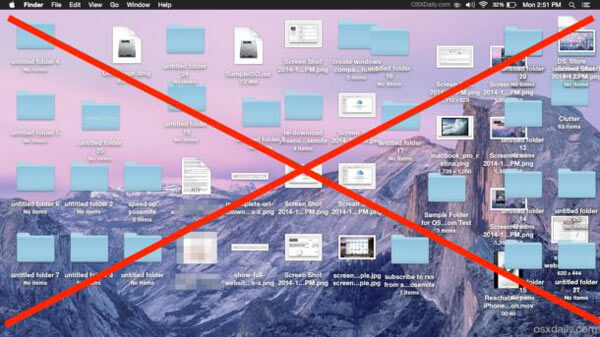 Mac fix: Clean up your desktop
First of all, delete the files you don't need any more, and empty the Trash. Classified the files and move them to some folders. Name the folders so that you can find them easily.
Part 5. Your Mac OS are outdated and find the way out
An old Mac OS may lead your Mac to run slowly, after all, Mac OS system is really important. And that is why Apple releases new OS every year.
Mac fix: Update your system
Generally speaking, new software that makes your Mac run more smoothly. So, update your Mac's OS to speed up your Mac. Head to the Mac App Store and search for "macOS High Sierra" and install it as well as experience the new function.
Now, you have known why Mac is so slow and how to speed up your Mac. You can try all these methods to fix slow Mac. And also, you can use professional Mac cleaners to clean your Mac easily.
Mac Cleaner
Monitor Mac status, such as disk utilization, battery status, memory usage and CPU usage.
Support iMac, iMac Pro, MacBook, MacBook Air, MacBook Pro.
Apply to Mac OS X 10.10 or above (macOS High Sierra included)
Compatible with iMac, iMac Pro, MacBook, MacBook Air, MacBook Pro.
Works on Mac OS 10.10 or above (Mac OS X Yosemite, Mac OX El Capitan, macOS High Sierra included).
Learn here to clean your Mac with Mac Cleaner and good luck to you.