Open Messaging App: Open and View Text Messages/iMessages on Computer
"I left my iPhone at home. I am afraid to miss the text messages from my customer today. Is there any way to open and check my SMS on computer at company?"
"I find my boy has been unhappy when he texts. I really worry about that. But he does not tell anything about that. Are there apps that can open his text messages or iMessages on my own phone or computer? I just hope I can help him."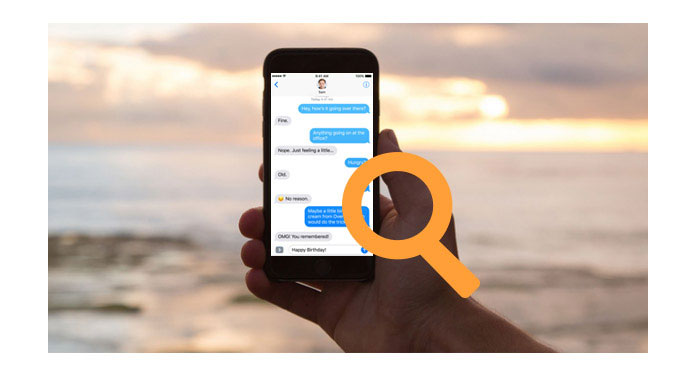 Text messages or messages are very important to deliver the information to each other. However, leaving your phone out of your hands, you will feel worried to miss any important text messages. For some of you, you may wonder open up messages on someone's phone you care about for some reasons. Considering such situations, opening messages is very necessary on computer. In this post, we will share best apps to open SMS online.
Before you use the opening app to open messages before, you should note that, AT&T and Verizon users can open and view text messages online while T-Mobile customers can not. And Microsoft does not allow Windows Phone developers to access incoming text messages.
Google Voice (Free)
Compatible platform: Any mobile phone
➤ Google Voice uses the phone number that is given to your Google Voice account to open and send messages.
➤ You can send text messages for free to U.S. and Canadian numbers using your Google Voice number. Texts sent using Google Voice will use mobile data from your cell phone service plan, or a Wi-Fi connection.
➤ SMS messages received via your Google Voice number are stored on Google's servers rather than your own phone, and you can use the Google Voice Android/iOS app or web app to access them.
How to open text messages from your own Google Voice number
1 On your computer, open Google Voice (https://www.google.com/voice).
2 Open the tab for "Messages" to open the text messages. For those messages you haven't yet read will be marked in bold.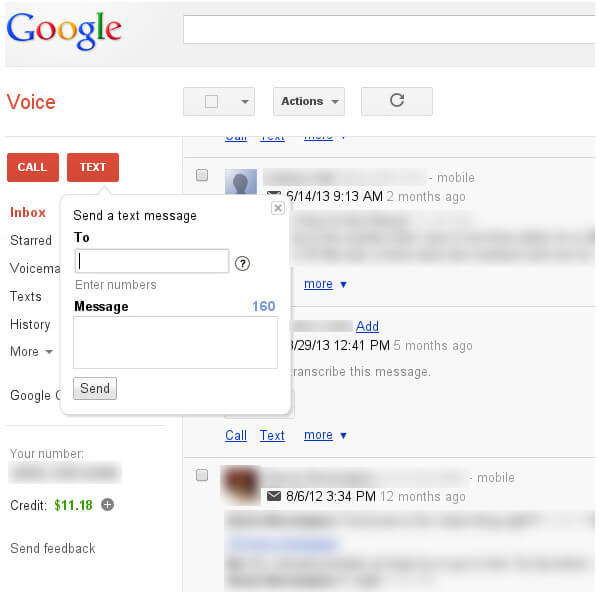 EndlessJabber SMS (Free)
Compatible platform: Android, Windows, Mac
➤ EndlessJabber SMS is the app that syncs directly to your Android phone number so that you can remotely open and read the text messages within any web browser on a computer or tablet.
➤ This opening messages app also support sending text messages to carry on the conversations online.
➤ The Pro version of $1.99/month subscription will give you a persistent connection to your phone, a scheduler so you can schedule messages to be sent whenever you want, custom signatures, and more.
How to open your own messages from Android phone on computer
1 Install EndlessJabber SMS on Android.
Download this app on your Android phone, and make the settings to "Complete Setup".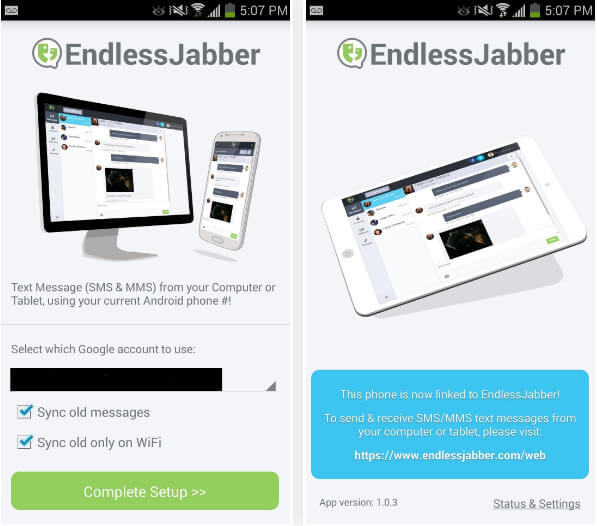 2 Install EndlessJabber SMS app on web.
Install EndlessJabber extension from Chrome Web Store or EndlessJabber add-on from Mozilla Firefox.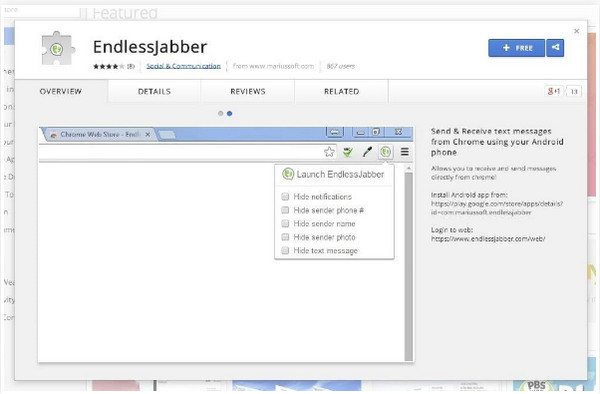 3 Open and read texts messages on Windows computer or Mac.
Navigate to the web UI from your browser to open your SMS. In "MessageΓאª" box to type your message response to continue the conversation, while click "New Message" to start to send a new message.

mSpy
Compatible platform: Android, iOS, Windows, Mac
➤ This messaging opening app can open and view SMS, iMessages, WhatsApp, call logs, location tracking, emails, Snapchat, Skype, photos, and more from yourself and others.
➤ Rooting is required only if you need to open messages from the non-default applications such as WhatsApp, Facebook, Viber, Skype, and Gmail.
➤ Jailbreak is needed to run this app on iPhone. Without Jailbreak, you need to pay the subscriptions with $29.99.
➤ There is no free trial of this software, and you need to but it to start to use this messaging opening app.
How to open and read other's text messages online
1 Download and install this app on your phone from Google Play or App Store.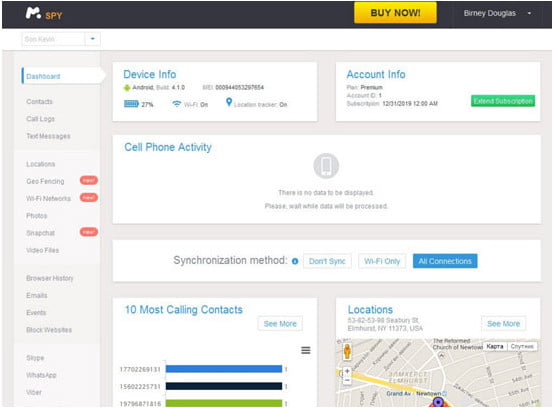 2 Make settings to make sure what content you want to track and open. Go to inbox to see the confirmation email with the login data.
Sign in the Control Panel to follow the setup settings to finish the installation.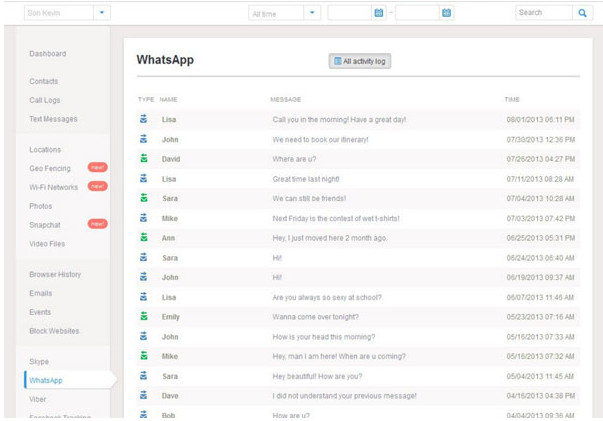 3 After making all settings, mSpy will instantly begin following events on the device you are checking. You will be able to open and read text messages online, from your mSpy dashboard.
MightyText (Free)
Compatible platform: Android
https://play.google.com/store/apps/details?id=com.mightytext.tablet
➤ Send & receive SMS and MMS from your computer or tablet, using your current Android phone number.
➤ Open and receive notifications from apps like WhatsApp, Snapchat, and Instagram.
➤ Schedule messages to be sent out in the future.
Check here to use MightyText to open and view messages.
MySMS (Free)
Compatible platform: Android, iOS
https://play.google.com/store/apps/details?id=com.mysms.android.sms
➤ Send and receive text messages on your computer or tablet from your Android or iPhone.
➤ Premium enables you to archive texts in Evernote, Dropbox & Google Drive or export your SMS inbox.
Jump here to get the steps of opening and viewing messages with MySMS.