10 Great SMS Messaging App for Android
Android users sometimes cannot make a quick decision when it comes to choosing a best SMS messaging application for their mobile phone. Spoilt for kinds of available options from Google Play Store, you may not find a suitable SMS app after comparing one by one. And in the article, we would like to highlight 10 best SMS app for Android after careful researches and tests.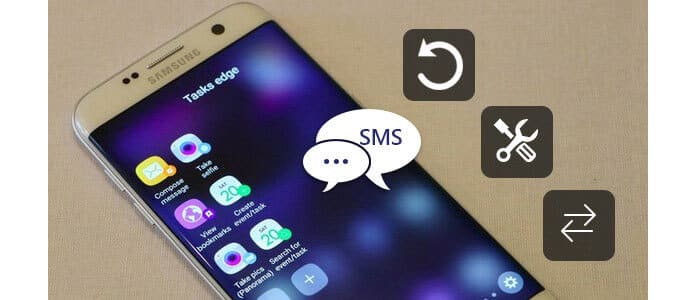 EolveSMS
EvolveSMS has been popular for a long time. Designed with Google Plus's style, EvolveSMS looks very nice. It features swiping between conversations, which allows users to text with more than one contact at the same time instead of pressing the backward button and then choosing another contact to message. The application has password support for security, Android Wear support, customizable notification, etc.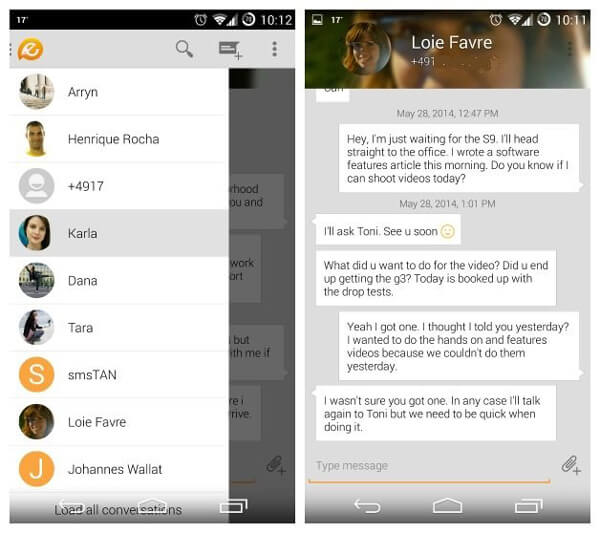 Chomp SMS
As one of the best Android SMS applications, Chomps SMS wins large popularity for its passcode app locks, message locks, quick reply popups, blacklist and so on. More than 800 kinds of emoticons have been included. Easy-to-use interface and interesting theme options let you customize the text messages as you want. The only drawback may be its customization options.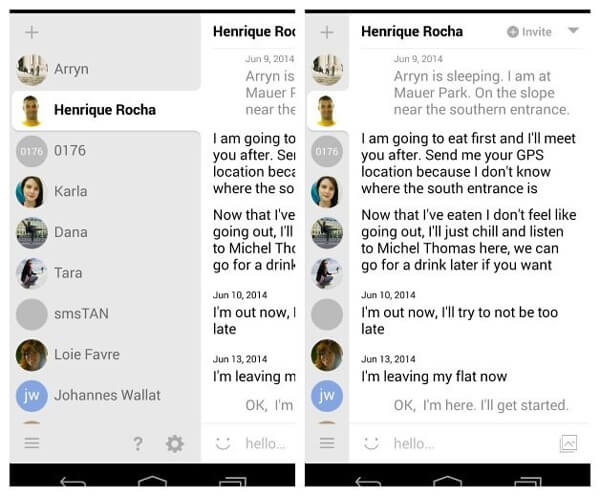 Textra SMS
As a popular text messaging app, Txtra SMS embraces the new material design. With its eye catchy dark theme, you can choose a customisible icon color. When you text others, you can also choose 21 text sizes and more than 1600 kinds of emoticons. Besides, you are allowed to slide to call or delete , block, schedule or blacklist SMS. It's a great texting app you deserve.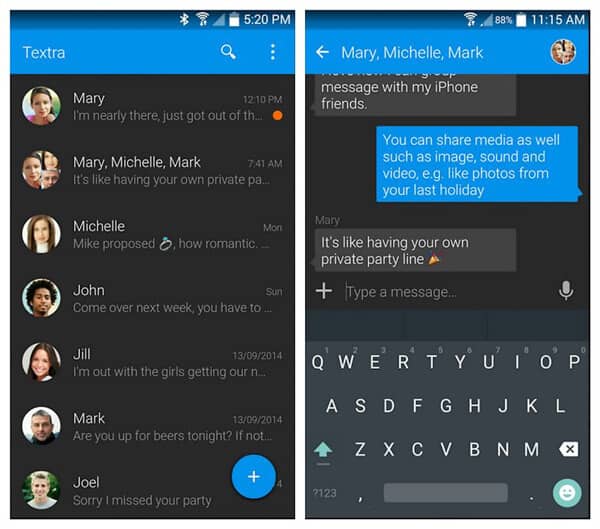 Handcent Next SMS
Handcent Next SMS is another texting app like Chomp SMS. Handcent is equipped with built-in spell checking, theme support, group chatting and even passcode protection for private conversations. You can make a backup for your messages. It's an excellent SMS messaging app.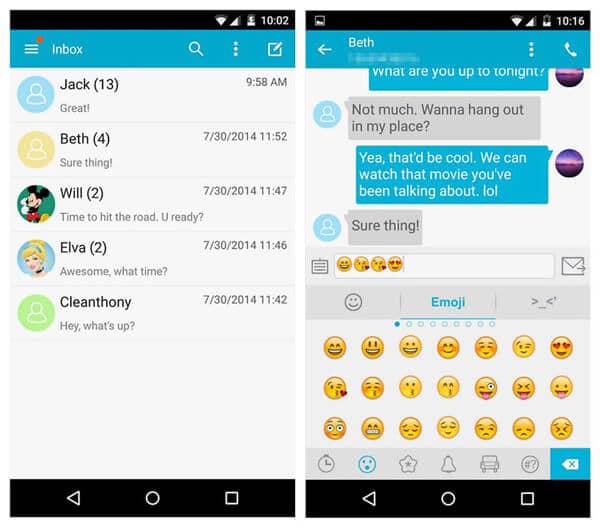 Google Messenger
Equipped with all the basic features you need for a text messaging app, Google Messenger is designed with eye catchy interface. Extra features are SMS blocking, text search, audio message recording, location sharing and photo-taking. It is a totally free messaging application for Android.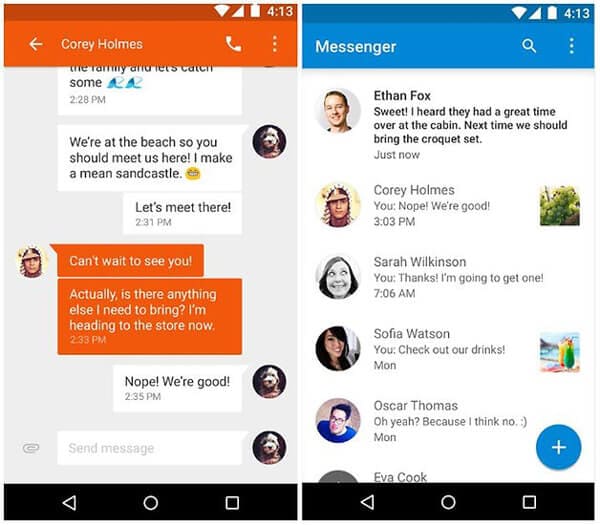 QKSMS
QKSMS comes with material design, which seems awesome and fashionable. It features more than 200 themes, quick reply support, night mode, text search, Android Wear support,and even default protection from Stagefright. It's totally a free open source text messaging application and you don't need to purchase anything. It is great.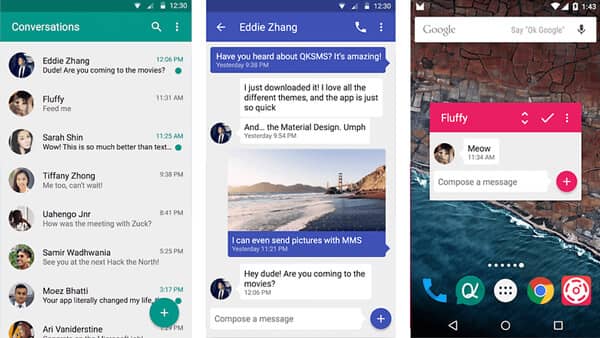 MySMS
As one of the best SMS applications for Android, MySMS has received great reviews from many users. Apart from being an app, MySMS also has clients for Windows and Mac, even web browsers. As long as Android phone number, users can text messages from one device to computer as well through MySMS. It also support group messaging and MMS. What's more, it can connect with Dropbox and Google Drive.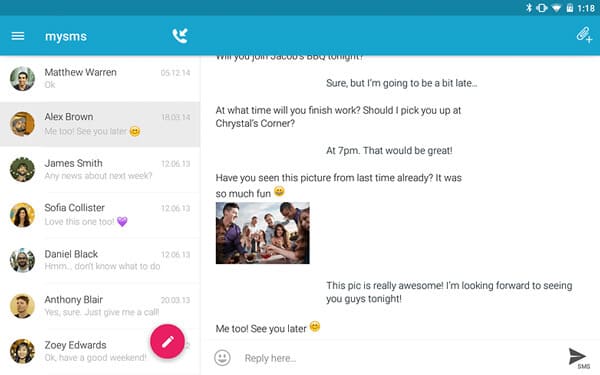 TextSecure
As its name prompts, TextScure is a text messaging app with great security for Android. Once your phone number is input, TextSecure will soon encrypt the conversation with a great encryption protocol. In that way, your messages will get securely protected and nobody can access the private message content with no encrption code. However, it seems a little anti-social and pays much attention to texts security.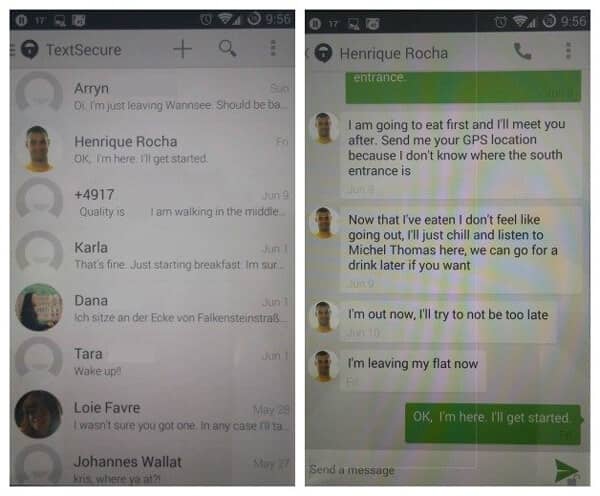 8sms
8sms is an easy-to-use Android text messaging application equipped with more functional features. It is designed with dark theme, which is much energy-saving. It can display the pop-up incoming SMS messages, manage your SMS templates and so on. However, it is a not a free application and only offers 14-day free trial.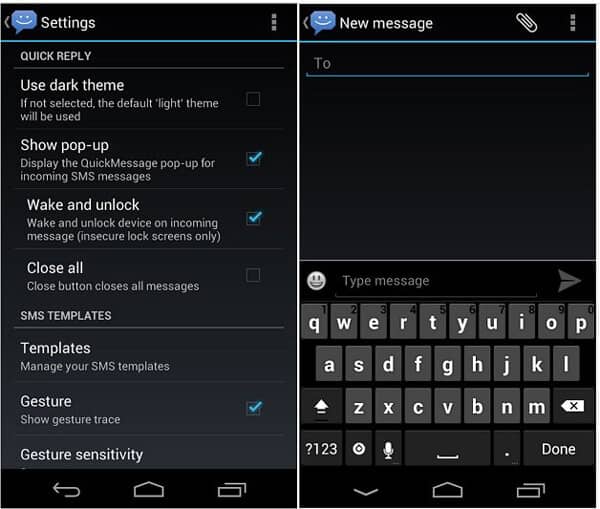 Hello Theme SMS Plus
This Hello Theme SMS Plus will give your SMS a brand newlayout and it enables you to exchange messages quickly. The application highlights its theme, apart from the basic features of SMS messaging app. Now you have no need to settle for your default settings, and have extra options. But the best theme is the Hello theme.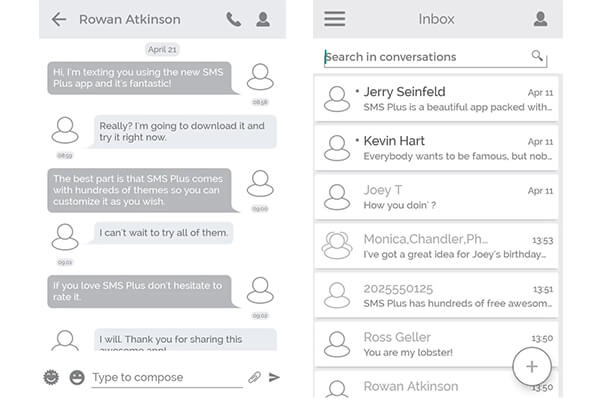 In this article, we mainly list 10 best SMS app for Android. Whatever you need, you can download these app for a try and choose one suitable SMS app from them for your Android smartphone!
Extended Reading: How to Recover Deleted SMS on Android