About Samsung Galaxy Lock screen and Lockscreen Wallpaper
The lock screen is the protective barrier between the phone and the outside world. To avoid the leakage of your private data, you are able to lock the screen of your Samsung Galaxy S7 or other galaxy phones. With that, some unauthorized access to your phone will be blocked and it won't casually trigger an operation if you accidentally tap the phone screen. This article is going to introduce you with what Samsung lock screen looks like and show you how to lock/unlock Samsung Galaxy screen and its lockscreen wallpaper.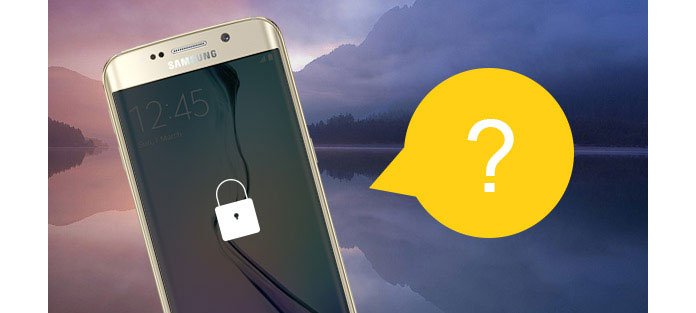 What does Samsung lock screen look like
Taking Samsung Galaxy S7 as an example, you can see 5 components consisting of its lock screen: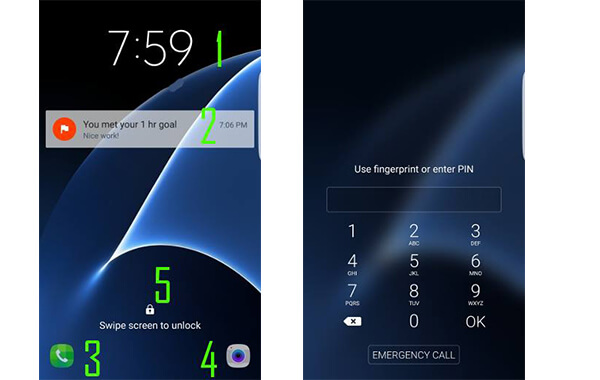 ◆ Clock.
◆ Notifications. You can decide to let notifications be displayed on the lock screen or not. Also, you can choose how it displays, showing the content or not.
◆ App shortcut in bottom left/right. The app shortcut can be customized.
◆ Help message telling you how to unlock the lock screen, depending the way you lock the screen, such as swipe, face unlock, enter password/PIN/pattern, etc.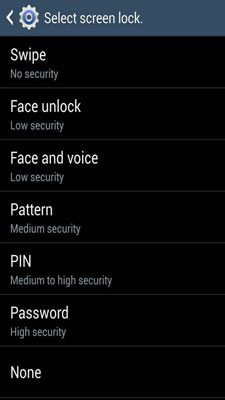 How to lock/unlock Samsung Galaxy S7
This part will show you how to lock and unlock Samsung Galaxy S7.
Lock the screen
◆ If screen is on, you can simply press Power button and then the screen will be locked.
◆ When screen is off and the screen will be locked automatically.
Unlock the screen
◆ Press Power button or Home button to turn on Galaxy S7 screen.
◆ Swipe your finger across the Galaxy S7 lock screen to unlock it.
◆ If you have set up a Galaxy S7 screen lock, you will be prompted to draw the pattern, enter the password or PIN, or scan your fingerprint.
How to change Samsung lockscreen wallpaper
You can find it great as the Samsung lockscreen wallpaper can be changed easily, and you can personalize it wallpaper. How can you change the lockscreen wallpaper from Samsung Galaxy S7?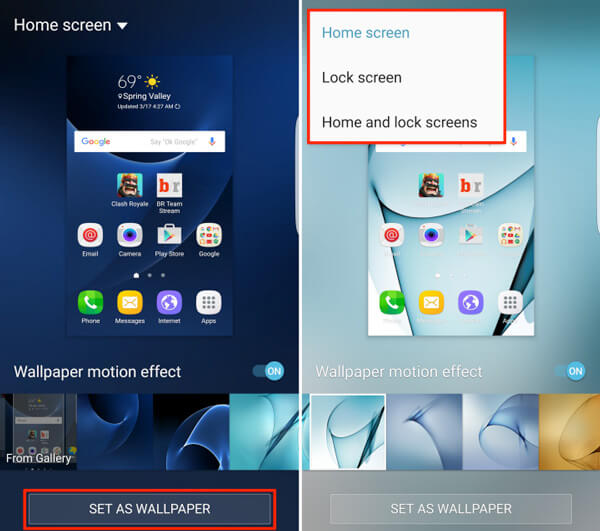 It is very easy. Unlock your Samsung phone, and just push and hold down any blank screen and then choose "Wallpaper" from the bottom-left corner. Tap on the "Home screen" tab from the top left, and choose "Lock screen" from the list. Then follow the instruction to choose a photo or pre-installed image to be your lockscreen wallpaper. When you finish selecting, hit the option of "Set Wallpaper". That's it.
There are various useful applications from the Google Play Store for Android wallpaper download, where you can find many awesome common or live wallpapers. Popular Android wallpaper apps are Zedge, Wallpapers, Best Wallpapers QHD, Premium Wallpapers HD, etc. Also, you can rely on some great wallpaper sites, such as Androidwalls, PHtheme, mobilewall, mob.org, Live Wallpapers and so on.
If you have need to recover/back up Android files when the Samsung screen is locked and you don't remember it pattern or PIN code, you can trust Broken Android Data Recovery. This is one best Android tool you should deserve.
Bypass the Samsung password for Android files access
Broken Android Data Recovery is able to bypass the Samsung password and let you recover or backup the Android files as the Samsung get locked or password is changed. First, download and intall this great program on your computer.
Main Features:
◆ Fix broken screen, locked, frozen, crashed, black-screen, virus-attack Android phone to normal.
◆ Access and recover contacts, messages, photos, WhatsApp data, call history and more from broken Android phone.
◆ Support almost Samsung Galaxy S, Samsung Galaxy Note, etc.
Connect your Samsung phone with computer, launch the program, choose "Broken Android Phone Data Extraction" and then click "Start" button.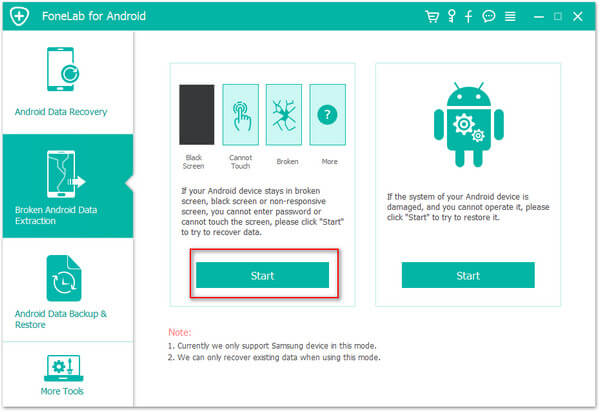 Choose the device name and model for your Samsung phone. Then click "Confirm" button.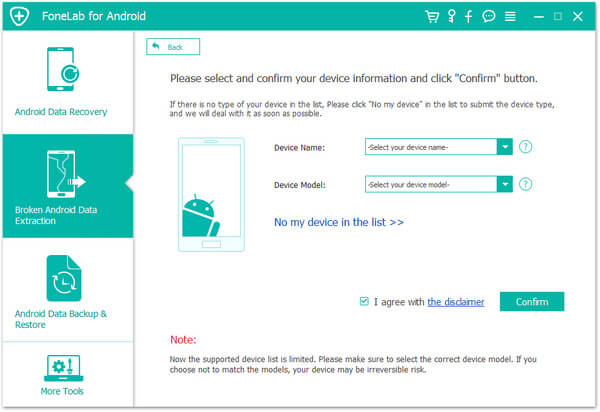 Follow the instruction and let your Samsung phone enter Download mode. Click again "Start" button.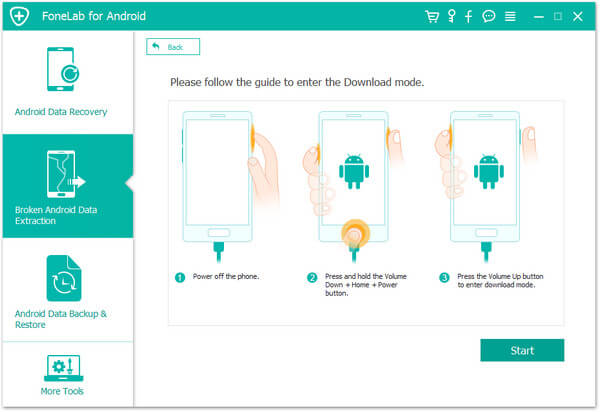 Soon, the program will scan your Android data. And you are able to view and recover your contacts, photos, messages, videos and other Android files.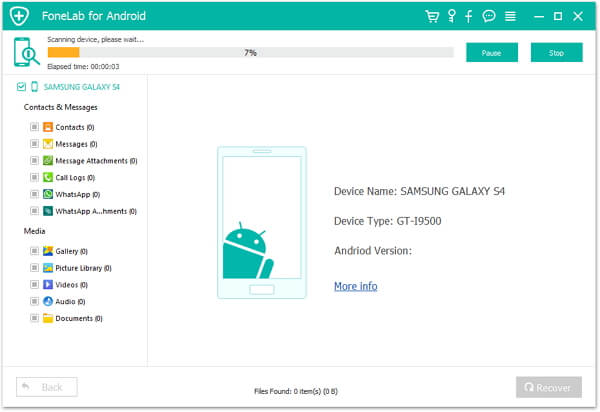 In this article, we mainly show you about Samsung Galaxy lock screen and lockscreen wallpaper. Also, if you forgot Samsung password, Broken Android Data Recovery can be your best choice.
You can learn the steps from the video below: