[Guide] How to Add and Edit Transitions in iMovie 11/10/09
In order to make one video look professional, it is essential to consider the transition from scene to scene. The smooth yet blend transitions in your works would absolutely make the videos more cinematic and attractive. If you intend to add transitions to your video, iMovie would be a perfect option. It gives you a choice of dozen iMovie transitions that you can add to your movie, including popular ones like Fade to White or Black, Cross Dissolve and Slide. Moreover, it is actually quite easy to add and edit transitions to iMovie.
In the following article, I'm going to teach you how to add transitions in iMovie step by step. This method basic works on all iMovie versions, like iMovie'11/10/09. Also, if you want to add iMovie transitions on iPad or iPhone, you can also find the solution here.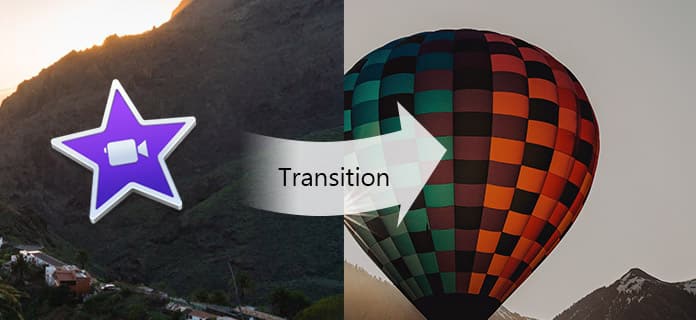 Add Transitions in iMovie
Part 1. How to add transitions to iMovie for Mac?
Step 1 Open iMovie and load video
Open iMovie 11/10/09, go to "Project" browser and double click the video you want to edit. Or you can click "Create New" > "Movie", and import local video clips to iMovie. Drag the video clips you want to edit in the timeline.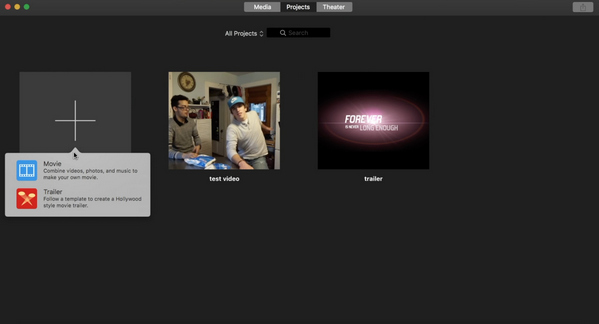 Step 2 Select iMovie transitions
With your movie open in the timeline, select "Transition" above the browser. You can skim the transitions to preview.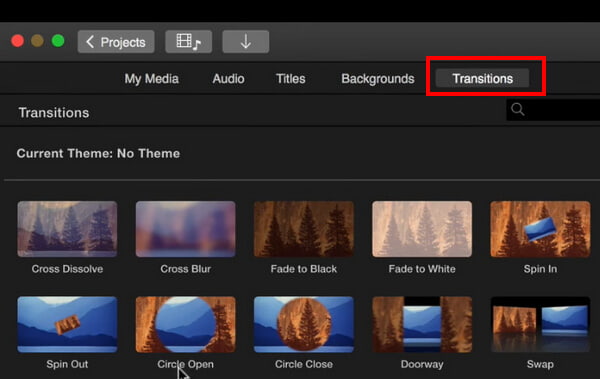 Step 3 Add transitions to iMovie
To add a transition between two clips, drag the iMovie transition between two clips in the timeline. Or you can select a clip in the timeline, then double-click a transition in the browser to add a transition to both ends of a clip.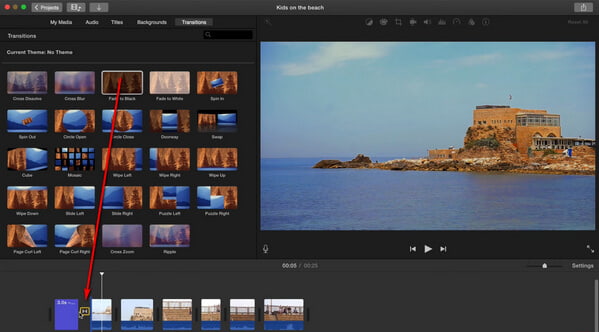 Step 4 Adjust video transitions
By default, iMovie makes all the transitions in your movie the same length. Double click the transition icon on the timeline, and you can customize the duration separately or apply it to all.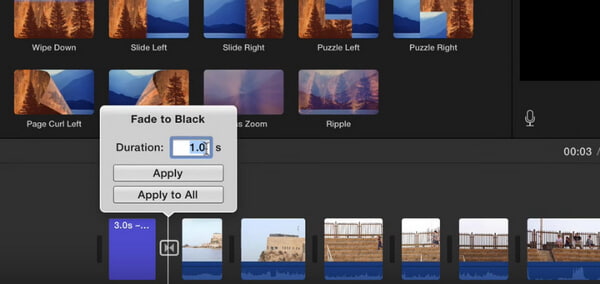 Tips: We have showed you how to add transitions to iMovie manually as above. Actually, iMovie gives you option to add transitions automatically, but since this won't take too much work, it is mostly better to add iMovie transitions by yourself.
You can check the video tutorial down below: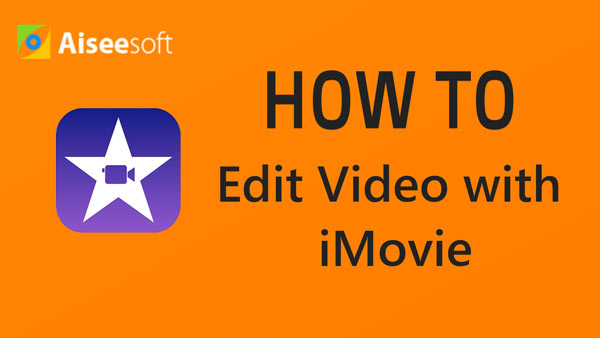 Part 2. How to add transitions to iMovie for iPad/iPhone?
Step 1 Launch iMovie on your iPad/iPhone. Click the "Projects" tab on top, and then "Create Project" to load the video clips you want to edit in the timeline. Between two video clips, you can see the iMovie transition icon.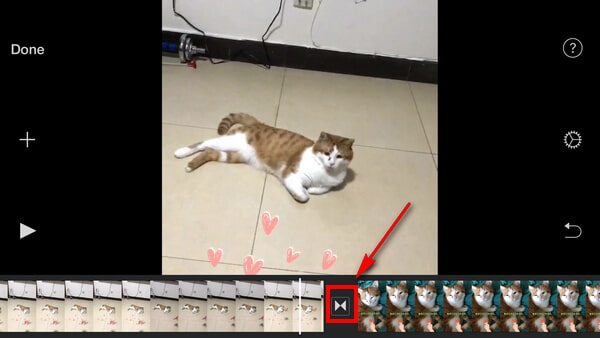 Step 2 Tap on the transition, you can see the several common iMovie transitions. Add the transition you like to iMovie video, and choose the preset durations on the left-bottom corner. Tap the "Setting" icon on the right-bottom corner, you can explore more iMovie transitions.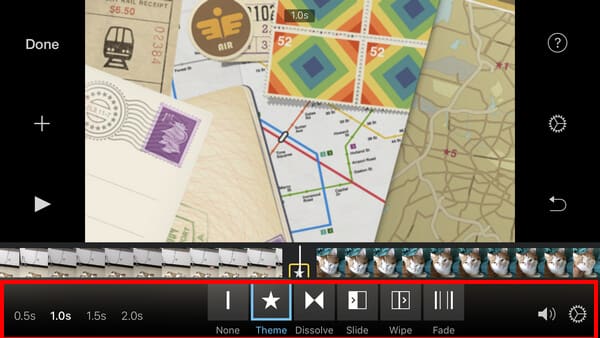 Step 3 After you add transitions to iMovie, preview the iMovie work, once you are satisfied, click "Done" button to save and share you project!
Part 3. Best alternative video editor to add transitions to video
Apart from iMovie, there are also other video editors that give you better transitions. Here we would like to recommend you the best alternative to add iMovie transitions – Free Video Editor.
In this article
Free Video Editor
For Mac
It enables you to trim YouTube video effortlessly, along with multiple templates and effects to make a perfect intro video.
Make picture in picture effects and more popular effects with ease.
Multiple templates are provided for free.
Clip and join video or audio files.
In this article, we have mainly showed you how to add transitions in imovie. If you still have more question about iMovie transition, just feel free to leave your comments down below.