iMovie Stabilization: How to Stabilize Shaky Videos in iMovie
For beginners who just start to shoot home videos, they can't always hold the camera completely still while recording, resulting in the videos being unstable and shaky to watch. But that doesn't mean that you need to start all over again. Many advanced video editing tools like iMovie now offers you stabilization function, which can analyze every frame and smooth out playback in your shaky video clips. In this article, I'll teach you how to stabilize shaky videos in iMovie and its alternative.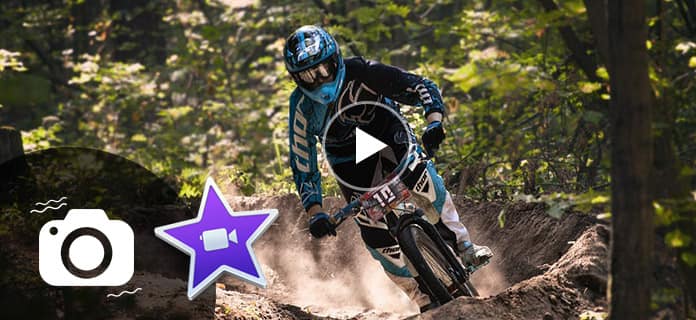 Part 1. How to stabilize shaky videos in iMovie
The stabilization feature in iMovie reduces camera motion in your video so that shaky parts can be played back more smoothly. Here I'll take iMovie 10 as an example, and show you how to stabilize shaky videos in iMovie.
Step 1 Open up iMovie and begin a new project, import the video clips you want to stabilize in the event browser and drag it in the timeline.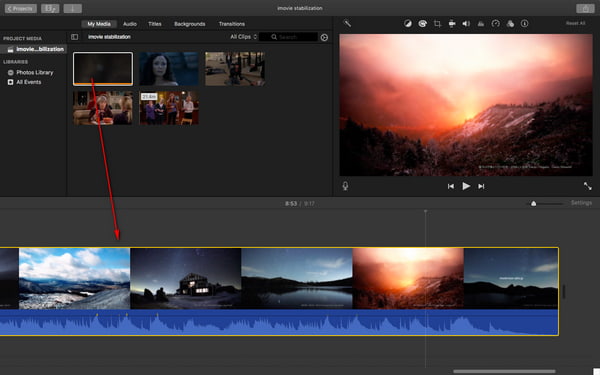 Step 2 Tap the clip you want to stabilize in the timeline, then click the Stabilization button above the viewer. Select the Stabilize Shaky Video checkbox. The checkbox is replaced by an activity indicator until the clip has been analyzed and stabilized. You also drag the Stabilize Shaky Video slider to adjust the amount of stabilization applied to the clip.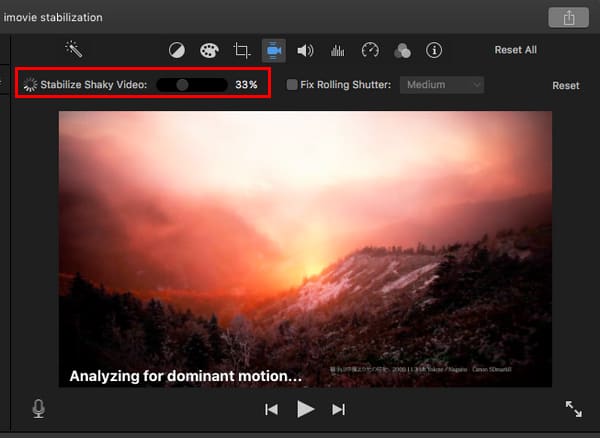 Step 3 Play the clip to preview the effects of stabilization. Once you are satisfied, save the project and share it to YouTube, Facebook or Vimeo.
Note:
1. iMovie stabilization gives you an addition feature to reduce rolling shutter distortion in a clip. In order to do that, simply select the Fix Rolling Shutter checkbox in the stabilization controls.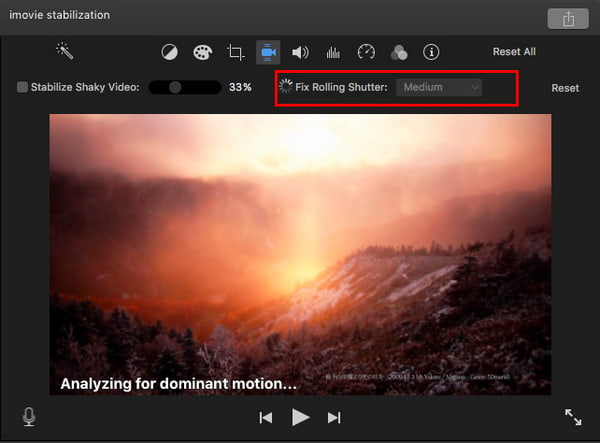 2. Want to stabilize shaky videos in iMovie for iOS? No need. iPhone and iPad has built stabilization feature in the camera, which helps you avoid shaky picture during shooting.
You can check the video tutorial down below: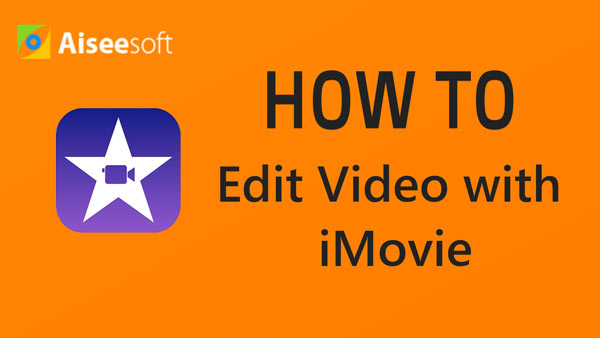 Part 2. Best iMovie alternative video editor to stabilize shaky videos
When it comes to stabilization feature, there are video editors that do better job than iMovie. Video Converter Ultimate is one of the effective and highly preferred software programs to stabilizing shaky videos.
Video Converter Ultimate
For Mac
Aiseesoft Video Converter Ultimate is the most prefessional video editing program on Windows and Mac computer.
Make time lapse effects and more popular effects with ease.
Multiple templates are provided for free.
Clip/join/split screen video or audio files.
Stabiliza videos with only one click.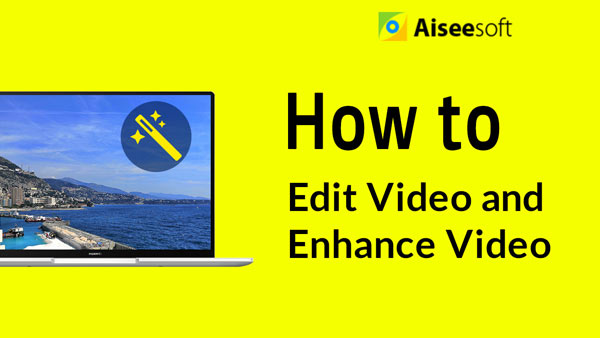 In this article, we have mainly taught you how to stabilize shaky video in iMovie, and offered you another option better than iMovie stabilization. Still have more questions about iMovie stabilization? Feel free to leave your comments down below.
Part 3. FAQs of iMovie stabilization
1. Does iMovie have video stabilization?
Yes. iMovie allows you to stabilize a video clip. Double click on the video clip in your Timeline that you want to stabilize, and you can see a row of icons on the top of video. Then, click on the Stabilization icon and you are able to adjust the stabilization by moving the slider.
2. How long does iMovie stabilization take?
Most clips contain 24 or 30 frames per second. It takes four to eight times the duration of the original footage. If you analyze videos in batch, it can take several hours for stabilization.
3. Does iPhone have video stabilization?
Yes. iPhone 11 now supports 4K cinematic video stabilization for both front and rear-facing cameras. Since iPhone 6, it is shipped with optical image stabilization for both photos and videos.