Simple Steps to Add Background Music to iMovie Videos
Music is a very important part of most movies, setting the tone for your video, and Apple iMovie are no different. Sometimes, the videos on iMovie will be amazing with some background audio. For example, if you are editing a wedding video, it would be better to add a background wedding song. Luckily, iMovie gives you the great option to add background audio to your iMovie project. In the following article, we'll show you how to add audio to iMovie in detail.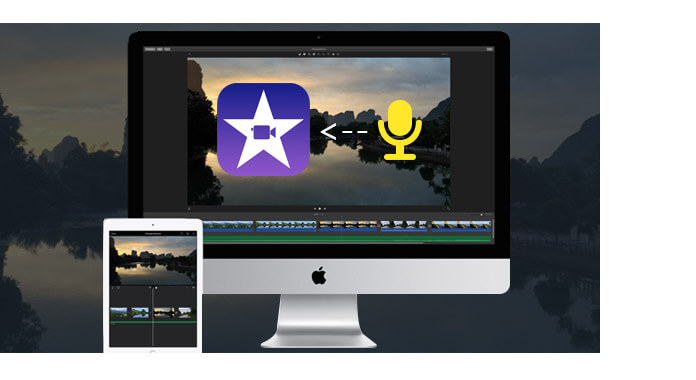 Peppa Pig YouTube
Part 1. How to add background music to iMovie
Background music play an extremely role in making a video more vivid and touching. iMovie is a great option to achieve this goal. Below is a detailed guide on how to add background music to iMovie.
Step 1 Open "Music and Sound Effects" browser
Open your iMovie project, choose "Window" > "Music and Sound Effects," or click the "Music and Sound Effects" button in the iMovie toolbar to bring out the Music and Sound Effect browser.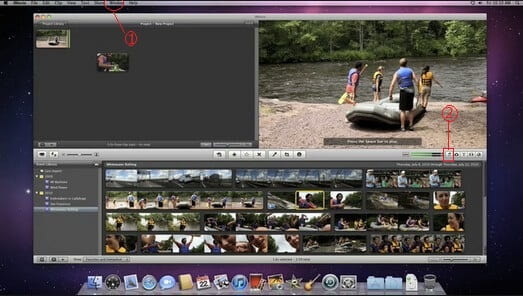 Step 2 Find wanted background music in iMovie
Browse to find the music you want to add in your project, there are four folders to find your wanted audio file: iMovie Sound Effects, iLife Sound Effects, GarageBand and iTunes. Or you can use the Search field to find the audio file you want by name.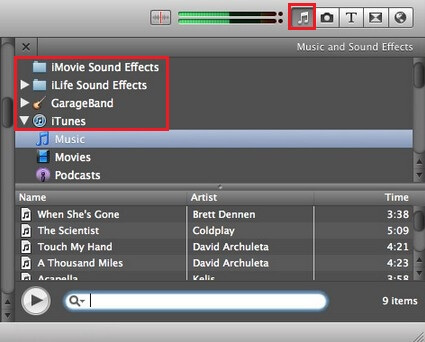 Step 3 Add background music to iMovie
After finding the audio you want to add as background sound, it's time to add audio to videos in iMovie. Click on targeted sound, hold and drag it to your project while making sure you don't drag it over a clip. When you see the green Add (+) symbol, you can release the mouse button. The music begins at the start of your project and ends with your video.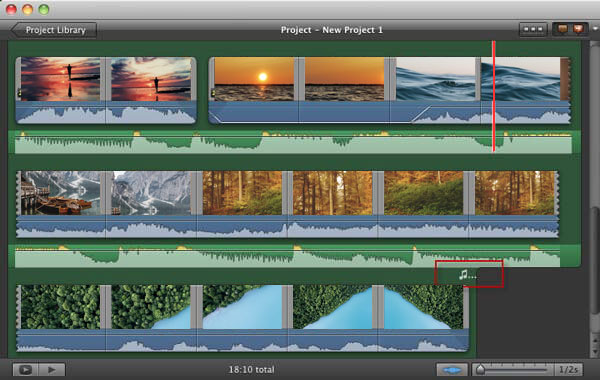 If the added song is longer than your video, a music indicator appears above the last element in the Project browser.
If the music doesn't cover you're the entire video, you can add more music by dragging it to background music well of your project. iMovie will automatically add a one-second cross-fade between the clips where they meet.
Step 4 Adjust background music
Now you can edit and adjust the background music in iMovie so that the music can begin somewhere in the middle of the song, etc. Choose the background music clip, click the gear and choose "Clip Trimmer", "Clip Adjustments" and "Audio Adjustments" to customize your iMovie background music. You can trim the music, adjust the volume and set audio fade in, fade out effects, etc.

You can check the video tutorial down below: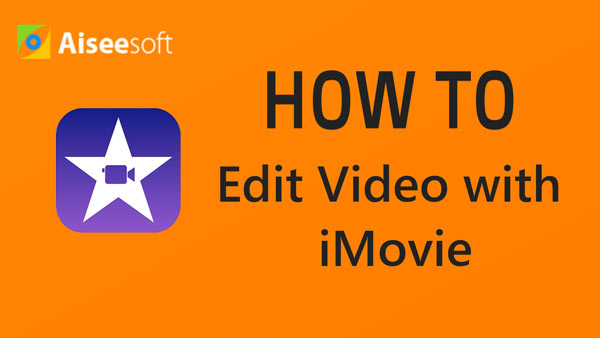 Part 2. How to add music to iMovie alternative (Recommended)
Apart from iMovie, you can also use an iMovie alternative to apply audio effects to polish your video. Video Converter Ultimate is a much more powerful video editor that enables you to add external audio track to video within simple steps. It also provides extensive amount of audio effects, visual effects and more features you can use to make the best of your video. Now free download this video editing tool and learn how to add background music to video as below.
Step 1 Download, install and open this all-featured audio adding program on your computer.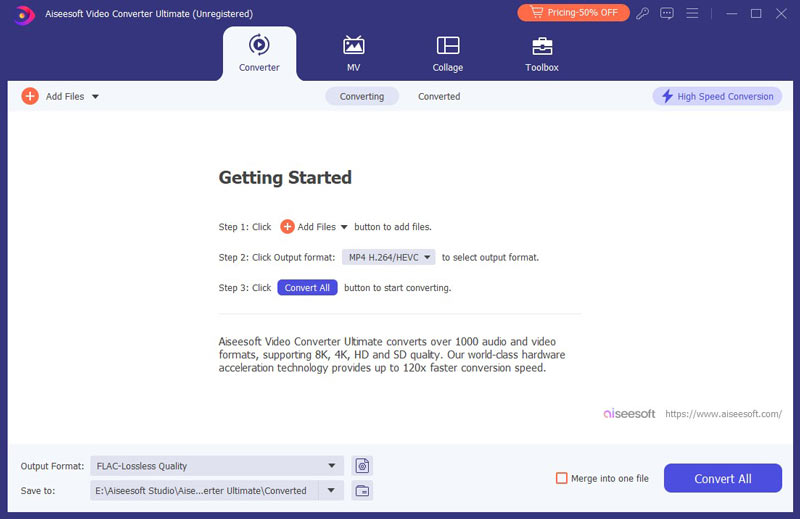 Step 2 Click "Add Files" on the menu bar to select and load video(s) to this software.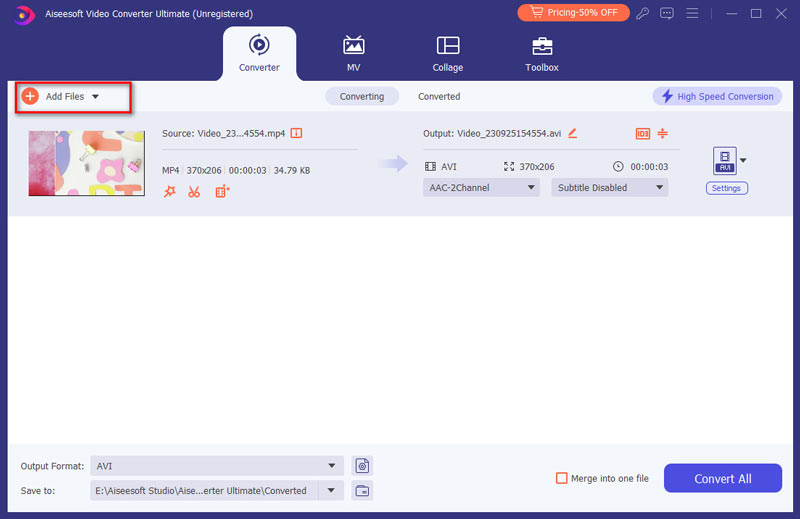 Step 3 Click "Add Audio Track" to add the audio track to your video. You are also allowed to add subtitles to the video.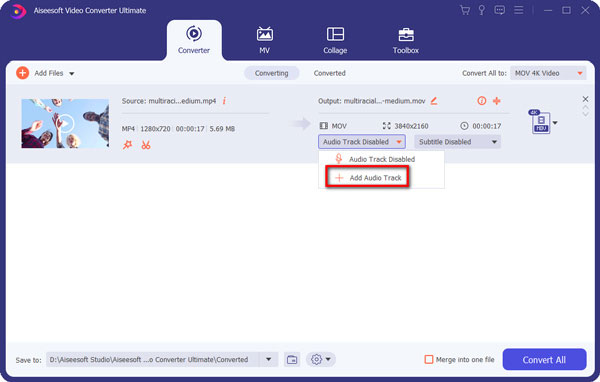 Step 4 Choose the suitable output video format from the drop-down list of "Convert All to". Then click "Convert All" button to confirm the operation of adding audio to video. Within just a few clicks, you can easily add background music to video or replace the original audio track.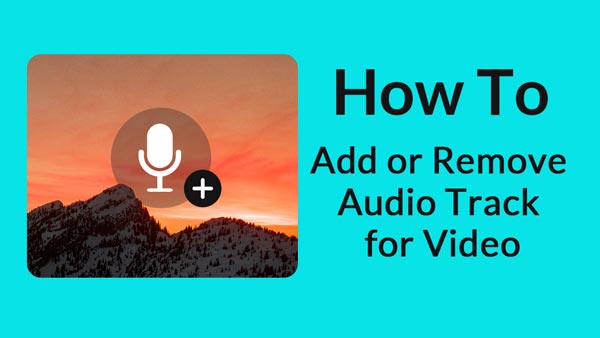 Part 3. FAQs of adding audio to iMovie
Can you use iTunes songs in iMovie?
Apple Music is a streaming service with encryption. You can import the purchased iTunes music into iMovie project.
Where is iMovie music stored?
iMovie will autosave your music, video and image into the file folder called iMovie Library in the Movies folder of your computer.
How do you edit music in iMovie?
Open iMovie and click on File > Open Project to add the music. Click the audio clip in Timeline, and drag the handle to select the desired start point and end point.
How do you make background music soft in iMovie?
In the Project browser, move your pointer over the audio clip. Choose Audio Adjustments from the Action pop-up menu. You can make the volume smaller to make it soft. Just open Inspector windows, tick Ducking option in Audio tab. Move the ducking slider to the left to make the volume softer than its original volume.