[Solved] How to Change Background Color to White
If you need a passport-size photo with a white background, what would you do? Study Photoshop right away? Or use a simple background editor? Either way, you should learn how to operate the tool skillfully. However, the official tutorials can be difficult to understand.
So, to save your time, we will share the most intuitive methods, both online and offline, to help you change your photo background to white in later sections. You can also learn how to get a white background image effortlessly on your phone.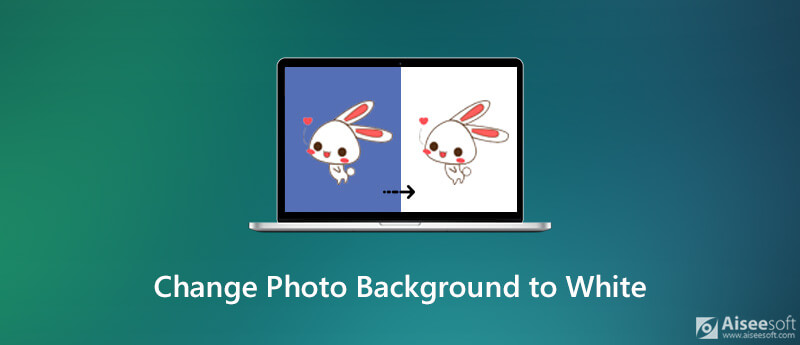 Part 1. Change Background Color with the Best Online Photo Editor
The first and easiest background editor we are going to present to you is Aiseesoft Free Background Remover Online. Based on web technologies, this editor allows you to change the background color online without installing any programs to your Mac or PC. And you can enjoy background editing for free with no size limit. Sounds amazing, right?
Actually, Aiseesoft Free Background Remover can do more than that. It can intelligently scan the uploaded photo and complete the background removing process in seconds. Besides changing the image background color, it even empowers you to create beautiful photos with an image background.
Just follow the instructions below to change the photo background to white color.
Step 1.
Click this
Aiseesoft Free Background Remover Online
link to start your editing. On the home page, you can choose to
Upload Portrait
or
Upload Photo
according to your need. Here we will take the former as an example. Then select the image that you want to remove the background from.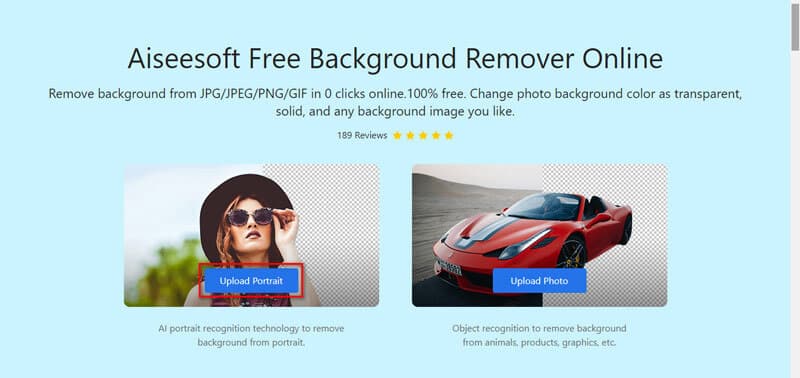 Step 2.
Thanks to the AI portrait recognition technology, the background of the uploaded photo will be erased automatically. You can also utilize the brush tool to adjust the removal result. Click on the
Reserved
button and move your mouse to the missing part. Then press and drag the brush (a yellow circle) to refine the edge manually.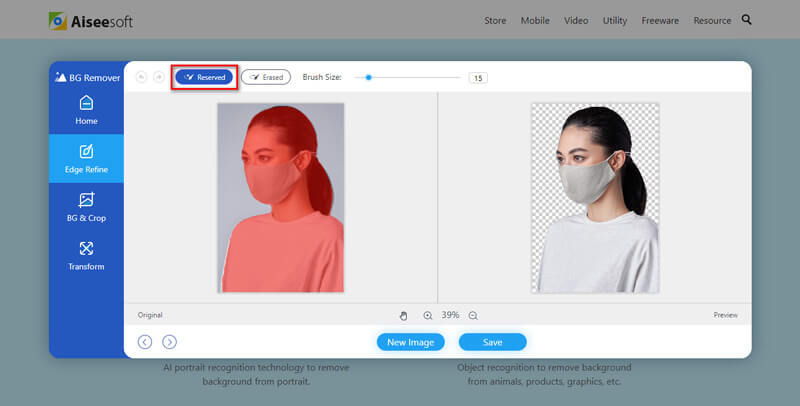 Step 3.
After making the background transparent, go to
BG & Refine
tab. You can select white or any other color from the toolbar as the background of your new photo. Then click
Save
to download the picture to your computer.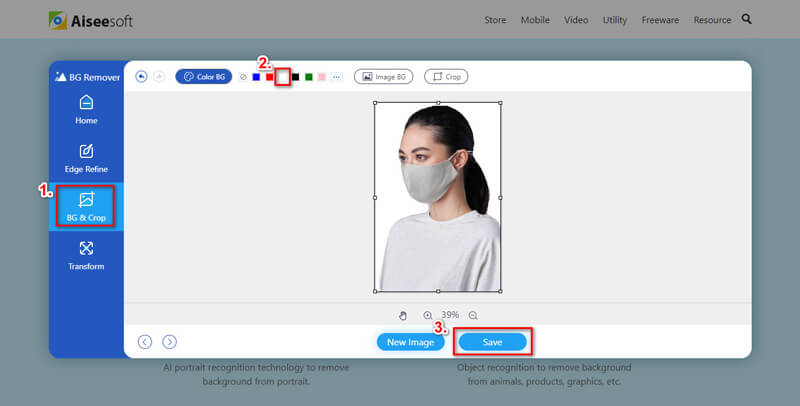 Part 2. Make the Photo Background White Using Desktop Apps
If you prefer an offline product, we recommend you use a professional editor like Photoshop, Paint 3D, etc.
Photoshop
As an all-around photo editor, Adobe Photoshop is also a great choice for you to change the background color. This software can not only make the image background transparent or white but also help users refine, enhance, and compress photos. Perhaps you think that it is hard to learn how to operate Photoshop. But in fact, the operation to create a white background is quite simple.
Step 1.
Open the image you want to edit with Photoshop. Select the
Quick Selection Tool
from the left toolbar.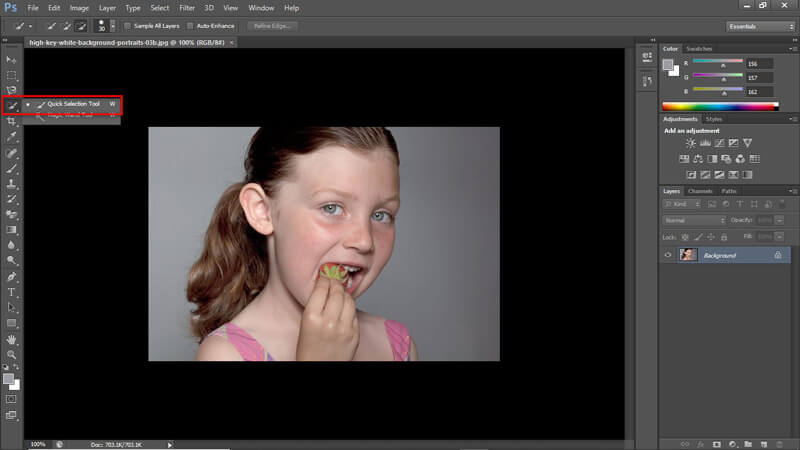 Step 2.
Then click and hold the left button of your mouse. Drag the
Add to Selection
tool to select the girl in the foreground.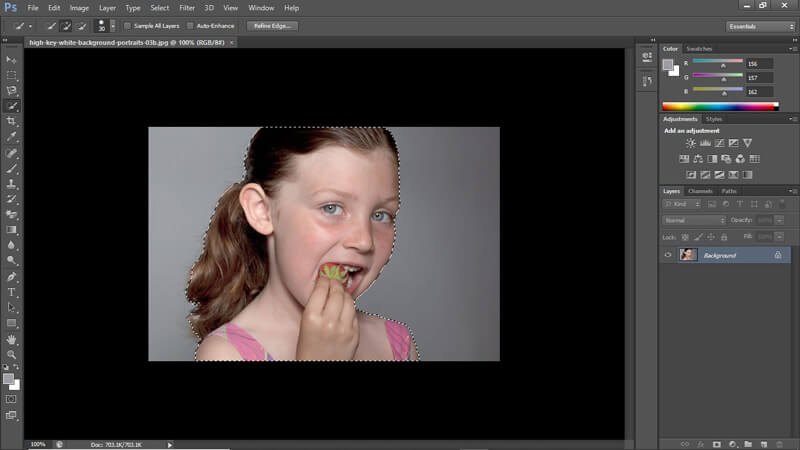 Step 3.
Go to
Select
in the top menu bar and
Inverse
the current selection. Now the background should be selected.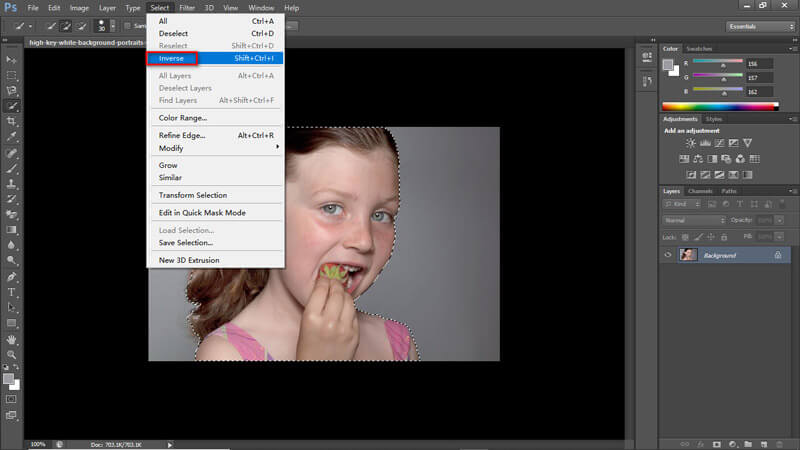 Step 4.
Find the
Color Picker (Background Color)
from the left toolbar and make sure the
New
color is pure white. Click
OK
to confirm the adjustment.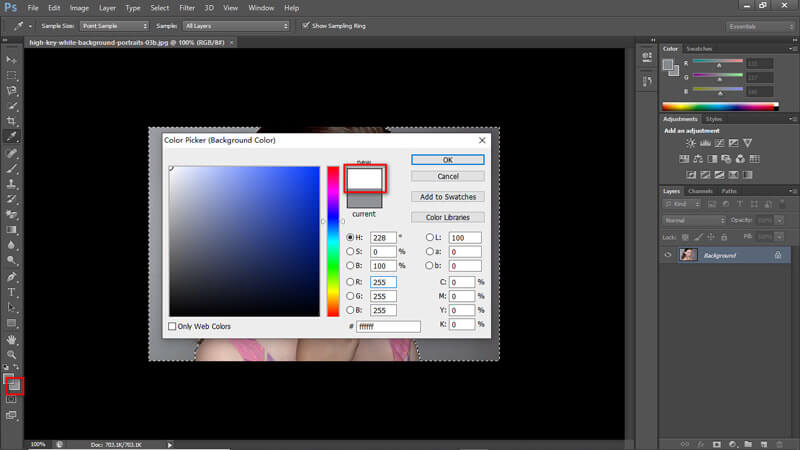 Step 5.
Press the
Delete
key on your keyboard. Then fill the selected contents with the
Background Color
you choose.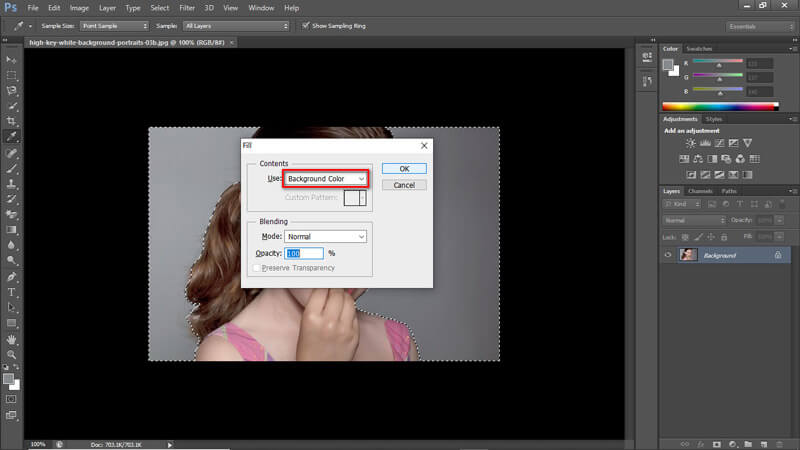 Step 6.
After that, you can get a refined photo with a white background. Please save the photo to your computer.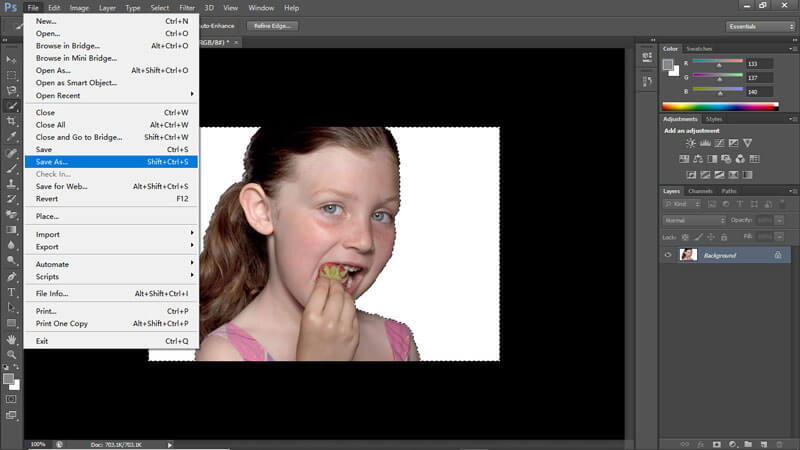 Paint 3D
If you are a Windows 10 user, you can try the pre-installed paint editor, Paint 3D, instead of downloading a heavy Photoshop program on your PC. Paint 3D is more like an advanced version of the Microsoft Paint app to change the background of a photo to white.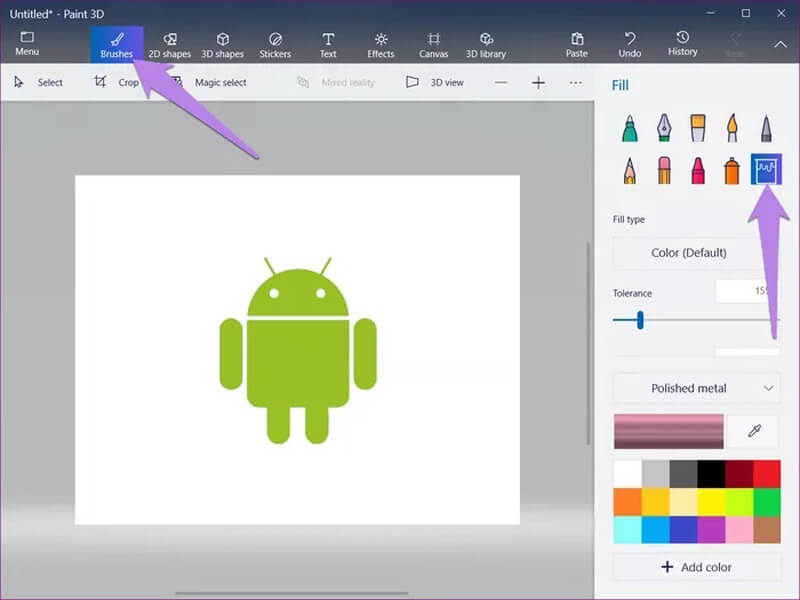 You just need to cut out the area of the unnecessary background and paste the foreground object to a white canvas.
Part 3. Add a White Background to Photos on iPhone/Android
When the photo is on your smartphone, you can transfer the picture from phone to computer and edit it there. Or, you can use a mobile app to make the background white. There are many options for both iOS and Android users. Apowersoft BG Remover is one of them.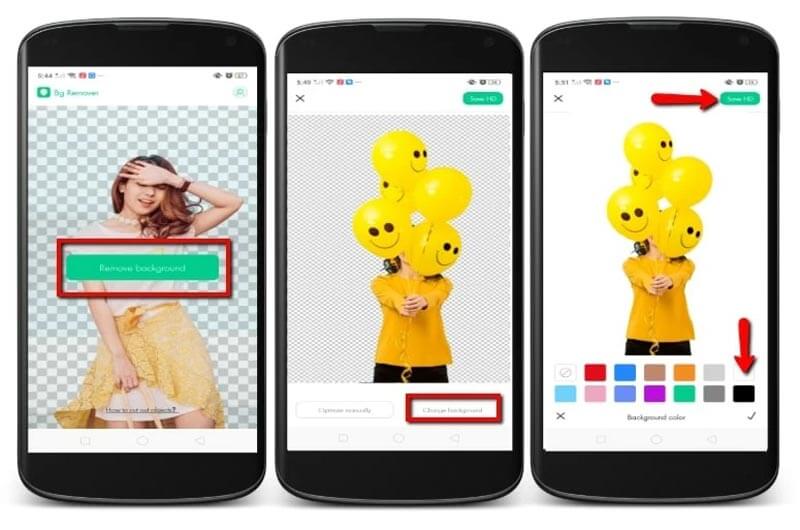 Step 1.
After downloading, please run the app and tap
Remove Background
. Select and upload the photo.
Step 2.
Once the remover has done processing, tap
Change Background
, and select
Color
. You can choose white.
Step 3.
Then hit
Save HD
in the upper right corner.
Part 4. FAQs of Changing Photo Background to White
1. How do I remove the white background from a photo?
If you want to remove the white background from a photo, please open Aiseesoft Free Background Remover Online and upload the image. This remover will erase the white background automatically.
2. Is it safe to use an online background editor?
Most of the online background editors are safe to use. For instance, Aiseesoft will delete all the uploaded images within 24 hours. Your data is completely safe.
3. Can I change the photo background from blue to white?
Certainly. Whether your background is in a solid color or an image, you can utilize the methods we have introduced to make it look better.
Conclusion
Now you know 4 ways to add a white background to an image - Aiseesoft Free Background Remover Online, Photoshop, Paint 3D, and Apowersoft BG Remover. The first two programs can run on both Mac and Windows. Paint 3D is designed for Windows 10. And the last remover can be used on mobile devices. You can decide which one to use according to your need.
Please let us know if you have any suggestions. And feel free to leave a comment if you find this post helpful.

Leave your comment and join our discussion