How to Convert VOB to MP4 on Windows/Mac for Easy Playing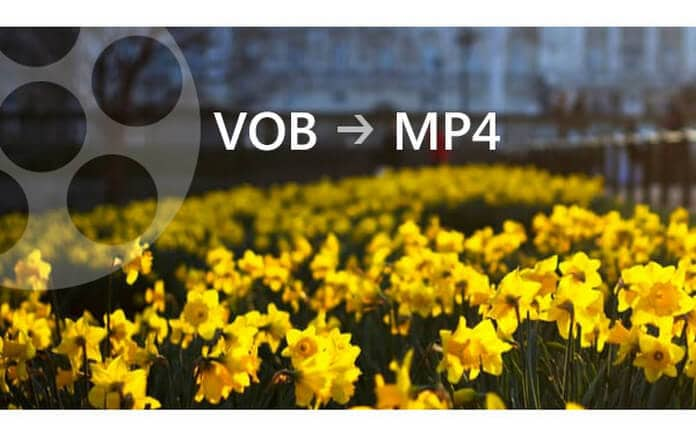 Just back to a few years ago, VOB file is very popular for DVD players and disc. If you find some discs with VOB file and want to use with portable devices like smartphones and tablets. You can simply use a VOB to MP4 Converter.
Both VOB and MP4 use MPEG video codec, MP4 supports more codec than VOB file. VOB file contains multiple video and audio streams, subtitles and DVD menus. Since VOB files are constrained only to DVD Player, converting VOB to MP4 is advisable to enjoy file all the time.
1. Convert VOB to MP4 or other format to work with various media players, such as VLC, QuickTime or other MP4 Player.
2. Convert VOB file to MP4 so that the file can work seamlessly on most portable devices, including iPhone, iPad and Android devices.
3. Convert VOB format to MP4 for uploading to web so you can share them with your families and friends.
4. Convert VOB to 3D format with multiple 3D options.
5. Powerful editing functions, including trim, crop, add watermark, etc.
Then what is the most effective way to convert VOB to MP4 for you? Here we recommend Aiseesoft MP4 Video Converter. It can convert any video to MP4. After recent upgrade, it even supports 4K converting. Click to learn more about this VOB to MP4 Converter
How to Convert VOB to MP4
Step 1Download and Install Aiseesoft MP4 Video Converter
Navigate to the URL for the corresponding VOB to MP4 Converter version. Download the program and install the program according to the procedure.
Step 2 Add VOB Video to the Program
Insert the VOB Video into your DVD drive. Open the program and click the "Add File" and select the "Add Folder" option to load the VOB file.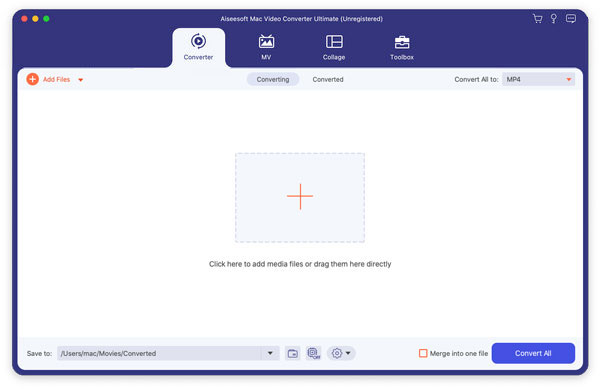 Step 3Select Output Format and Settings
From the "Profile", you can select MP4 format or any portable device type for converting VOB to MP4. You can click the "Settings" to adjust the parameter for Audio Settings and Video Settings.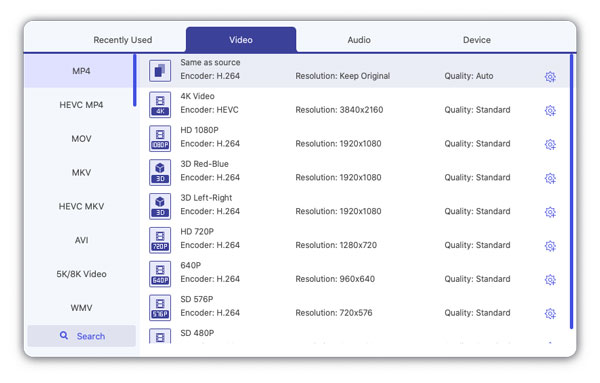 Step 4Convert VOB to MP4 Format
You can click the "Convert" button to convert the VOB file to MP4.
Special Features of Aiseesoft MP4 Video Converter
For the dimensions of VOB file is constrained for DVD Player, which might not be suitable for the portable devices. Aiseesoft provide multiple modes of Trim and Crop when you convert VOB to MP4.
Trim video
There are 3 ways that you can trim VOB to MP4.
a. Drag the buttons to set the start and end time.
b. Preview the video first and when you want to start trim click the left one of the pair buttons when you want to end click the right one.
c. Set the exact start and end time on the right side of the pop-up window.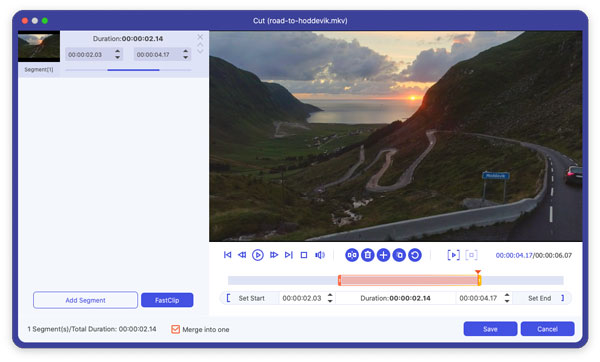 Crop video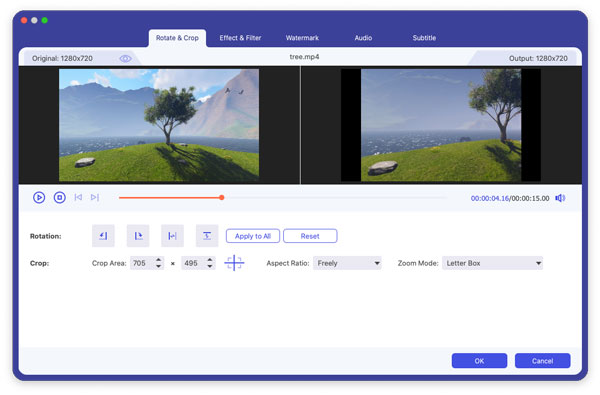 After converting VOB to MP4, you can easily play the MP4 file with MP4 player.